The next time you come across the deal of a lifetime offering a lifetime subscription to a VPN service, keep in mind the old saying: if it seems too good to be true, then it probably is.
In order to understand why these bargains are at best a bad investment and at worst a scam from a dodgy reseller, all you have to do is consider these simple things:
Are there lifetime VPNs?
In such a competitive industry, VPN providers are always trying to lower their prices or offer better services for their customers. This, once again, circles back to customer retention.
If you lock yourself to a specific provider forever, then you will definitely miss out on new advances in technology.
VPN lifetime subscription vs 1 month vs 1 year
Only if you are testing different VPNs and unsure of which one best suits your needs should you opt for a one-month subscription. This is advised, but you won't save much money unless you stay connected and look for deals from VPN providers.
It's a good idea to try a VPN out for a month to see how it works for you. Nevertheless, we discovered that monthly plans are typically the most expensive option, thus we think a 1-year membership is worth the money, regardless of the VPN provider you choose. You can save up to around 35% – 40% if choosing 6 month, or one-year subscription.
The reality is that lifetime access to a VPN service rarely is a good deal. That is why some of the best VPN services in the market, such as ExpressVPN for instance, do not offer it. ExpressVPN values high-quality servers and updated technology that can protect you in the future.
The advantage of limited plans is that in the end you can leave and go for either a better deal or a service that offers features that are more important to you. Once your plan is up, you're free to shop around.
Your focus should be on 3 things:
Pricing. Even if the service shuts down after, say 3 or 4 years, the subscription would pay off.
The number of supported devices and platforms.
Reliability in usage. Lots of servers and fast bandwidth.
We made sure to provide you with the list of top VPNs that offer a good bang for the buck when it comes to long-term subscriptions.
As you can see, most reputable VPN providers don't have lifetime subscriptions, but they do offer longer-term plans. Consider a yearly plan or even a 3-year plan but never fall for the lifetime scams.
Best VPNs with lifetime subscriptions that are worth subscribing to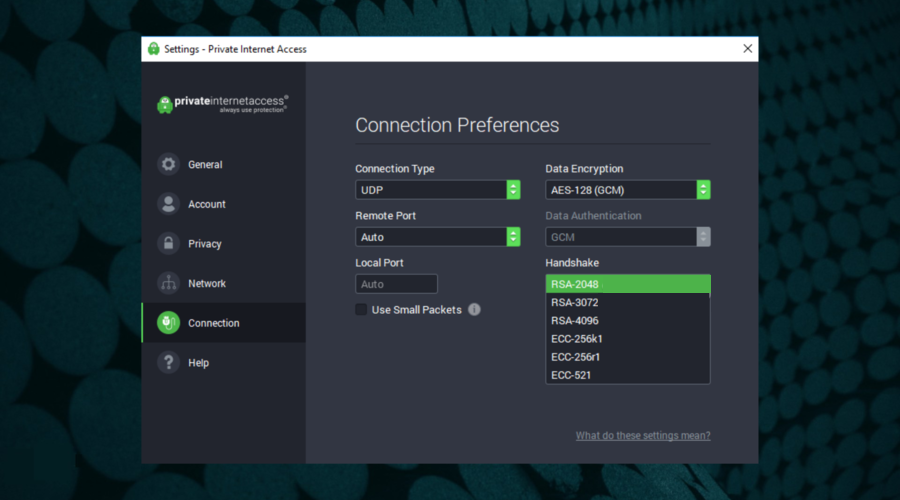 Private Internet Access, like all trusted VPN providers, does not offer a lifetime subscription plan. However, you are free to choose a monthly, 6-moth, or yearly subscription. As always, you should only purchase a subscription to PIA via the official website.
Once you've signed up, you will enjoy safe and anonymous web browsing on all your devices. Moreover, you can bypass any geo-restrictions because you can easily connect to one of the thousands of servers available worldwide.
PIA has a strict no-logs policy, so your browsing habits will remain private. In addition, there are no limits placed on the amount of bandwidth you use.
Just to show you how confident PIA is of your satisfaction with the services provided, you have a 30-day money-back guarantee if for any reason you are not happy with the service. Additionally, the friendly support staff is at your disposal with any queries you might have.
Here are some of the features you can look forward to when you start using PIA:
Unlimited bandwidth
Over 3000 servers in more than 45 countries
Protection for up to 10 devices at once
Military-grade data encryption
P2P support
SOCKS5 Proxy Included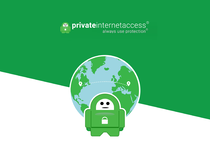 Private Internet Access
PIA offers short and long-term subscription plans so you can find the one that's right for you. Enjoy a major discount right away!
2. NordVPN – Best for streaming
NordVPN slowly but steadily got to the top of the food chain when it comes to VPN services. Just, instead of relying on aggressive advertising, it actually offers a good service for the invested money.
The record number of servers and the fact that it's stationed in Panama (not any of 5 eyes countries) made it quite an enticing option for so many users.
Along with that, the NordVPN service is built on strict privacy, so you don't have to fear IP/DNS leaks or secret logs kept by the provider behind your back.
It supports up to 6 devices on one account, fully allows for torrenting and streaming geo-restricted content (including Netflix). NordVPN works on all platforms you can think of, so your PCs and handheld devices are covered.
The lifetime subscription is, in Nord's case, a 3-year subscription for around $107. When divided monthly, this is a great option. A single month will cost you around $3 which is quite a bargain.
Check out NordVPN now and try it out. The 3-year subscription option comes with a 30-day money-back guarantee. You can ask for a refund if not satisfied with the service it provides.
You should also know that NordVPN might not change IP addresses. Discover how to solve it easily, by checking our dedicated article.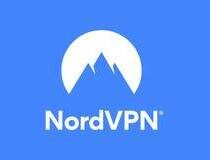 NordVPN
NordVPN is one of the best VPNs on the market and its long-term subscriptions are affordable.
3. CyberGhost – Best for privacy-focused users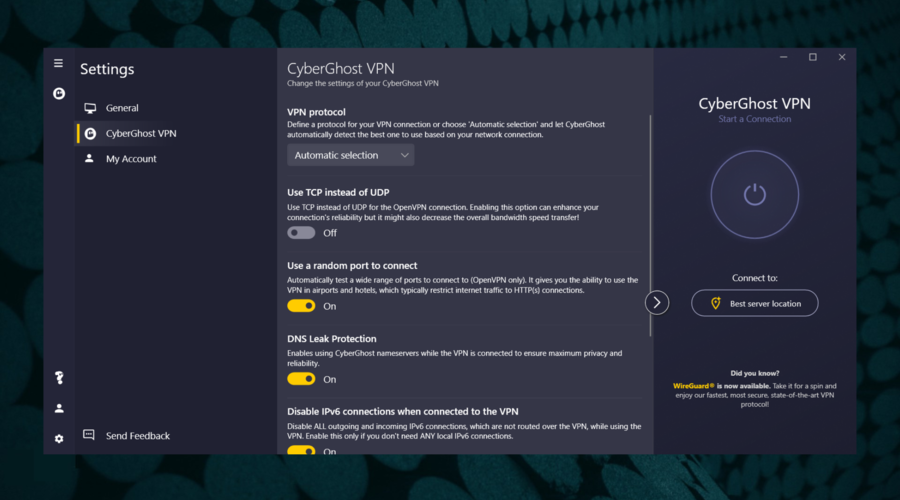 CyberGhost takes the best of everything and makes for a valid choice when it comes to the price/reliability ratio. The number of servers is right there at the top, with CyberGhost relying on 3600+ servers in 60+ countries all around the globe.
The location is Romania so you wouldn't need to worry about the 5 Eyes countries where your privacy might be undermined. Certain servers support Netflix streaming, while all of them support torrenting.
The server speeds, in comparison to the other two entries on this list, are rather comparable. At least on some servers.
Features-wise, CyberGhost is probably the best-known for its simplicity. UI is quite intuitive and, most of the time, two clicks are all you need to get to a server you prefer.
It supports all major platforms and allows for 7 devices to be connected at the same time on one account.
At this time, it's priced at $100 for 3 years, which makes it less affordable than Surfshark but a tad cheaper than NordVPN.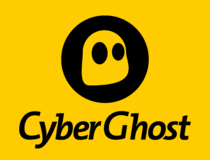 CyberGhost
Looking for a VPN with a lucrative long-term subscription? Try CyberGhost VPN.
4. Surfshark – Best for location spoofing
Surfshark is seemingly a jack of all trades and master of none. It comes with 800+ servers in 50+ countries and it offers all the usual jazz when it comes to encryption protocols.
It fully supports torrenting/P2P and Netflix and other streaming services work great with it. In comparison to its competition, it allows for an unlimited number of devices on all the platforms you can think of.
In addition, the Camouflage mode hides your IP so successfully that even your ISP will have a hard time tracking it. Besides the unlimited-devices support, it comes with a built-in ad blocker and quite strict no-logs policy.
In regards to pricing, Surfshark's 36-month plan is probably the most affordable you can find. For the $70, you'll get a worthy VPN service for 3 years.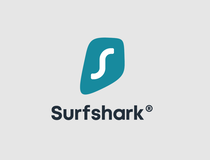 Surfshark
Looking for a VPN with an affordable long-term subscription plan? Try Surfshark.
Not a lifetime VPN, but the best for 1-year subscription
ExpressVPN – Best encryption and reliability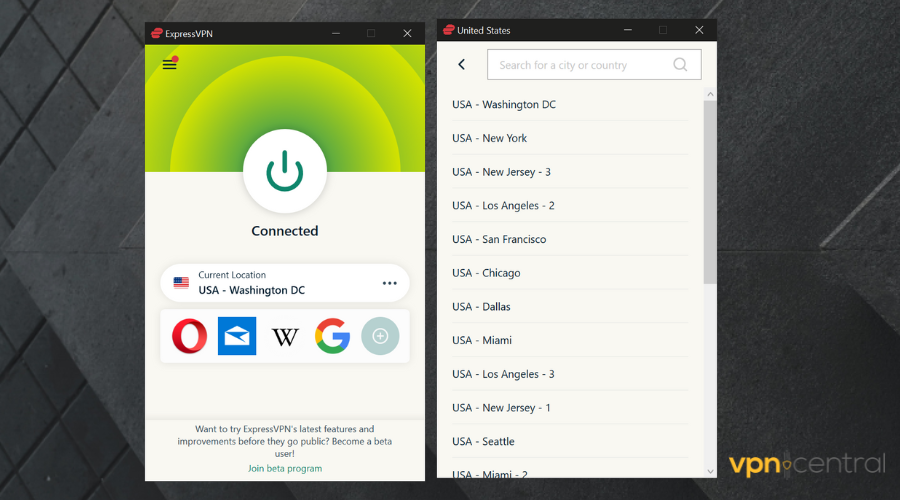 ExpressVPN maintains the finest VPN service quality in the business while also providing the best VPN discounts and packages.
For these savings, you don't need coupons or promotional codes, you just need to read about it in our guides and reviews and grab your offers.
It is the top VPN service in the world, with 94 high-speed, ultra-secure servers. The best part is that every VPN subscription includes a simple 30-day money-back guarantee.
ExpressVPN will keep making investments in your security and privacy through a variety of programs that inferior suppliers just cannot match.
A few examples include private browsing, self-run DNS on each server, top-tier app and certificate encryption, and round-the-clock live chat assistance.
Unquestionably, a lifetime subscription entails a lack of ongoing revenue. Thus, they stick to the idea that if you want a stable and secure VPN service, with the best performance and up-to-date security features.
Here are some of the features you can look forward to when you start using ExpressVPN:
Over 160 servers spread throughout more than 93 countries
Split tunneling
Kill switch
Smart DNS
It doesn't keep connection or activity logs
It supports all platforms and devices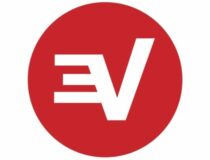 ExpressVPN
Advanced protocols, military standard encryption, AES-256 bit keys for your safety.
How much is a lifetime VPN?
With a longer subscription, NordVPN is the most reliable VPN service you can find on the market. There are three membership options available, with the longest lasting two years.
You also get three months for free with it. One thing is certain: NordVPN has constantly outperformed itself over the course of its existence. Thus, during the two-year contract, you can only anticipate receiving exceptional service.
Should I buy a lifetime VPN?
If you are so very interested to get a lifetime VPN subscription, we must tell you that that's usually a scammy business. A lot of small VPN service providers have used this scheme to get quick earnings in order to sustain themselves.
That's why, if you are so very interested in legit one-time-payment options, you'll hardly find them. The 3-year package is the most common and the closest you'll get.
What business model does the VPN provider have?
Creating and running a VPN is not cheap. It requires the company to first develop apps for multiple platforms, set up and maintain servers in multiple countries, keep their servers secure both physically and online and this is all before marketing costs, certifications, and upkeep.
All these costs are not a one-time investment, so the company will need a steady influx of cash. If it starts offering lifetime subscriptions, then they have an immediate influx of cash but less flow afterward.
Relying on always gaining more users isn't an economically viable solution either, as it puts a strain on the servers, which means regular upgrades. This is a positive feedback loop that will eventually crash.
Why would the service be good if there's no incentive?
All subscription services work on the same principle: customer retention. Keep your customers happy, and they'll keep paying for your service. When the service is bad, your customer will go over to your competitor and give them money. Simple, right?
If you pay upfront for a lifetime subscription, what's the incentive for the VPN provider to keep their service running well? They already have your money, and so customer retention is not an issue anymore.
This opens the door for the VPN provider to offer sub-standard services to its customers. You're free to complain but why would they change anything?
Again, you've already paid, you cannot undo that, and there is no threat to the company. Worst case scenario, you go to someone else, but you'll be paying again for a new service.
How long will your lifetime VPN subscription last?
Just because the ad said lifetime subscription, it doesn't mean that you'll be able to use the service as long as you live. There's no guarantee that the VPN provider will be around 5 or 10 years from now.
As companies come and go, it's more likely that the provider you've paid for a lifetime VPN subscription will not be active in the near future.
While still all sound cynical, always be wary of deals that promise you a lifetime of anything for a one-off payment. If you're lucky, you will receive a sub-par service and in the worst-case scenario, the VPN provider will just disappear one day.
This is something that should always be in the back of your head, as over 20000 companies go bankrupt yearly. Whilst this doesn't necessarily mean that your VPN provider will, one should always prepare for the worst.
All in all, we hope that the information presented here made you clearly understand why paying for a VPN with a lifetime subscription is wrong.
You need to take many things into account before choosing a VPN provider, and also over time, the current plan or product might no longer address your needs.
Therefore, if you don't want to get stuck with a lifetime plan or service that could also close its operation anytime, the farthest we advise you to go would be a 3-year subscription package.
The VPNs we recommended above are reliable and well-reputed, and they offer subscription packages from 1 month to 3 years. Feel free to try them out and see for yourself whether they provide what they claim.