Tidal, owned by Jay-Z, is a very popular music streaming service and is available to millions of music fans around the world.
It features a large music library of over 80 million songs and 75 thousand music videos. It provides great sound quality, elevating music to a whole new level.
Unfortunately, Tidal is only available in a few regions worldwide. Nonetheless, there are ways to gain access to Tidal from countries where it is not available.
Best VPNs for Tidal
Want to get access to Tidal ASAP? Here's a quick overview of the best VPN services for the streaming service.
If you're not sure which to pick, continue reading! We have in-depth reviews of each of these tools to help you understand why they're a good choice for Tidal.
Why do I need a VPN to stream Tidal music?
✅ Limited Availability: Although Tidal is working to expand internationally, the service is currently only available in 61 countries worldwide.
✅ Gain access to the latest music: You can also access music that is not yet available on Tidal in your country, by connecting to a location where Tidal Music is available.
✅ Lower price point: Prices vary according to the region you're accessing it from and currency for some plans. With a VPN, you can access Tidal at a lower price by switching your IP address to a different country.
Use a VPN to access Tidal in different countries
While Tidal is only available in just a few regions, you will be able to access it if you use a reliable VPN service.
We recommend you look for a VPN that has good server coverage, so you can not only surpass restrictions but also get high-speed rates and enjoy uninterrupted streaming.
Although there is a high interest, Tidal HiFi is not yet available in countries like India or the Philippines, so users have to rely on virtual networks to get a connection.
If Tidal is not available in your country and you do not have an account, you will have to use a VPN for registration as well.
A Tidal standard membership costs $9.99 per month in the US. The conversion rate and actual price based on your location may however vary.
If you connect via VPN, these are the best countries to connect to, based on monthly charges:
Tidal Argentina: available for the monthly price of 99 ARS ($0.93)
Tidal Brazil: available for the monthly price of 16.90 BRL ($3.16)
So, if you decide to create a Tidal account and register with a VPN, we recommend you use a VPN that has good server coverage in these countries.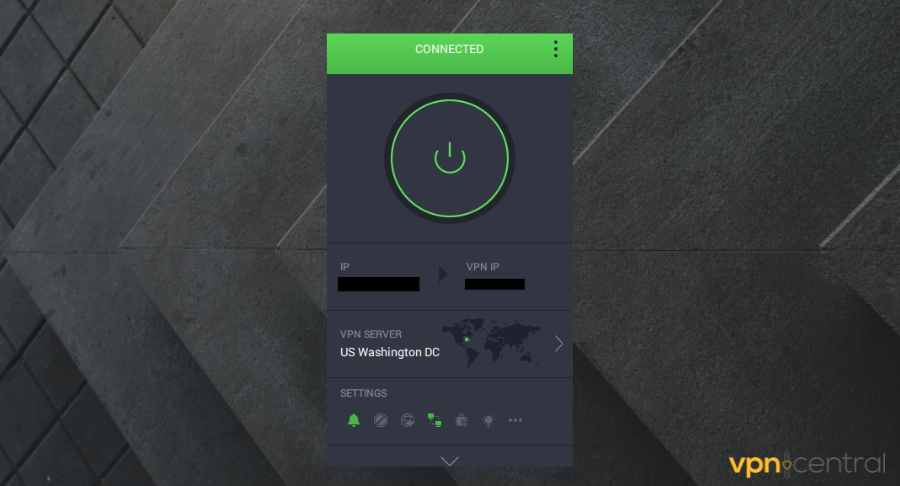 Private Internet Access is an open-source and blazing fast VPN solution suited for unrestricted online content. If you've never used similar software before, it can be configured very easily.
It has a very large server coverage all over the world, so it can bypass any limitations regardless of what you want to gain access to.
PIA is an excellent VPN for privacy and security. The security features provided by PIA include advanced Wireguard server technology, split tunneling, or antivirus support for malware.
If you don't want to experiment with PIA's advanced features, the VPN will still protect your connection with data encryption, DNS leak protection, a firewall, IP masking, and IPv6 leak protection.
Furthermore, PIA has a very clear privacy policy. It does not record any user activity and has a Kill Switch feature that protects your data and ensures it remains safe even if the connection is lost.
Other useful features:
Up to 10 simultaneous connections.
Offers dedicated apps for all major platforms
Reasonable prices
Offers split tunneling on its desktop apps
Customizable encryption and protocol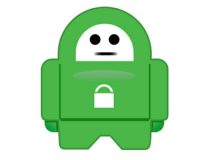 Private Internet Access
Explore any content your heart desires from Tidal with this powerful VPN service today!
2. NordVPN – Great for unlimited streaming and security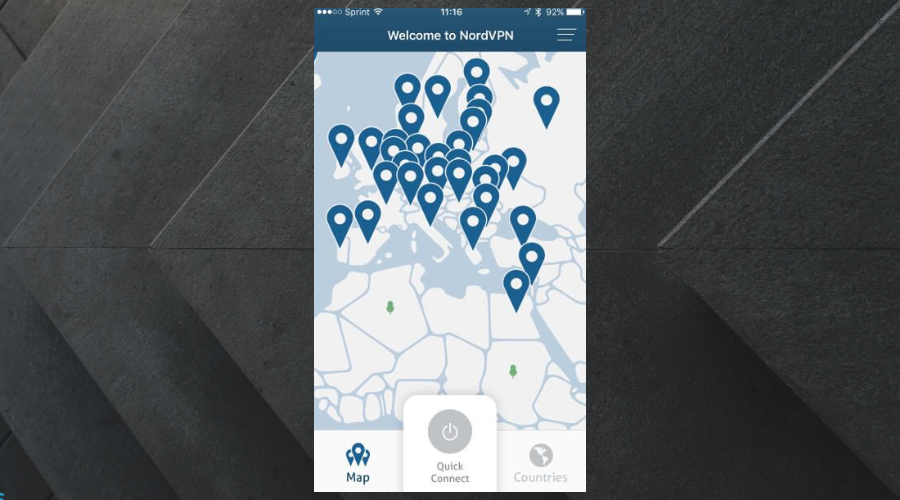 NordVPN is a comprehensive VPN solution that covers all privacy needs online. Also, free content regardless of the location so you can listen to Tidal music from anywhere.
With this privacy tool, any user can protect their digital traces and hide their IP address with secured servers from many locations around the world.
So you have great privacy support with +5400 serves in 84 regions, allowing access to any online content from restricted locations including the Tidal music service.
More so, this VPN software deserves your consideration due to features like obfuscated servers that ensure your access to censored web services. Plus, you have double VPN protection for increased privacy.
So you can connect to 2 servers at the same time and access music playlists for Tidal from multiple countries.
It's also worth knowing about the kill switch or the split tunneling protection included for improved data security.
Other useful features:
Threat protection for online threats
Privacy support on the go with mobile VPN
Dedicated IP address
No ISP throttling
Browser extension support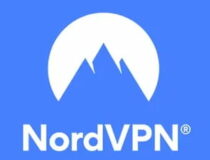 NordVPN
Have a go with a lightning-fast and stable VPN that guarantee unrestricted streaming for your best music.
3. ExpressVPN – Most advanced server technology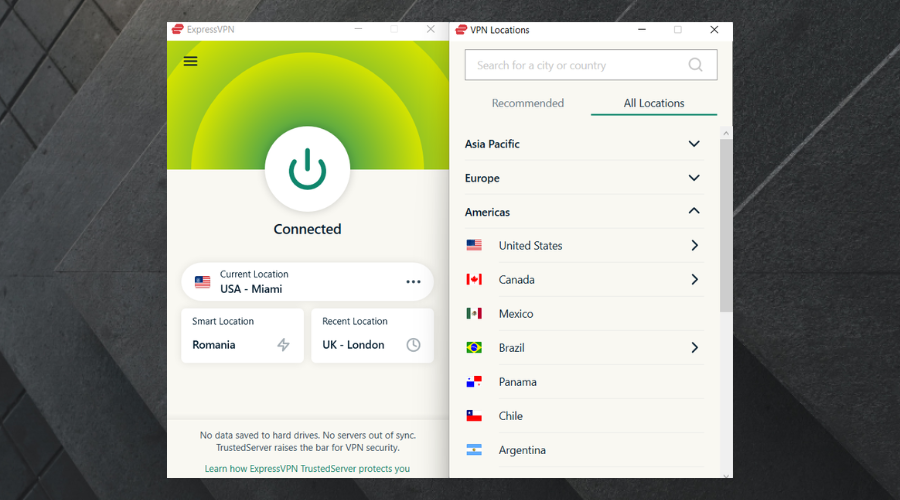 ExpressVPN is widely regarded as one of the best VPN services available, and with good reason. It not only has servers in 94 countries, but it is also available on every device you may have.
The software supports split tunneling, which is useful for activities that require a lot of bandwidth but are relatively low risk, such as streaming media, making it a great VPN for accessing Tidal.
While the VPN is running, you can enable communications with local devices. You can choose your preferred VPN protocol manually, though the best option is chosen for you by default.
These features and quality, however, come at a cost, making ExpressVPN one of the most high-priced VPN services in the industry.
It does not provide a free trial, but it does provide a 30-day money-back guarantee, which is sufficient to test the service.
Other useful features:
Zero logs policy
Up to 5 simultaneous connections
Diverse distribution of servers
RAM-only servers
Defeats ISP throttling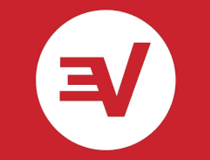 ExpressVPN
Take advantage of Tidal content from across the world with this stable and fast VPN service.
4. Surfshark – Complex geo-blocking technology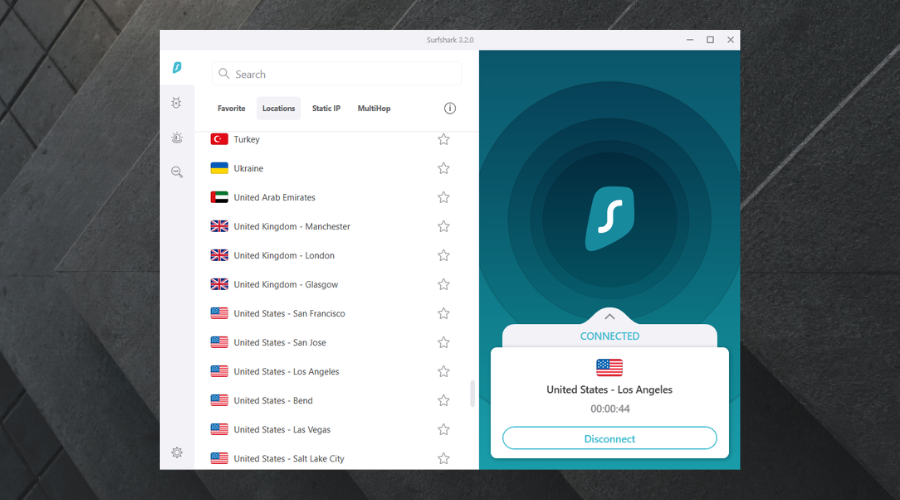 This VPN software is an all-rounded solution to guard your online activities and also unblock necessary streaming services like Tidal.
Surfshark is offering all you need to encrypt your connection and navigate without tracking ads or security risks.
By choosing this VPN option you can get useful tools like CleanWeb that keeps you away from phishing attacks or malware.
It also assures that you can browse online without restricted access to your favorite streaming platforms that you can enjoy from anywhere in the world.
Hence, the presented VPN delivers strong features like NoBorders to bypass censored internet so that anyone can access their websites or services from blocked or unavailable regions.
In addition, with the CamouflageMode you can use obfuscated servers that cover the VPN usage and you can access Tidal music without any risks.
Other useful features:
Private streaming without tracking or bans
Public Wi-Fi connection security
Data leaks protection and notifications
Password protection tools
Unlimited devices usage
Very price convenient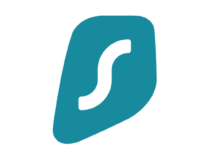 Surfshark
Take advantage of the greatest tools for unrestricted online content and access Tidal music from anywhere you are.
5. CyberGhost – Best online encryption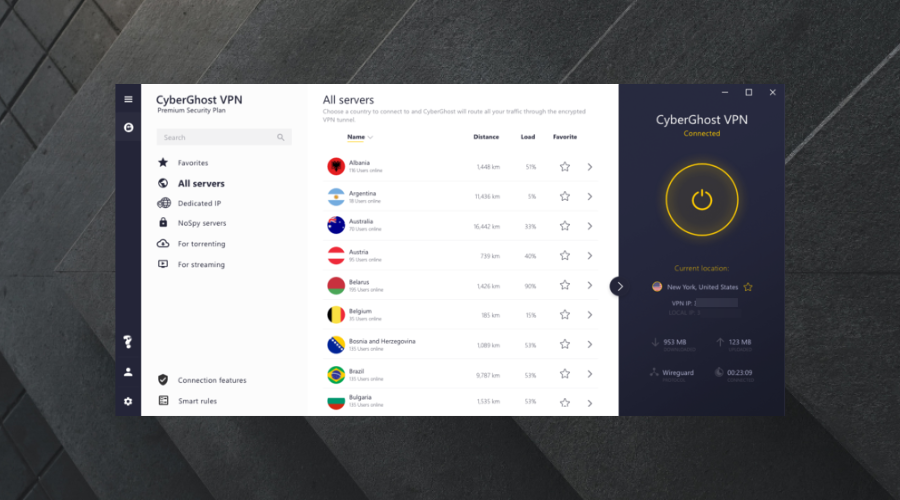 CyberGhost is a VPN provider with strong security features that is ideal for all VPN users. It offers fast and dependable speeds across the world, including in regions where Tidal is available.
It provides dedicated IP addresses, which ensure that your traffic seems to originate from the same IP address every time, making it appear less like VPN traffic.
Except for macOS, CyberGhost also supports excellent and open-source OpenVPN on all of its platforms. Another popular VPN protocol supported is IKEv2, which is available on Android, iOS, Windows, and macOS.
CyberGhost includes split tunneling, which allows you to exclude specific URLs from passing through the VPN connection.
It doesn't offer a free trial, but you can test the VPN service with its 45-day money-back guarantee.
Other useful features:
Allows up to 7 simultaneous connections
Support WireGuard across all its platforms
Varied server locations
256-bit AES Encryption
Unlimited bandwidth and traffic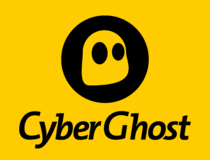 CyberGhost
This VPN can unlock access to a variety of Tidal content from across the globe, so make sure to check it out.
6. VyprVPN – Extremely fast servers worldwide
VyprVPN is a trustworthy privacy tool capable to shield your PC from digital risks and also give fast access to Tidal.
With this VPN service, you have truly fast streaming access for any platforms you're using, including music streaming services.
Using this reliable software also brings clever tools for masking your IP address and connecting to thousands of servers globally.
It's actually possible to have 30 simultaneous connections with server locations in 70+ countries. Thus, you don't need to think about content restrictions online.
More so, you get advanced protection with a kill switch feature that blocks internet traffic anytime you disconnect. There is also dynamic server switching to avoid unavailable servers.
It's worth noting that your data is fully protected due to the no-log policy and advanced NAT Firewall defense.
Other useful features:
Improved speed and quality for streaming
300.000 IP addresses
Complete privacy from server to user
Advanced data encryption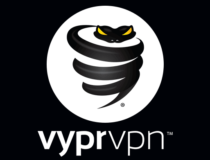 VyprVPN
Consider this VPN for better privacy and unrestricted pass on your Tidal music account
7. PrivateVPN – Greatest privacy and streaming support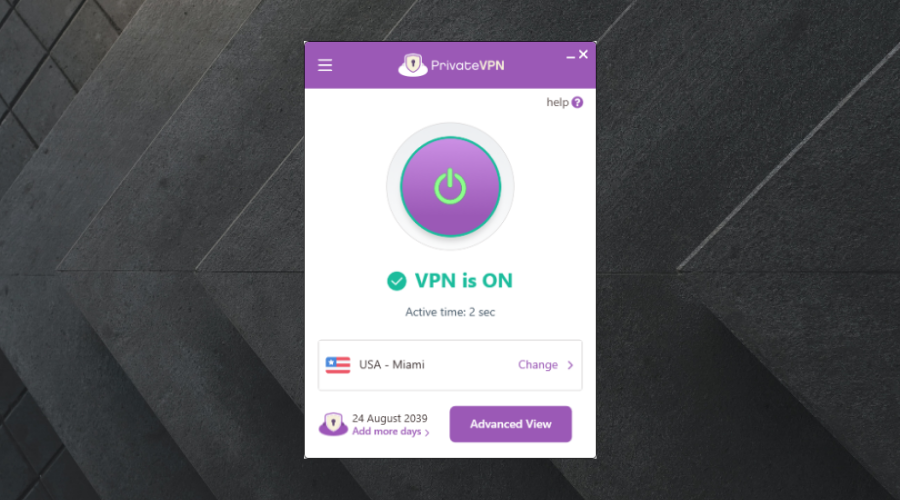 PrivateVPN deserves its name because it can offer you the most private connection and access to geo-restricted content all over the world.
This VPN tool should not be the last choice to consider of its leading privacy functionality and high server speeds in multiple regions.
On the same note, you have the greatest encryption technology that allows you to stream your beloved music at top speed.
To get a better idea, you have 2048-bit encryption and server locations in 63 locations. That support assures you a hyper-fast connection for most web services out there.
You also benefit from strict no-data logging law that forbids collecting personal data from you, so the sensitive information is never touched.
More than this, you have no bandwidth limits on your connection and that means no buffering or slow internet navigation.
In conclusion, you should be informed about the 10 simultaneous connections on different devices with a great customer support team.
Other useful features:
In-house customer support
AES-256 encryption
Port forwarding functionality
High Quality Network capacity
Unrestricted access to any website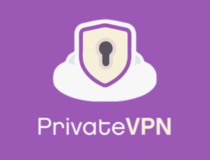 PrivateVPN
Go with the most private VPN that includes unbreakable encryption and unlimited content pass for your Tidal music.
Is it difficult to set up a VPN to stream Tidal?
No. Most VPNs, including the ones on our list, have dedicated apps that do everything for you. Some even have Firefox and Chrome plugins for seamless switching between VPN and normal browsing.
All of the VPN services on the list provide extensive how-to advice as well as excellent technical support.
Tidal Music is one of the best platforms to stream R & B, Jazz, pop and classic rock, and other music genres from anywhere in the world.
Regardless of where you are or where you are going, you can stream music on Tidal using the VPN services recommended in this guide.
Why is Tidal not available in my country?
First of all, you can't access the Tidal music service because of region limitations based on government laws or restrictions from the Tidal region lock.
As an example, different countries are forbidden from using this music service, such as the Tidal Turkey ban due to Internet restrictions in this area.
In addition, if you're traveling from the US region, you'll need to use a US-based IP address to access Tidal Music or enjoy the latest music hits that aren't yet available in other areas.
If you live outside of the United States in countries like Iran, China, Afghanistan, India, and Iraq that are geo-blocked from using Tidal, you require a VPN that bypasses geographical restrictions.
Does Tidal work on multiple devices? 📲
Tidal does support multiple devices, but only when you stream in offline mode. You can use up to 5 devices simultaneously.
Otherwise, if you use the online mode, you can only use it on one device at a time. You can, however, stream both offline and online at the same time.
If you want to stream to multiple devices, you can look for a different streaming platform such as Qobuz Canada.
It offers good deals and you can connect to 3 devices simultaneously. So youcan access it from restricted areas via a VPN connection as well.
Feel free to share your opinions with us by using the comment section below.
---