Binance is the most popular cryptocurrency exchange platform in the world and also the largest in terms of daily trading volume.
As a result, many crypto investors use it on a daily basis to buy, sell and exchange their coins. If you're a current investor, you've probably already used it or plan to. If you're new to the crypto world, you might want to give it a try as well.
Whatever the case, you should know that Binance is not available everywhere. For example, if you're residing in the USA, UK, Japan, or Thailand, you won't be able to use it since it is banned on regulatory grounds.
Nonetheless, although its use is restricted from a legal standpoint in these countries, you can still find a way around by using a VPN to bypass geo-blocks and censorship.
While this can be at your own risk, in general, there's no need for you to worry, as there are no reported cases of users being penalized.
Although a VPN will allow you to use the platform no matter where you're located, sometimes Binance might not be working properly with your actual VPN for various reasons.
If you wish to make it work with a VPN, just cast a glance at the following solutions, apply them in the presented order, and you should be able to start trading without limitations.
Why is Binance not working with VPN?
There may be multiple causes for this error to happen with your VPN, but most probably it happens because Binance banned your connection.
More exactly, this issue arises when the web service detects your VPN traffic and blocks the IP address you're connected to.
The resolution for this problem is to simply change your server location and try to access the website again.
Quick Tip:
Before trying other time-consuming solutions, a practical method is to switch your current VPN with an undetectable one.
ExpressVPN can offer you high-speed servers, strong data encryption, and unblock web content of any kind without being detected.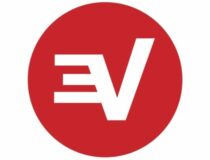 ExpressVPN
Take advantage of this comprehensive VPN with the fastest connection to unblock Binance for good.
What can I do if Binance is not working with my VPN?
1. Clear browser data
Clearing browser data such as cookies can help if you're having trouble using Binance with your VPN. Cookies are small files that are used by web services to keep track of your browsing activity.
They are stored in your browser and contain information about your recent locations. Therefore, if the current VPN location is different from your previous location that was stored in your cookies, Binance can deny you access since it will see the difference and detect that you're using a VPN.
Consequently, you can clear your browser cookies very easy by following the steps below in which we showed you how it's done with Google Chrome and Microsoft Edge.
Clear Google Chrome
Go to the menu and click on Settings.
Click on Privacy and security, then select Clear browsing data.
Go to the Advanced tab and set the Time range to All time.
Select what to clear and click Clear data.
Clear Microsoft Edge
Go to the menu and click on Settings.
Click on Privacy, search, and services, then scroll down to Clear browsing data.
Click on Choose what to clear.
Set the Time range to All time and select what to clear.
Click Clear now.
2. Switch to a different VPN server
When you connect to a VPN server, you will get a new IP address, different from the one assigned by your ISP. That is actually the purpose of bypassing geo-blocks, namely, hiding your real location.
Moreover, each different VPN server you connect to will give you a different IP address as well. Sometimes, Binance bans certain VPN servers and locations for various reasons, such as to prevent users from abusing its service.
So, a very easy method of gaining access to the platform would be to switch your current VPN server, as it may be blocked.
If the new one is not banned by Binance, then you should be able to use the platform and start trading right away, regardless of your location.
Use the steps below to change your current VPN server. In our example, we showed you how you can do it with ExpressVPN
Go to the list of available countries.

Connect to a different server in the same country.
Alternatively, you can also pick a different country where Binance is available.

Connect to a VPN server in the new country.
Try to use Binance again or repeat the above process a few times until you are successful.
In addition, if Binance is not working with your current VPN, you should take a look at our best VPN recommendations for Binance.
3. Make sure your VPN is up to date
Sometimes your VPN might not work properly if it's not updated regularly, so that's why it is important to always check for new updates and install them right away for smoother functionality.
Updated versions come with new patches and improvements that address security holes and fix previous bugs that caused your VPN client to not work properly in general or in this situation with Binance as well.
As a result, before going to the next solution, feel free to check for any available updates and make sure to always have the latest VPN version running on your system.
There, you'll find information about the features each product offers as well as other relevant details about the trading platform and its versions.
In conclusion, the four solutions presented above should fix the underlying issues with Binance. If you're already using a strong VPN, then clearing your browser data and trying different VPN servers will most probably help you.
Otherwise, using a different provider like the ones included in our list will guarantee that you'll manage to bypass any geo-restrictions, censorship, or other detection systems when accessing the crypto trading platform.