Black Desert is a sandbox-focused fantasy game with a multiplayer option. Korean video-game developer, Pearl Abyss guided the game's development and release for Windows in 2015.
However, as intriguing as Black Desert is, some drawbacks can be frustrating for fans of the game. No shortcuts, we are talking about Black Desert online high ping, and how it impacts users' experience.
Importantly, we look at how to fix this issue and enjoy a seamless and lag-free gaming experience.
VPNs particularly come in the loop, to serve a multi-purpose role. But you just may find other solutions as useful, depending on the particularities of your problem.
Why Am I Getting high ping in Black Desert Online
In computer network management, Ping is the measurement of network flow rate, helping to understand how it affects an online experience.
To resolve the Black Desert Online high ping issue, you need to know the causes. Below are some of the reasons why you may be getting high ping in the open-world action MMORPG:
➡️ Inadequate bandwidth – too many apps running, competing for bandwidth, along with ISP restrictions/ throttling can limit game performance
➡️ Internet connection speed – poor ISP service or router location may lag game load time and general performance
➡️ Outdated Game Version – Outdated game version means elements may not function as actively as they should.
➡️Firewalls/Permissions – System security may be causing a lag when you don't give the necessary permission to Black Desert Online
Luckily, there is room for improvement in all of these aspects that can affect and cause high ping in Black Desert Online, and we'll explore and explain them below.
How Do I Lower My Ping In Black Desert Online?
One of the recurring questions Black Desert Online fanatics ask is how to lower my ping. This is understandable, as high ping can be quite frustrating.
We look at how to solve the hardship it causes and pathways to get you to a low ping.
1. Use a gaming-optimized VPN
Subscribe to a VPN. We recommend ExpressVPN in this case since it is a sophisticated gaming-optimized VPN with thousands of strong servers across the globe.
Download the ExpressVPN app to your PC and install it.
Login using the verification code or email link sent to you by ExpressVPN.
Connect to a server. Click on the power button in the main UI and the VPN will automatically connect you to the best server available.
Launch the game and check your ping.
When problems such as high ping occur in gaming or just about anything, one of the corrective measures to adopt is to make use of a reliable VPN.
VPNs have strong private servers so gamers are not limited to only ISP-provided servers, which often have excess traffic and bandwidth limits. ExpressVPN is great to reduce ping and fix lag in online games.
It is important that you connect to a server before accessing Black Desert Online. This helps to seal potential loopholes for hackers and ISP tracking and also gives your traffic flow a low ping take-off.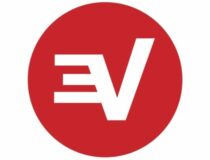 ExpressVPN
Use ExpressVPN to overcome high ping and latency issues in Black Desert Online.
2. Free Up Bandwidth
Open Task Manager.
Check your Apps and Background processes and remove anything that's not necessary.
Re-launch the Black Desert app.
You should check your system performance and let go of unnecessary processes running in the background.
Background applications tend to take a considerable chunk of network processing capacity and this may tell on the performance of Black Desert Online.
Also, disconnect any devices that are not in use from your network. That can also help with bandwidth allocation and improve ping a little bit.
Closing off unnecessary apps can also help reduce CPU usage when gaming on Black Desert Online.
3. Check for updates
🔵 Update the game
Go to the Black Desert Online official page and download the latest version.
Launch the installer and wait for it to complete.
Older versions of the game and outdated directories will automatically be removed.
🔵 Update your operating system
On your PC, go to Settings.
Go to Update and Security.
In the Windows Update section, select Check for updates.
If any updates are available, go ahead and install them.
You may be experiencing these glitches due to an outdated game version. Developers update game versions for security and enhancement sake.
Therefore, as upgrades occur, it's important to move with the trend so as not to be left behind.
Outdated software versions may not lock you out, but they are less likely to perform impressively and pose security risks.
4. Allow the game through the firewall
Open Control Panel.
Go to System and Security and select Windows Defender Firewall.
Select Allow app or feature through the Windows Defender Firewall.
Find Black Desert Online in the list and add as an exception.
Black Desert Online's high ping may be due to glitches in your system and network interaction. Restrictions by the system firewall may cause the game to underperform.
Check your system firewall setting and ensure permissions are set to allow Black Desert Online to function and interact with necessary components.
5. Restart the Router and PC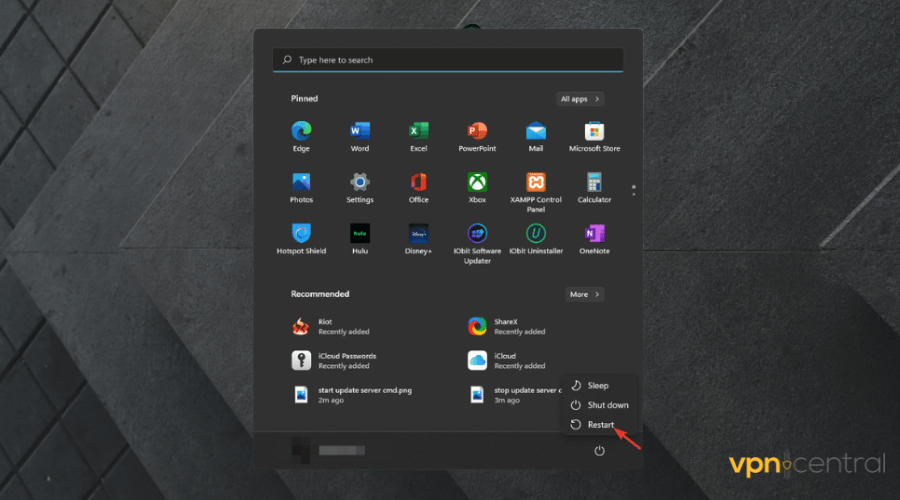 Surprisingly, reboots are old hacks that work sometimes. Your system or router may need a new start to get things back in default shape.
This is particularly helpful if you have been using the PC for many network-consuming tasks.
It also helps to check the router and confirm it is not exactly far from you. Proximity matters, and so do restarts. Try to restart.
🎮 What is a Good Ping in online games?
There may not be an exact ping requirement for games since they are of different orientations and have varying network requirements. Ping is measured in milliseconds (ms).
→ However, the closer a ping score is closer to zero, the better the gaming experience in terms of page load speed, character movement, and overall game performance.
📉 A 20ms ping is considered satisfactory for online games, and will rarely lag.
Meanwhile, other factors that may come in the way of even a low ping score are insufficient bandwidth or even malware infections.
Having a 100ms ping and above will worsen the situation and possibly frustrate you off the couch. 150ms ping score is very worse and not recommended for online games.
What's that feeling when you're about to make a liberating or winning strike and your network lags, resulting in you losing the mission? Bad, we can tell.
Avoid such feelings whether in Black Desert Online or just about any other online game.
These high-ping fixes are sure to get you somewhere, and our VPN for Black Desert Online solution is tested and trusted to offer gamers a safe, smooth, and private online gaming experience.
What do you think? What is your experience with this issue? The comments section is open to you.