Many users of the app say that their BlueStacks connection stops working when they connect to VPN.
That leads to error messages such as you are offline or are not connected to the internet. Please restore your internet when using VPN with BlueStacks 5.
Similar messages show up for BlueStacks X users, including Could not download, please check your Internet connection.
The good news is that there are several solutions you can try to overcome these issues.
You just have to figure out what's causing the VPN not to work in the first place and get rid of that underlying issue.
Why is BlueStacks blocking your VPN?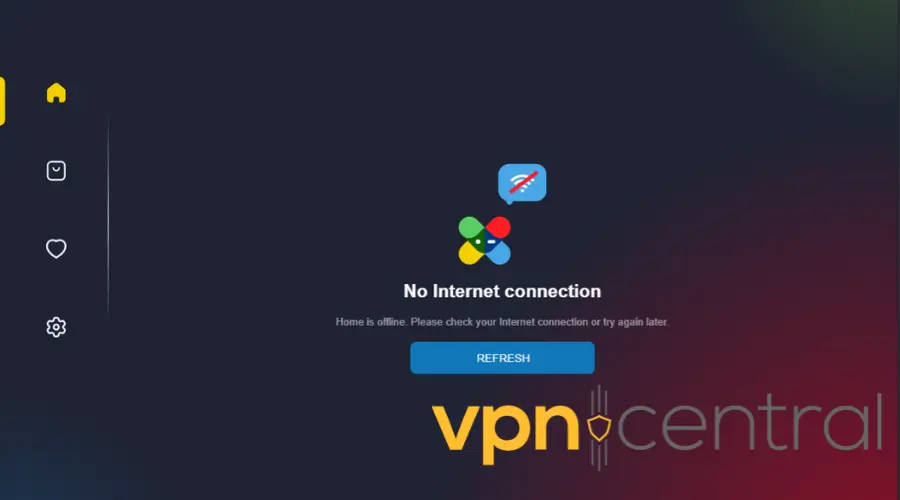 Slow internet speed
Connecting to a server far away from your location
Unsuitable VPN protocol
Buggy or slow router
How to fix BlueStacks not working with your VPN?
To fix the BlueStacks when it's not working with your VPN, we'll show you methods that tackle different causes of the issue, so if one isn't working, move to the next one.
1. Change the VPN server
Switching to a VPN server closer to your location can reduce latency, provide a faster connection, and improve overall BlueStacks' performance.
Here's how to do that on NordVPN.
In your VPN app, go to the server list and pick a different location. The server list is usually visible in the main UI. You can also use the search option to find an exact location, as you can see below.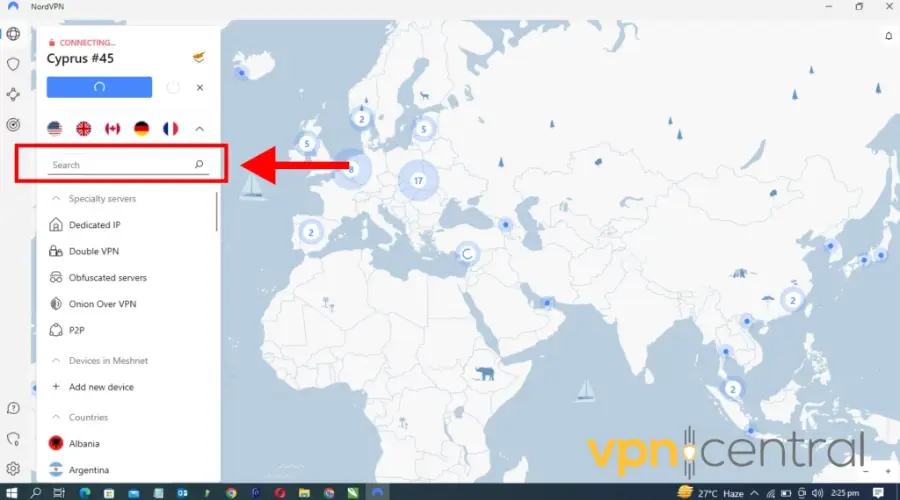 Select the server and connect.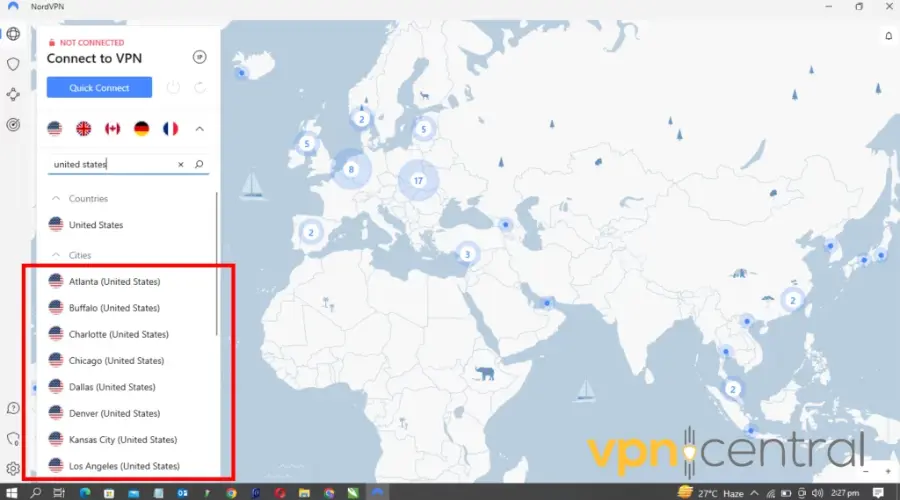 Then launch your BlueStacks.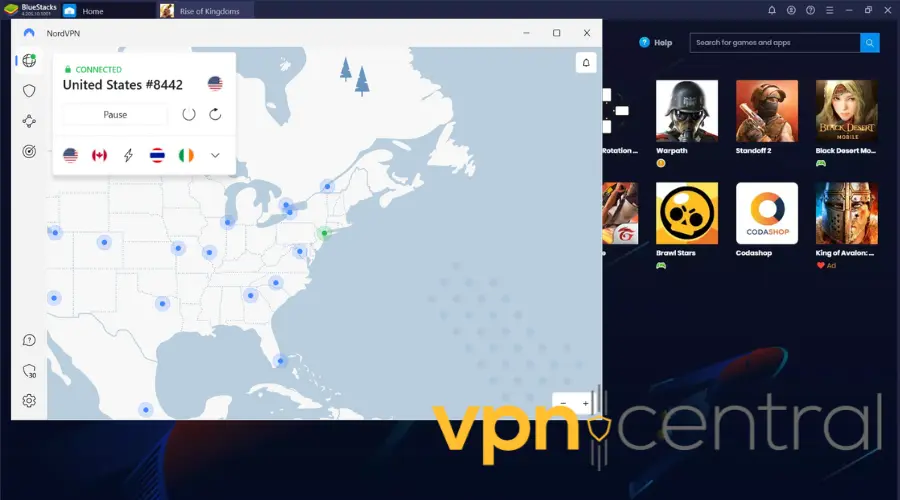 2. Clear BlueStacks app cache
App cookies and cache can store information about your real location if you use it without VPN, so this conflicting info can be the reason why BlueStacks is not working.
Clearing the app cache can remove this data, clear up storage space and improve the performance of specific applications, and possibly allow your VPN to work properly:
Launch the BlueStacks app.
Click on the gear icon to open settings.

Click on User Data as shown below.

Select Free up space.

Click on continue and wait for Bluestack to restart.

Connect to your VPN again. Now the app should launch without any connection error.
3. Switch to a different protocol
Switching to a different protocol than the one you've been using may boost the performance and solve the issues you're having with a VPN in BlueStacks.
Some protocols can offer better speed. For example, TCP is good for stable connections but slower and it's mainly used for web browsing.
At the same time, UDP is faster but less stable and it's mainly used for streaming and downloading. Here's how to switch your VPN protocol:
Launch your VPN.
Click on the gear icon to access the app settings.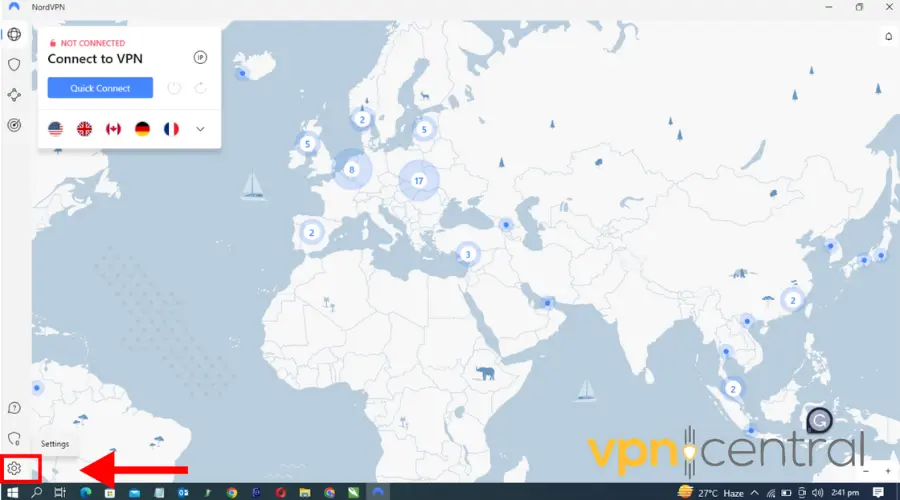 Click on Connection.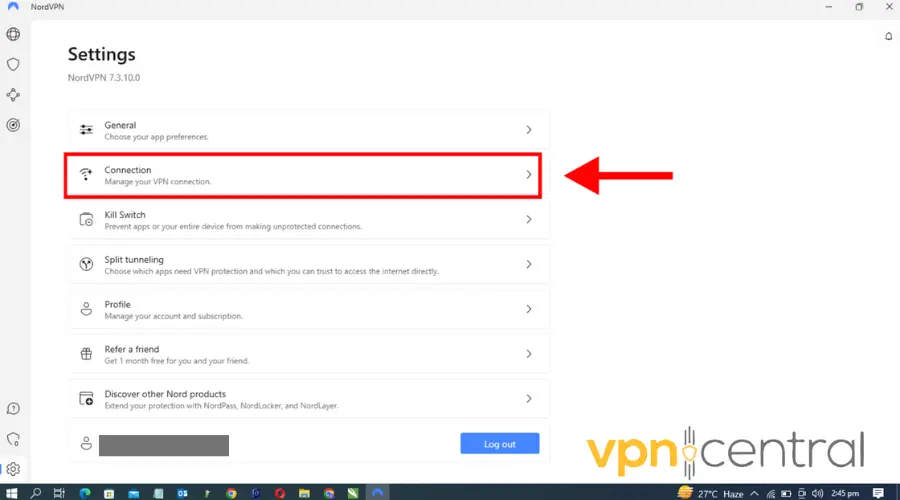 Under VPN protocol, select OpenVPN (UDP) or OpenVPN (TCP) from the drop-down menu.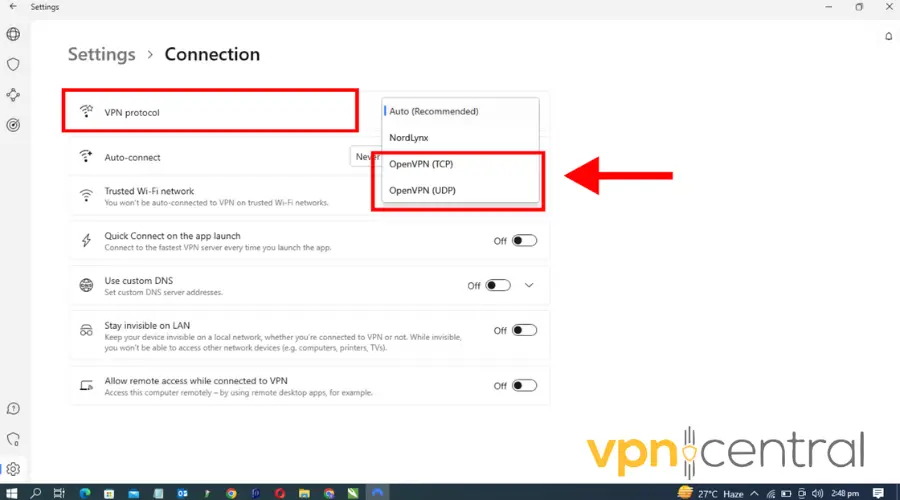 Launch your BlueStacks. Now it should work without any issues.
4. Upgrade to a better VPN
If you've tried everything and the VPN is still not working, it's possible you don't have a good enough client for BlueStacks.
A great VPN option for BlueStacks in NordVPN. Not only is it fast and reliable, but easy to use too:
Subscribe to a NordVPN plan and download the software.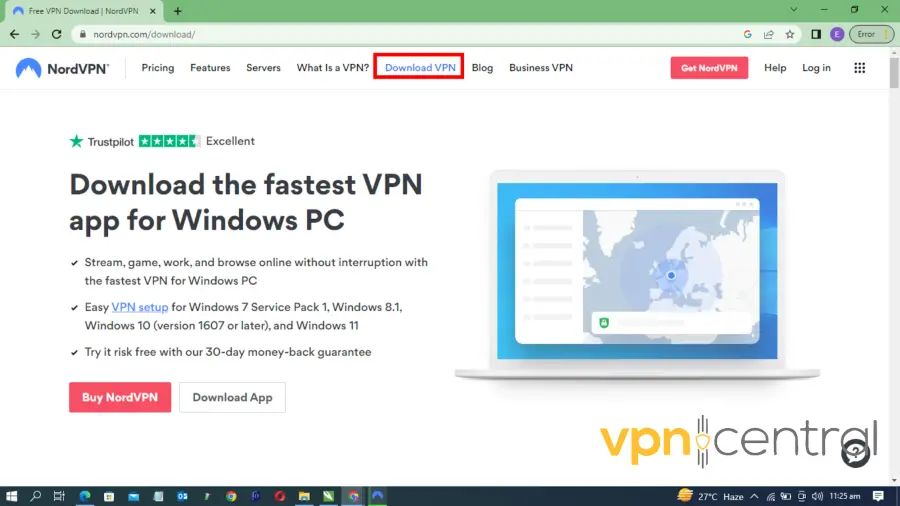 Install the NordVPN app on your computer.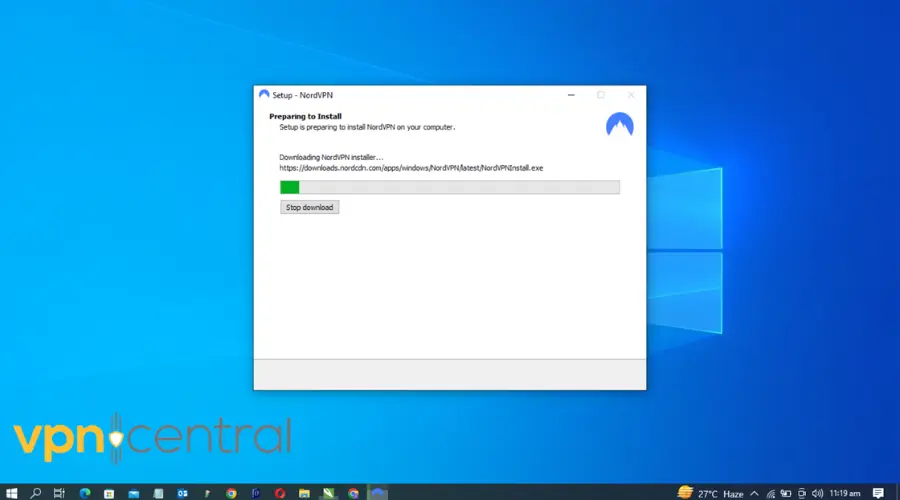 Log in with your credentials.
Search for a server.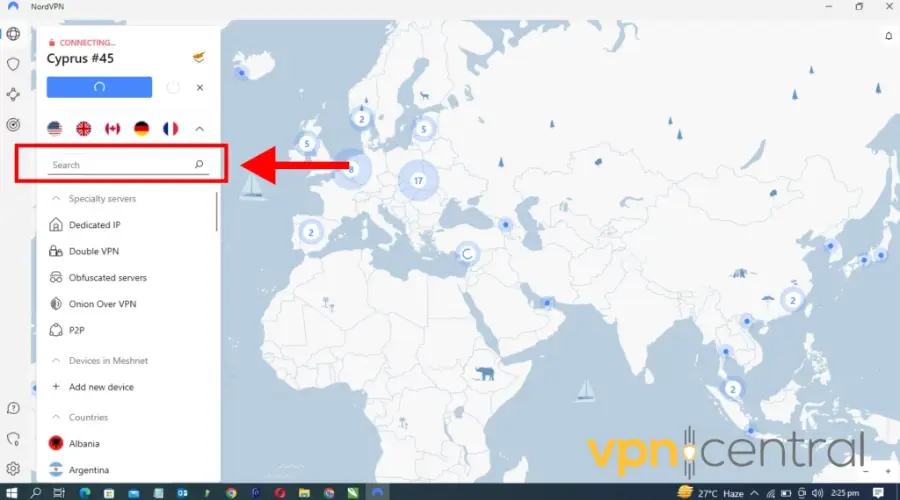 Select and connect.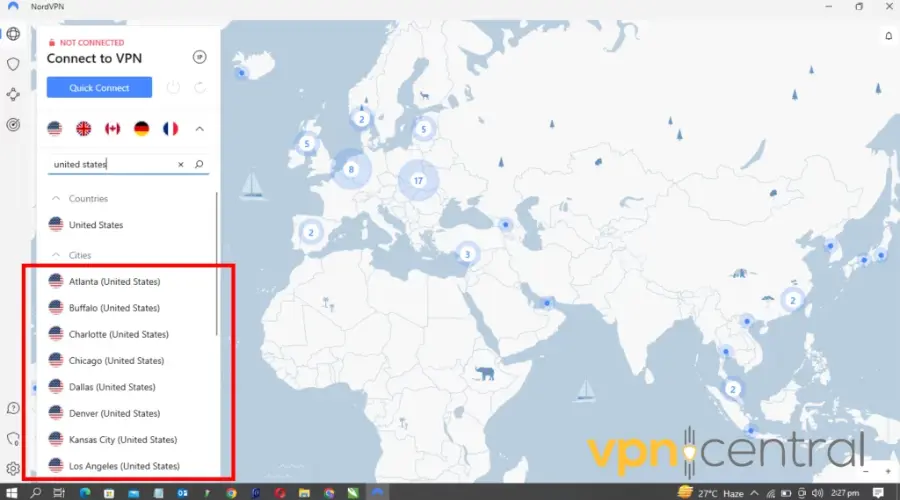 Launch your BlueStacks.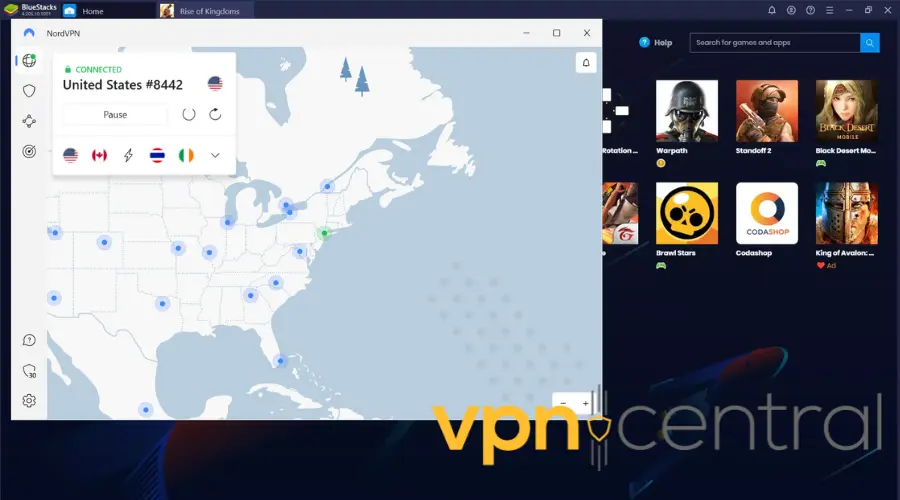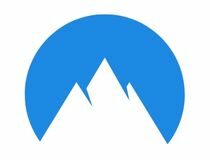 NordVPN
Connect to NordVPN to get unrestricted access to all the apps available on BlueStacks!
Wrap Up
The methods listed in the article provide a comprehensive guide for troubleshooting and resolving issues related to BlueStacks VPN not working.
Ultimately, the choice of VPN provider, protocol, and server can significantly impact the performance of BlueStacks. 
Therefore, choosing a provider that offers many server options, stronger encryption, or additional security features that can enhance your BlueStacks experience is crucial.