One of the most popular reasons people quit the game online is that Borderline 3 could not connect to the host PC.
Not being able to connect to the host PC and connect with your friends is very infuriating.
However, you should always keep in mind that there are certain things that you can do if you have connectivity issues with your host PC. So why don't you scroll down and find out?
Why can't I connect to host in Borderlands 3?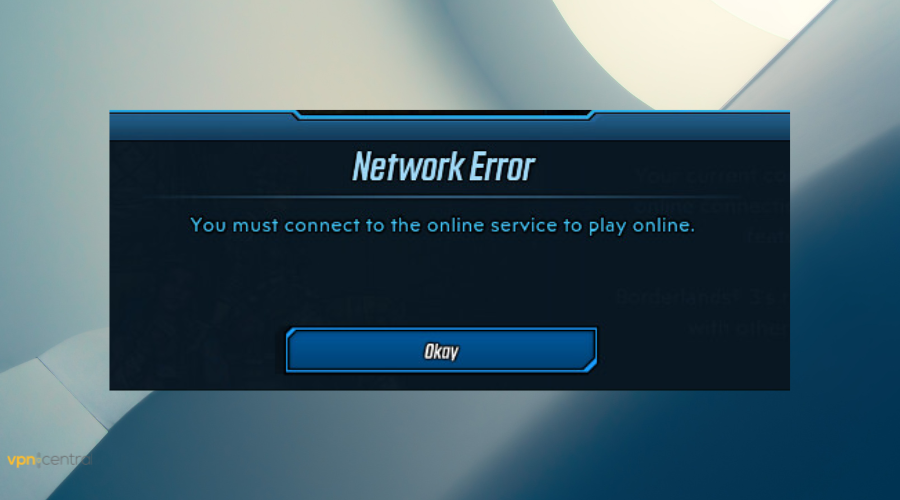 ➡️ A network connection error
If your connection is down or slow, or too many people are connected to the same server, you might encounter Borderlands 3 not being able to connect errors. Some of the most common problems include:
Borderlands 3 can't connect to Host on PS5
Borderlands 3 Connecting to Host Timeout
➡️ Older/corrupt game version
Sometimes, having the outdated game version might cause you to be unable to have the Borderlands 3 connection timed out issue.
So, if you want to connect with your friends and play online, you should get the game's most recent version. Either update it or reinstall it completely to give it a fresh start.
➡️ Interfering apps
Your security apps, like the antivirus or firewall, may flag Borderlands 3 as a threat and block access to it. You'll have to check your security settings.
Also, make sure you don't keep any CPU and network-consuming apps running in the background while playing the game. Unnecessary tasks can lead to errors too.
How do I fix Borderlands 3: Could not connect to the host PC
1. Check your Internet
You'll have problems with Borderlands if your Internet connection is down or slow. Make sure your router or cable are connected to your device.
You can use an online speed test like fast.com to assess your Internet speed. Generally speaking, a speed over 30Mbps is considered to be good for gaming.
Once you've realized that your connection is part of what makes you unable to connect to the server host, you should know that the next thing you can do is fix it.
→ Troubleshoot your Internet
On your PC, expand the system tray and select your Internet connection icon.
Right-click on it and select Troubleshoot problems.
Select the network adapter you want to troubleshoot. We recommend you select all of them to make sure you find any possible issues in your whole system.
Click Next and wait for the scan to complete.
Follow the on-screen prompts to finalize the troubleshooting.
→ Reboot router
Even though it seems very intuitive and might be overlooked by some due to its simplicity, restarting the router can really help with connectivity issues.
The device gets a chance to cool down and eliminate bugs and errors that accumulate over time.
Turn off your router from the power button.
Unplug it.
Wait 30 seconds -1 minute.
Turn the router back on and wait for it to configure.
Check your connection again. You can use an online speed checker again and see if it has improved.
2. Use a VPN
We are all aware of and experienced poor internet connection at some point in our lives. While we might be paying a hefty fee for Wifi, sometimes you can be a victim of network throttling by your ISP.
A VPN solves such connection issues and improves network speed. A VPN also guards against hackers or attacks.
Decide on a VPN. Combining high-end privacy protocols and top-level speed, ExpressVPN is a great option for Borderlands 3. Get an ExpressVPN subscription and install it on your device.
Launch the app and connect to a server.
Open Borderlands 3 and start playing.
You will also be able to bypass certain restrictions that you might not even be aware of before It will let you access remote Borderlands 3 servers from anywhere in the world.
You might also be able to get a discount when purchasing a Steam game on a VPN server or on your in-game purchases by changing your location.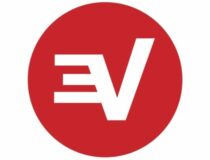 ExpressVPN
Fix connectivity errors and prevent latency problems in Borderlands 3 with ExpressVPN!
3. Change firewall/antivirus settings
Open Windows security.
Now check for the Firewall and Network protection settings.
Look for the Allow an app over the firewall option when you open this.
Then, click the Change Settings option on the following screen.
Next, select Allow another app.
Select Browse from the menu now.
Find the Borderlands file and select Allow through the firewall.
Now you should be able to launch the game with no problems.
If you still have issues after this, check your antivirus too. For those that don't use Windows Defender, we recommend considering an antivirus with gaming mode as they don't interrupt or blacklist games.
How do I run Borderlands 3 as an administrator on Steam?
Running the game as an administrator can help with in-game bugs and other issues, so it's best you launch and play Borderlands this way.
Launch the steam Library and find Borderlands 3 in your game list.
Right-click on it and select Properties.
Go to the Compatibility tab, then check the box next to Run this program as an administrator.
Select OK and Apply.
Restart your Steam library and launch Borderlands 3. From now on you will run it as administrator by default.
There are specific steps you can take to fix not being able to connect as a host on Borderline 3, and they are already listed above.
So you should try your best to ensure that you follow the recommendation whenever you have an issue with your game. A VPN can help with connection issues and can even fix packet loss in Borderlands 3.
Also, it would be best if you remembered that, as you need to fix your game, it is also imperative for you to know what is wrong with your game so you can utilize the right fix for your gaming issue.