Many countries have anti-VPN regulations and restrictions. But can a government actually block VPNs? Is it possible to implement strong firewalls to block all types of VPN connections?
This article provides information about VPN laws and regulations and what can they do to block VPNs in different countries around the world
So, let's get started!
Can a government block VPN services?
Yes, a government can block VPN services.
They can block VPN ports and known VPN provider sites, blacklist IP addresses, and even use VPN deep packet inspection to monitor VPN services.
For example, China has a strict internet censorship policy and has blocked some VPN servers in the past, making it difficult for people in the country to use VPNs to access the open internet.
Other countries such as Iran, Russia, and Turkey also implemented VPN restrictions or banned certain VPN services altogether.
Why do governments block VPNs?
Governments may block VPNs for a variety of reasons, some of which include the following:
1. National security concerns
Criminals can use VPN services to hide illegal or malicious activities, such as cyber-attacks, terrorism, or espionage.
By blocking VPNs, governments can monitor and prevent such activities.
Without VPN, internet service providers can see all user's online activities and report suspicious ones. This is what these countries want to achieve by blocking VPNs.
For example, in the Arab Spring uprisings between 2010 to 2012, social media played a significant role in mobilizing youth-led movements against their governments in Egypt, Libya, Syria, Yemen, and Bahrain.
As a result, the governments of these countries blocked their citizens from accessing certain websites or social media platforms they consider a threat to their national security, such as sites promoting protests or dissent.
Not only that, but they also ban VPNs, so they can prevent citizens from bypassing these restrictions and gaining access to blocked websites and platforms.
2. Censorship and control of internet access
Another reason governments block VPNs is to control internet access and online activity within their borders.
This is often done to prevent citizens from accessing content critical to government policies, morals, or national religion.
For example, in 2012, Russia established an internet blacklist in the wake of the Arab Spring to restrict access to websites that disseminated content promoting specific topics.
This included websites that showcased or encouraged drug abuse, suicide, and child pornography.
Also, Oman's internet censorship efforts restrict access to pornographic content, anything depicting LGBTQ, and all content related to the Islamic faith.
These countries also block VPNs to a certain extent as they're known for bypassing their restrictions.
3. Protection of intellectual property rights
Some users leverage VPNs to hide their unlawful act of stealing copyrighted materials.
This includes distributing the materials to others through torrenting, downloading, or streaming copyrighted content from unauthorized sources.
By blocking VPNs, governments can prevent users from accessing some of these websites or content that infringe on copyright or trademark laws.
For example, in China, registered VPNs are given access, but these are mainly for an organization's internal use.
However, if a person uses a VPN to download and redistribute banned or copyrighted content, they can get into trouble with the law.
4. Law enforcement and surveillance purposes
Surveillance is the monitoring of behavior, many activities, or information for the purpose of information gathering or influencing citizens to obey law and order.
Countries like India or Turkey that have strict internet monitoring regulations will block most VPNs.
Internet service providers in these regions are forced to keep track of user data and block access to unaccepted sites and content.
This is often done reportedly for public safety but can suppress political dissent and stifle free speech.
How can a VPN be blocked?
Governments and internet service providers (ISPs) worldwide are increasingly cracking down on VPNs, using various methods to block their services.
Some of these include the following.
1. Blacklisting VPN IP addresses
When users connect to a VPN, they are assigned an IP address by the VPN server, making them anonymous.
However, two common ways to use an IP address are whitelisting and blacklisting.
Whitelists are lists of IP addresses authorized to pass through a firewall or router, while blacklists are lists prohibited from passing through them.
So, the blacklists method compares an incoming IP address against a database of known VPN IP addresses. And it denies access to ones that match any on the blacklist.
That is particularly effective when governments blacklist large VPN providers' entire server networks.
2. Throttling internet speeds
Throttling involves deliberately slowing down internet speeds for specific types of traffic by ISPs. This can be used to make it difficult or impossible for users to connect to VPN services.
Governments can throttle VPN traffic by identifying the characteristics of the traffic and slowing it down.
For example, they can identify encrypted traffic routed through non-standard ports and slow it down.
This makes it difficult for users to connect to and use the VPN effectively.
3. Deep packet inspection (DPI)
DPI is a technique that allows governments to inspect the contents of internet traffic in real time.
When performing deep packet inspection, a given checkpoint actively examines the content of data packets as it travels over a computer network.
Based on the rules assigned by the government, or internet service providers, real-time decisions are made depending on the packet's content.
Depending on the results of this inspection, DPI may take actions such as alerting, blocking, re-routing, or logging the data.
So, Governments can use DPI to identify VPN traffic by looking for certain traffic characteristics.
For example, VPN traffic is often encrypted and routed through non-standard ports.
By analyzing the destination port number of data packets, DPI can compare them to a list of known VPN port numbers.
For instance, OpenVPN typically employs UDP port 1194, while WireGuard typically uses UDP port 51820.
By looking for these characteristics, governments can identify VPN traffic and block it.
4. Legal restrictions and criminal penalties
Some countries have laws that prohibit VPN service use. These laws can be used to prosecute or frighten users who attempt to use VPN services within the country.
For example, If you are caught using VPN in Oman, you'll pay a fine of over $1,000.
In some cases, governments may also target VPN providers themselves.
They may pass laws that make it illegal for VPN providers to operate within the country or impose criminal penalties on VPN providers who violate these laws.
For example, China blocks access to popular VPN provider websites. Consequently, you won't be able to signup and get the VPN in the first place, let alone use it.
This can effectively shut down VPN services within the country.
Which countries are blocking VPN services?
Some countries have only partially restricted or regulated VPN use, while others block entirely their services.
Here is a comprehensive list of countries that have attempted to block VPN services and the nature of their restrictions:
| | | |
| --- | --- | --- |
| S/n | Country | Type of Block |
| 1. | China | Partial ban |
| 2. | Russia | Partial ban |
| 3. | Iran | Partial ban |
| 4. | Turkey | Partial ban |
| 5. | United Arab Emirates | Partial ban |
| 6. | Oman | Complete ban |
| 7. | Belarus | Complete ban |
| 8. | Iraq | Complete ban |
| 9. | North Korea | Complete ban |
| 10. | Turkmenistan | Complete ban |
How to bypass VPN blocks?
Even if your governments or ISP have VPN blocks to prevent people from accessing certain websites or services, there are ways to bypass them.
Here are some of them:
1. Connect to obfuscated VPN server
Some VPNs offer obfuscated protocols (or a "stealth mode" or "stealth protocol"), which can disguise VPN traffic as regular internet traffic. 
They use advanced encryption methods, making VPN traffic virtually indistinguishable from your regular online traffic.
This is particularly helpful for individuals in countries like China, where Internet Service Providers (ISPs) use Deep Packet Inspection to identify VPN traffic.
Here's how to set up obfuscation on your VPN
Open your VPN app.
Click on the expand button.

Click on Obfuscated servers on the specialty servers list.

Click on connect on the pop-up window.
Also, stealth servers can be immensely helpful, as they often use ports associated with services like email providers and websites, making them less likely to be blocked.
2. Switch to a dedicated IP address
A dedicated IP address can aid in circumventing VPN blocks by providing a unique, fixed IP address solely for your use.
Using one ensures that your VPN traffic is not being routed through blacklisted IP addresses commonly used by VPN providers, thereby increasing your chances of bypassing VPN blocks.
Plus there's no chance your traffic will be deemed as suspicious because you frequently change your IP (as with regular VPN IPs).
However, they can be more expensive than shared IP addresses but more reliable and harder to block.
So, if you're facing VPN blocks, try using a dedicated IP address instead of a shared one.
3. Change your VPN servers
Some websites and online services may blacklist specific VPN IP addresses.
If you encounter this issue while using your VPN, you can try changing your server location.
This helps because you can't block all IPs belonging to a VPN, so if you were just unlucky and landed on a blocked one, consider switching.
Here's how:
Open the VPN app and log in.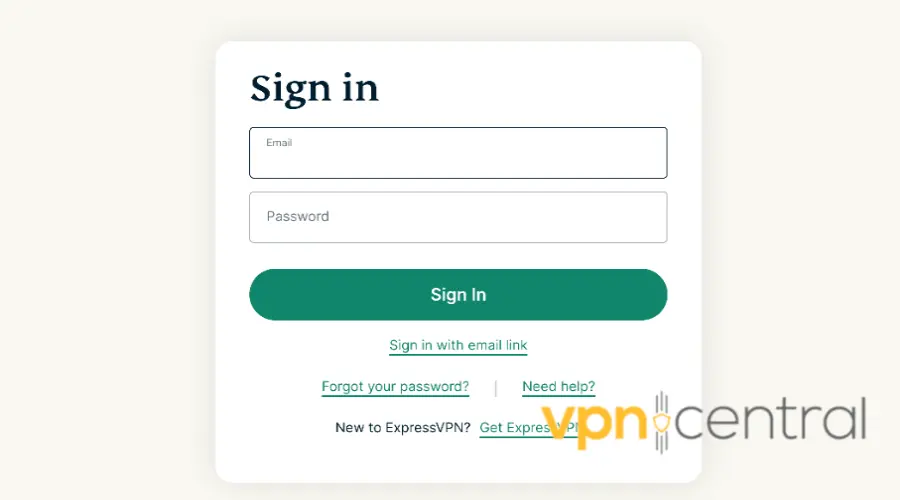 Type in the location you wished to connect to in the search bar.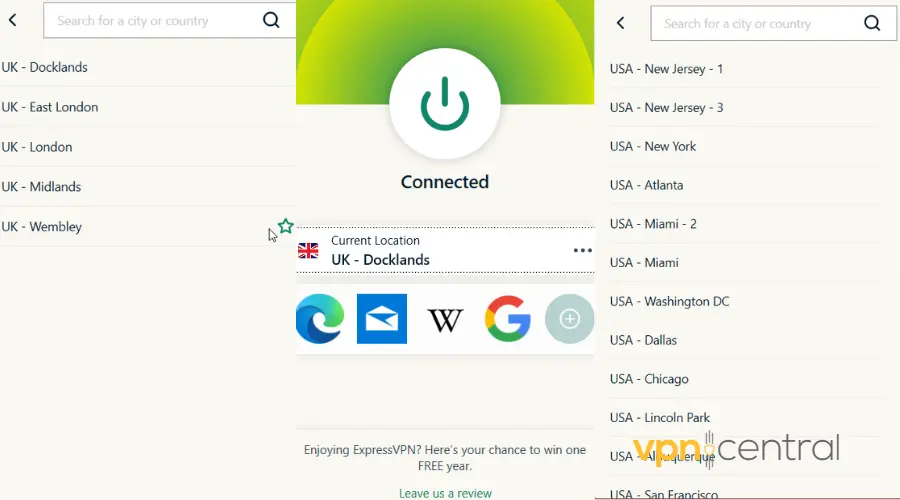 Select a different server location from the list of available options.
Click the Connect button to connect to the new server.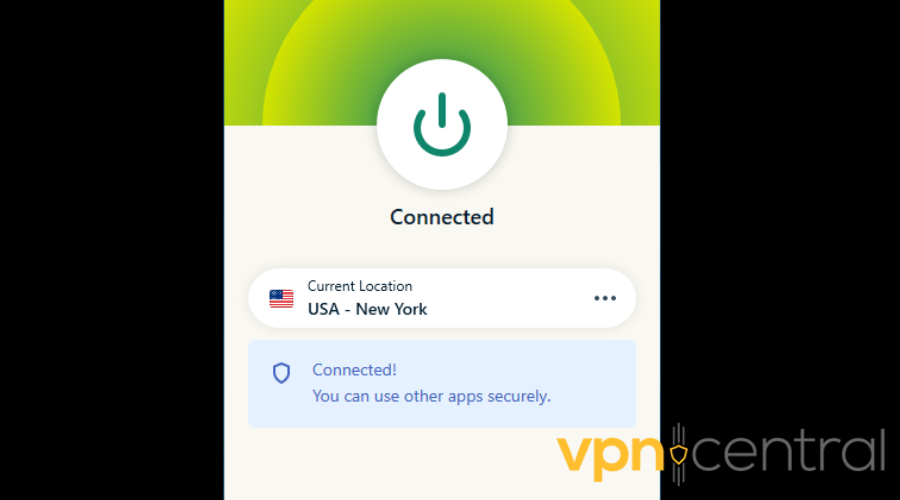 By selecting a different server location, you can obtain a new IP address is not blacklisted and access the website or service without issues.
4. Change the VPN protocol
The government may identify and block traffic associated with a specific VPN protocol.
Plus, some protocols, such as PPTP and L2TP/IPSec are easier to block.
These protocols use predictable ports. Firewalls and ISPs can easily identify and block them.
On the other hand, OpenVPN is a popular protocol that provides good security.
OpenVPN can use various ports and can be configured to use both TCP and UDP, making it a more flexible and secure option.
Other secure protocols include IKEv2, WireGuard, and SSTP.
These protocols use modern cryptographic algorithms and are designed to provide better security and privacy than older protocols like PPTP and L2TP/IPSec.
Many VPN providers offer multiple protocols that you can use to connect to their servers.
By changing the VPN protocol you use to connect, you may bypass the government's block.
5. Use Tor
Tor is not designed to bypass VPN blocks. But you can use it as an alternative to access blocked content.
It operates on a network of volunteer servers and routes internet traffic through a series of nodes, making it difficult for anyone to trace the traffic back to the user.
Tor will mask your real IP which may get rid of ISP and government monitoring. However, in countries that heavily restrict VPNs, you may also have trouble with Tor.
Nevertheless, it's worth a shot, and it doesn't cost a dime.
Here's how to use Tor:
Go to the Tor Browser download page on the Tor project website.
Select the download link for your OS.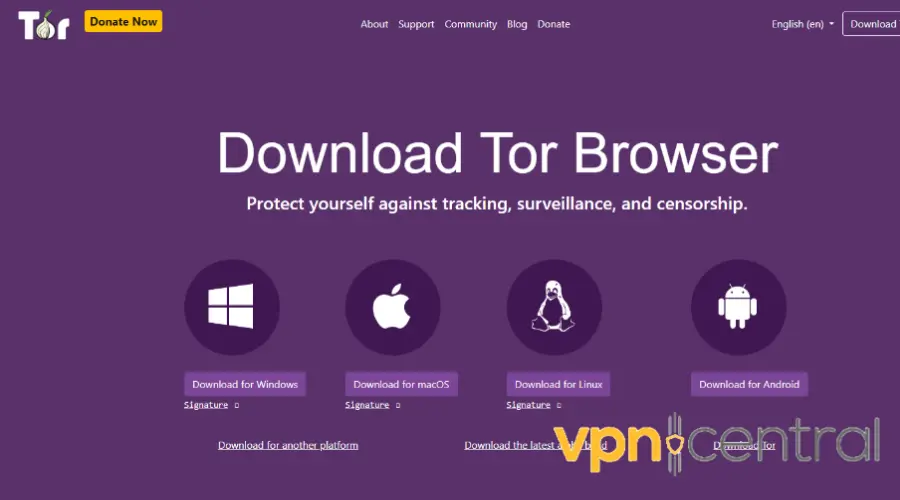 Install the Tor Browser application.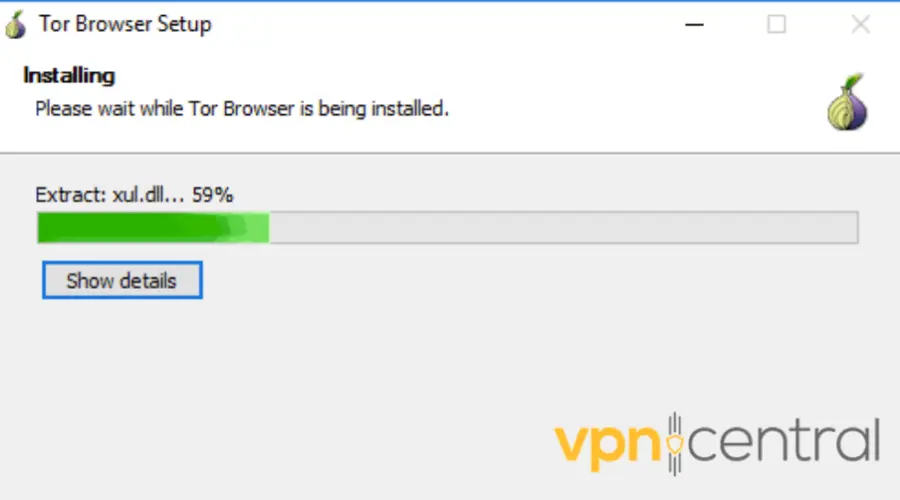 Launch the Tor Browser application.
Connect to the Tor network.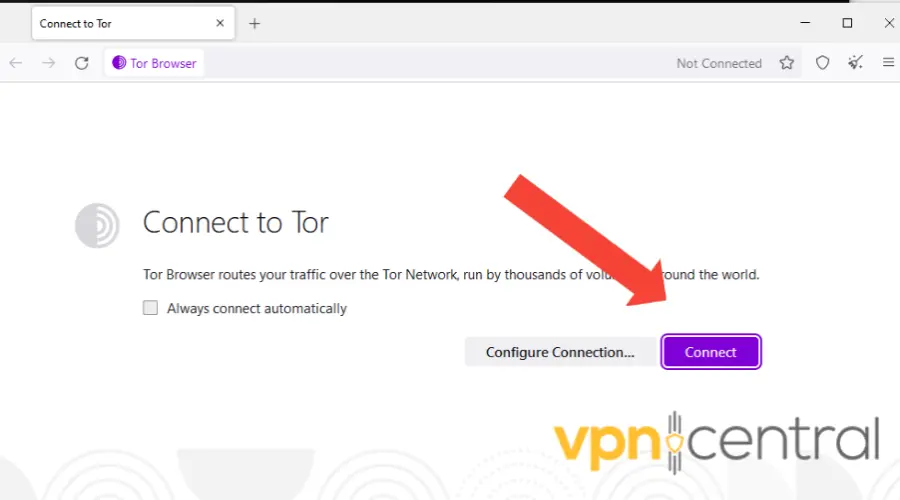 However, it is essential to note that it can be slower than VPNs and may not be suitable for streaming or downloading large files.
Summary
Can Government Block VPNs?
Yes, governments can block VPNs.
They do this through blacklisting VPN IP addresses, deep packet inspection (DPI), throttling internet speeds, or giving penalties to offenders.
However, you can always bypass these blocks using the methods listed in this article.
With that, you can get your ensure your internet activities are private and secure!