It is unfortunate that a good chunk of games tend to drop in a fair few countries and takes a long time to finally reach other destinations.
If you're an avid gamer, you probably know that countries like Australia and New Zealand typically get the earliest access to games. Nevertheless, they can release early in other regions too.
Whatever the case may be, chances are you want to play a long-awaited game asap. Luckily there's a way to play games early regardless of where you are, and that's by using VPN.
Keep reading to see how that works and how to use this tool to access any game as soon as it drops.
Can you play games early with a VPN?
Yes, you can play games early using a VPN. By connecting to a VPN server location where the game is available, you can access the game before it reaches your country.
How does this work? You may ask. A VPN conceals your original IP address and replaces it with that of the server you connect to.
This way, when you access a gaming platform like Steam, you'll be directed to the library corresponding to your VPN's country. Consequently, you'll get access to all games and offers in that country.
Taking advantage of these processes, you can move in and out of any location in the world without leaving your home. So you can even use a VPN to buy Steam games from anywhere in the world.
Using VPN also comes with the added benefit of bypassing blocks if the game is geo-restricted in your region.
Now let's see exactly how you do that.
How can you play a game early with a VPN?
You can play a game early with a VPN by connecting to a server from the country where it is scheduled to be released first.
Use the detailed instructions below to start. To make sure we can unblock any gaming platform without being tracked, we'll use ExpressVPN.
Get an ExpressVPN account and download the app to your device.

Follow the instructions on the screen to install the VPN software.

Launch the VPN and enter your login details.

Search for a server in the location the game is released.
Go back to your game's platform. The country should have changed and your game should be listed in the New Releseas section.
We used ExpressVPN because it really is reliable and can conceal your real location with no problem.
It has servers in 90+ countries so you have the possibility to get new games from pretty much any corner of the world.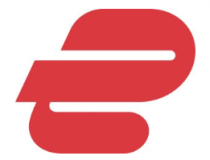 ExpressVPN
Don't waste any time and unlock international game libraries to play new releases ASAP!
Summary
You can play games early with a VPN before it is officially available in your region. Games are likely to reach New Zealand and Australia before any other country.
Therefore, you can connect to a server in any of these regions to catch in on the fun and excitement of a new game.
However, it's important to keep in mind that this may not work for every game. Furthermore, you should always use a reputable VPN service to protect your online activity.