Peacock TV is a streaming service with lots of popular entertainment shows and movies. However, it's only available in a few countries.
Direct access to the platform is available only in the US. You can also watch some of its content from the US, UK, Ireland, Italy, Germany, Austria, and Switzerland if you subscribe to third-party platforms.
The major reason for this exclusivity is the restriction mandated by copyright laws and distribution rights. Peacock uses your IP information to detect if you're in a supported country or not.
Does Peacock TV work in Spain?
Peacock TV is not currently available in Spain, but you can make it work if you follow the guide below.
If you are outside the US, and you try accessing Peacock TV's official website, you will always get an error message telling you that Peacock is not yet available in your territory.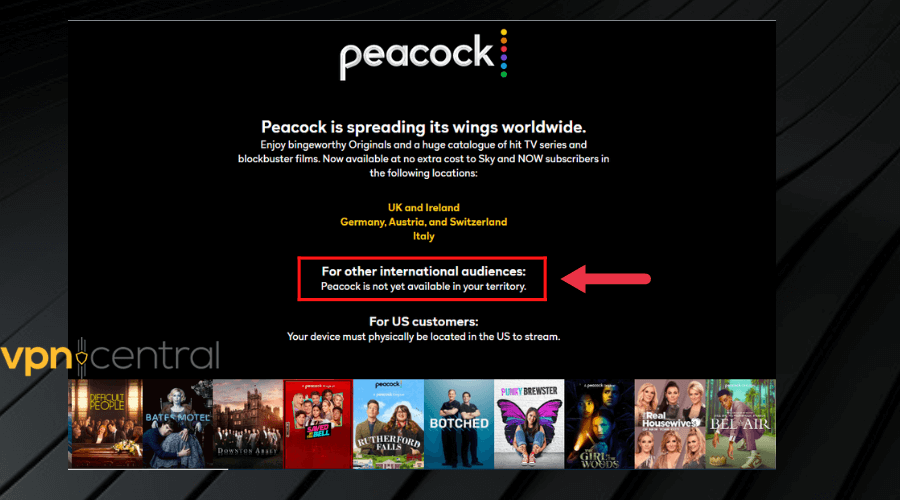 You can however watch Peacock TV with a VPN from any location in Spain and the world at large, regardless of your location.
Once connected to a VPN, your IP address changes to make it look like you are in a country where there is no restriction for the content you want to watch- in this case, the US.
The VPN market is vast and with diverse VPN service providers, picking a suitable VPN to access Peacock TV from Spain might be a hard task, but we found a suitable service that really works.
How to watch Peacock TV in Spain
You need to use a strong VPN with a server located in the US. A great option for streaming that has wide server coverage in the US is ExpressVPN.
Follow these quick guide and you'll be able to watch Peacock in Spain within minutes:
Get ExpressVPN and install the app on your device.
Launch the app after successful installation and sign in.
Once you are signed in, select and connect to a US server.
Visit peacocktv.com or download the app to start watching your favorite shows.
ExpressVPN uses sophisticated security features like military-grade encryption, and DNS leak protection, amongst others to guarantee users' online privacy and unblock numerous streaming websites.
It has 3000+ servers in 94 countries. So besides the US, you can access other locations and unlock geo-restricted content from anywhere.
Let's cross over to what you've been waiting for.
How to sign up for Peacock TV in Spain
Signing up for Peacock TV outside the US needs work. But worry not! We'll guide you step-by-step below:
Sign up for a reliable VPN for Peacock TV.
Go to StatesCard and buy a US-based virtual credit card.
Deposit at least $10 to your card's balance.
Launch your VPN and connect to a server in the United States.
Access Peacock TV from your computer browser to sign up.
Provide your US payment details obtained in Step 2.
Knowing how to pay for Peacock TV in Spain makes subscription renewals easy. While the virtual credit card works great, the service fees are a turn-off.
Luckily, you can switch to other alternative payment methods. Available options include US-based PayPal and Apple Pay, which are pocket-friendly.
So which VPN should you choose?
Best VPN to watch Peacock TV in Spain
Finding a VPN to watch Peacock TV outside the US is a hassle. But we've taken care of it to make your search easier.
Read on to find out: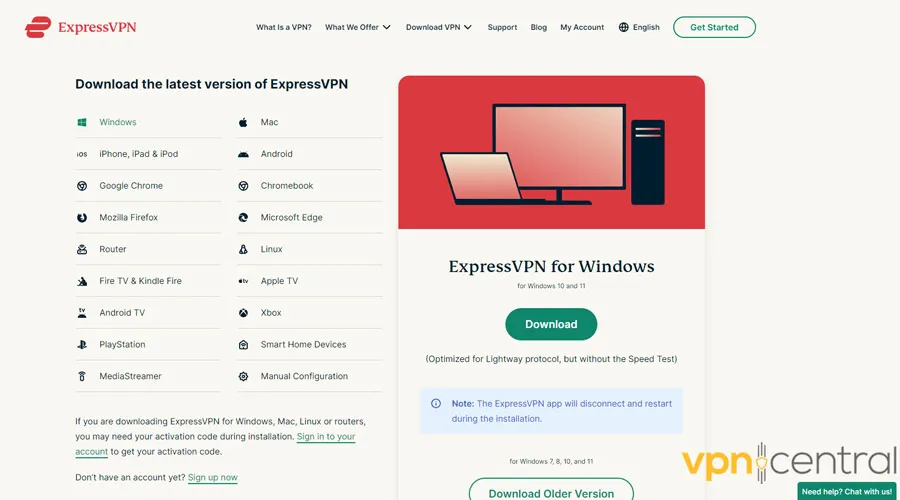 You can watch Peacock TV using ExpressVPN. The service is well-known for being fast, secure, and reliable.
Under the hood, you find 3,000+ servers in about 94 countries. These include 160 cities, with over half located in the United States.
Expect fast streaming speeds, thanks to ExpressVPN's Lightway protocol. Other options to use comprise OpenVPN and IKEv2.
ExpressVPN safeguards your connection with 256-bit encryption. Even better, you can switch to ChaCha that's resistant to cyberattacks.
Pricing plans start from $6.67/month. With that, you get support for five devices alongside unlimited bandwidth.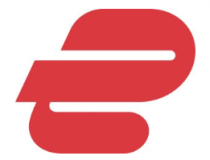 ExpressVPN
Bypass geo-restrictions and easily watch Peacock TV in Spain without bandwidth limitations!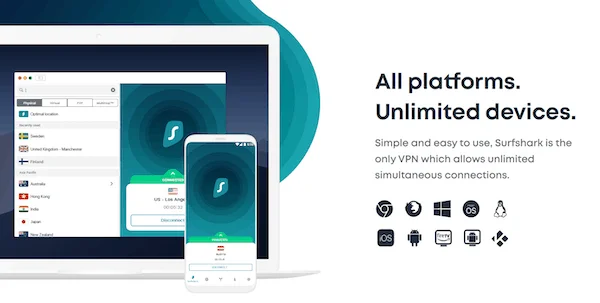 Surfshark is a pocket-friendly VPN that works with Peacock TV. The vendor offers affordable pricing plans starting from $3.49/month.
Despite the low pricing, you get support for unlimited devices. That way, you can share your account with everyone in your household.
Our tests show Surfshark streams Peacock TV without any buffering. This isn't surprising, considering the provider's 3,200+ servers in 100 countries.
AES 256-bit encryption secures your traffic whenever you go online. Privacy-friendly protocols like WireGuard, OpenVPN, and IKEv2/IPsec further harden your connection.
Surfshark's kill switch also safeguards your data when the VPN fails. Moreover, DNS/IP leak protection prevents accidental exposure to your location.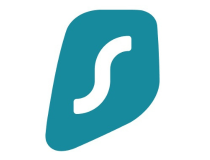 Surfshark
Connect to Surfshark to easily bypass Peacock TV's block and watch it in Spain!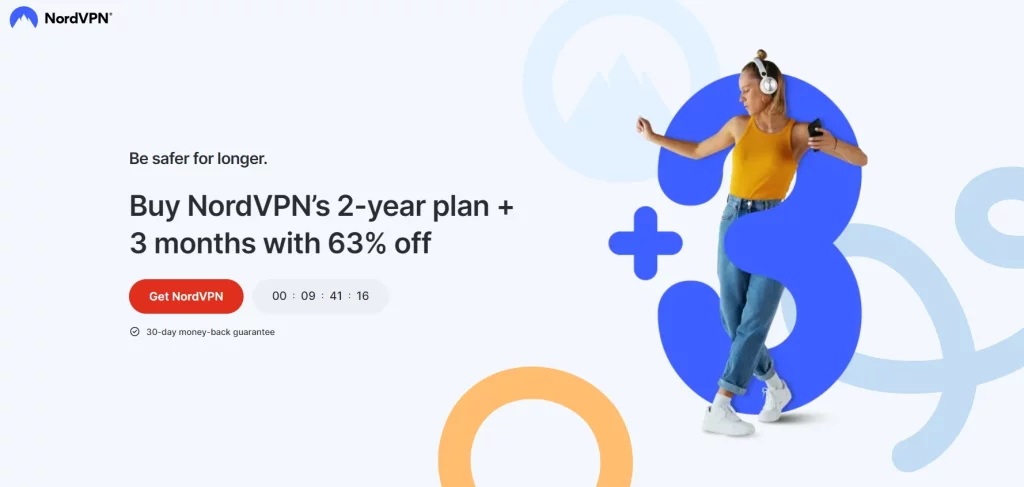 Need a super-fast VPN that works with Peacock TV? Get NordVPN. It claims superior network connectivity on the market.
The provider has over 5,500 servers spread across 60+ countries. Altogether, they deliver mind-blowing streaming speeds of up to 6,800Mbps.
NordVPN supports NordLynx, OpenVPN and IKEv2/IPsec protocols, known for their security. Additionally, AES 256-bit encryption shields your connection against online intruders.
You can go beast mode with the in-built double VPN option. This way, your connections go through multiple servers, doubling your privacy.
You can enjoy all that and more for just $3.99/month. It includes a 30-day money-back guarantee to use the service risk-free.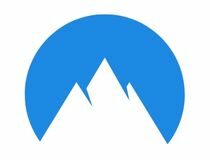 NordVPN
Unblock Peacock TV from Spain using NordVPN's untraceable servers!
What to watch on Peacock TV in Spain
We've shown you how to use Peacock TV with a VPN. But we're not done yet!
Below are our top picks worth streaming:
Based On A True Story – An American couple starts a podcast about homicides that goes viral.
The Geography of Bliss – An explorer travels the world searching for secrets that make societies happy.
Bupkis – Comedian Pete Davidson juggles fame and family to build meaningful relationships.
Mrs. Davis – A devoted nun commits to wrecking the world's smartest AI chatbot.
The Gentle Art of Swedish Death Cleaning – Three Swedes visit America to help people find the joys of life.
New Girl – A heartbroken damsel moves in with three guys to try to rediscover herself.
Suits – Two lawyers battle for power after a new partner joins their law firm.
Shooting Stars – The life of basketball superhero Lebron James, retold in a thrilling film.
Praise This – Watch a young African American woman defy norms to become a musical superstar.
SICK – A blood-thirsty villain stalks two friends quarantining during COVID-19.
You now have a good starting point after signing up for Peacock TV. Still, there are 1,000+ movies and shows to choose from.
Conclusion
VPNs are a quick and foolproof method to unlock geo-restricted platforms like Peacock TV. Keep in mind that you need a strong VPN with US servers in order to seamlessly watch Peacock TV in Spain.
Following the easy steps above will ensure you can watch your favorite content, be it movies, TV shows, sports, or live news.
---