Stan is one of the most popular streaming platforms among Australians. And it's unavailable outside of the Land Down Under.
If you try to watch your shows in Canada, you may get the error code: L8 or L10.
Either may appear when Stan's geo-restrictions kick in. And the best way to fix that is to use a reliable VPN service.
Why do you need a VPN to watch Stan?
You need a VPN to watch Stan in order to spoof your location. This way, you can pretend to be in Australia even though you're actually in Canada.
Streaming platforms impose region locks to enforce their content licensing agreements. To tell authorized and unauthorized viewers apart, these services monitor the IPs of user devices.
IPs are location-exclusive. So if you're in Canada, your Canadian ISP will assign you an address from within the country.
But with a VPN, you can replace that IP with an Australian one by connecting to a VPN server in Australia.
How to watch Stan in Canada
To watch Stan in Canada, you should use a VPN that can access geo-restricted Australian programming from anywhere.
The main factors you should look for are network size, compatibility, supported protocols, and privacy. Speed is also important, as you'd want to stream your shows in the highest quality possible.
With all these criteria in mind, the best way to unblock Stan in Canada is to:
ExpressVPN provides IPs from seven Australian server locations: Adelaide, Brisbane, Melbourne, Perth, Sydney, Sydney 2, and Woolloomooloo.
Here's how to get started:
Visit ExpressVPN's website and pick a subscription.
Install the right app for your device.

Open it.
Click the ellipsis icon to explore its list of server locations.

Click > next to Australia to see all Australian servers.

Connect to any location you like.

Once connected, enjoy streaming Stan from Canada.
ExpressVPN has dedicated apps for all major desktop and mobile systems. If you install it directly to your WiFi router, you'll be able to stream Stan content on any device, including your Smart TV.
What's more, it's regarded as one of the fastest VPNs on the market, so you'll never experience buffering or poor quality.
And it comes with a reliable kill switch and advanced leak-prevention features. So once you've unblocked the platform, you can rest assured that the VPN will never accidentally expose your real IP and location.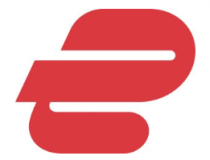 ExpressVPN
Easily unblock Stan from Canada and enjoy the best streaming quality with ExpressVPN.
Wrap up
So, can you watch Stan in Canada? Absolutely!
It would be nice if you didn't have to cloak your IP just to stream your favorite Australian programming while abroad. But with ExpressVPN, you can easily get rid of this inconvenience.
Do you agree with our pick? Tell us how you unblocked Stan in Canada in the comments!