When you try to access Stan TV from a region where it's not available, you'll get an error message.
Sorry, we couldn't log you in. Stan is not available in your region. If you are inside Australia but are using a VPN, please turn your VPN off and try again.
Luckily, there's an effective method to get past this error and watch Stan TV from any country. Follow along to do it yourself.
Where is Stan TV available?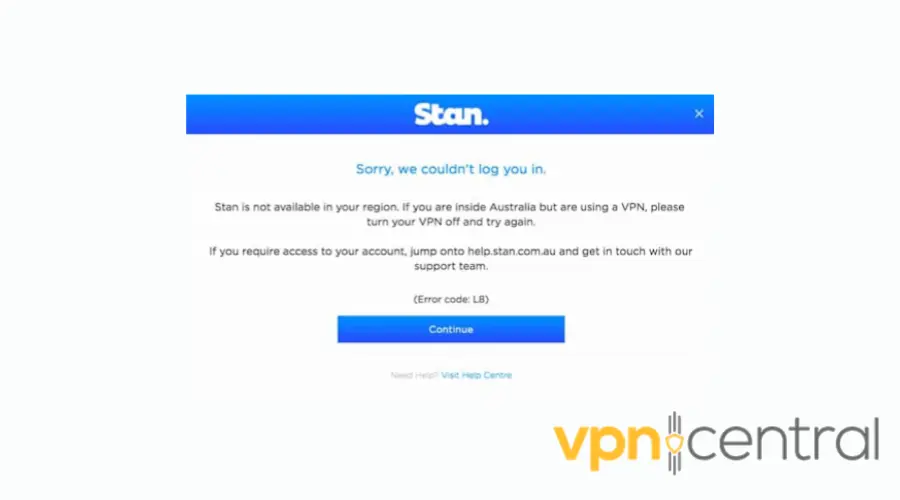 Stan TV service is only available in Australia.
That's why you can't access it if you're located in any other country.
For instance, if you are located in Canada and want to watch Stan TV, you will encounter issues accessing the content due to geographic restrictions.
Stan TV uses IP-based location information to determine the user's location and restrict access based on the region.
To bypass this restriction, you can use a VPN. It will hide your real location and make it seem you're accessing Stan TV from Australia.
How to watch Stan TV outside Australia?
You need to connect to a VPN that has Australian servers in order to obtain an Australian IP address.
A good VPN for accessing Stan TV outside of Australia is Surfshark. It offers fast speeds, reliable connections, and a wide server network that can help bypass geo-restrictions.
Surfshark offers fast and stable connections and has an extensive network of Australian servers in Sydney, Brisbane, Adelaide, Melbourne, and Perth.
Here are the steps to watch Stan TV when it's not available in your region using it:
Get a VPN service with servers in Australia. As mentioned, Surfshark is a great option for accessing Stan TV abroad without errors.

Download the Surfshark app on your preferred device.
Open the app and log in to your account.

Connect to an Australian server from the server list.

Once connected, open your browser and navigate to the Stan TV website.

Now the platform should work as if you were in Australia.
Best VPNs for Stan
We've rounded up the top 3 VPNs to help you bypass geo-restrictions and stream Stan TV.
Surfshark – Connect unlimited devices to access Stan TV
ExpressVPN – Stream Stan TV seamlessly with exceptional speeds
NordVPN – Protect your online privacy with strong cybersecurity while accessing Stan TV
1. Surfshark – unlimited devices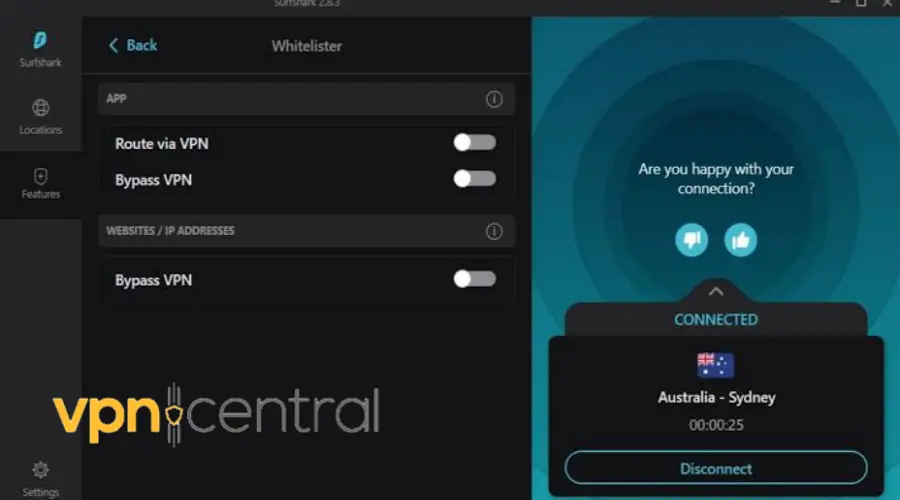 Surfshark is a highly recommended VPN for streaming. That's because it has fast speeds, unrestricted bandwidth, and the ability to connect unlimited devices.
This VPN provider can help you enjoy a seamless streaming experience without buffering. Moreover, it has several server locations in Australia so you'll never land on an overcrowded, potentially slow server.
In addition, it offers features like CleanWeb that block ads and trackers, protecting your device and creating a smoother streaming experience.
With Surfshark, your connection is protected with AES-256-bit encryption. This means all data you send offline is scrambled into unreadable packets so no one can track your history.
Additional Surfshark features:
Multi-hop (double VPN)
Availability of 3200+ servers across 100 countries
Split Tunneling features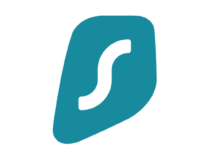 Surfshark
Unlock Stan TV and enjoy unrestricted access to all of its shows and movies!
2. ExpressVPN – amazing streaming speeds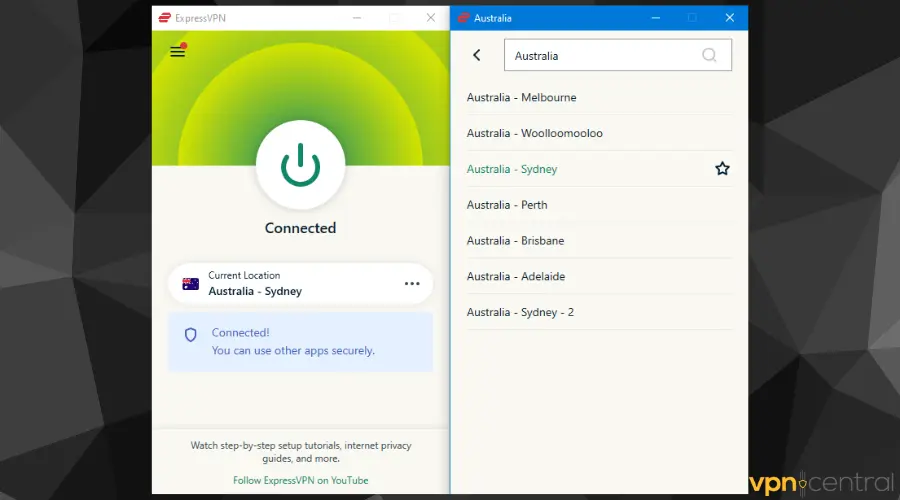 ExpressVPN offers buffer-free streaming on Stan TV thanks to it 10Gbps servers.
It masks your IP address and grants access to Australian-based services from anywhere.
The VPN provider has a network of 3000+ servers in 94+ countries. In Australia, it has five server locations including in Brisbane, Sydney, Melbourne, and Perth.
With AES-256-bit encryption, DNS/IP leak protection, and an efficient kill switch, ExpressVPN prioritizes user security and anonymity.
It also offers compatibility with various devices, including Windows, Mac, Android, iOS, and Linux, making streaming your favorite content from any device easy.
More features offered by ExpressVPN:
Multi-hop (double VPN) for enhanced security
MediaStream for an optimized streaming experience
Automatic Kill Switch and Split Tunneling features
TrustedServer technology for better privacy protection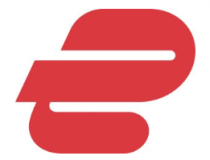 ExpressVPN
Mask your location to easily access Stan TV from any region!
3. NordVPN – strong unblocking features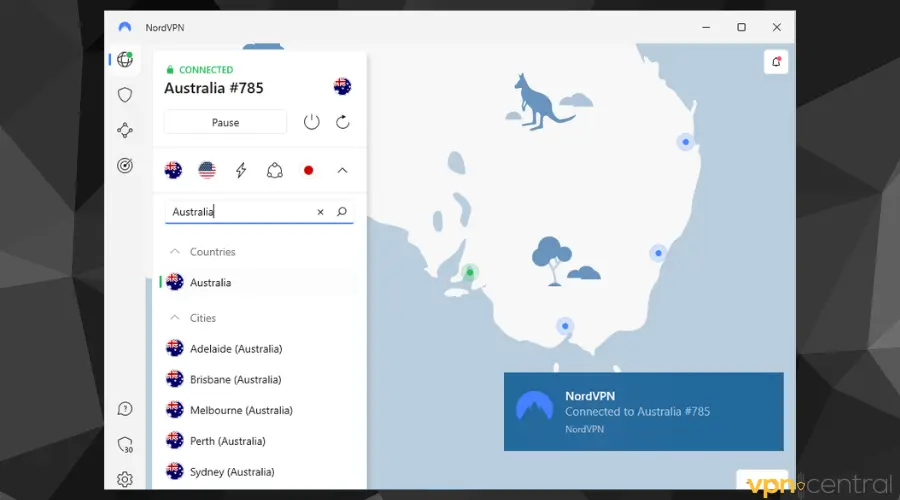 NordVPN has over 5,000 servers worldwide, including 190 in Australia, making it an ideal VPN for streaming services.
In addition to standard VPN servers, it offers specialty servers that cater to specific needs, such as double VPN.
Those help you secure your connection even more and are useful on geo-blocked platforms that try to block VPNs.
It also ensures your privacy and security while streaming with its strict no-logs policy, which means it does not keep records of your online activity.
Moreover, with NordVPN, you can connect up to 6 devices simultaneously. Its user-friendly apps and quick server connections make it a convenient choice.
More of what NordVPN offers:
Automatic Kill Switch
DNS leak protection
Double VPN for extra security
P2P file-sharing support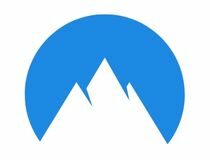 NordVPN
Connect to an Australian server for unlimited access to Stan TV!
Wrap Up
The geo-restrictions that block your access to Stan TV can be frustrating, but fortunately, there is a reliable and effective way to bypass them.
By following these tips, you can successfully overcome the issue of Stan TV being unavailable in your region and enjoy the content without any hassle.
However, choosing a reputable VPN provider that offers fast speeds, strong encryption, and other essential features is important to ensure a secure and reliable streaming experience.