Stan TV offers a vast collection of popular TV shows like Poker Face, Billions, and Yellowstone, as well as sports, movies, and documentaries making it a preferred streaming service for many viewers.
However, when attempting to access Stan TV from Ireland, you will encounter an error message which reads:
Sorry, we couldn't log you in.
Stan is not available in your region. If you are inside Australia but are using a VPN, please turn your VPN off and try again.
But don't worry, there are ways to unblock Stan TV and enjoy all of its content from Ireland.
Why do you need a VPN to watch Stan in Ireland?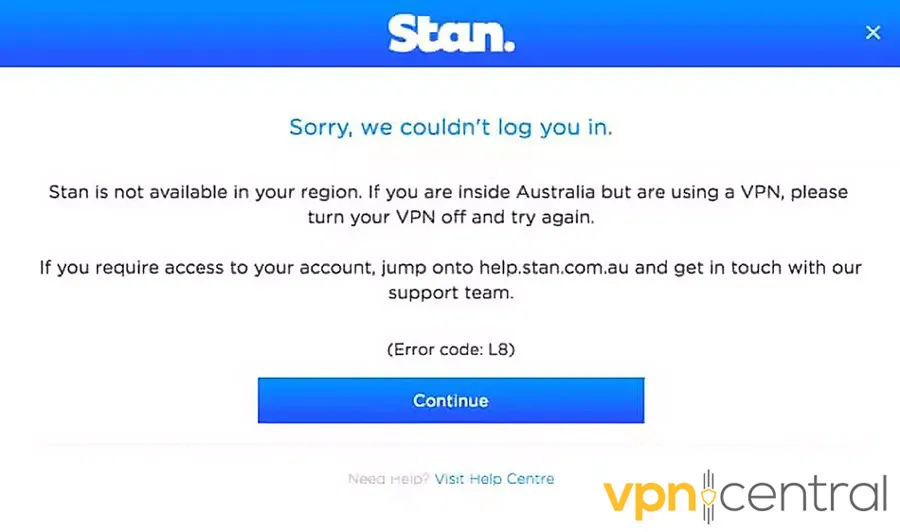 You need a VPN to watch Stan in Ireland because it changes your location, thereby bypassing the geo-restriction that prevents access to the service from outside Australia.
When you try to access Stan from Ireland, your IP address will reveal your physical location, and you will be automatically blocked from the service because of your location.
However, a good VPN service will allow you to access Stan from Ireland by masking your real IP address and routing your internet traffic through a server located in Australia.
How to watch Stan in Ireland?
To access Stan TV in Ireland, you can connect to a VPN server located in Australia using a reliable VPN service like ExpressVPN.
This VPN provider offers fast connection speeds, strong security features, and a user-friendly interface that makes it easy to connect to a server and start watching Stan in no time.
Here's how to use it to watch Stan TV from Ireland:
Subscribe to an ExpressVPN plan and download the software.

Install the dedicated app on your device and login.

Open the server list and pick a server located in Australia.

Once connected, visit the Stan website and login into your account or sign up if you don't have an account

Start streaming your favorite TV shows and movies on Stan from Ireland.
ExpressVPN has lightning-fast connection speeds thanks to its vast network of servers located in 90+ countries, including Australian servers in Sydney, Melbourne, Adelaide, Brisbane, and Perth.
Additionally, all of its servers are upgraded to reach 10Gps. This means you can stream Stan content in HD or even 4K resolution without buffering.
Another great feature of ExpressVPN is its MediaStreamer DNS service. This service enables you to stream content on devices that don't support VPN apps, such as game consoles and smart TVs.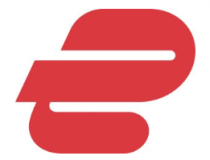 ExpressVPN
Get unlimited access to Stan TV using this reliable VPN for streaming!
Wrap Up
Using a good VPN is the most effective way to bypass the geo-restrictions and access Stan TV from Ireland.
With the help of a quality VPN service, you can connect to a server in Australia and mask your real IP address, making it appear as though you're accessing the service from within the country.
So, whether you're a fan of Australian TV shows or just looking for a way to access geo-restricted content, using a reliable and secure VPN is the way to go.