Google Chromecast is a cheap streaming device that you can plug into your Smart TV to gain easy access to a wide range of online services, including Netflix, Hulu, YouTube, and Google Play.
If you're interested in using a VPN for Netflix to unlock movie catalogs that are normally unavailable to your region, you should know that you can do this even with Chromecast.
However, because Chromecast doesn't have native VPN support, you have to jump through some hoops to get it up and running so that you can watch Netflix US, UK, and others on your Smart TV.
We're showing you 5 solutions to set up a Chromecast VPN for Netflix, together with the 3 best VPNs for this job.
Make sure you read this article completely because you're about to discover the most powerful and secure options, so you'll be able to unblock streaming services fully anonymously.
Can I use a VPN on Chromecast?
It is possible to install a VPN for your Chromecast device and watch your favorite movies and shows on Netflix.
Connecting your VPN offers multiple benefits to increase your privacy, but also helps you avoid regional restrictions for unblocked content on Netflix regardless of your location.
Hence, you can simply connect to server locations in any country and grant access to all Netflix content on your Chromecast device.
How to cast Netflix with a Chromecast VPN?
1. Download the native VPN app for Android TVs
Perhaps the easiest method on the list, here's how to use a VPN on Chromecast:
Download and install the VPN on your Android TV.
Connect to a VPN server.
Start watching Netflix.
Since Android TV has native support for Google Play apps, you should be able to download, install, and use a VPN with a native Android app.
The biggest advantage is that you can easily switch VPN servers whenever you want to access a Netflix catalog from another region.
However, it's not a foolproof solution because the TV may restrict APIs.
Try downloading the VPN native client from the Play Store or obtaining the APK directly from the developer's website before opting for the next solutions on this list.
2. Install the VPN on your router
Get a VPN router that supports ExpressVPN.
Download the VPN and its OpenVPN manual configuration files.
Choose an OpenVPN configuration for the Netflix region you're interested in.
Install the OpenVPN manual config on the router.
Set up a Wi-Fi network and connect Chromecast to it.
Start watching Netflix on your TV.
This is the most challenging and probably expensive solution when it comes to setting up a Chromecast VPN for Netflix since you need to pay for both a VPN premium subscription plan and a new router.
But first, check if your current router supports OpenVPN and VPN client mode. Or if it supports installing custom firmware like DD-WRT, Tomato, or OpenWRT since they're the best router tools for PC.
All your household devices will be connected to the VPN, which means that all will receive online protection. The downside is that the Internet connection will be slower if too many devices are connected at once.
Plus, it takes extra steps to make changes to the VPN. To turn it off, you have to remove the OpenVPN profile from the router and add it later when you want to switch it back on.
To change VPN servers and regions, you have to add a new OpenVPN profile for every region.
3. Cast your web browser to stream Netflix on TV
Download the VPN's web browser extension.
Connect to a VPN server.
Sign in to Netflix.
Use Chromecast in your web browser.
Start watching Netflix on your TV.
This solution is also convenient for setting up a Chromecast VPN for Netflix. You can quickly change VPN servers in your web browser if you want to access a different Netflix catalog.
4. Cast your Android or iOS device for Netflix streaming on TV
Connect your mobile device to the same Wi-Fi network as the Chromecast device.
Open Google Home, set up a new device for Chromecast, and follow the instructions.
Download the VPN for Android or iOS.
Connect to a VPN server.
Launch the Netflix app on your mobile.
Start watching Netflix on your TV.
If you ever want to switch Netflix libraries, you just have to connect to a different VPN server on your Android or iOS. In fact, all operations must be performed on your smartphone or tablet to watch something else with the Chromecast VPN for Netflix.
You can also check out the best screen mirroring tools for Windows 10 PC.
5. Create and share your VPN connection with Chromecast
Download the VPN and install it on your PC.
Create and start a virtual router.
Enable Mobile hotspot on your Windows OS, or use Wi-Fi hotspot tools on older Windows. In order to perform the first process, open Windows Settings by pressing simultaneously on the Windows and I keys.
Navigate to Network & Internet.
From the left window pane, click on Mobile hotspot, then make sure that the button located under the Share my Internet connection with other devices section is set on On.
Connect to a VPN server.
Connect Chromecast to the VPN Wi-Fi network.
Start watching Netflix on your TV.
Setting up a virtual router to share your VPN connection is more elaborate than the previous solutions.
It requires a bit of tinkering with the operating system settings, especially since you have to create and start the virtual router using CMD.
Nevertheless, it should work on any computer that supports hosted networks.
If you receive a Mobile hotspot error on Windows 10, make sure to check our quick-fix guide. You can also fix hosted network errors in easy steps.
What are the best Chromecast VPNs for Netflix?
Now that you know how to watch Netflix on Chromecast through a VPN, here are the best services for the job:
1. ExpressVPN – Widest server locations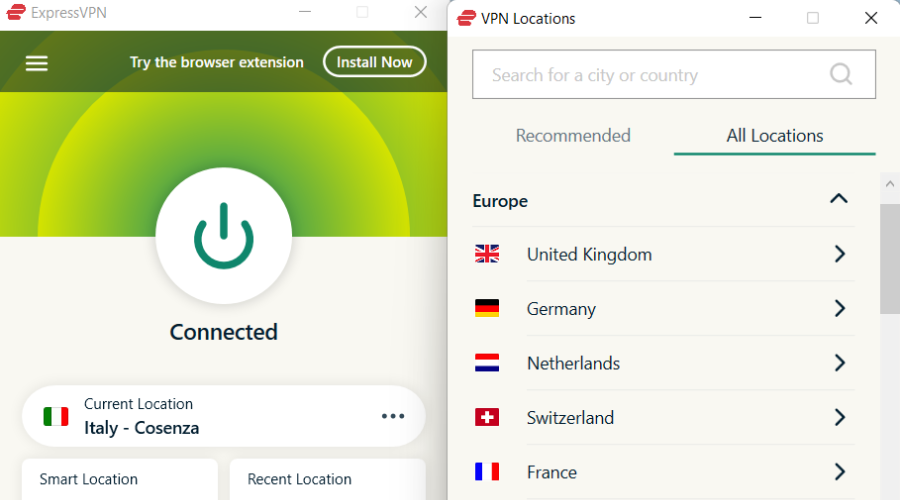 A top performant VPN that can be used on your Chromecast device is certainly ExpressVPN due to its numerous server locations and high-speed connections.
This VPN service is offering all the tools for the greatest speed connection with TrustedServer technology, and open access to restricted web content.
You can also set up ExpressVPN on your router and PC to connect to many regions that have tailored Netflix content you can't access from your location.
In addition, you can assure privacy and open browsing at a high speed due to its private DNS for each server location.
This software has a large number of servers worldwide, so you don't have to be concerned about geo-restrictions and watch Netflix content from all over the globe.
More about CyberGhost VPN:
Latest encryption tools
Network kill switch
Split tunneling feature
Censorship blocking tools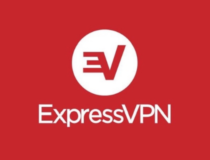 ExpressVPN
Avoid all the region limitations on Netflix and the entire web using this popular VPN tool!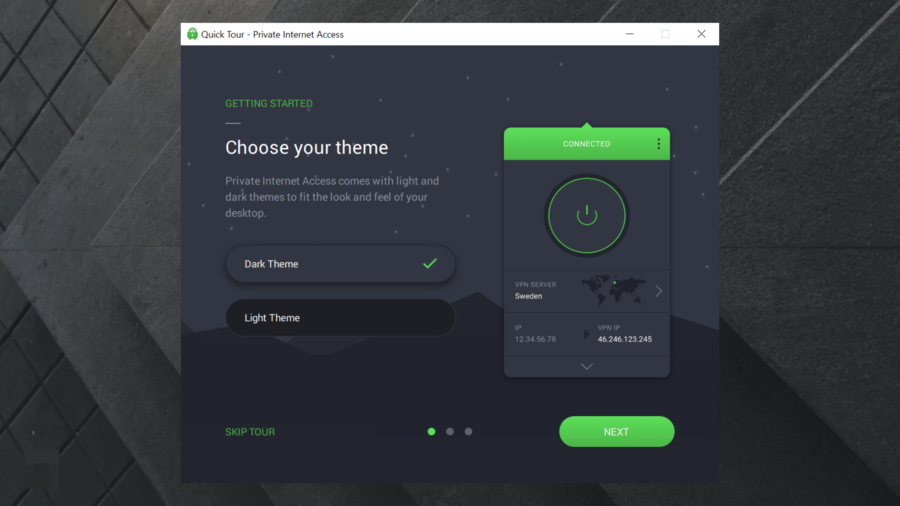 Designed by Kape Technologies, Private Internet Access (PIA) is one of the best Chromecast VPN solutions for Netflix.
It has native VPN apps for Android and iOS, OpenVPN manual configuration files, and supports all popular web browsers.
Using PIA, you can unblock Netflix US, circumvent geoblocking, defeat online censorship, and provide anti-hacker protection to your household devices. It's also one of the best VPNs for Windows 7.
Furthermore, you can temporarily disable VPN encryption to speed up your connection. It has exclusive DNS servers, port forwarding, and split tunneling.
Plus, PIA is one of the few virtual private network services with 24/7 live chat support.
More about PIA:
+3,300 VPN servers in 48 countries
10 simultaneous connections
No logs
30-day money-back guarantee (no free trial)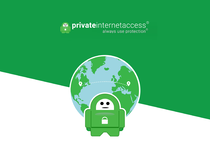 Private Internet Access
Private Internet Access works great with Chromecast, so feel free to give it a try.
3. NordVPN – Unblocks regional limitations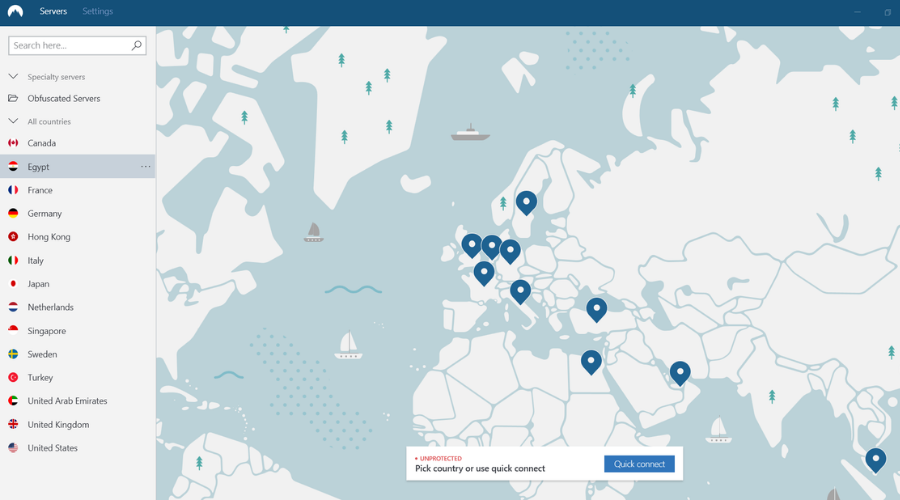 NordVPN is another excellent choice when it comes to configuring a Chromecast VPN for Netflix streaming on Smart TVs.
You can install it on Android and iOS using its native VPN apps, as well as on web browsers through VPN add-ons.
Created by Tefincom & Co., NordVPN gives you the possibility to install OpenVPN on your router so that everyone in your home can watch Netflix on their own devices, not just Chromecast.
The tool supports custom DNS servers, obfuscation mode, an ad and malware blocker named CyberSec, and an emergency kill switch.
You can use it to unblock Netflix US, UK, Canada, Germany, France, Japan, and many others, so do not hesitate to try it right now.
More about NordVPN:
+5,100 VPN servers in 59 countries
6 simultaneous connections
No logs
30-day money-back guarantee (no free trial)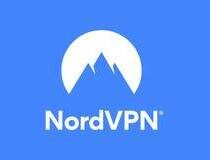 NordVPN
Unlock the best Netflix catalogs for unlimited streaming on your Chromecast, thanks to this reliable VPN.
4. CyberGhost – Advanced VPN protocols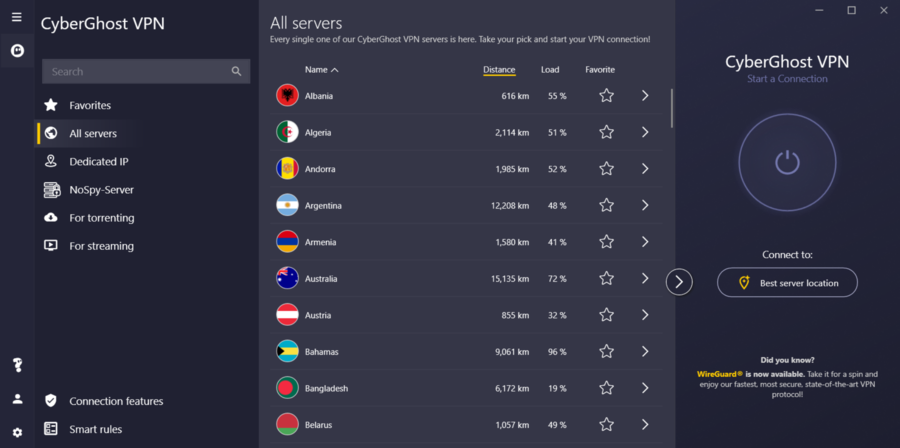 An alternative solution to setting up a Netflix VPN for Chromecast is CyberGhost.
It's also owned by Kape Technologies, and you can use it to unblock all the best Netflix catalogs, including Netflix UK, US, Canada, Australia, Germany, and France.
CyberGhost VPN also comes with native VPN clients for iPhone, iPad, and Android devices.
You can install its browser extension on all major web browsers, including Chrome, Firefox, and Opera. It's the only free VPN for Netflix on this list.
Moreover, you can install the CyberGhost VPN manual configuration files for OpenVPN on your router to share the VPN connection with all nearby devices.
In addition, keep in mind that it has private DNS servers and DNS leak protection, split tunneling, and a kill switch.
More about CyberGhost VPN:
+6,500 VPN servers in 89 countries
7 simultaneous connections
No logs
Up to 45-day money-back guarantee (1-day free trial)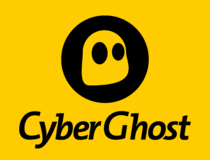 CyberGhost
Install this VPN for Chromecast to safely watch all Netflix catalogs without buffering.
What to do if Netflix Chromecast is not working with VPN?
There are multiple causes that generate this issue with the Netflix streaming service and the answers are as follows
Mainly, the most probable resolution is to change the network connection on the device you're casting from. That's because the Chromecast device has to be on the same network as your PC.
In conclusion, the 5 solutions above should help you set up a Chromecast VPN connection for Netflix.
No matter what you choose, you need a trustworthy VPN that can not only unblock other Netflix libraries but also protect your online security.
If you encounter some other related questions, feel free to use the comment section listed below.