Ever wondered what the dark web is or what dark web sites it hosts? Well, the word 'dark' may not be too dark after all, unless you decide to make it so.
First of all, we have the deep web, which is the part of the internet that is not indexed by search engines like Google. This is because Google is either not interested in such content, or because they are barred from exploring.
Deep websites form a percentage of the internet that is bigger than the accessible internet or the 'Clearnet.'
Now, the dark net, otherwise known as the dark web, black web, or black net is a part of the deep web that is not directly accessible.
To access the Dark Web, you need to use The Onion Router, or simply TOR. TOR can only be navigated using the Tor browser which you can download for free.
Though the dark net is known for illegal stuff, there are many Dark Web Websites that are not illegal and are worth checking out.
Here, VPNCentral gives you a list of some of the best Tor websites. However, before that, let's look at one more issue.
Why use Tor?
The Tor network is majorly meant to give users anonymity. When using Tor, no one can know who the other person is.
Further, users are free from the surveillance of government agencies and other third parties. However, Tor only excels in anonymity, but not in privacy. A good example is when you use Tor to torrent, your real IP can still get exposed.
It is therefore important to combine Tor with a stable Tor VPN like PIA and get total privacy, anonymity, and security.
Dark Web Sites you shouldn't miss
Here is a list of a number of .onion websites that you may need to check out.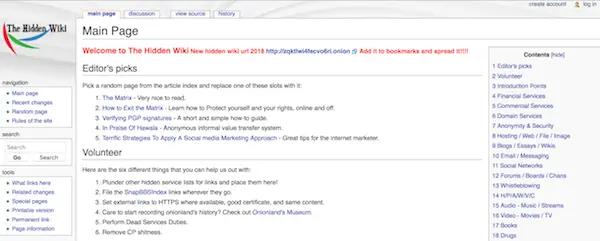 The Hidden Wiki is always a superb starting point for new Tor users. It is a community-edited Wiki that contains links to some of the most popular and interesting Dark Web sites.
The links there are frequently updated, and you can find some quite resourceful Tor websites. However, you should also be keen as some of the links can lead to scams or illegal sites.
.Onion URL: http://zqktlwi4fecvo6ri.onion/
#2 Blockchain wallet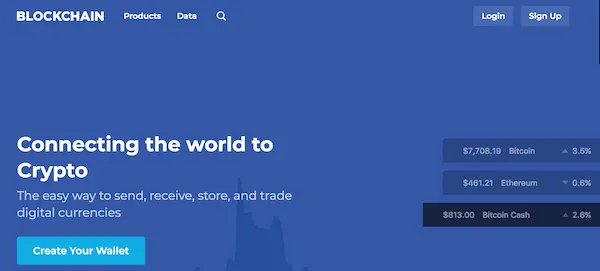 If you own Bitcoin, then this is a deep website for you. Having been around for 6 years, Block Chain wallet is one of the oldest wallets. In 2013, it was rated as the most visited Bitcoin website, and it's still one of the most popular.
This dark net site is more than just a Bitcoin wallet, and it's actually some sort of a hub that lets you keep track of Bitcoin. You can see the latest blocks mined, recent blockchain transactions, and even the Bitcoin price in real-time.
.Onion URL: https://Blockchainbdgpzk.onion
#3 ProPublica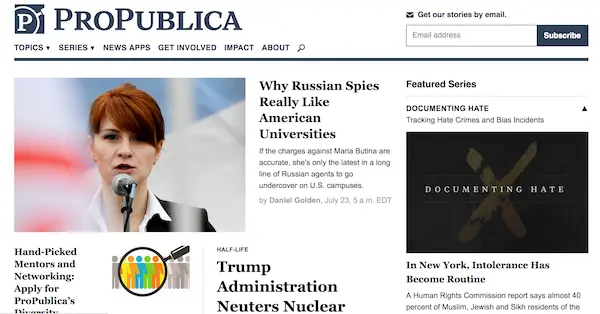 ProPublica was the first major news outlet to launch a dark web version. This was way back in 2016, and if you are interested in investigative journalism, then you can check out their podcast explaining their move in joining the dark web.
ProPublica isn't a profit organization, and its source of funding is the deep wallet of the Sandler Foundation and various other similar organizations.
The organization's main task is to "expose abuses of power and betrayals of the public trust by government, business, and other institutions, using the moral force of investigative journalism."
.Onion URL: https://www.propub3r6espa33w.onion/
#4 TorShops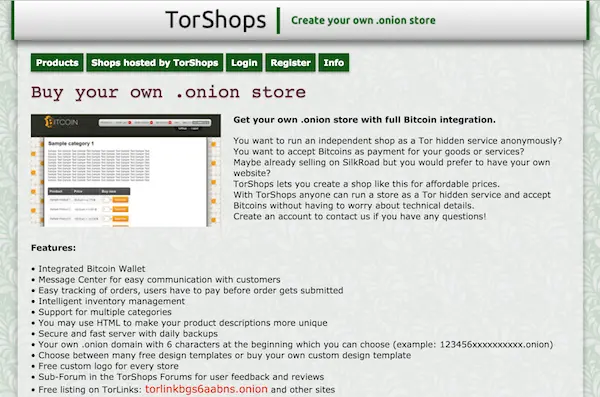 If you are looking to set up your own deep web shop, then you need to visit TorShops. This deep website makes it super easy to set up your own shop on the dark net, regardless of whatever you want to sell.
It doesn't have to be an illegal shop, as you can still sell homemade jewelry through the deep web and make some good cash. Your .onion website will come with an integrated Bitcoin wallet to make it easy for both you and your buyers.
.Onion URL: http://ww.shopsat2dotfotbs.onion/
#5 .Onion Facebook version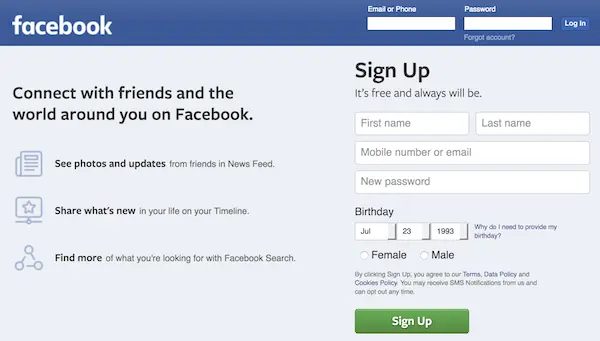 One of the advantages of using Tor is that it's able to overcome censorships that have been put in place by strict governments like China, and even institutions and companies.
To help restricted users access the service, Facebook has a .onion address that lets you access its services without being censored.
NOTE: even the Tor version of Facebook still invades privacy, and therefore we advise that you use a VPN.
.Onion URL: https://www.facebookcorewwwi.onion/
#6 Dream Market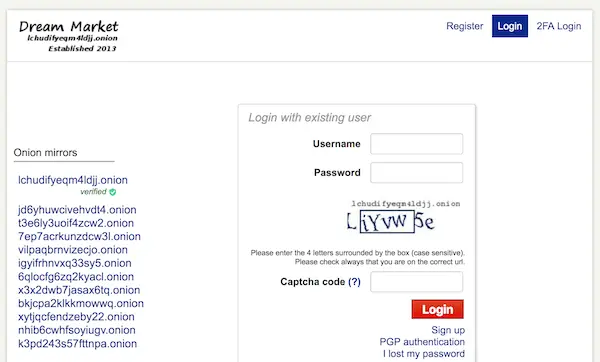 Dream Market is one of the best dark net marketplaces at the moment, especially after the shutdown of Alphabay. This Dark Web site has been around since 2013 but has only picked up momentum recently.
Dream Market operates similarly to the aforementioned Alphabay, and uses escrow to secure transactions.
.Onion URL: http://lchudifyeqm4ldjj.onion/?ai=1675
#7 OpenLeaf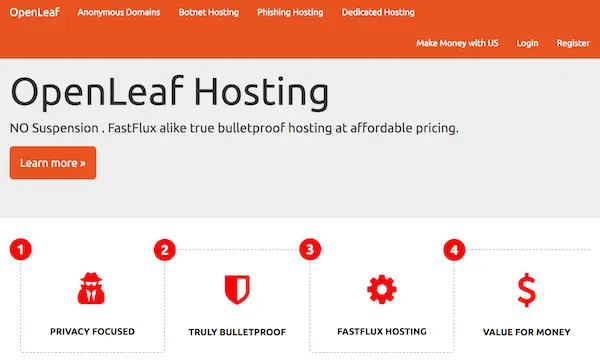 If you are looking for a place to host your onion site anonymously, then OpenLeaf is one of the best .onion websites that you may need to have a look at.
The website allows you to host with full privacy and protection. Bitcoin is accepted, and you won't have to worry about the shutdown.
.Onion URL: https://openleaf.net.ru/
Conclusion
It's important to take care of your privacy and security before visiting any Tor websites, as you may end up getting exposed while thinking you are safe.
Here at VPNCentral, we recommend that you first sign up with a VPN. You can then download the Tor browser and open up the hidden internet anonymously, privately, and securely.
---