Game lags can change an intriguing gaming session to a frustrating one. Escape from Tarkov is not an exception when discussing high ping and online games.
If you love this game and sometimes or often have difficulty with game progress and agility, we have uncovered some viable approaches to escape from Tarkov high ping fix 2022.
Irrespective of your region, you may still witness a connection lag. Good news, we uncover the causes and solutions and just about anything you need to know about lagging online games.
Why is Escape from Tarkov Lagging?
The main reason for the Escape of Tarkov lagging will be high ping.
High ping can be frustrating to the online game experience. We let you know a few causes of this issue and subsequently, how you can go about solving it for a smooth gaming experience.
➡️ Poor network connection – Poor router or modem service can be a reason for game lagging
➡️ Running excess applications simultaneously – Applications running underground may be taking a large chunk of operation memory
➡️ Malware or Miners – Malware and Miners take a considerable amount of connectivity which could be better used
How to fix Escape from Tarkov high ping on PC
1. Restart modem or router
It helps to check your router or modem as an approach to fixing the Escape of Tarkov high ping issue.
This approach works right for fixing high ping in many other games and has seen online gamers getting back on track and fast after a reboot.
Once you have successfully done this, proceed to go launch the Escape from Tarkov game to see it the issue is resolved.
2. Use a VPN
Virtual Private Network (VPN) services are proven to help fix game lags as well.
Finding an Escape from Tarkov high ping fix in 2022 becomes easy for players who tap into the innovation of VPNs which help to have smooth and lag-free surfing, streaming, or online gaming.
VPNs, especially paid, have impressive technology that aids speedy connection. Among features that aid this is their no-logs policy.
To use a VPN for Escape from Tarkov you need to subscribe to a client first. We recommend ExpressVPN for its remarkably strong, fast, and lag-free servers. See how to use ExpressVPN for Escape from Tarkov:
Get an ExpressVPN subscription plan and download the app to your device.
Input credentials.
Connect to a server.
Launch Escape from Tarkov and enjoy fast-paced gaming.
Using a VPN can help with ping and latency in games, especially with demanding ones like Escape from Tarkov.
We recommend connecting to a VPN location that's close to your actual location for the best performance.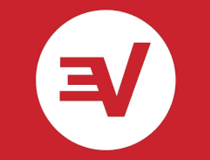 ExpressVPN
Fix high ping in Escape from Tarkov by speeding up your connection with ExpressVPN!
3. Close background apps
Time needed: 2 minutes.
Closing background apps is another quick way to escape from the Tarkov high ping fix.
The game requires a considerable amount of memory to operate o devices and may not operate smoothly if you have multiple applications open and active.
This becomes tougher and more frustrating if your device has lesser processing power.
Open Task Manager
Go to Apps
Select the apps you don't currently need

Click on the End task button
By closing a few or all other running apps except Escape from Tarkov, you will be saving up more memory to run the game smoothly without lag.
Closing background apps can also help in case you have packet loss problems in Escape from Tarkov.
4. Change DNS servers
You can also fix Escape from Tarkov high ping by changing your DNS servers to explore other servers for better connection. To do this:
Go to Control Panel.
Select Network and Internet.
Open the Network and Sharing Center.
Click on your network and select Change Adapter Settings.
Right-click your choice of network connection you wish to change the DNS server
Select Properties.
Select Internet Protocol Version 4 and Click Properties.
Tick Use the following DNS server addresses and input your newly preferred DNS address
5. Scan out Malware or Miners
Malware and miners can reduce system operation speed as they tend to take a percentage of the connection between computers and other servers.
Interestingly VPNs will help you avoid malicious malware and keep your device safe. Reputable VPNs like the ones we recommend offer web filtering and block phishing attempts and other malicious attacks.
Open the Virus and Threat protection panel.
Click on Scan options.
Select Full Scan from the list.
Click on the Scan now button.
It is best to perform a deep scan to see if it helps to fix the high-ping issue with Escape from Tarkov.
6. Use a Dedicated IP
A dedicated IP address means you are the sole user of the connection. This approach to fix Escape from Tarkov high ping works almost like magic but is a common solution among reliable VPNs.
With this, you will witness less ping since you are the only one on the IP address.
Unlike free VPNs that pair you and multiple other users together on a single IP address, a static IP service of VPN with static IP will ensure you are the only one using said IP thereby increasing vulnerability and detectability.
7. Restart PC
Restarting your PC gives it a chance to cool off and reconfigure. It removes bugs that accumulate over time and can help fix ping in Escape from Tarkov.
This alternative may come as the last resort, especially when the game's support team is unavailable to answer you yet.
Try to restart your PC and launch the game application again.
How do I improve the Escape from Tarkov connection?
Having a good Internet connection is essential for a good session in any online game.
Escape from Tarkov is no exception. Make sure your router works well and consider connecting via an Ethernet cable if you have the possibility.
Using a VPN or dedicated IP is one of the best things you can do for connection speed in Escape from Tarkov, especially VPNs.
That's it. We hope this guide helped you overcome this problem and get to playing without any hiccups along the way.
Using a VPN for Escape from Tarkov high ping proved to offer a reliable fix for connectivity issues like this one and can also help with Escape from Tarkov backend errror.
How did the high-ping fix go? You can let us know your thoughts in the comments section.