This game has been a hit since its beta release in 2017. Unfortunately, its geo-restrictions have left players quite frustrated.
But it's nothing a robust VPN or proxy can't fix!
Below, you'll find detailed instructions on how to go around the server region lock and access the different game editions.
How to bypass Escape from Tarkov region lock?
The game has two types of geo-restrictions in place: server region lock and different regional versions.
The former only pertains to Asia. Players there can't access US and EU servers without a VPN.
On the other hand, the game edition depends on the region you're in when pre-ordering or purchasing:
The three options are:
CIS (Ex-USSR states)
EU (Europe)
Other (US, ET, AUS, etc.)
EU edition is unique as it allows you to access it from anywhere in the world.
But all the others are playable only if you're launching from the place of purchase. So, if you bought the game in the US, you can only play it in the US.
Any other location will lead to the Error: 208 message.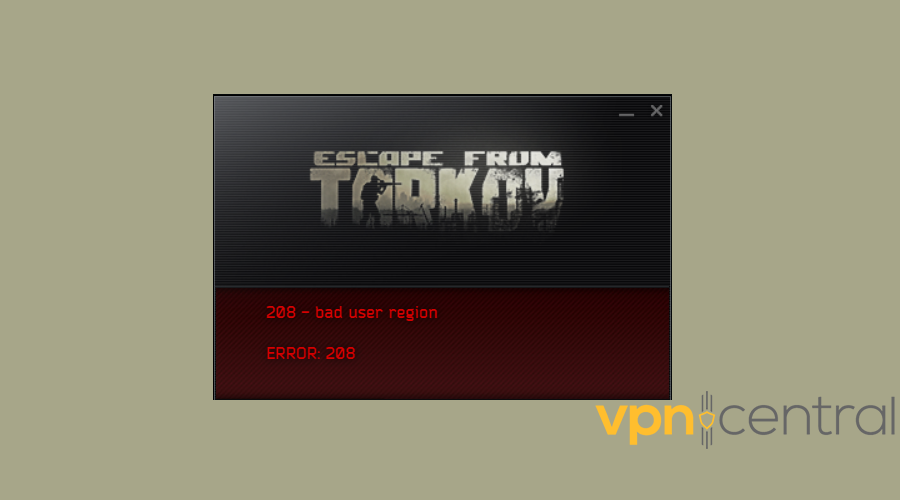 However, you can always change to the EU version if you go to the pre-order page. The upgrade button is right under the package.
Or better yet, you could use a VPN or proxy.
Let's see how!
1. Use a VPN
VPNs let you change virtual locations to circumvent geo-blocking. We use ExpressVPN because it has excellent server distribution in 94 countries. On top of that, it could help you get better speeds and minimize ping.
Here's how to bypass the Escape from Tarkov region lock with it:
1. Subscribe to ExpressVPN and download the app.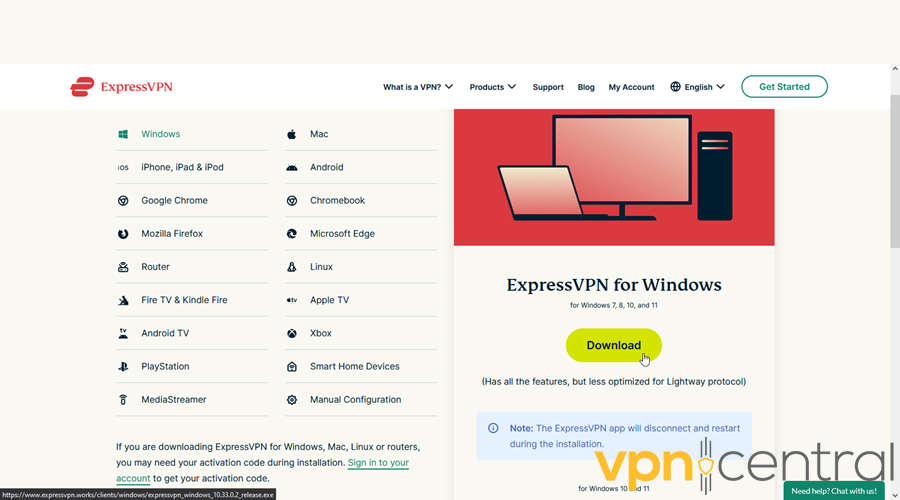 2. Follow the instructions to install the software.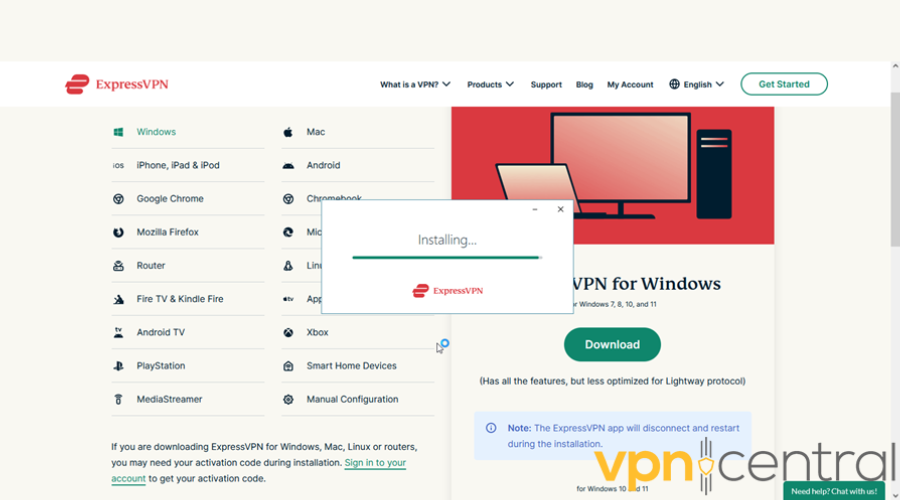 3. Open it and pick an appropriate server.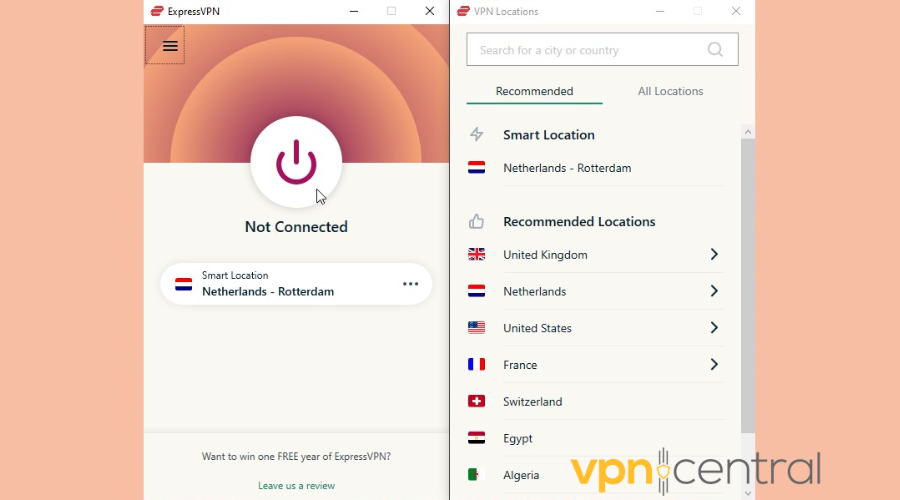 4. Click the big power button once you've made your choice. Then, you'll be notified that you're connected.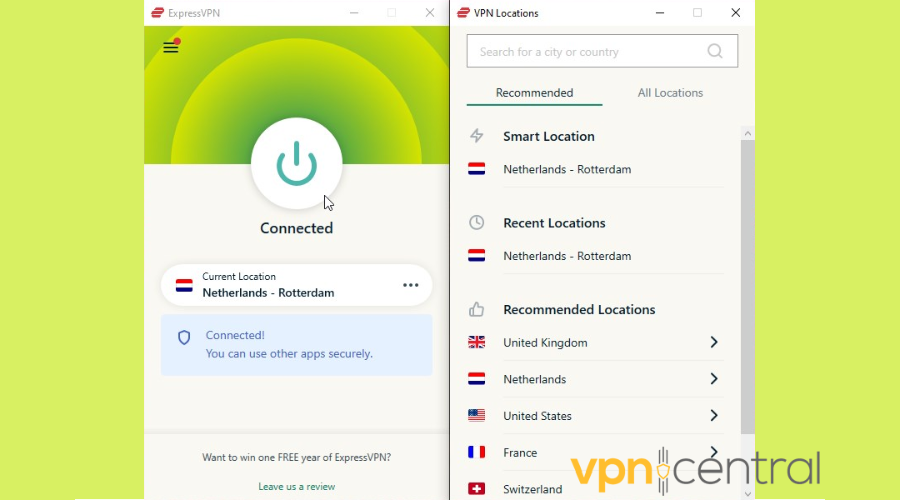 5. Finally, login and launch the game.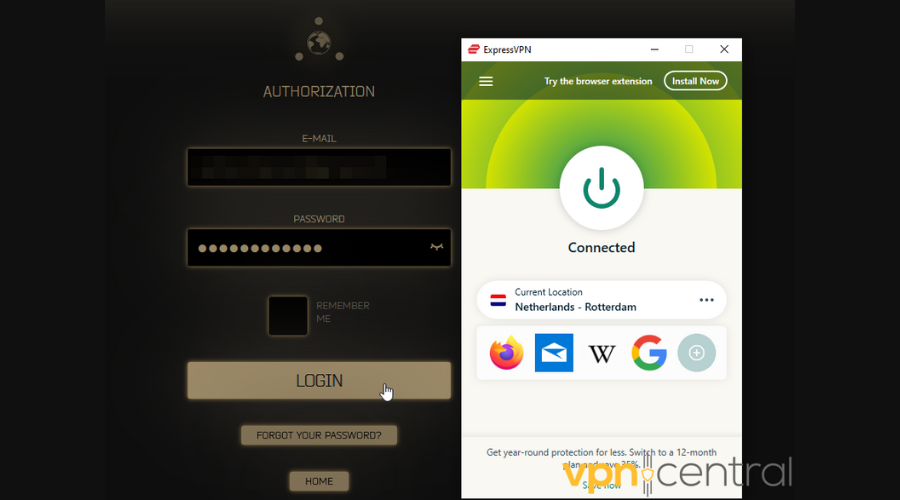 Unsure which server to pick?
If you're experiencing region locks, your best bet is to connect to the closest location outside Asia. That will recover access to US and EU game servers, and your latency won't go through the roof.
But if you're trying to run Escape from Tarkov from another place, simply switch to a suitable server. So, if you want to launch the CIS version from Europe, you can choose a Russian location, for example.
Luckily, there are no repercussions for using a VPN on the game's website. That's why you don't need to create a separate account like you would for a Steam title.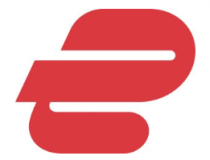 ExpressVPN
Region locks will be a thing of the past with this premium VPN provider.
2. Use a proxy
Proxies are an alternative to VPNs for accessing geo-restricted content. Keep in mind that they only work on a single website — not your entire traffic.
Still, if you only plan on using one for Escape of Tarkov, it'll obscure your IP address but won't offer you any protection or encryption.
However, free proxies don't have the same success rate as VPNs.
They are prone to IP and DNS leaks. That will immediately alert the game that you're spoofing your location.
Another thing to look out for is overburdened servers. Free proxy services usually don't have enough resources for all users.
On the bright side, you might get better speeds with a proxy since it doesn't have to encrypt data packets.
Why is Escape from Tarkov region locked?
Cheaters are one of the most rampant problems in the online gaming world and the primary reason for the geo-restrictions.
Fortnite, CS: GO, Apex Legends, PUBG, and Overwatch still have trouble hunting down hacks.
According to the community, most of the cheaters in Escape from Tarkov were from China. The game is extremely popular there, even though it's not officially available due to the government's strict licensing requirements.
The region lock is supposed to keep the cheaters limited to Asian servers. Still, with a VPN, they can easily evade this obstacle — to the dismay of the other players.
Wrap up
So, now that you know how to bypass the Escape from Tarkov region lock, you can have fun in any game version you want.
A good VPN or proxy will let you play from anywhere, maintaining a smooth and lag-free experience.
And the security benefits are the cherry on top!