Millions of people around the world use Etsy to buy, sell and collect unique items. However, there are certain restrictions on the platform that require the use of a VPN to bypass.
Unfortunately, Etsy has devised different measures to discourage the use of VPNs by users, in order to prevent the violation of its policies.
But on the brighter side, there are methods to circumvent the system and enjoy the benefits of using a VPN on Etsy.
In this article, we'll explore all of them.
But first, let's clarify what's causing Etsy not to work with VPN.
Why is Etsy not working with your VPN?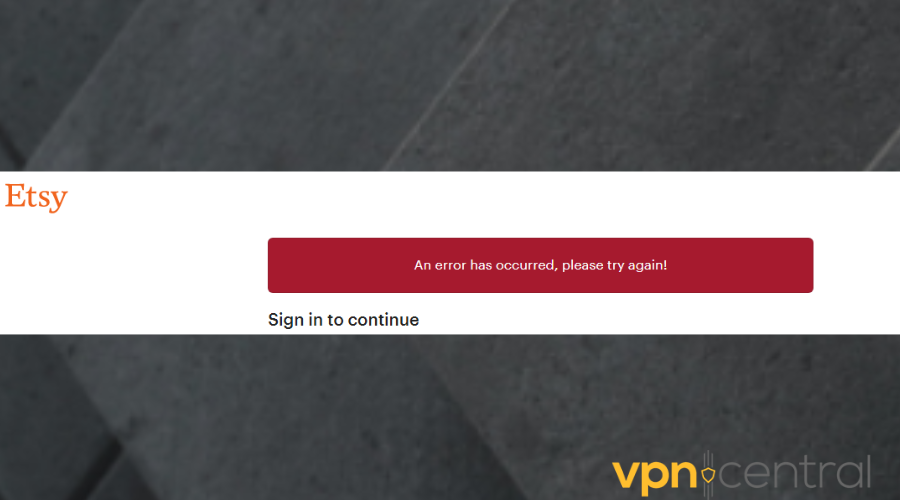 If you get this error when using VPN on Esty, it's probably because of:
IP Blacklisting: Etsy blacklisted many IP address ranges known for being used by VPNs
Browser cookies: Conflicting information in your cookies may interfere with your VPN
Server overload: your VPN may not be able to support all requests so it stops working
That said, it's easy to fix this issue, and we'll show you what you can do.
How to fix Etsy not working with VPN?
Etsy is available in 150 countries, which means people outside the enlisted countries will have to rely on the use of a VPN to access the platform.
But, as mentioned, if you use VPN you may get an HTTPS error code 429 on Esty.
To make it past this error and make sure Etsy doesn't detect your VPN, follow the easy steps below.
1. Use another server
Some VPN servers tend to get overcrowded. As a result, you may experience an error while using Etsy. To fix the issue, try switching to another server.
Here's how to do it on ExpressVPN using Windows 11:
Open the VPN client on your desktop or PC and log in.
Go to the list of available countries.
Pick a country and check the available location.
Connect to your preferred location and try using Etsy again.
An overcrowded server can create connection issues that can lead to certain errors while browsing on the Etsy website.
So if your VPN is connected but not working, it's definitely worth a shot. Many times simple solutions like this are truly effective.
2. Clear browser cookies
Another reason why your VPN isn't working with Etsy can be your browser info storing old information. Cookies and cached files keep track of your location, but don't update it every time you connect.
So if you previously used Etsy without VPN, it may still use the information coming from your actual IP, even though the VPN is connected. Clearing cookies and cache will fix it.
Even though this guide is for Google Chrome, some features may be similar to other browsers, especially Chromium-based ones.
To clear browser cookies on Google Chrome:
Type Chrome on your device taskbar search box. Click on it to open.
Click on the three vertical dots at the top right corner beside the profile icon.
Place your cursor over More tools.
Select Clear browsing data on the options that appear.
Choose All time for the Time range.
Check the boxes next to Cookies and other site data and Cached images and files.
Click Clear data.
Try using your VPN on Etsy again. It should work by now.
3. Switch to a better VPN for Etsy
If after trying the solutions above you keep getting an error when using VPN with Etsy, then you should change your VPN provider.
One reputable VPN that works well and will help you fix Etsy not working with VPN is Surfshark.
Here's how to use it:
Subscribe to Surfshark VPN and download the software.
Launch the app and log in with your credentials.
Chose your preferred server and connect.
Go back to Etsy and browse again. The error should disappear by now.
Etsy uses an advanced detection mechanism to fish out VPN users on the platform so if you are using a cheap or free VPN, there's a very high chance it won't work.
Surfshark VPN is highly recommended for Esty because it's super fast and is most notable for its ability to bypass geographical restrictions.
It also has several servers available in over 90 countries. This makes it a great option for fixing all VPN-related errors on Etsy.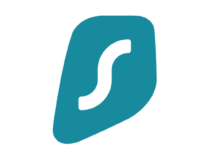 Surfshark
Use Surfshark for unrestricted access to Etsy and top-notch protection of sensitive data like payment details and location!
Wrap up
Apart from bypassing restrictions, it is important to use a VPN on Etsy to protect your online identity and stay secure.
However, it is also important to use a highly advanced VPN that can match the detection mechanism of Etsy in order to avoid errors that stem from VPN usage.
With the solutions provided in this guide, you will be able to fix Etsy not working with VPN and enjoy the platform with zero errors.