ExpressVPN is a highly popular VPN service known for its fast, secure, and reliable internet connection worldwide. However, there are times it won't work on Android.
When ExpressVPN fails to work on Android, users may encounter error messages such as: Can't connect to VPN, Connection failed, VPN server not found, Connection timed out, No internet connection, DNS error, and more.
This can be frustrating, but there are usually a few easy things you can do to fix the problem.
In this article, we will share with you why ExpressVPN won't work on Android and how to fix it.
Why is ExpressVPN not working on Android?
ExpressVPN has a simultaneous connection limit, hence, it won't work on Android if it is connected to other devices. In other words, you can access only five connections at a time on ExpressVPN.
This is one of the most common reasons why it won't work.
Here are other common reasons why ExpressVPN won't work on Android.
Other active VPN apps or extension extensions interfere with ExpressVPN
Bad connection
Compatibility issues can arise if your ExpressVPN App is outdated. Hence, check your phone's Play Store for updates.
Incorrect configuration settings. Incorrect VPN protocol, DNS servers, username, password, or activation code may cause ExpressVPN from working on your Android device. Verify your configuration settings for accuracy.
Corrupt VPN files cause errors and the easiest fix is to reinstall the app.
Other reasons are:
The server is down
Antivirus or firewall might be blocking the VPN extension.
How to fix ExpressVPN for Android
Reset network settings

To fix the ExpressVPN issue on your Android device, try resetting your network settings on your smartphone or tablet.
To get started, follow these steps:
1. Tap Settings.

2. Tap on System. 

3. Then click on Advanced.
4. Tap Reset options.

5. Reset network settings.

6. Tap RESET SETTINGS.


Reinstall ExpressVPN

ExpressVPN won't work on your Android device if you are using a corrupt software. However, reinstalling can help resolve this. 
Here is how to do it:
1. On your Android app list, locate the ExpressVPN app and long-press the icon.
2. Drag the app icon to the Uninstall or Remove option that will be shown at the top of your screen to complete the uninstallation.

3. Go to the Google Play Store to download another ExpressVPN.
4. Click on Install and wait for your installation to get completed.

5. Once it is done installing, log in to get started.

Check the Android system time

An incorrect system can cause ExpressVPN not to work on Android since it relies on the system time to authenticate the user and verify the VPN server certificates. Hence, make sure your device time is accurate. 
Here is how to confirm the accuracy of your phone time;
1. Visit the Settings app on your Android device.

2. Scroll down to System or System & Updates.
3. Tap on Date & Time.
4. Choose Automatic date & Time or Network provided time.

5. Then reconnect.

Try another VPN

If you have tried everything possible and ExpressVPN still won't work on your Android device, you should try other VPNs. You might want to consider NordVPN, which is a reputable VPN service. 
Here's a guide on how to set it up.
1. Subscribe to a NordVPN plan and download the software.

2. Install the NordVPN app on your phone.

3. Login with your credentials.
4. Select and connect to a server.

Once connected to the server, try browsing again.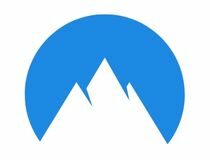 NordVPN
Try this Android-optimized VPN for flawless and secure connections on your devices!
Conclusion
When you understand the reasons why ExpressVPN won't work on your Android device, it becomes easy to fix the issue.
Following the steps listed above, you should be able to overcome this problem in no time.
---