Crossfire requires a strong internet connection, but this does not mean you will not come across error messages even when your connection works fine:
Crossfire cannot connect to the server
or, most commonly:
Crossfire network connection error, moving to the lobby
It is a common issue just as the frustrating crossfire network connection error moving to the lobby.
If this is your predicament, we have a few solutions for you that we believe will work.
In trying this, you will be able to solve connection issues on Crossfire and also discover better ways to strengthen your online connection.
Why am I Getting Network Connection Error Moving to Lobby in Crossfire?
Getting an error message of Crossfire network connection error while moving to the lobby can be a result of certain factors; some of which are self-caused, and others which are down frustrating and unfortunate.
Connection errors are the cause of why many fans of this game have reported being locked out abruptly when the game tension heightens, so make sure to check your Internet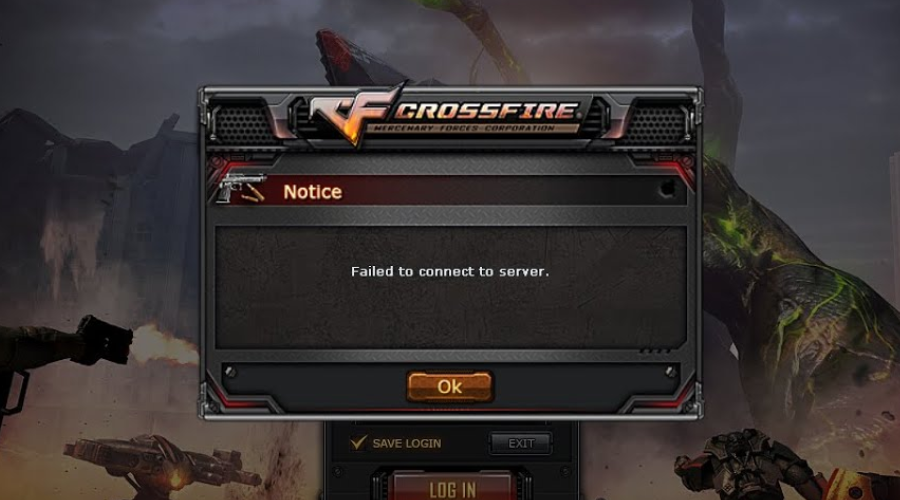 Crossfire servers are down: you are connected to a server that's down or under maintenance
Computer firewall block is another common cause of seeing a crossfire error 1033 on your screen
Let's look at some solutions to solve the crossfire that cannot connect to a server error.
How do I Fix Network Connection Error Moving to Lobby in Crossfire?
Fixing the issue of Crossfire not connecting to the server can take different forms. Let's take you through some:
1. Check Internet Connection
An important and first-step solution is to confirm your internet connection status.
A strong connection is recommended to play online games hitch-free, especially multiplayer games.
In this regard, however, a good connection will eliminate your doubts and have you looking into other possible causes so as to fix the issue.
2. Use a VPN
A Virtual Private Network (VPN) will help you overcome connection errors by tunneling your traffic through a faster server than those provided by your ISP.
We recommend using a reputable VPN for Crossfire service because those have good server coverage and are capable to offer you the best online privacy and security.
Get a VPN subscription plan. We use ExpressVPN because it's very fast and uses the latest developments in terms of encryption and VPN connection speed.
Download the dedicated app for your operating system and run the installer.
Log in with your credentials and click on the power button in the main UI to connect to a server.
A VPN can also help you fix ping and lag in Crossfire and protect you against DDoS attacks and other malicious attempts.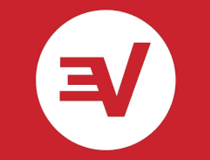 ExpressVPN
Get rid of the connection error by accessing ExpressVPN's fast servers!
3. Check your antivirus and firewall
Your firewall and anti-virus could be blocking Crossfire from functioning properly. It is a possible occurrence and deactivating the firewall is a viable way to go.
Then check if you still have problems with your Crossfire connection. Please note that without your antivirus/firewall you are exposed to cyber attackers. A better option is to add Crossfire as an exception:
Type Firewall in the taskbar and open the Windows Firewall panel.
Scroll down to Allow an app through the firewall.
Select Change Settings.
Find Crossfire in the list of apps.
Check the boxes next to it.
Click ok.
If you have problems with your current antivirus, we suggest you get an antivirus with gaming mode and booster. They're developed to keep your entire system secure without interfering with your gameplay.
4. Change gaming servers
Crossfire players online have hinted at being banned as one of the possible reasons for witnessing a connection error moving to the lobby.
Change your location in your Crossfire profile. Pair this solution with the VPN option we mentioned above for the best results.
Note that some users report having problems with switching their location. You may need to create a whole new account and start your journey afresh.
5. Restart Game
Restarting the application is among the solutions to solving connection errors.
Log off the game.
Turn it off. Check your processes to make sure it's completely off.
Restart the application.
Log in again with your credentials.
You should try to restart the game, login in all over, and restart a particular stage all with a good internet connection.
How to check if the Crossfire servers are down
The last, although the seemingly unpleasant solution to Crossfire network connection error moving into the lobby is to wait and confirm whether the server is down.
Check the Crossfire official website to see if any outages have been announced or reported recently.
Fanatics of this game have endlessly relayed their displeasure at frequent server breakdowns. You may be experiencing this as well and the best is to try again a few moments later.
Crossfire is a great game and addictive game. As much as it holds such control, network and server errors can be discouraging. In the loop of this all, however, a VPN keeps you safe and private.
Hackers often leverage errors and irregularities like these to infiltrate, track and steal important data from unsuspecting gamers.
We will love to know your experience and thoughts about this. The comments section is open!