Crossfire ping problem is the most annoying thing that could happen while playing the game. High ping decreases response time, which leads to the game being slow to respond to your commands.
This has made many gamers stop playing the game, resulting in a low level of players. However, game developers have been trying to solve the problem by adding new features to it.
Sometimes, the best thing a gamer can do to avoid lag is a super fast internet connection. We'll show you how to check your network, flush DNS, and even use a VPN to increase Internet speed.
📈 Why is my ping in Crossfire so high?
Ping is mostly caused by users' connection speed to the internet. This means that the slower the internet speed, the higher the ping.
So, getting a faster internet connection for a lower ping would be the best thing to do. High ping in Crossfire can also be caused by many things, which include:
🟢 Outdated or corrupted network drivers: sometimes, You might not update your device enough to play the game, and it might have a high ping.
🟢 Using WiFi: wireless connections may at times not be as stable as you want which can result in lag and ping issues
🟢 Background app: some apps run in the background that you might not even be aware of, using up space and resources for no reason
How can I see my FPS in Crossfire?
Since the game is quickly getting more popular, most gamers are now becoming more interested in knowing their frame rate per second(FPS), which shows how smoothly the game will run on your system.
To get the best gaming experience in Crossfire, you should know that your FPS needs to be high, as a high FPS makes the game more enjoyable and smoother.

A lower frame rate can make a game appear sluggish and choppy, whereas a higher frame rate is associated with a gaming experience that is smoother and more responsive.
To see your FPS in Crossfire, all you have to do is do the following:
Start the Crossfire game.
Press Alt+Z to activate the GeForce Experience tools overlay.
To access the settings panel, you can open it by clicking on the gear symbol.
To change the HUD layout, choose the appropriate option.
Select performance from the menu and the FPS option to activate the frame rate counter in Crossfire.
How do I fix high-ping problems in Crossfire?
1. Use Ethernet instead of WiFi
Slow internet connections mostly cause high ping, and it is well known that internet connection on WiFi sometimes lags.
Set up a wired connection. Open the game and check if the Crossfire ping problem is remediated, at least by a bit. Use our guide above to check the FPS rate before and after connecting via Ethernet.
However, if you cannot use Ethernet, you should ensure that your device is compatible with WiFi.
2. Connect to VPN
Using a VPN will help lower ping in Crossfire as it will make your internet speed faster. It will also protect you from Malware and hackers.
You will also get a virtual private address, concealing your actual IP addresses. This will make it hard for your internet service provider(ISP), government officials, or hackers to track you.
A good VPN for Crossfire, with thousands of servers in the US, and a total of over 35 000 servers worldwide is Private Internet Access.
It's proven to work great for online games. It encrypts traffic, secures data, and automatically finds the best and fastest server for your configuration.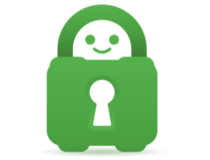 Private Internet Access
Use this reliable VPN to remove latency problems and bypass restrictions in CrossFire.
3. Update the game and your OS
Outdated gaming apps or OS can also cause Crossfire ping and other similar problems.
You should also ensure that you update both your device and the game. You can also set it to update automatically whenever a new update occurs.
Type check for updates on your Windows PC's search bar.
Select the first result and wait for Windows to verify if there are any new updates available.
Update your system or schedule an update.
Also, make sure to open the CrossFire settings panel and check your game's version. It should be the latest release, otherwise, you will experience errors and latency issues.
4. Check and remove malware from your device
One of the common mistakes that most gamers make is not checking for malware on their devices.
Most people are not aware that their device contains malware that consumes the resources of their CPU and GPU. Make sure to use a powerful antivirus with a high detection rate.
So, If you have a high ping in CrossFire, this is something that you should investigate as soon as possible. Launch your antivirus and run a full system scan.
5. Reset your DNS Configuration
You should also try to reset (flush) your DNS(domain name system) setting as it could have a marginal effect on the latency and bandwidth, which are both extremely crucial aspects of gaming.
Type cmd in the start search bar and press Enter.
Right-click on Command Prompt and select run as administrator.
Type ipconfg/flushdns in the command prompt and press enter
The Crossfire ping problem causes all sorts of problems in the game, but with the right troubleshooting steps, you will be able o remediate the problem.
We recommend using a reputable VPN to make sure you always have a steady connection. Keeping your entire system up to date is also essential.