ExpressVPN is one of the best and most popular VPN services available in the privacy software market today.
It comes with thousands of servers globally, excellent customer support, fast speeds, and the ability to unblock content sites like Netflix.
When ExpressVPN won't install on your computer, then it is hard to enjoy these otherwise amazing features, and led by frustration, you may think of installing a different VPN.
Occasionally, when you try to install or even activate your ExpressVPN software, you may get errors, or you can even get stuck on the activating screen.
Nevertheless, there are well-known workarounds that will get the client working on up to Windows 10 before you even think of abandoning it altogether.
This article looks at how to troubleshoot when ExpressVPN won't install either because you cannot activate it, or you can't install it due to an incomplete uninstall.
The same applies to those times when you're stuck on the activating screen, or get a .net error when installing the application.
Why is my ExpressVPN not installing
Many people report having problems with the ExpressVPN installer. Many of them are not directly related to the installer/app itself, but to problems with your OS configuration, or interfering apps:
System permissions: it's possible that ExpresVPN is blocked by your firewall
Interfering apps: security apps can also interfere, so make sure to check your antivirus and whitelist ExpressVPN if necessary
Simultaneous installations: if you are trying to install more than one app at a time, Express VPN will show you an error message
Underlying issues like these can result in ExpressVPN stuck on installing and various error messages that show up when you try to install the VPN client's app to your device. Most common errors include:
ExpressVPN error 0x80070005
ExpressVPN error 0x80080643
ExpressVPN error 0x80070652
We will take a closer look at all of these problems and give you easy-to-follow instructions to quickly solve them.
Quick Tip:
If you keep having ExpressVPN unable to install issues, try a different client. A good alternative that is just as secure, but has a larger server network is Private Internet Access.
This VPN service is packed with useful features like split tunneling, emergency killswitch, private DNS servers, dedicated support for manual installation on routers, and more.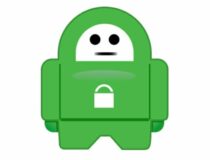 Private Internet Access
Get a PIA subscription to secure all your devices with unlimited VPN traffic!
What can I do if ExpressVPN won't install?
1. Uninstall and reinstall ExpressVPN
Right-click Start and select Programs and Features.

Find ExpressVPN from the list of programs and select Uninstall.
In the SetUp Wizard, click You'll get a notification after a successful uninstall.
Click Close to exit the wizard.
If the ExpressVPN is still listed as available after uninstalling it, right-click Start and select Run.

Type ncpa.cpl and press Enter to open the Network Connections window.
Under Network Connections, right-click on the WAN Miniport labeled ExpressVPN.
Select Delete.
Click Start and select Settings.
Click Network & Internet.
Select VPN. If you see ExpressVPN as available, delete it.
Once deleted, reinstall the app from the official site.
This Express VPN International Ltd. solution is ready to give you peace of mind when using public Wi-Fi or while playing games in the comfort of your home.
You can uninstall the app, then make sure you grab the official version and confirm the issue is gone for good.
At this point, the app should be installed and running well. If you have any more problems, check this guide on what to do if ExpressVPN is stuck on connecting.
2. Unable to install ExpressVPN due to incomplete uninstall
Right-click Start and select Run.
Type regedit and press Enter then give permissions by pressing yes or typing your password.
Under Registry Editor, go to Computer and double-click on HKEY_LOCAL_MACHINE.

Find ExpressVPN directly beneath Software (you can also go to SoftwareClassesExpressVPN).

Right-click on ExpressVPN and select Delete. After deleting, you won't see ExpressVPN under Wow6432Node.
When this happens, you'll get an error message in your installer log that says:
Error 1721: there is a problem with this Windows Installer Package. A program required for this install to complete could not be run. Contact your support personnel or package vendor.
Use the above steps to solve it. If it is still listed, do the following:
Right-click Start and select Run.

Type ncpa.cpl and press enter to open the Network Connections Window.
Right-click on WAN Miniport labeled ExpressVPN and select Delete.
3. If you're stuck on the Activation screen
On the taskbar, right-click on ExpressVPN and select Quit ExpressVPN.

Launch ExpressVPN again.
If you get stuck on the Activating, please wait… screen, do the following to resolve the issue, and install ExpressVPN over again.
4. You get a .Net error when installing ExpressVPN app
Click Start and select Control Panel.
Select Programs.

Click Turn Windows features on or off.

Find .Net Framework 3.5 and expand to view the associated components.

Check each box, including .NET framework 3.5 and click OK.
Restart your computer.
Ensure you uninstall existing versions of ExpressVPN then reboot to refresh the system cache.
Install ExpressVPN again.
Some users may get the error: Could not load file assembly sorttbls.nlp or one of its dependencies. The system cannot find the file specified.
This is caused by an issue with your .Net framework, as the file sorttbls.npl or its dependencies is missing or it is corrupted.
.Net Framework should be enabled on your machine, so complete the procedure described above.
This VPN client is overall very secure. In fact, ExpressVPN is very unlikely to get hacked and offers advanced security and Internet speed features.
If ExpressVPN won't install after trying these steps above, you can contact their support team with your specific issues.
Otherwise, do let us know in the comments section whether any of these helped you.