FuboTV has been around for seven years and continues to grow in popularity. It now features many top-flight US and international leagues, as well as other entertainment content like TV shows and movies.
The catch? It's officially limited to users in the United States, Canada, and Spain.
If you want to know how to watch fuboTV in Japan, we tested all the best solutions, so you don't have to.
Does fuboTV work in Japan?
FuboTV doesn't officially support Japan. If you log in via your regular Japanese internet connection and try to watch a stream, you'll get an error message saying it's not available in your location.
Because fuboTV only has broadcasting rights for North America and Spain, it actively tracks the location of users and blocks those outside of permitted countries.
It may use a combination of the following to do this:
IP address – Your unique geographic identifier as set by your ISP.
Location Service – Data sent by your mobile device to apps, based on your GPS location.
DNS – The internet server your device uses to process domain names, which is usually set by your ISP unless manually changed.
Cookies and Cache – Saved logs on your browser or device that tell fuboTV what your location was the last time you visited the platform.
Blacklisted Proxy or VPN servers – fuboTV actively targets the use of proxies and VPNs by blacklisting publicly known servers of weak providers.
How to watch fuboTV in Japan?
In order to successfully access fuboTV in Japan, you need to disguise your IP address and spoof your real location.
Here are the best ways to do that:
1. Use a top-tier VPN
VPN providers allow you to connect to an encrypted server in a different location, which reroutes all your internet traffic. Your ISP cannot monitor your activity.
Moreover, websites and apps will only see the server as your location. It's important to choose a top-tier provider to unblock fuboTV in Japan because you need servers in permitted countries and strong encryption.
We recommend ExpressVPN, which has 24 locations in the US, 4 in Canada, and 3 in Spain. This gives you lots of choices if a server is blocked or goes offline, which is unlikely thanks to its advanced leak prevention.
Here's how to set everything up:
Visit ExpressVPN's website and choose a subscription.
Download apps to all the devices you'll use to watch fuboTV.
Launch ExpressVPN and sign in with your credentials.
Use the three dots to browse server locations. We suggest the United States for the most stable experience. Connect to the default US location, which will be the fastest. However, if it doesn't work, you can use the arrow to choose from all 24 locations.
Once connected, browse to fubo.TV and click Start Free Trial to sign up.
After subscribing, download the fubo.TV app.
Whenever you launch the app, make sure you're connected to a US, Canadian, or Spanish server.  Otherwise, the service won't work even with a VPN.
2. Configure a private proxy
Much like a VPN, a proxy routes your traffic through a secondary location to spoof your IP address. You'll need to purchase a private proxy based in the US, Canada, or Spain. This will ensure it's not blacklisted and is fast enough for streaming.
You'll be given a proxy address/hostname and port to connect.
Here's how to set it up on different devices:
Windows
Go to Settings > Network & Internet and select Proxy from the left panel.
Under Manual proxy setup, enter the address and port.
macOS
Go to System Settings > Network and find your active network.
Click Advanced for a wired connection or Details for Wi-Fi, then view the Proxies tab.
Fill out the address and port fields.
Android
Go to Wi-Fi settings and long-press your active network.
Tap Modify network, and under Advanced, tap Proxy.
Choose Manual, then fill out the Hostname and Port.
iOS
Go to Settings > Wi-Fi and select your Network.
Under HTTP Proxy, tap Configure Proxy and then Manual Configuration.
Enter the address and port fields.
Proxies work well if you have a stable server, but VPNs allow you to easily switch between different locations if one stops working. VPNs also encrypt traffic, so you cannot be tracked.
How to stay undetected by fuboTV in Japan
FuboTV actively discourages the use of VPNs and proxies.
To stay hidden, remember to:
1. Disable location services
Location services on Android and iOS can reveal your real whereabouts via GPS. To prevent this, go to Settings and Location, then toggle location services off.
You can also swipe down to locate the fuboTV app and revoke its individual permissions.
2. Keep your cookies and cache clear
If you ever visit fubo.TV or open the app without an active VPN or proxy, it'll store data on your device and use it to remember your real location.
To prevent this:
Go to your browser settings, and under Privacy, you'll find Cookies and site data settings. Browse individual sites and delete all fubo.TV data.
If using mobile, you should also go to Settings and Apps, then locate fuboTV and clear app data and app cache.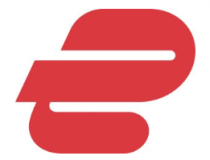 ExpressVPN
Unblock fuboTV and Japan and enjoy uninterrupted streaming with this high-performing VPN.
Wrap up
Now you know how to watch fuboTV in Japan. Just remember to always stay connected to your VPN or proxy when viewing streams to keep your location private.