FuboTV is a streaming service that boasts a range of US and international sports, as well as drama and entertainment content.
The drawback? It's only accessible to US, Canadian, and Spanish customers.
Naturally, overseas fans of top-flight leagues, like the NBA and MLB, use a VPN to get around FuboTV geo-blocking and watch in Japan, Europe, and anywhere else around the world.
However, if you experience FuboTV not working with VPN services, you can try several straightforward solutions.
We did some digging to find the common problems, their causes, and fixes and have the answers ready for you.
Why do you have VPN troubles with FuboTV?
If one of the common error messages shows up on your screen, it means you appear to be outside FuboTV's permitted regions.
These notifications include:
We're sorry, FuboTV is currently not available in your location.
Your IP address cannot be used to access FuboTV content.
Let's dive into the reason you might be getting these pop-ups.
Geo-blocking — FuboTV is very strict with the use of VPNs in general. So, you might have chosen the wrong location on your VPN client, or it's poorly configured.
Banned VPN provider use — Some less-reputable companies and basic free services have been banned outright. FuboTV has blocked the associated IPs, regardless of where they are.
Lowered-tier VPN provider use — Some services lack advanced features, which may cause IP and DNS leaks. VPNs that have few servers also run the risk of regular IP bans. For example, if one user breaks FuboTV's terms of service, every other VPN user connected via the same IP is penalized.
VPN performance issues — If you experience constant buffering or the content isn't loading at all, this is likely a problem with your service performance. Namely, it can bypass geographic restrictions but isn't fast enough to stream the content.
Whatever trouble you're facing when accessing FuboTV with a VPN, we went hands-on to find the solutions that work.
How to fix FuboTV not working with VPN connections?
If you're using a reputable VPN and still can't access FuboTV or otherwise had access but are now experiencing errors, try the following steps to get back to action.
For this guide, we used ExpressVPN, and here's what you can do to resolve the issue!
1. Make sure your VPN location is still in the US, Canada, or Spain
FuboTV relies heavily on geo-blocking. The service isn't available anywhere outside the United States, Canada, and Spain.
Even then, not every country has the same content library, so you should choose the region that best suits your tastes when registering.
The first step if you're receiving errors about your location is to double-check your VPN client.
Right-click the ExpressVPN icon in your system tray. You'll see whether it's active and some servers you can connect to right away.
If the VPN is off or connected to a restricted place, log out of FuboTV and select the preferred server via the VPN client.
From the tray, you can choose Show ExpressVPN to bring up the main window and see the available regions.
Either of the US servers shown in the image is suitable for accessing FuboTV US.
Click Connect and log back into FuboTV to check if the error persists.
That could be a quick fix to your problem, but if it doesn't work, keep reading for more options.
2. Change your VPN server
If you're connected to a supported region, but the access is still blocked, FuboTV may have a problem with the specific VPN provider or server.
That is especially likely if you receive the IP address cannot be used to access FuboTV error message.
Fortunately, services like ExpressVPN have multiple servers and locations in the same region.
The solution is to change servers, which also works if you have speed-related issues and buffering due to user overload.
Just follow these steps:
Log out of FuboTV and open ExpressVPN.
Click the three dots under the currently selected location to open the full window.
Click the arrow next to the chosen area to open several recommended servers.
Alternatively, use the search bar to look for any major city in that country for more options.
Choose a server different from the one you were originally using and log back into FuboTV to test the results.
Hopefully, your FuboTV is now up and running; otherwise, there are a few other things you can try.
3. Clear your cookies and cache
Internet cookies and browser caches often contain data about your actual location.
If at any point you've attempted to access FuboTV from a restricted region, your cache may have that information.
Furthermore, the streaming service can use this data to determine where you really are or identify that you're connected to a VPN.
Here's how to clear things on Chrome, though the process is similar on other browsers.
Click the three dots in the top right corner of the page and choose Settings.
Select Privacy and Security on the left and then Site settings from the options in the center.
Scroll down and click Cookies and site data, located under the Content subheading. Then go down again and press See all site data and permissions.
Type 'Fubo' in the search bar to reveal all related data.
Press Clear displayed data or do it manually one by one.
If that doesn't work, let's see what else you can do.
4. Change browser or device
Sometimes an error can be linked to a specific browser or device.
For example, if you can't get FuboTV to work with a VPN on Firefox, try it on Chrome. Similarly, if you have trouble using the mobile app, change to a PC.
Here are some tips to follow when making the switch.
Log out of FuboTV on the original device or browser.
Clear the cookies and cache using the previously outlined steps.
Open your new browser or device and reconnect to a suitable VPN server.
Log back into FuboTV.
Note: If you're using a mobile device with GPS turned on, this could inform the streaming service of your real location.
Try turning it off from your phone's settings or revoke the specific permission from the FuboTV app.
5. Check for leak prevention and kill switch settings
Not all VPNs are perfect when it comes to hiding your location data. Occasionally your IP address, DNS, and data shared via WebRTC can leak.
That can give away where you actually are or reveal that you're using a VPN.
First, you should check if your VPN has a kill switch that will stop all traffic if you lose connection to the VPN.
Second, you should check for other advanced leak protection settings. Here's how:
Open ExpressVPN and click the three-line icon at the top.
Press Options, then under the General tab, ensure the box that says Stop all internet traffic if the VPN disconnects unexpectedly is checked.
Go to the Advanced tab, and under IPv6 leak protection, ensure the box that says Prevent IPv6 address detection while connected is checked.
That will give you an extra layer of security while using your chosen VPN.
6. Do a speed test
If FuboTV is constantly buffering, it's wise to perform a speed test to see whether the VPN server is slow.
As a rule of thumb, the closer you physically are to a server location, the faster and more stable the connection.
Therefore, a European user might get better speeds by connecting to a Spanish server and accessing FuboTV Spain over the US version.
ExpressVPN lets you perform its own speed test within the client. Here's how:
Click the three-line icon at the top and select Speed Test.
Select Americas from the dropdown menu or Europe if you use FuboTV Spain. Then run the test.
The best server for streaming FuboTV for us was New Jersey 3, although we could opt for Montreal, Canada, to access the Canadian version.
When the VPN is connected, it's also worth doing a speed test via Google and M-Lab. Open Google search, type speed test, and run the test at the top of the page.
The results from the Google speed test were slightly slower than what ExpressVPN showed. However, it's still capable of streaming FuboTV in HD.
If you're still having buffering issues with good speed test results, the problem may be something else.
7. Change your VPN provider
Unfortunately, if none of the steps above work for you with a different VPN provider, it may be time to switch things up.
ExpressVPN offers excellent overall service and works well with FuboTV.
ExpressVPN provides fast speeds across multiple servers located in the regions FuboTV is accessible.
It's also one of the best providers for preventing IP, DNS, and other leaks that could inform the streaming service that you're using a VPN.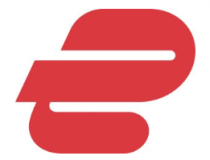 ExpressVPN
Stream FuboTV from anywhere without issues with this premium VPN provider.
Furthermore, ExpressVPN has a log list of apps for different operating systems and devices, which are all compatible with FuboTV.
Wrap Up
If you've experienced FuboTV not working with VPN services, the above methods will point you in the right direction.
Cleaned your cookies and cache? Does your VPN prevent IP and other location leaks?
If so, FuboTV should work just fine on US, Canadian, and Spanish servers that haven't been blacklisted.
Even more, because some FuboTV content is restricted even in available countries, you can make use of a VPN to unblock it. For example, you can access FuboTV US from Canada.
---