Have you tried to access the Funimation website or app but got stuck with a message informing you that the service is not available in your country?
If the answer is yes, don't worry since you're not alone in this. Many other anime fans are dealing with the same issue when trying to access the platform from a country where it's not available.
Luckily, you can unlock a platform from anywhere in the world if you use a VPN or private DNS to spoof your location, and we'll show you how to do it below.
Why is Funimation not available in your country?
When you try to access Funimation on the web from an unsupported country, the following message will appear:
Sorry, but this content isn't available in your country.
The platform is not available worldwide. If you are from an unsupported country, you'll get this message if you try to access it on a browser, and you won't be able to find it at all in mobile app stores.
Funimation is only available for viewership in the following countries: the United States, Canada, the United Kingdom, Ireland, Australia, New Zealand, Mexico, and Brazil.
Unless you're physically located in any of the above countries, you must deal with geo-blocking. These platforms detect your location based on your IP, that's why using VPN and DNS can help.
How do I fix Funimation not available in my region?
You can fix this geo-restriction error by using a VPN (the easiest way) or smart DNS (technical way) to change your virtual location and make it appear as if you access Funimation from a supported country.
1. Use a VPN that is fully streaming optimized
1.1. Watch Funimation with a VPN on a PC
Decide on a good VPN for streaming. We used ExpressVPN because it has multiple servers in all Funimation-supported countries.
Launch the VPN app and go to the list of available countries and select one in which Funimation is available.

Now the connection with the VPN server should be properly established. Launch Funimation and see if you can access it now.
1. 2. Watch Funimation with a VPN on mobile
After you get a VPN subscription, install the dedicated app on your device. ExpressVPN has native apps both for Android and iOS, we used it on an Android phone for this guide.
Enter the credentials used when you signed up for the VPN, then tap on Sign in

Select a server located in a country where Funimation is available.

Now the connection with the VPN server should be successfully established.
When you try to access online resources (websites, apps, games) that are unavailable in your area or country, they will detect you based on your geolocation or IP address.
With the aid of a reliable VPN service like ExpressVPN, you can change your IP address, which in turn will conceal your physical location.
So you'll be able to watch Funimation from Europe, Asia, and pretty much any country where it is not available.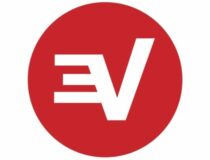 ExpressVPN
Watch captivating anime content on Funimation using this flashy VPN connection with streaming unlocking tools.
2. Use a SmartDNS configuration
Another practical method to resolve Funimation geo-restrictions is to change your DNS settings and use a different server address that gives you access to streaming.
You can use a SmartDNS tool and change your DNS server using dedicated tools or even using a VPN that includes this feature for unblocking web content.
More exactly, you can activate this efficient option from your PC settings in order to change your DNS server address. But if you need a helping hand, it's advised to use VPN software that offers this feature.
Does Funimation ban a VPN?
Yes, you can get banned while trying to watch anime on Funimation due to licensing rights and geo-block protection.
This web platform can block your IP address from available countries if they detect you're using a VPN. This is occurring due to broadcast limitations of the anime content you require to watch.
However, simply switching to a different server on your VPN app should fix this issue. Most servers are not blocked because it's very difficult to detect them, especially if you use a reputable VPN.
It can also help with other Funimation issues, such as the You have been disconnected from the network error.
Funimation is a great resource for Japanese anime content that has gathered a large following over the years.
It offers one of the largest libraries in this sector, so it's only natural for anime fans everywhere to be interested in it.
Using our recommendations, you'll be able to unlock the platform when traveling abroad or if you live in an unsupported country.