If Hola VPN is not working with your BBC iPlayer, chances are the IP address has been banned.
Just like any streaming platform, BBC iPlayer does not own the right to distribute some content worldwide. Hence, it will do everything to try to block you from getting access to the website, including blocking VPNs.
However, other things like a WebTRC leak, firewall interference, and so on can also contribute to this issue.
We know how frustrating this can be so we discovered ways you can clear this error and get back to streaming your faves on BBC iPlayer from anywhere.
Let's get right into it:
Hola VPN Not Working With BBC iPlayer? Try this now!
You are one step closer to watching all the shows and movies BBC iPlayer had kept away from you due to region block.
Try out each of the solutions until Hola VPN works again with BBC iPlayer.
Change to another server

If your server is overcrowded or you have connected to the wrong country, a quick switch to another one could fix Hola VPN when it's not working with BBC iPlayer.

To do this:

1. Launch and log in to your VPN app.
2. Expand the ellipsis or arrow beside the existing location to see the server list.
3. Click on the server of your choice.
4. Go back to BBC iPlayer and try again. It should work now!

Allow VPN through Firewall

Check to see if you allowed VPN through the firewall. If you didn't then follow the steps below to enable it.
1. On the Start menu, search for Windows Security. Click to open it.
2. Click on Firewalls & network protection.
3. Select Allow an app through Firewall.
4. Click the Change settings button.
5. Check the box beside VPN if it is empty.
If you cannot find NordVPN on the list, click the Allow another app button at the bottom right of the window.
Check the box under the type of network: either Private or Public, you want VPN to access.
Click Ok.
Revisit BBC iPlayer and try streaming any movie.

Disable WebRTC

WebRTC is an open-source technology that allows browsers to communicate directly with each other without a third party or plugin.

However, it can reveal your actual IP address unless you are using a VPN with WebRTC protection. 
Otherwise, follow these steps below to disable WebRTC on your browser:

Note: Google Chrome doesn't provide the settings to deactivate WebRTC so you'll have to install an extension from the Chrome web store to fix it on the browser.

To disable on Moxilla Firefox:
1. Type about:config in the address bar and press Enter. 

2. Click the "Accept the Risk and Continue" on the warning screen that appears.
3. Type media.peerconnection.enabled in the search bar under the address bar.
4. Double-click the search result which will change the Value column to false. You've successfully disabled WebRTC.

On Safari:
1. Launch Safari. Navigate to Settings.
2. Click Advanced and then check Show Develop menu in menu bar.
3. In the menu bar, click the Develop tab. In the drop-down menu, navigate to the WebRTC option, then click Enable Legacy WebRTC API.
4. Go back to BBC iPlayer. It should work now.

Clear cache and cookies

Cookies store your information alongside your location so this streaming website can sniff this out and know you are not in the UK. So, if BBC is not working in Spain for example, it's time to discard your cookies.
1. Clear your browser cookies and cache by doing this:
2. Open your browser.
3. Click on the three-dot in the upper-right corner of your browser to access the menu.
4. Scroll down to More tools. Click on it.
5. Select Clear browsing data.
6. On the Basic tab, click the drop down and select All time.
7. Check all the boxes besides Browsing history, cookies and other sites etc. 
8. Click the Advanced tab.
9. Repeat the same process.
10. Now click on Clear data.
11. Try using BBC iPlayer again. It should work now.

Change VPN provider

This is the last bus stop if you have tried all previous solutions and nothing has worked. It could be BBC iPlayer has blocked a good number of your VPN's IP addresses.

It is also possible that the VPN is not strong enough to circumvent the block. 
Whatever the case, follow the steps below to change your VPN provider:

1. Subscribe to a stealth VPN provider like ExpressVPN.
2. Download and install the app on your device.
3. Click on the ellipsis to display the server list.
4. Connect to a UK server.
5. Go back to BBC iPlayer and try again.
Apart from considering another provider because Hola VPN is not working with BBC iPlayer, its worthy of note that recently this VPN has not been in users' good books either.
Hola VPN is a freemium VPN service that uses a peer-to-peer (P2P) network to route users' traffic through other Hola users' devices.

This means that when you connect to Hola VPN, your traffic is not passed through dedicated servers, but instead via the devices of other Hola users. This can have a number of implications for privacy.
Also, one of the main problems with Hola VPN's P2P network is that it can be used to steal user bandwidth. In 2015, Hola was caught using its users' bandwidth to mine cryptocurrency without their consent.

This incident led to a number of security concerns about providers. Asides that, some users complain that this VPN's extension is buggy and have since started looking for the best Hola VPN Chrome alternative
.
In conclusion, we recommend that you go for a different VPN as security is your top-most priority. That's because a good number of users report that Hola VPN is bad and unsafe.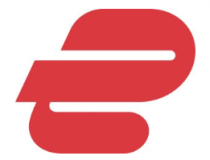 ExpressVPN
Unblock BBC iPlayer with this streaming-optimized VPN with unlimited bandwidth!
Does BBC iPlayer block Hola VPN?
No. BBC iPlayer has not publicly agreed to block any VPN connections. However, some users believe that this site may have started strictly restricting the use of VPNs.
Also, BBC iPlayer is likely to ban your IP address from getting access to the platform if you attempt to stream it outside the UK.
If at the time of the block, you were connected to Hola VPN, then it is the active IP address that would be affected.
However, it is important to note that this does not necessarily mean that iPlayer has blocked Hola VPN entirely. It is possible that the VPN may still function with a different server.
How does BBC iPlayer detect VPNs?
IP address blacklisting: When you connect to a VPN, you're assigned an IP address from the VPN provider's network. BBC iPlayer can block VPNs by blacklisting popular VPN IP addresses
DNS leaks: If your VPN doesn't properly configure your DNS settings, your device may still be using your ISP's DNS servers. This can leak your real location to BBC iPlayer.
WebRTC: WebRTC is a technology that enables real-time communication between web browsers without extra plugins. BBC iPlayer can detect your VPNs by checking for WebRTC traffic.
Browser fingerprinting: BBC iPlayer can also fingerprint your browser to identify you. This includes things like your browser's user agent, your screen resolution, and your plugins.
Deep Packet Inspection (DPI): DPI involves examining the contents of network packets to determine if they match VPN traffic patterns. Therefore, by analyzing the data packets, BBC iPlayer can identify the use of VPN protocols commonly associated with VPNs.
Summary
To abide by licensing agreements and distribution laws, BBC iPlayer may block users' IP addresses when they try to bypass the app using a VPN.
This is possibly the reason Hola VPN is not working with your BBC iPlayer. Since this streaming platform doesn't block VPNs, the fixes in this article should get you back on track.
---