Streaming services, including Hotstar, geo-restrict some content because of licensing agreements.
As a result, more and more users turn to VPN services to bypass these geo-restrictions and access content globally.
That said, many streaming services use technologies to block VPN usage, which results in issues like Hotstar not working with VPN.
Many users also reported that they are getting VPN Detected Hotstar error message. Although it's incredibly annoying, the problem is easy to fix.
This article will show you how Hotstar blocks your VPN and how to get past it quickly. So, without further ado, let's get started.
Why is Hotstar not working with your VPN?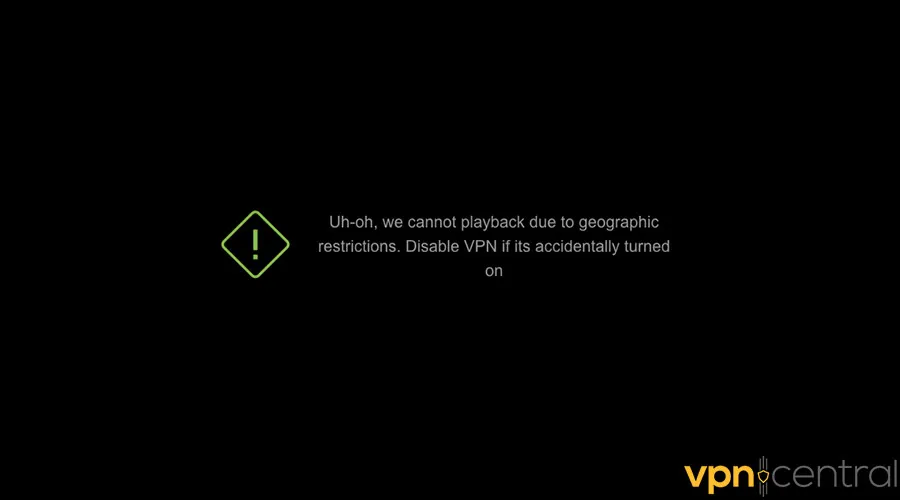 Hotstar doesn't work with your VPN because this service utilizes advanced technologies to detect and instantly block VPN usage.
These may include IP detection techniques that identify and block IP addresses belonging to VPN.
They do it to block fraud, criminal behavior, and breaking their terms of use by watching their content in unavailable regions.
If the VPN detection system finds out that a user utilizing a VPN, the outcome or message might differ for each user.
Anyway, there are several ways to beat these restrictions, and the best ones are in the sections below.
What to do if your VPN is not working with Hotstar?
After running into this problem, one of the first things Hotstar users do is unlock their phones to continue watching their favorite programs.
Sadly, the other common complaint of these users is that sometimes Hotstar does not work with a VPN on an iPhone.
The best way to get around a VPN block is to use a premium VPN because they have obfuscated servers that get through the VPN detection system.
While a premium VPN provider could dodge this issue, several other factors are in play to prevent you from accessing Hotstar, so get ready.
1. Change the server
It's possible that reputable VPNs may not work, at least on some servers.
For instance, many users report an NM 4740 error Hotstar when using Surfshark, or Hotstar not working when connected to ExpressVPN.
Usually, this happens if you land on a blacklisted IP and is easy to fix if you switch servers.
Here's how to change your IP on Surfshark:
Click on the Start Menu, type Surfshark, and press Enter.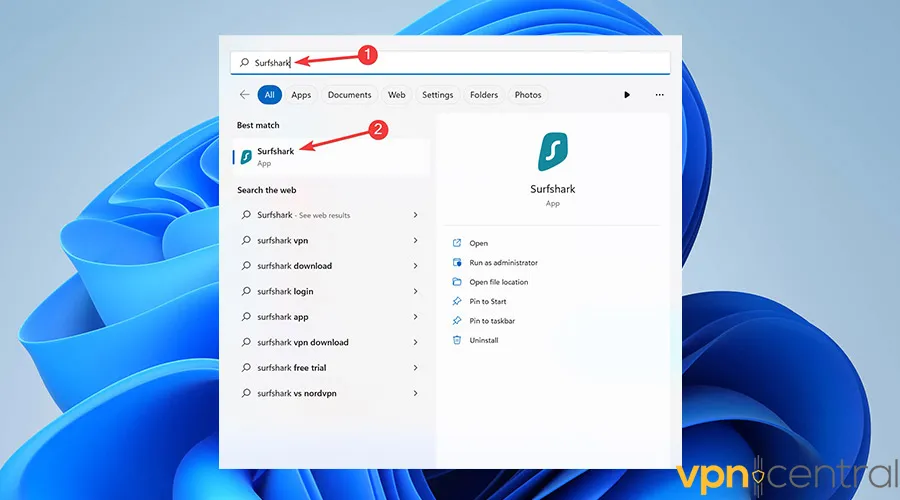 Scroll down to the list of countries or servers in a certain country and pick a different virtual location.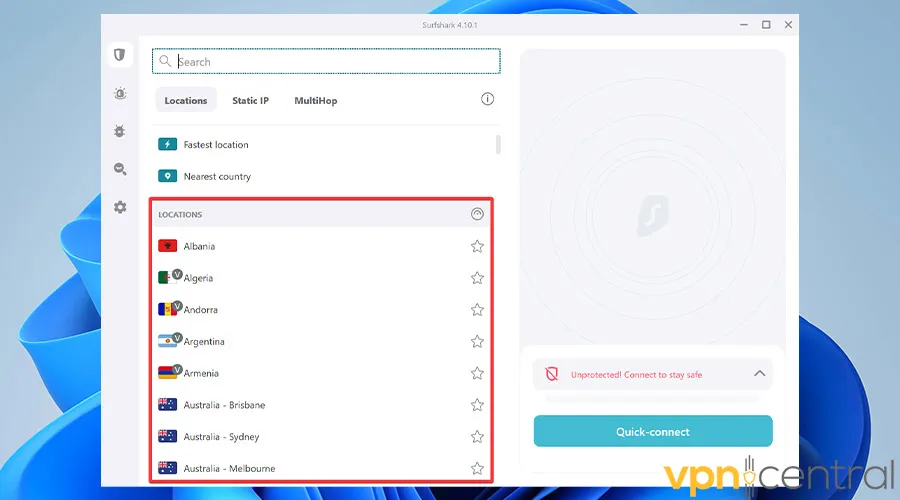 Enjoy watching your favorite content on Hotstar.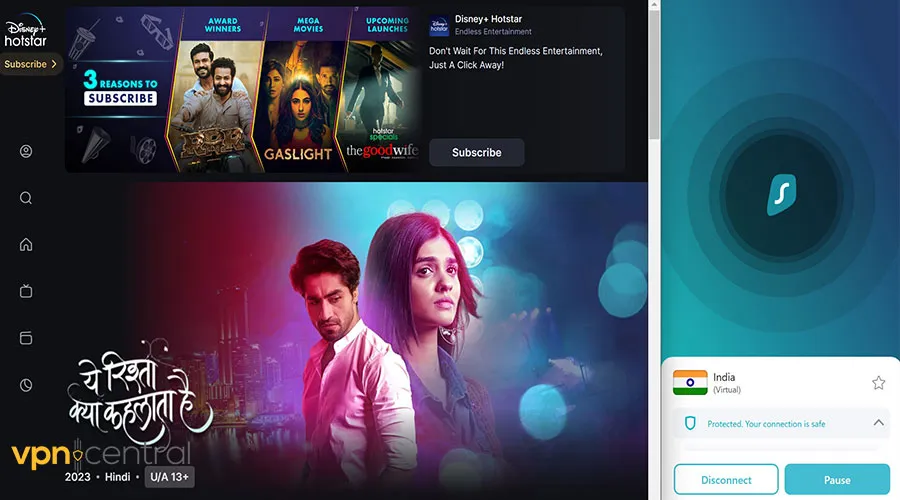 2. Clear the cookies and the cache
Your browser data can contain information about your actual location, raising suspicion on Hotstar.
Here's how to clear browser cache and cookies on Chrome:
Open the Start Menu, type Chrome, and press Enter.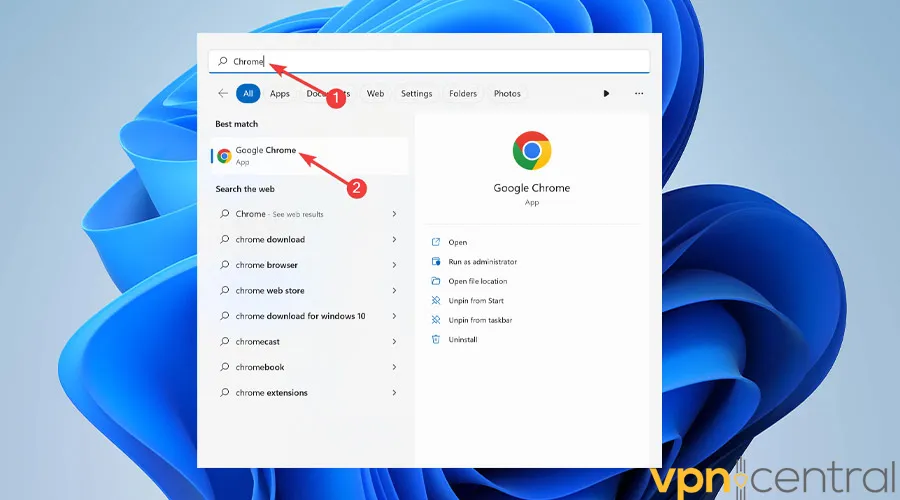 Click on the Ellipsis icon from the top right corner.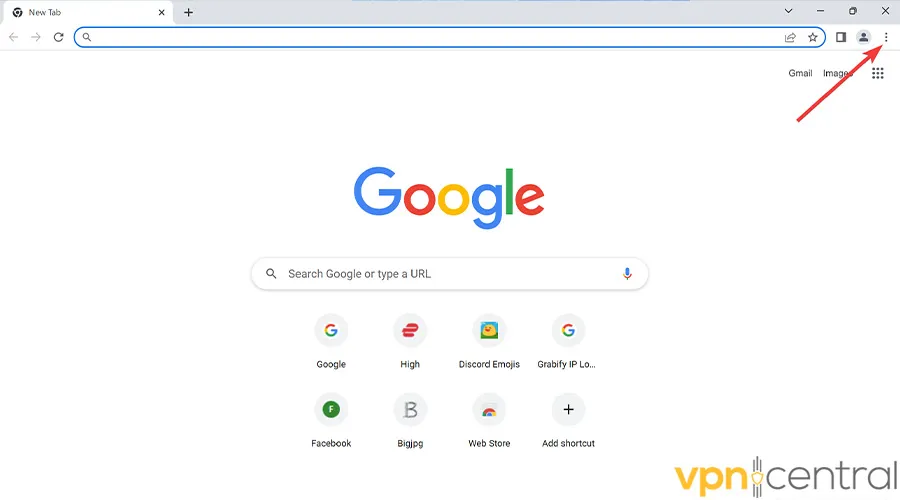 Hover over More Tools and pick Clear browsing data.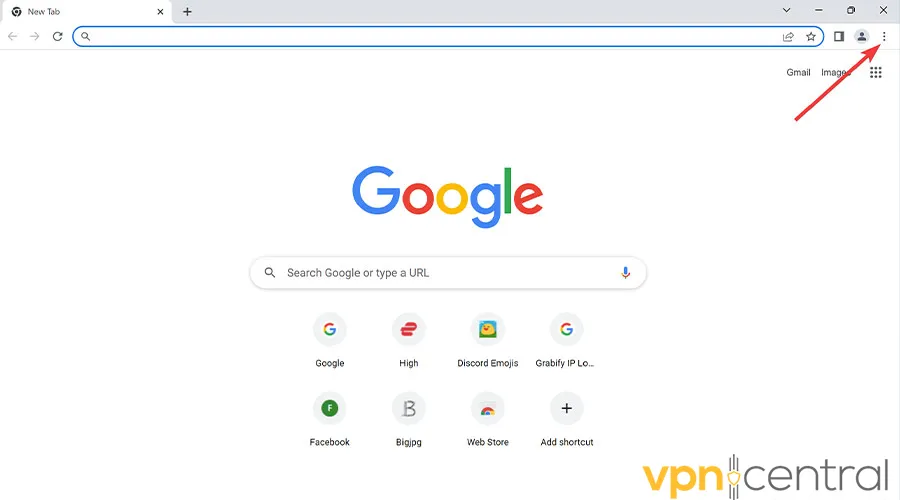 Choose the Time range, check the box next to Cookies and other site data, and select Clear data.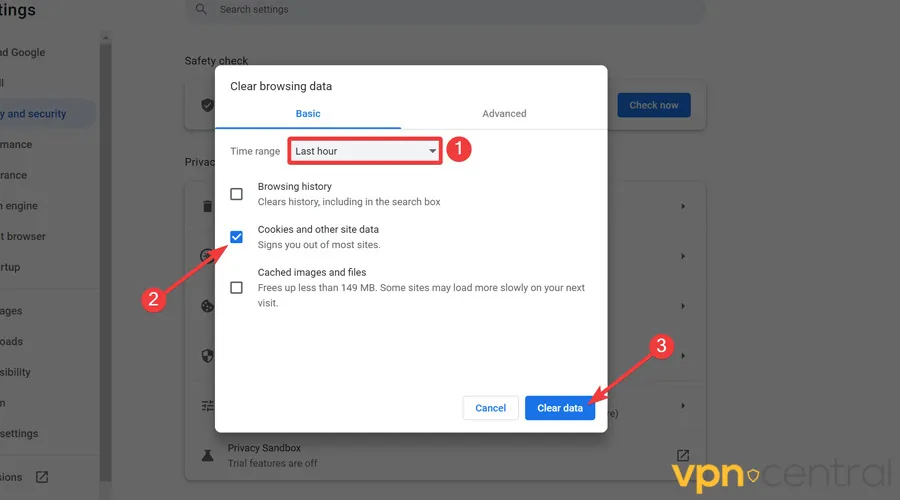 Reboot your computer.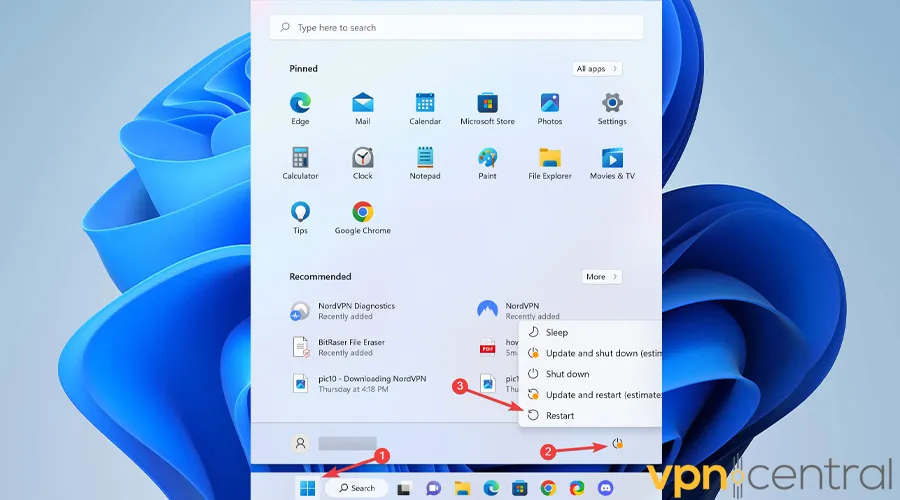 Now visit Hotstar and Enjoy watching your favorite content.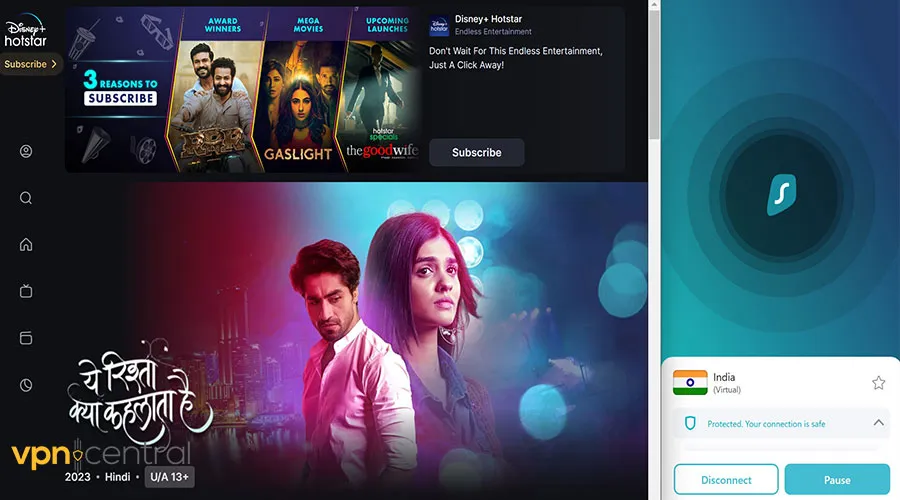 3. Change VPN protocol
Reputable VPN providers offer several protocols that vary in terms of performance and safety measures and help bypass geo-restrictions.
The methods each VPN protocol uses to change the user's IP and encrypt data are different.
So changing a VPN protocol is another way to fix it when you face Hotstar not working with a VPN.
Here's how to change your VPN protocol on Surfshark:
Click on the Start Menu, type Surfshark, and press Enter.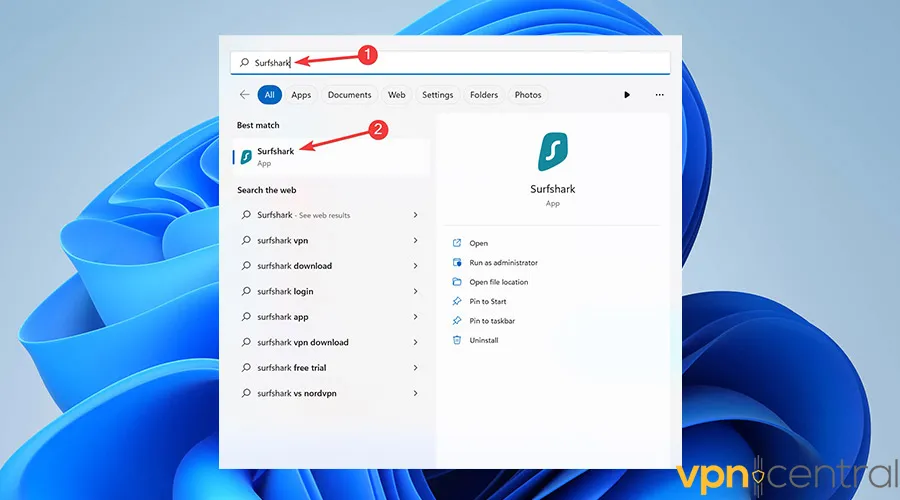 Select the Gear icon from the left side and hit VPN settings.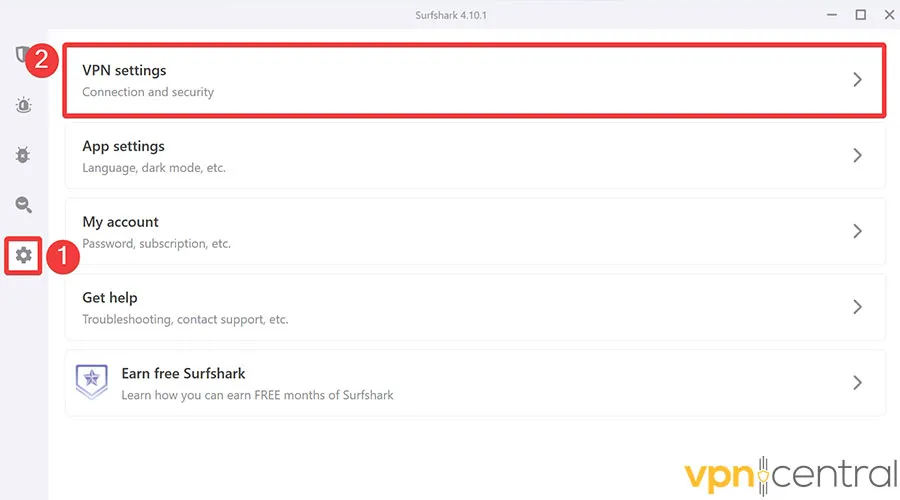 Open the drop-down under Protocol and choose a different protocol.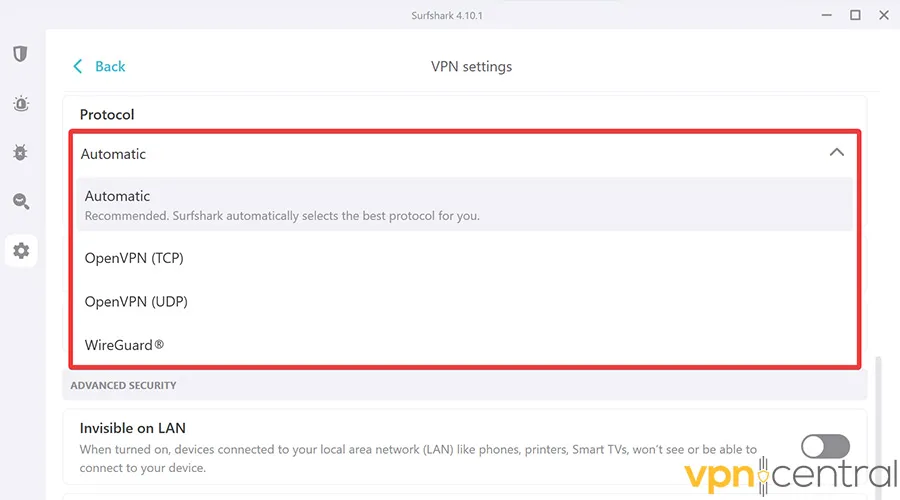 Enjoy watching your favorite content on Hotstar.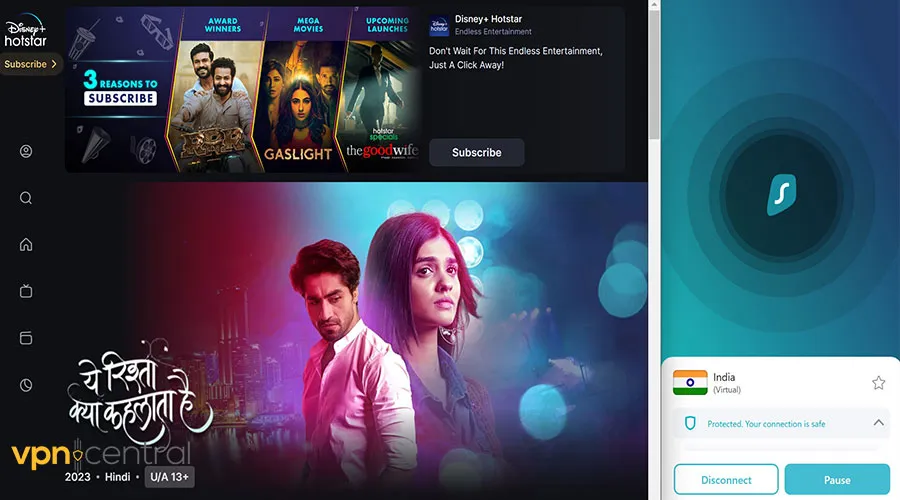 4. Update your VPN
All security tools, including VPN services, must remain up-to-date to remain on top of blocking activities employed by services like Hotstar.
Here's how to update Surfshark on Windows:
Download Surfshark.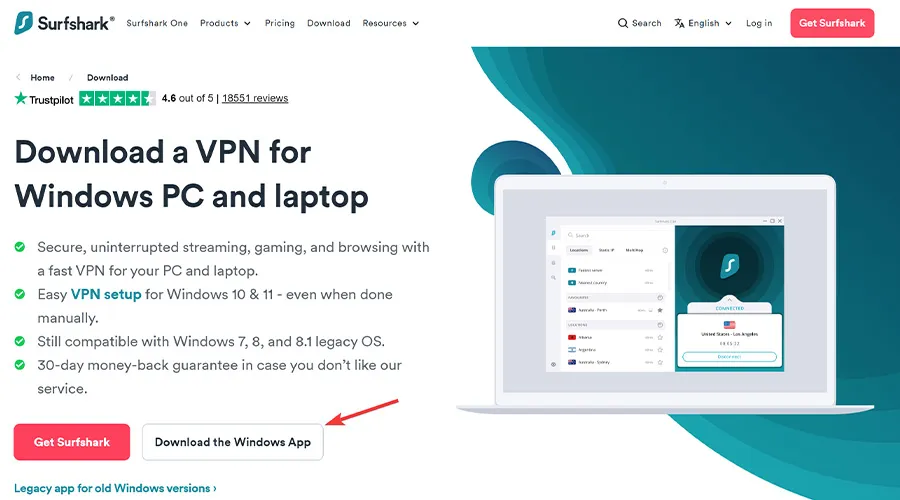 Launch the downloaded file and follow the on-screen instructions to Install it.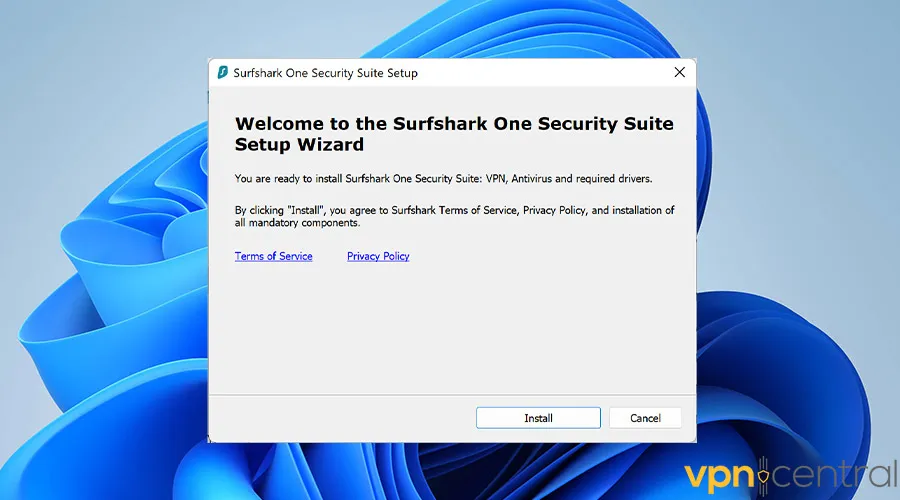 Go to Hotstar and watch your favorite show.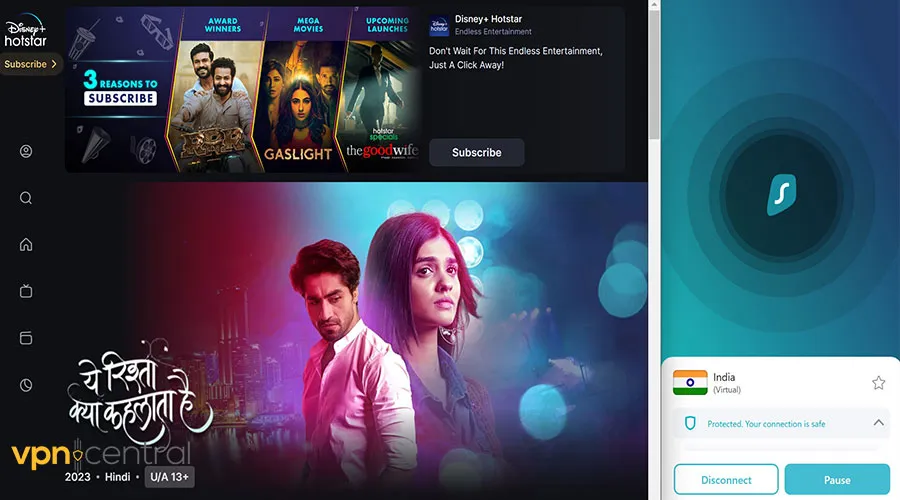 5. Change your VPN provider
It's essential to understand users must opt for a reputable VPN provider at all costs to ensure security and reach optimal performance.
Ultimately, having reviewed the top VPN choices for streaming, Surfshark is excellent, with no bandwidth throttling and highly secure servers.
Here's how to buy and launch Surfshark on Windows:
Go to the Surfshark order page, choose the desired subscription period, and click Continue to checkout.

Select a payment method and click Complete purchase to buy the license.

After getting an activation email, go to the Surfshark download page and hit Download the Windows App.
Launch the .exe file and follow the on-screen guideline to Install it.

When the software loads, select your desired region or click on Quick-connect and enjoy Hotstar.
Using a subpar VPN will not only expose you to weak safety measures but will also increase the chances of getting blocked on streaming websites.
However, you should know that not all reputable providers can conveniently bypass Hotstar restrictions.
Moreover, some servers are blacklisted because other VPN users may have broken Hotstar's TOU.
That's why many users that have otherwise reputable VPNs deal with errors such as Hotstar VPN detected when using ExpressVPN or other similar providers.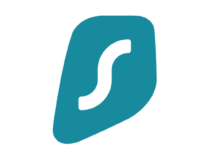 Surfshark
Upgrade to Surfshark for a seamless, unrestricted experience on Hotstar!
Does Hotstar block VPN services?
Yes, Hotstar blocks VPN services to keep up with the license agreements and prevent users from accessing restricted content.
And it does so by detecting and blacklisting shared IP addresses that thousands of users connect to and log into their accounts.
Additionally, the platform constantly searches for IP, DNS, or WebRTC leakage to determine whether a user's IP changes during a session.
Even so, despite this is anything you can do? Does Hotstar work with VPN? Yes! You can still overcome these approaches using a solid VPN provider.
Summary
VPNs are the best choice if you're trying to access geo-blocked content on a streaming platform like Hotstar.
But how can I fix Hotstar if it's not working with VPN? What if the streaming service blocks my VPN?
VPN providers constantly find better ways to bypass geo-restrictions and access the internet freely.