IKEv2 is known for its speed, fast reconnections, and seamless switch between network providers. However, it's not immune to sudden speed drops and connection issues.
Luckily, we'll help you deduce what's making your IKEv2 VPN slow. First, we'll explain what makes this protocol unique and then delve into the possible solutions.
Ready?
What is IKEv2?
IKEv2 is an IPsec-based protocol that helps establish authenticated and secure VPN connections. It combines the IKE key exchange mechanism with the authentication and encryption functionalities of IPsec.
For the purpose of defining the security parameters for communication between the VPN server and the client, IKEv2 employs Security Associations (SA). The security parameters include integrity checks, encryption algorithms, and more.
It's designed for better performance and efficiency. In order to do so, it uses various features such as rekeying or message fragmentation.
Additionally, some key features of IKEv2 VPN are fast speed, stable connection, low latency, superb forward secrecy, and high security.
As the main purpose of designing IKEv2 is to provide fast VPN tunnels, its impact on speed can be minimal.
However, there can be some factors making IKEv2 VPN slow such as:
Your internet connection speed
Server load
Geographic distance
Local network configuration
Software issues
Network restrictions.
What to do when IKEV2 VPN is slow?
Several factors can be responsible for your IKEv2 VPN slowing down. Below, we listed several steps you can take to improve this situation:
Check the Internet connection

Before blaming the VPN for this issue, make sure that your connection is stable and running at your expected speed. Disable your VPN and run a speed test to find out if the problem lies with the ISP.
To do this:
1. Go to Speedtest by Ookla

2. Then click on the Go option to start the process.

3. Wait for the results and check to see if the speed matches the service you've purchased.

Change server location

The distance between your actual location and the VPN server can directly affect speed. Try connecting to a closer server and wait to see if it works.
Here's how to go about it:
1. Open your VPN and disconnect from the current server.
2. Select a new server you haven't used before and click Connect.

3. Now check if your VPN is slow.

If the connection is still not working, try selecting a different server until you find one that works.

Restart network equipment and your device

As simple as it sounds, sometimes the only way to troubleshoot issues is to restart your router, modem, and connected devices.

Close background running apps

Disable any bandwidth-intensive apps running in the background. Some file-sharing apps, streaming services, or other apps can consume notable bandwidth and eventually slow your connection. 
To do this:
1. Right-click on the Start menu and select Task Manager.

2. Then find the online apps, select them, and click on End now.


Try using a wired connection

Generally, wired connections are more stable compared to WiFi ones. Maybe a simple switch can solve your problem.You should disconnect from the Wi-Fi first, and then connect your PC to your modem with a network cable.

Contact your VPN provider 

If none of the options mentioned above didn't work, try contacting your provider. They may have more specific recommendations. 

Change your VPN provider

Finally, if nothing else worked, it's time to switch providers. It's possible that it doesn't have a high-quality IKEV2 protocol.

In this case, you need to switch to a high-quality service like ExpressVPN.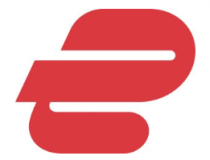 ExpressVPN
ExpressVPN's IKEv2 protocol is both stable and fast, just the way you need.
Summary
While the IKEv2 protocol is known for its reliability, security, and speed, some users have encountered sluggishness.
Hopefully, now you can find out why your IKEv2 VPN is slow. In most cases, it's due to ISP issues, another background app taking more of the bandwidth, or a low-quality IKEV2 protocol.
To fix this issue, make sure to follow the methods mentioned above.