MSNBC is a staple news channel for many in the United States and has an appeal all over the world. However, unlike other US news providers, it's much more restrictive about who can tune in.
If you're located outside of the US or are a US citizen traveling to another country, you may need to use a VPN to unblock access.
But what should you do if you click on an MSNBC video and it's unresponsive, even with a VPN?
We tested the best solutions to help get you back into the news cycle.
MSNBC video not working with VPN – Fixes
When MSNBC video is not working with your VPN, these simple fixes can get things running again.
1. Change your VPN server
Before you try a more complex solution, your first course of action should be to switch VPN servers.
The provider may be having technical difficulties. Moreover, in rare cases, a particular server may have been blacklisted.
The good news is that because MSNBC works everywhere in the United States, most good VPN providers have loads of US servers to switch to.
All you have to do is:
1. Log off the MSNBC website or your chosen streaming service.
2. Disconnect from the VPN and then open the locations list.
3. Choose the United States and browse through to a different city.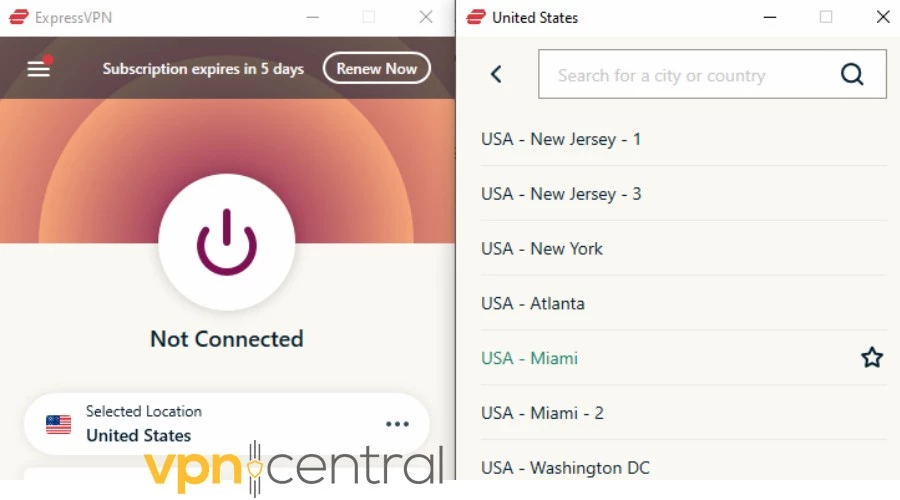 4. Once connected, go back to the MSNBC video and try again.
If you're having the same problem on multiple servers, the problem could be with your VPN provider. Check below for our top picks.
2. Clear cookies and cache
Sometimes your browser or app caches become corrupted or contain data that reveals your real location.
Deleting this data will force the MSNBC service to store new data linked to your US VPN location.
Clear desktop browser cookies and cache [Chrome]
To clear your desktop browser cookies and site data, follow these steps:
1. Go to Settings > Privacy and security, and select Cookies and other site data.
2. Scroll down to find: See all site data and permissions.
3. Locate MSNBC.com and delete all the data by clicking the bin icon.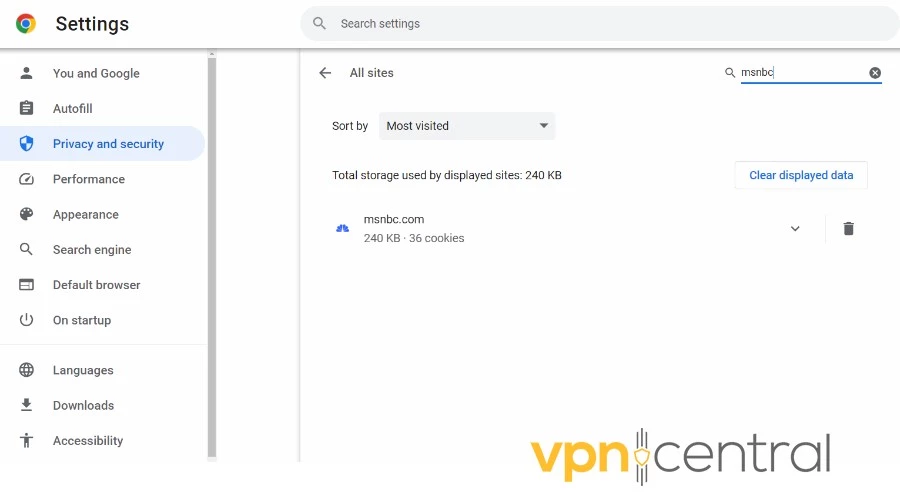 4. Reload the site and you should now be able to watch videos.
Firefox, Edge, and other browsers have a similar process to delete cookies and other data.
Clear Android app cache
Since the MSNBC channel is available on many different streaming apps, you'll need to locate the app that you use. E.g., DIRECTV Stream, fuboTV, Verizon Stream TV, etc.
1. Go to Settings > Apps, and tap the second Apps button.
2. Swipe down to find your streaming app, then tap Storage.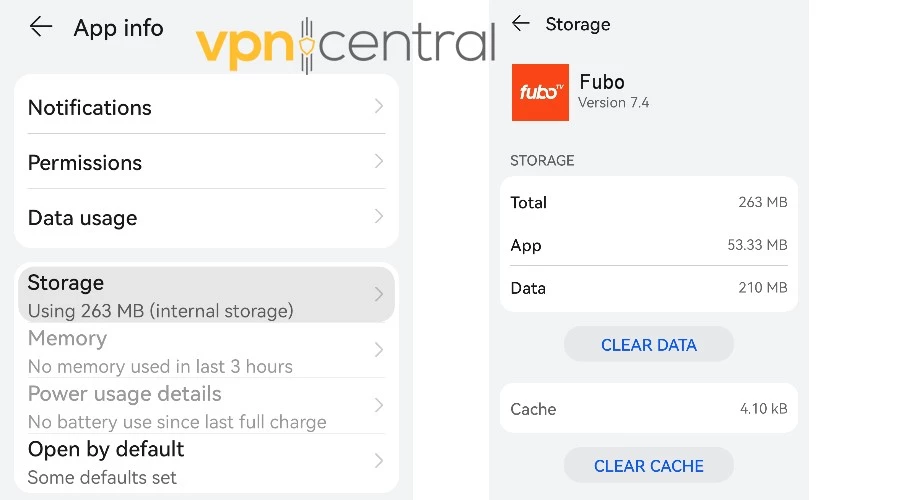 3. Tap Clear Cache and reopen the app. You may need to sign back in.
3. Turn off mobile location
Depending on which streaming service you're using to watch MSNBC, it might also be using your mobile location service to determine your real location.
If this conflicts with your IP address, you could be blocked.
On Android
To turn off location on Android:
1. Go to Settings > Location, then toggled off the option for: Access my location.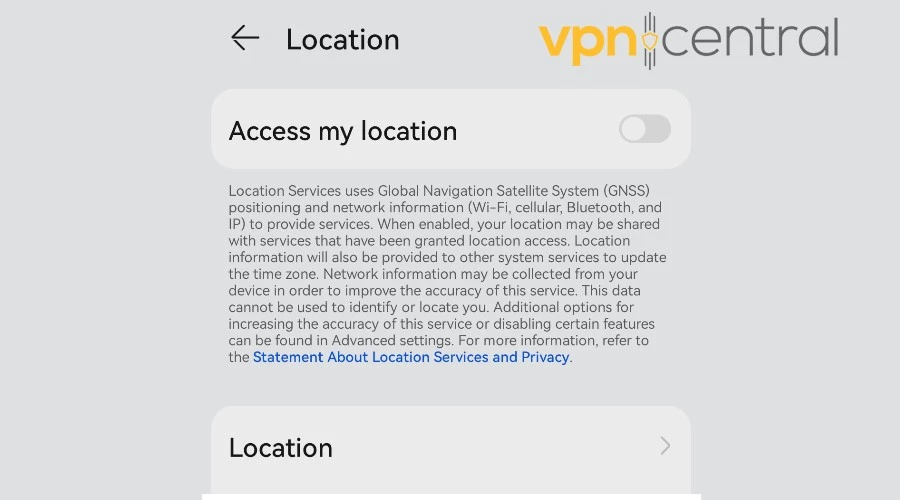 2. If you don't want to affect other apps, tap the second Location link and scroll down to the streaming app.
3. Tap the app and select Deny, to revoke location permission.
On iOS
To turn off Location Services on iOS:
1. Go to Settings > Privacy > Location Services.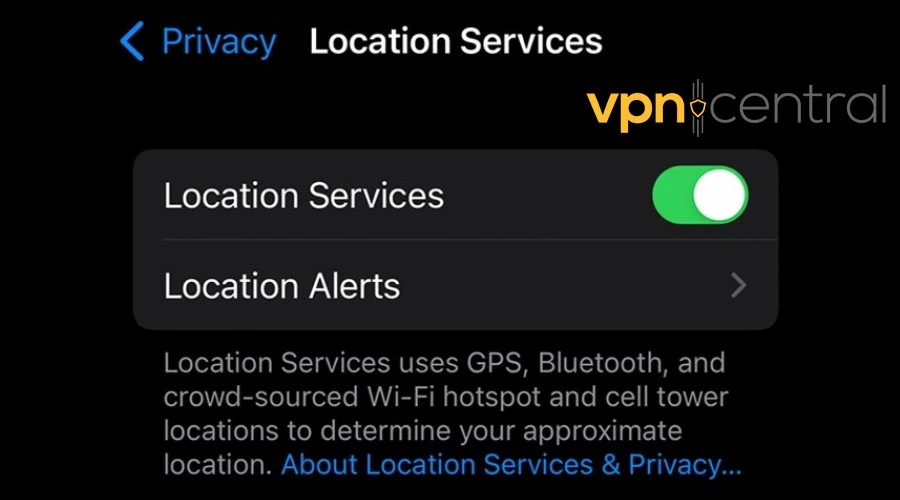 2. Toggle the option off or scroll down to select the streaming app and revoke its individual permission.
4. Change VPN provider
Using a free or poorly-rated VPN service could mean your real IP address leaks or its servers have been exposed.
It's best to use a premium VPN with strong leak prevention like ExpressVPN.
Here's how to get started:
1. Sign up for an ExpressVPN account and download the relevant desktop or mobile app.
2. Launch the VPN and connect to a server in the United States. If there isn't a quick link, use the three dots to open the list of locations.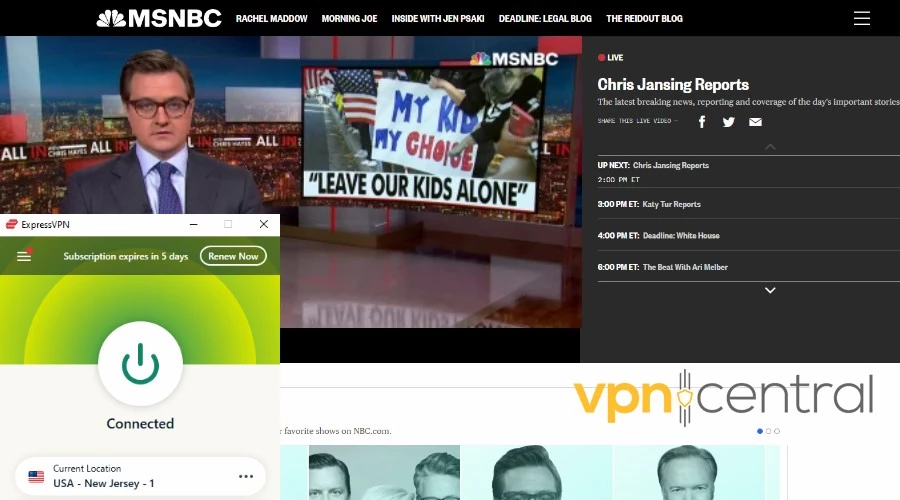 3. Make sure the switch is green and connected, then go to MSNBC.com or open your streaming app.
Does MSNBC block VPNs?
MSNBC.com is not known to block VPNs, but it does attempt to find real location data and you could run into problems when using a free VPN from outside the US.
If you access MSNBC using one of its partnered services like fuboTV or DIRECTV Stream, these are more likely to blacklist common VPN servers, especially those supplied by free VPNs.
For example, fuboTV sometimes displays the error message: If you are using a VPN or other kind of proxy service, please disable it.
How does MSNBC detect my VPN?
MSNBC streaming partners can sometimes detect you're using a VPN for the following reasons:
You previously attempted to sign in without the VPN connected and your location has been saved in your cookies or cache. Clear these and try again.
You're using a free VPN, which is easily found online and has been blacklisted by the streaming service. Try one of our top premium picks.
The VPN isn't working correctly and is intermittently leaking your real IP address. Try a VPN with leak-prevention features.
You are using a mobile device with location permissions turned on, which is conflicting with the location of your VPN server. Turn off mobile location or switch to desktop.
Follow the fixes above or check our top VPN picks for MSNBC video below.
Do MSNBC videos work with a VPN?
Yes, MSNBC video does work with most good VPNs that have stable US servers. You can watch on-demand video content and the live streams on MSNBC.com or one of its partner services with a VPN.
However, you must choose a reputable provider that actively works against VPN blocking. Those from our list do this and rarely suffer from leaks.
They also maintain robust server networks, rather than the handful of congested servers offered by free VPNs.
In the rare case that a server is blacklisted, it will usually be replaced. There are also many servers in the US to choose from, so you can easily switch locations if MSNBC video doesn't work on any one server.
Let's take a closer look:
Best VPNs for MSNBC
These VPNs have been tested and demonstrate great performance both on MSNBC.com and when watching the channel using partner streaming platforms.
1. ExpressVPN – Overall best performance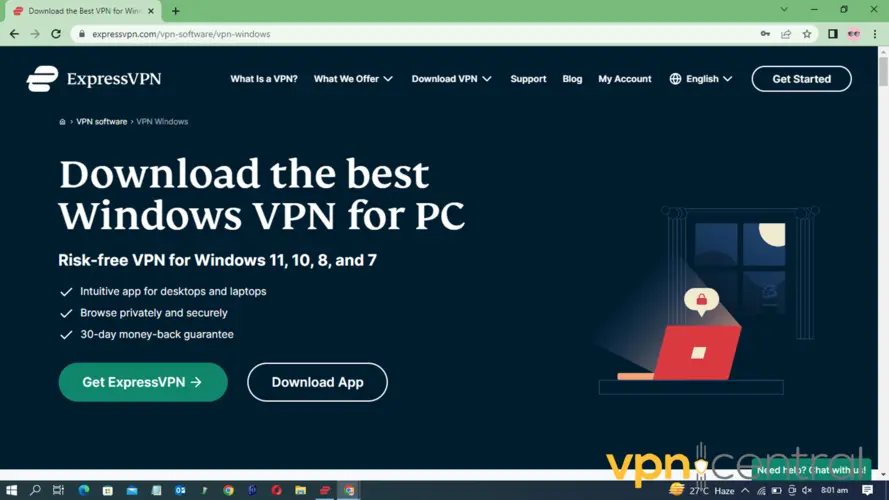 ExpressVPN takes the top spot due to fast and stable servers, which have no trouble streaming up to 4K. You can connect 5 devices simultaneously, which is great to use on a home network with several users.
When not streaming US content like MSNBC, you can connect to servers in 94 different countries, making geo-blocking a thing of the past.
ExpressVPN is suitable for any kind of internet activity, including gaming, torrents, or simply browsing the Web. Its strong leak protection prevents your real IP address from ever being compromised.
✅Pros:
No-logs policy for extra privacy.
Easy-to-use mobile, desktop, and Smart TV apps.
Kill-switch to prevent IP leaks on disconnect.
Split tunneling to exclude certain apps.
❌Cons:
5-device limit might not be suitable for larger networks.
Lacks some advanced obfuscation features.
Not the cheapest.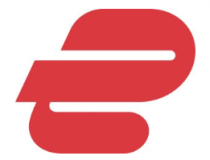 ExpressVPN
Bypass any and all geo-restrictions and enjoy top-notch performance with ExpressVPN.
2. CyberGhost – Specialized streaming servers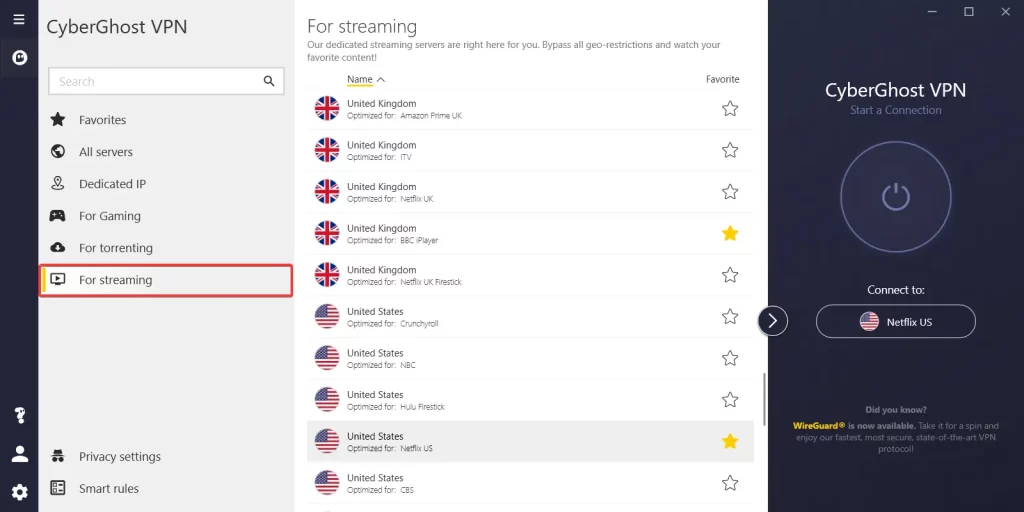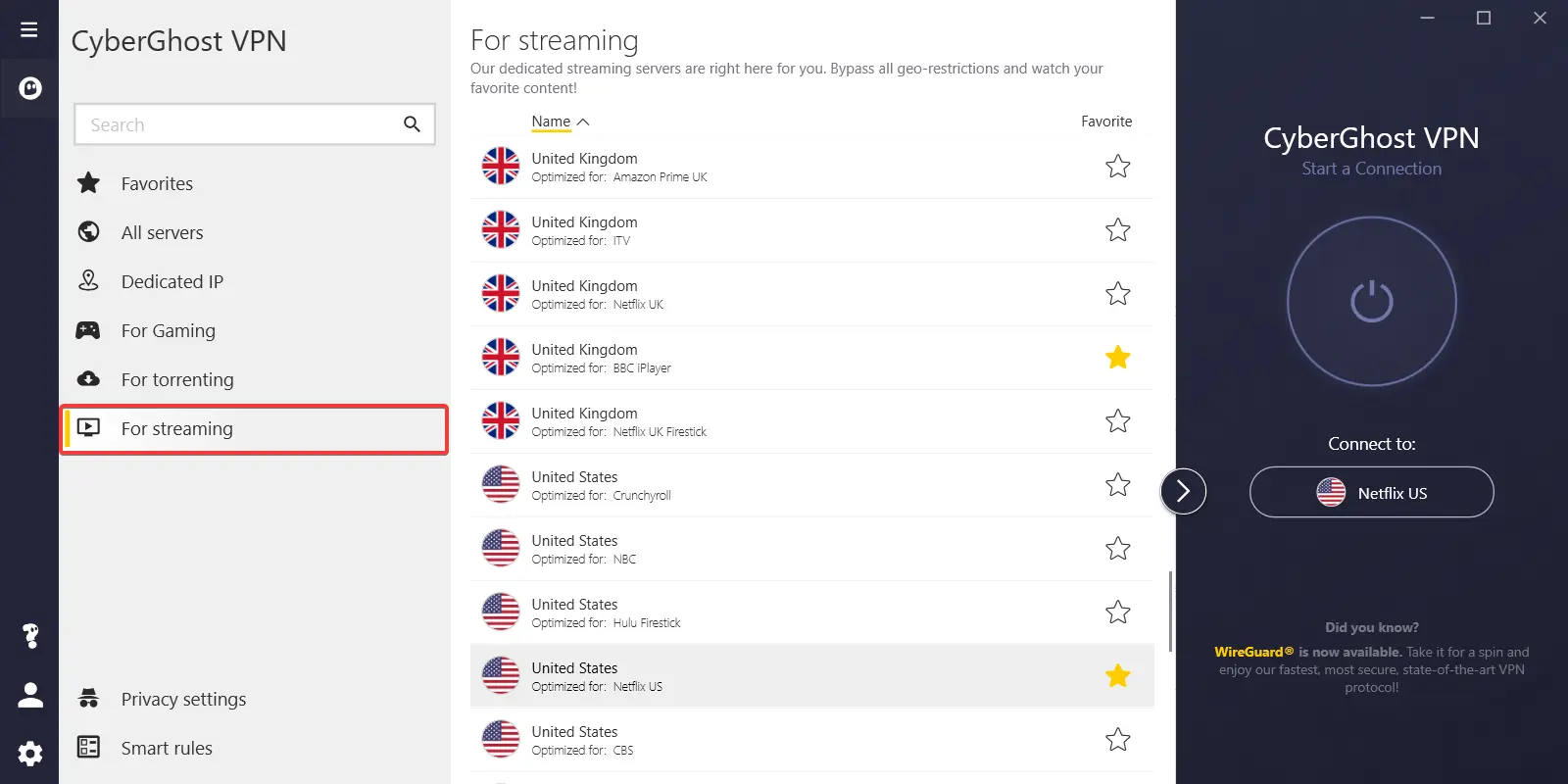 You should strongly consider CyberGhost if your sole reason for getting a VPN is for streaming. Its optimized servers are lightning-fast and help you get around strict platforms that try to ban VPN usage.
It covers all the popular services such as Netflix, Hulu, and BBC iPlayer. Although MSNBC doesn't have its own dedicated server, any of the US locations do an excellent job.
Additionally, CyberGhost has special options for torrenting and other P2P file-sharing too.
In total, you'll find over 9,500 individual servers spanning 91 different countries.
✅Pros:
Connect up to 7 devices or the whole network via router.
Apps for desktop, mobile, and Smart TVs.
Extra tracking and ad-blocking features.
❌Cons:
Popular servers can get congested.
With so many options it can confuse beginners.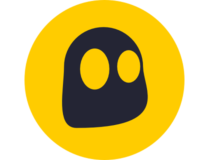 CyberGhost
Benefit from streaming-optimized servers and lightning-fast speeds with CyberGhost.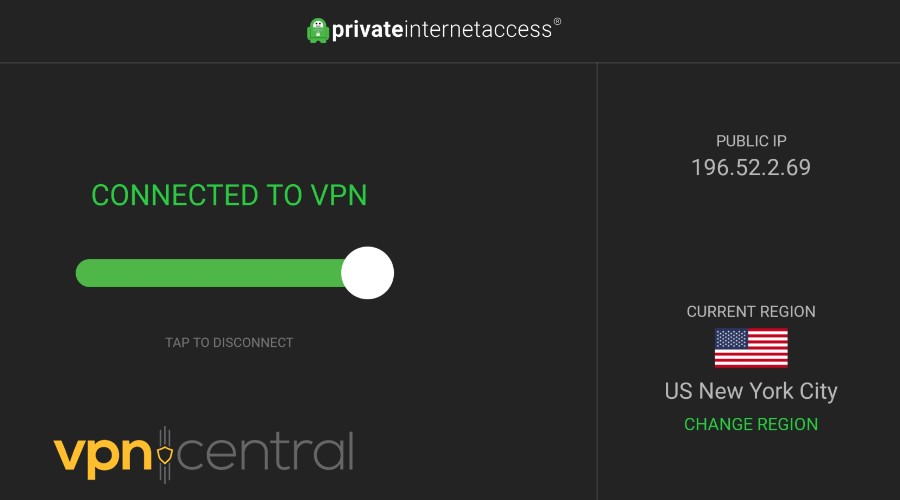 PIA is an all-round VPN performer. It comes with excellent speeds for streaming, all the expected features such as a kill switch and split tunneling, and it has thousands of servers across 84 countries.
It's easy to watch MSNBC videos and live streams thanks to more than 50 US locations, often with multiple servers for each city. If one doesn't work, simply switch to another. However, servers rarely go down thanks to a 10 Gbps infrastructure.
One of PIA's many standout features is support for unlimited devices and connections. No matter how large your network is, every user can connect at the same time without sacrificing bandwidth.
✅Pros:
No-logs policy, verified by Deloitte.
Multi-hop (use two VPN servers for extra security).
Ad and malware-blocking.
❌Cons:
No dedicated Smart TV app.
Not all servers perform the same.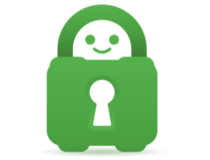 Private Internet Access
Have your pick of US server locations and enjoy a smooth streaming experience with PIA.
Summary
Is MSNBC video not working with VPN connections? It can be frustrating when this happens, but a few tweaks can quickly get things working again.
Have you tried a different server, cleared your cookies and cache, and turned off your mobile location? If so, you may need to switch to a better VPN provider.
ExpressVPN, CyberGhost, and PIA, all offer excellent speeds for streaming and endless US servers to get around MSNBC geo-restrictions.
FAQ
How can I watch MSNBC video from abroad?
To watch MSNBC abroad outside of the United States, you must use a VPN to change your visible IP address.

This is because MSNBC is only officially available to US consumers with a partnered US TV service, such as DirecTV, Verizon, or newer streaming services like fuboTV.

The majority of these track your geographic location, even if you have a recognized account.
You can also watch live and on-demand videos on MSNBC.com if you have a verified partner account
How do I watch MSNBC video on VPN?
To watch MSNBC video content on a VPN, first you must launch your VPN and connect to a US server.

Then, on the same device, you can open your chosen MSNBC-linked service and navigate to the MSNBC channel.

You can also use your desktop or mobile browser and watch via the MSNBC.com website.
Why won't my MSNBC videos play?
Your MSNBC videos might not play if you are using a slow or unstable VPN. Because the content is only licensed to viewers in the United States, you will also be unable to watch if your real location is leaking.

This can happen when using a weak VPN or a mobile streaming app that has been given location permission. Instead of your IP address, this tracks your location through the device's GPS.
---