The Instagram music feature was never perfect, but it's becoming more and more frustrating to use. Many people can't use most songs, and some can't access the feature at all.
So if you've encountered the message Instagram music is not available in your region while trying to add music to your Instagram stories or reels, then you're not alone.
In this article, we'll explore the reasons behind this issue and provide you with some solutions on how to fix it.
Why is Instagram music not available in your region?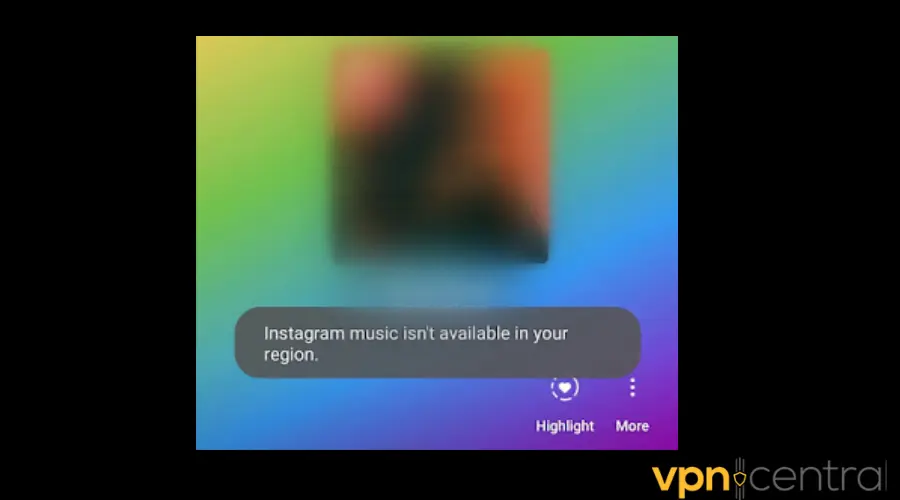 The most common reason why music is not available in your region on Instagram is due to copyright issues.
Instagram can only offer tracks that have been licensed for use in specific regions.
Therefore, if you are in a country where Instagram has no rights to a particular track, you will not be able to use it in your reels or stories.
What if you are in a region where the song is available but still can't use it? Then your app might be buggy.
Whatever the case may be, in the next section, we'll guide you on how to resolve this discomfort.
How to unblock Instagram music from anywhere?
If you're tired of seeing the error message Music is not available in your region on Instagram, here are some solutions to bypass the geo-restriction and get access to Instagram music.
1. Change your Instagram account region
One solution to bypass the geo-restriction on Instagram is to change your location. Use the guide below to get started:
Launch your Instagram app. 

Tap on the profile icon.

Click on the three horizontal lines at the top right corner. 

Select Settings.

Scroll down and tap on Account.
Choose Switch to Professional Account.
Hit continue, till the category section.

Select a niche of your choice and tap Done.
Pick Business on the next page that pops up and tap on next.
It'll ask for your business address. Enter your desired location. Tap Save once you are done.

Hit Next. Skip any other process and go back to your profile.

Then try to use the music again.
However, changing your region may have some downsides, such as losing access to certain features or content that are only available in your previous region.
2. Use a VPN to change your location on Instagram
Another solution to access Instagram music from any region is to change location with VPN. Once you connect to a server, your real IP will change, and your digital location will match the VPN server's location.
By doing so, you can bypass the geo-block on Instagram and access music from anywhere in the world.
We recommend ExpressVPN because it is a stealth VPN provider that makes it around geo-blocks in seconds. Plus, it has 3000+ servers in 90+ countries, giving you the freedom
Get an ExpressVPN account and download it to your device.
Follow the on-screen instructions to install the app on your device.
Once you have installed the VPN software, you can connect to a server in a different location.
Now try to access the music all over again.
It also encrypts your traffic and this prevents third parties like ISPs, hackers and so on to intercept your data.
In our experience, ExpressVPN is one of the fastest options on the market. Its high-quality servers and easy configuration guarantee it will work hassle-free with Instagram.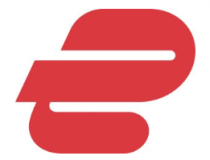 ExpressVPN
Use any song you want in your reels & stories thanks to ExpressVPN's quick unblocking features!
What to do if you are in the correct region?
If you are in a region where Instagram music should be available, but you are still unable to access it, there are a few things you can do to fix the issue.
Reinstall the Instagram app: Delete the app and install it again from your device's official store, like Google Play or the App Store. This would fix any technical error on the app.
Update Instagram: If there's a newer be version of Instagram and you still using an older type, it'll affect how the app works. Visit Instagram's listing on the Google Play Store or App Store, and click on the Update button.
Clear cookies and cache: Go to your device settings > Application > Instagram > Clear cookies or Cache to wipe unwanted files that may interfere with the app.
Turn off your VPN: if you are using a VPN, you could be connected to a region where the music you want is unavailable. All you have to do is turn off the VPN and try again.
Use a personal account: Exit the professional account and use a personal profile to see if it will work.
Contact customer support: reach out to Instagram customer service if none of the tips above works.
Summary
In conclusion, if you're facing the Music is not available in your region issue on Instagram, there are several solutions available.
The easiest way around it is to update your location to a region where most music is available.
You can either change your region or use a VPN. The added benefit of a VPN is that it'll maintain online privacy and help you prevent and fix Instagram IP bans.
Every solution you need for this problem is in this article. Try them out till you find what works.