IG keeps a blacklist of users it deems undesirable for its community. If you don't play by Meta's rules, it'll lock you out of your account until you shape up.
Being at the receiving end of an Instagram ban can be annoying. But if you're an influencer or an entrepreneur whose income depends on your presence on the app, the impact can be devastating.
Why has your IP been blocked by IG?
Here are the possible reasons why Instagram has decided to ban you:
Getting too many action blocks – Artificially increasing your clout on the platform through mass liking and/or following could earn you an action block – a type of penalty that briefly limits what you can do on Instagram. Gaming the system once is forgivable. But Meta doesn't tolerate repeated offenses.
Employing bots – Meta doesn't want bots on the platform. So if you use them to automate engagement like DMs, IG will kick you out.
Receiving numerous user complaints – Instagram is a democracy. If enough users think you're unfit to be in the community and report you, Meta may show you the red card.
Violating IG's Terms and Conditions – Breaking any of the platform's rules like posting nudes or promoting violence is a surefire way to add your IP to Instagram's blacklist.
Having multiple accounts tied to a single IP – Meta understands that Instagrammers on the same WiFi network would have to share IPs. But there's a limit to the number of IG accounts that can be operated through one IP.
What to do when your IP has been blocked by Instagram
Of course, you'd have to speak with IG's customer care team to discuss your apparent ban and resolve it. This process can be slow and doesn't guarantee a positive outcome.
The quicker and more effective alternative is to simply get a different IP.
The best way to do that is to:
1. Use a VPN
A VPN is a service that encrypts and reroutes your traffic to a third-party server, allowing you to use its IP in order to bypass IG's ban. With a new IP, you can regain access to your account like nothing happened.
There are countless VPNs on the market. To get the best one, choose a service that lets you switch IPs from the same location in one tap and has proven to circumvent Instagram bans.
Out of all the VPNs we've tested that meet these criteria, NordVPN stands out.
As of writing, it has 5,000 + RAM-only servers in 60 countries and territories. It's also fast and secure, and offers dedicated IPs, so you don't have to share your address with other users and suffer from their actions.
Here's how to get started:
Visit NordVPN's website and pick a subscription.

Download the right app for your system.

Open NordVPN.
Connect to any VPN server location you like.

Enjoy using Instagram again.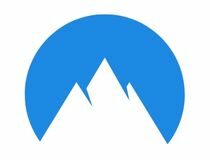 NordVPN
Get back on Instagram in no time and enjoy a fast and secure connection with NordVPN.
Connect to a proxy server
Like a VPN, a proxy server can mask your IP, except that it doesn't use encryption. So, expect normal connection speeds with no additional security.
Here's how to start using a proxy server:
Search for a proxy service provider that offers residential proxies.
Buy a paid subscription to create an account.
Follow your chosen proxy's setup instructions.
Connect to a residential proxy.
Reclaim your IG account.
Wrap up
VPNs and proxy servers aren't immune to IG bans. However, they're set up to dodge these restrictions immediately and get you back on the platform.
And when your IP has been blocked by Instagram, you can't go wrong with either solution.
Which route did you take to fix your IG ban? Tell us in the comments!