MX Player offers a seamless playback experience but is only available in India. Therefore, you will need a VPN to access it elsewhere. However, MX Player isn't always working with VPN.
Therefore, it displays an error that reads: OOPS!!! WE ARE CURRENTLY NOT AVAILABLE IN YOUR REGION.
But don't worry because in this article, we will delve into the common causes and provide practical solutions to help you resolve the issue swiftly.
So let's get started!
Is MX Player not working with VPN? Try this!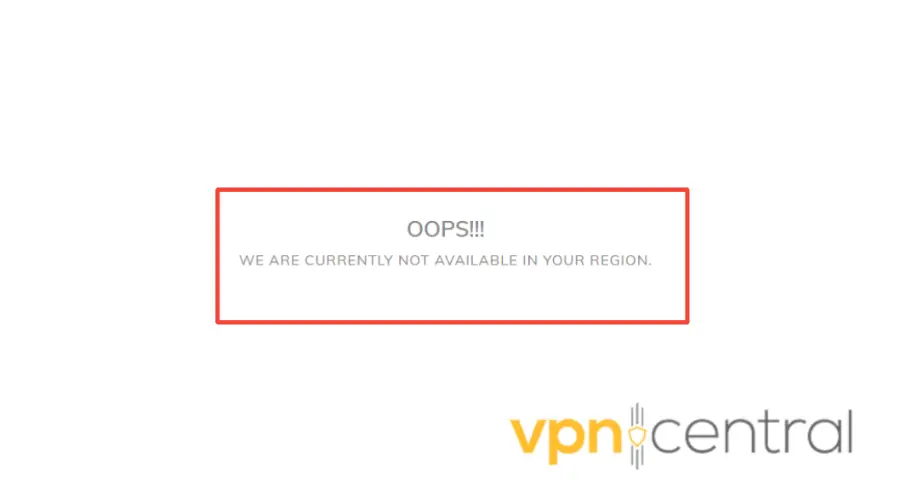 Getting your MX Player working again with VPN may require you to try various methods.
However, you're sure to find one that works so that you won't encounter the geo-restriction error again.
Let's get started.
Clear your browser cache

As simple as this sounds, it works wonders a lot of times, so don't overlook it!

If you connected your VPN to India, that should do. But, if you've accessed MX Player before, without VPN, your cookies may have stored your real location and use that info when you access the site.

This is the reason why the player isn't working. Cookies don't register locations for each and every session. But here's the simple way to fix that:

1. Access your browser's settings by clicking on the hamburger icon on the top right-hand corner and then locate the settings button.

2. Navigate to your cookie preferences. In Chrome, click on Privacy & Security and select Site Settings.

3. Scroll down and select Cookies and other site data.

4. Scroll down and select see all site data and permissions.

5. Search for MX Player and Click the delete symbol on the right of every file related to the service. 

6. Click on Clear on the pop-up
7. Try accessing MX Player again.

We used Chrome as an example, but the process is very similar for all major browsers. Just find your site data settings, select MX Player, and delete them.


Change the VPN server

Sometimes the specific VPN server you're using may be banned, or slow hence not working properly with MX Player.

Just like the cookie issue above, this also very easy to fix. All you have to do is launch your VPN app and pick a different server. Keep in mind you'll still have to use one located in India if you want to overcome the geoblock.

Here's how to do that:


1. On your VPN app
2. Disconnect from the current server by clicking on the Disconnect button.

3. From the search box, type your desired location.

4. Connect to the server.
5. And continue to enjoy MX Player.



Allow your VPN through the Firewall (for Windows users)

If firewall security settings block your VPN, it can prevent it from working properly. 

For this reason, one solution is to allow your VPN through the built-in firewall.

Here's how to do that on Windows:

1. Open Windows Defender Security Center.

2. Click on Firewall & network protection.
3. Click the Allow an app through the firewall link.

4. Windows Defender Security Center firewall settings
5. Click the Change settings button.
6. Find your VPN from the list of programs/apps
7. Check Public or Private to select the network type to run your VPN on

8. Click Allow another app if your VPN isn't on the list
9. Select your VPN
10. Click Add and then click OK

11. Try launching your browser to stream on MX Player again.

Enabling your VPN app to bypass the firewall allows you to establish a connection to its network.
This ensures the VPN functions properly with all internet-dependent applications, including the browser you use for streaming MX Player.

Change your DNS settings

By default, your internet-connected device uses your ISP's DNS servers to handle requests. 

But, if your ISP's DNS servers are slow or not properly configured for caching, it can result in slower connections.

That said, you can fix it if you use a private DNS server. There are plenty of free options online, including Google's Public DNS.

Now let's see how to do that:

ON WINDOWS:

1. Right-click the network icon (or the WiFi icon if you are connected to WiFi) in the taskbar notification area and select Network and Sharing Center.

2. Select Change adapter options.

3. Right-click the Windows adapter you are using and choose Properties.

4. Select Internet Protocol Version 4 (TCP/IPv4) and click Properties.

5. Select Use the following DNS server addresses and enter the DNS addresses. 

6. Repeat steps 3-5 for your physical network adapter, Ethernet or Wi-Fi.

7. Try reconnecting to MX Player.


ON ANDROID:
1. Open Settings on the device.

2. Select WiFi.
3. Long press your Current network, then select Modify network.
4. Change IP settings to Static.
5. In the DNS 1 and DNS 2 fields that appeared, enter the following: DNS 1: 103.86.96.100 and DNS 2: 103.86.99.100 

6. Press Save, disconnect from the network, and reconnect for the changes to take effect.
7. Try launching the MX Player app again.
Your Phone network will now use the DNS servers. Overall, this will help improve your privacy and security when browsing the internet.
Also, there are several free DNS services, such as Google Public DNS, SmartDNS or Cloudflare, that offer several advantages over your ISP's DNS servers.

Change your VPN provider

If you've tried everything else and still can't find a way to get around MX Player, your current VPN might be unable to help you. 

But there is hope! Upgrading to a premium VPN that works with MX Player can unlock it.
We recommend Surfshark because of its multiple-server network, including India and the United Kingdom.

Here's how to set it up:
1. Visit Surfshark's website and subscribe to a plan.

2. Now, download the VPN app for the device you want to view MX Player.
Install the app, launch it, and log in.

3. Search and select the server in the supported region. In this case, we chose India because that is where MX Player web is supported.

4. Access the MX Player website or Android/iOs app and enjoy streaming content.

Surfshark has over 3200 servers in 100 +countries, including the UK, and a virtual server in India,  which works perfectly to access MX Player content from different regions worldwide.

This VPN uses AES-256-bit encryption, ensuring no traffic data can be traced back to you. 
On top of that, it has a built-in killswitch feature that stops all traffic when your VPN disconnects.

These two features are essential to access geo-restricted shows on MX Player, like Kungfu Killer, IP Man, What's Wrong with Secretary Kim, and Bhaukaal.

You don't risk tracking and blocking the website. The information you sent makes it seem like you're in a supported region.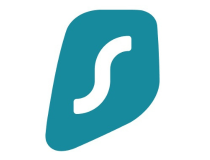 Surfshark
Easily unblock MX Player with this reliable VPN with Indian servers!
Does MX Player block VPNs?
MX Player itself does not typically block VPN connections.
However, it's important to note that it may block VPN IP addresses to enforce regional restrictions on their content.
According to its EU privacy policy, users should not access or use MX Services by means of any mechanism or technology, stating a VPN as an example.
Based on this information, MX Player discourages using VPNs to access their services.
It suggests that using a VPN to access MX Services may violate their terms and conditions.
Wrap up
While MX Player generally works well with VPNs, occasional compatibility issues may arise.
Following the troubleshooting steps outlined above, you can increase the chances of resolving any problems encountered when MX Player is not working with a VPN.
Remember to select the right server, clear the cache, change DNS settings, or change your VPN provider.
With these efforts, you can enjoy the seamless playback of your favorite videos on MX Player while benefiting from the privacy and security of a VPN.
---