Streaming services often region-lock various content due to licensing agreements and copyright regulations.
Accordingly, Optus Sport restricts all its content to users outside Australia by blocking non-Australian IPs.
So, you can only access the streaming platform by connecting to a VPN server in Australia if you live or travel abroad.
Opus Sport employs multiple security measures to prevent users from bypassing its content barricades.
Leading to users facing an error message explaining they can no longer access the service while on VPN.
But don't worry! this article explains the reasons behind Optus blocking VPNs and how to work around them in simple steps.
Why is Optus Sport not working with your VPN?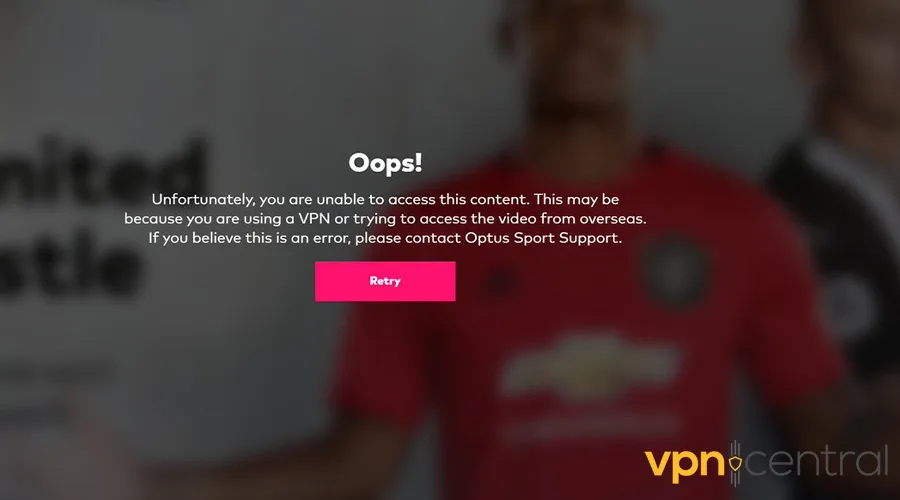 Because the platform actively looks for suspicious behavior and blocks those who try to go around its content restrictions.
And it does so by implementing various network detection approaches to determine whether a user utilizes a VPN.
---
Related read: How To Watch Optus Sport in the UK [Step-By-Step Guide]
---
So, if your current VPN provider can't bypass the geo-blocks, does it mean you've lost access to your favorite sports channel?
Of course not! Read the following paragraphs to learn about the finest Optus VPN setup and work around the issues.
What to do if your VPN is not working with Optus Sport?
If you're trying to access Optus Sport overseas but face the VPN error message on the platform, you should follow the guides below to fix it.
1. Change the server
Optus Sport searches for shared IP addresses (like those used on free VPN services) and blocks them, forcing you to change your IP.
Here's how to change your server on ExpressVPN:
Click on the Start Menu, type ExpressVPN, and press Enter.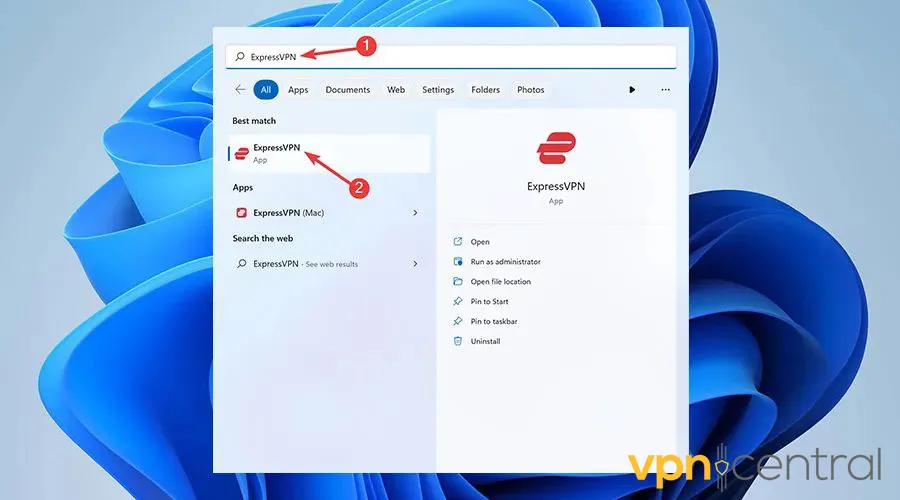 Select the Ellipsis icon, type Australia in the search bar, and choose the server.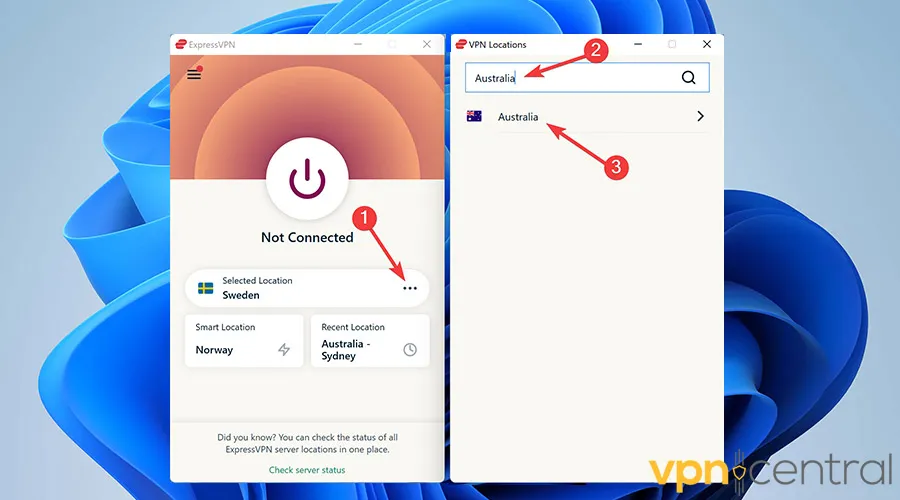 Enjoy your favorite matches on Optus Sport.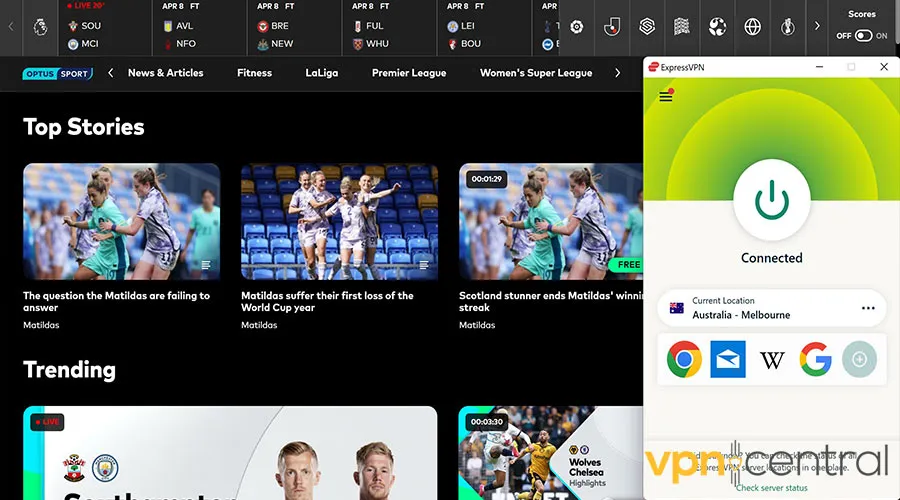 2. Clear the Cookies and the Cache
Although your browsers mean well, they rat out information about your real location in such scenarios. So keep them cleared!
Here's how to clear browser data on Chrome:
Open the Start Menu, type Chrome, and press Enter.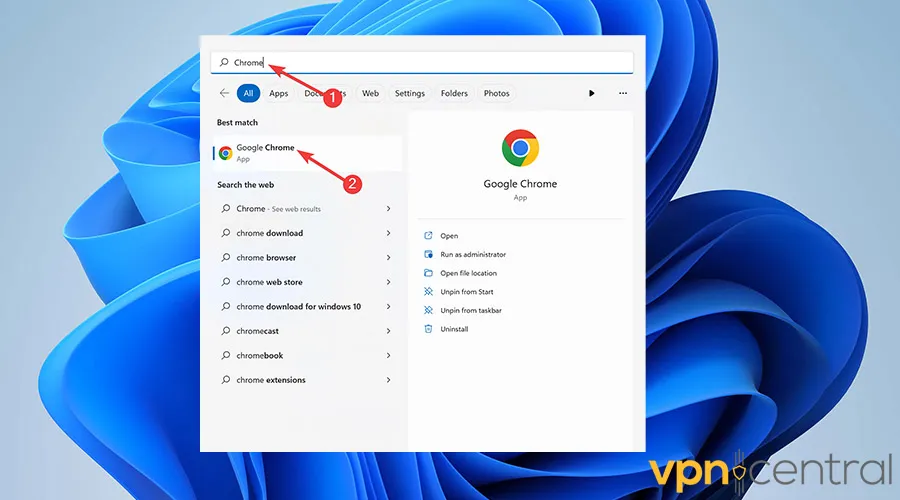 Select the Ellipsis icon from the top right corner.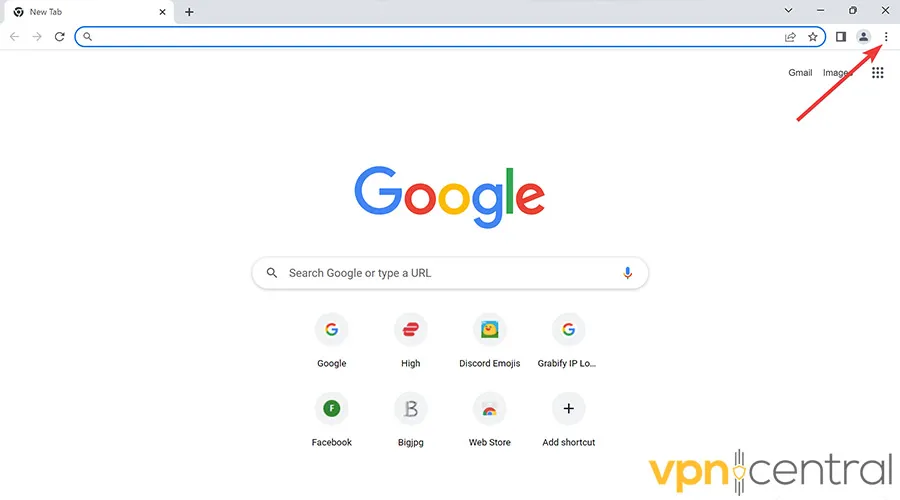 Hover over More Tools and pick Clear browsing data.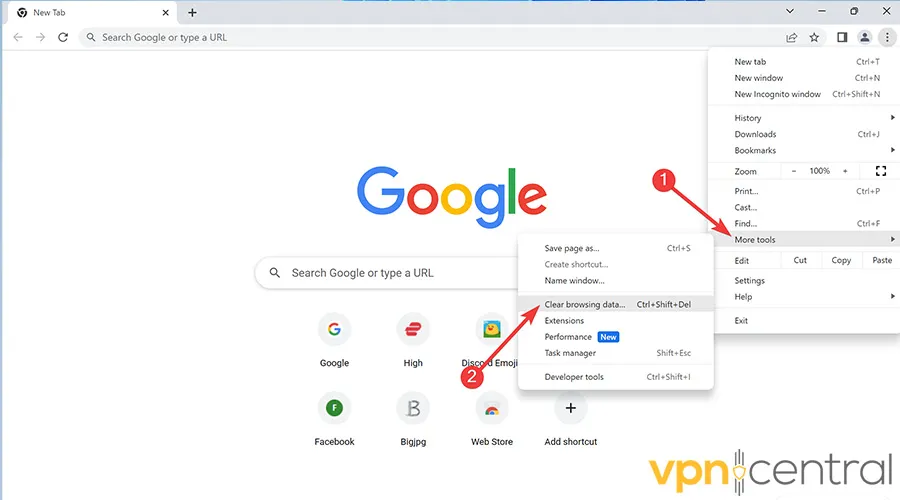 Choose the Time range, tick the checkbox next to Cookies and other site data, and select Clear data.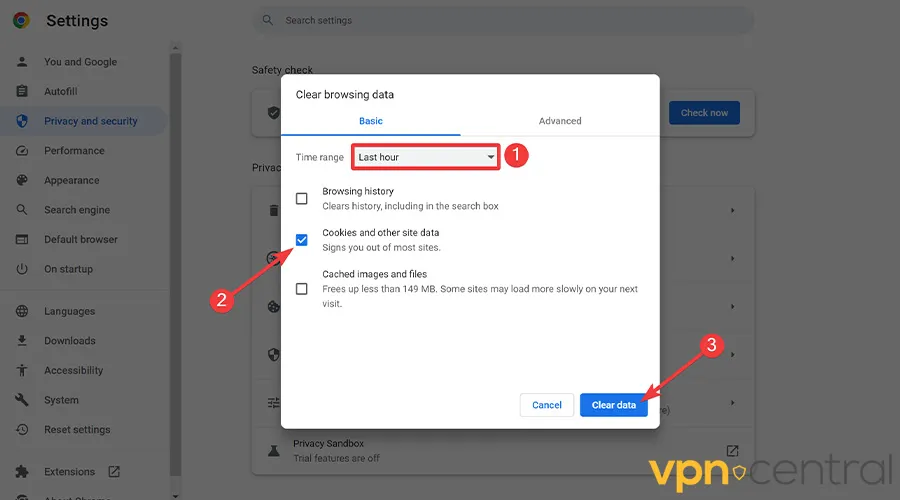 Restart your computer.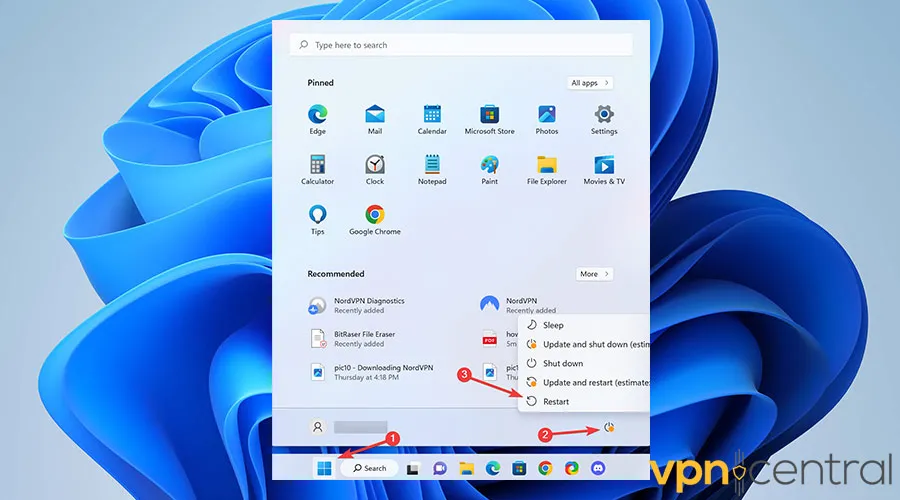 Enjoy your favorite matches on Optus Sport.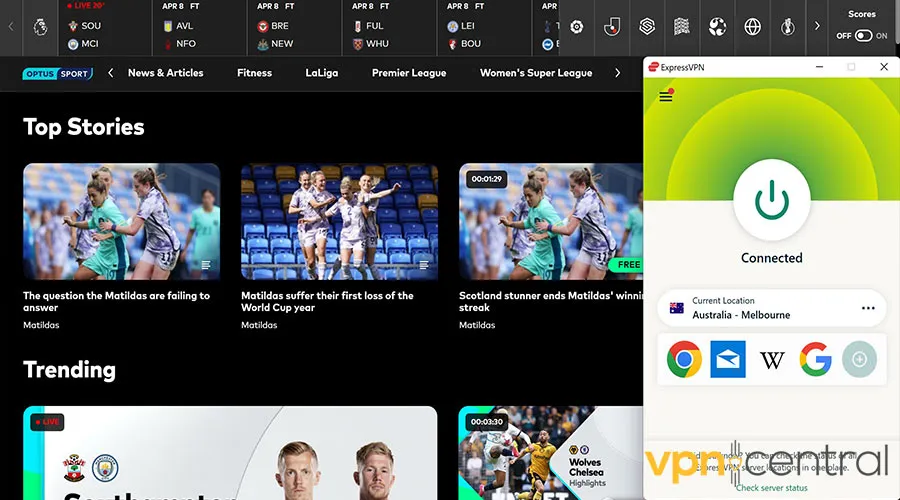 3. Change VPN Protocol
VPN protocols offer distinct benefits, including varied performance capabilities. Consider switching to a different one to fix the issue.
Here's how to change your VPN protocol on ExpressVPN. The process is similar for other VPN providers too.
Click on the Start Menu, type ExpressVPN, and press Enter.

Select the Burger menu icon and open Options.

Navigate to the Protocol tab, choose a different protocol, and click OK.

Enjoy your favorite matches on Optus Sport.
4. Update your VPN
Your VPN provider does its best to stay on top of the anti-VPN approaches by releasing regular updates.
Here's how to update a VPN app.
Go to your VPN's download page and pick the app for the device you're using.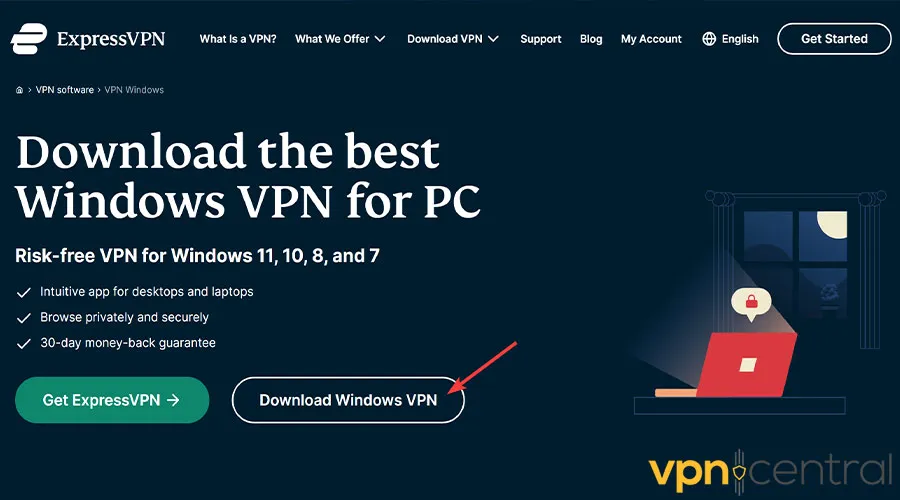 Launch the downloaded file and follow the on-screen instructions to Install it.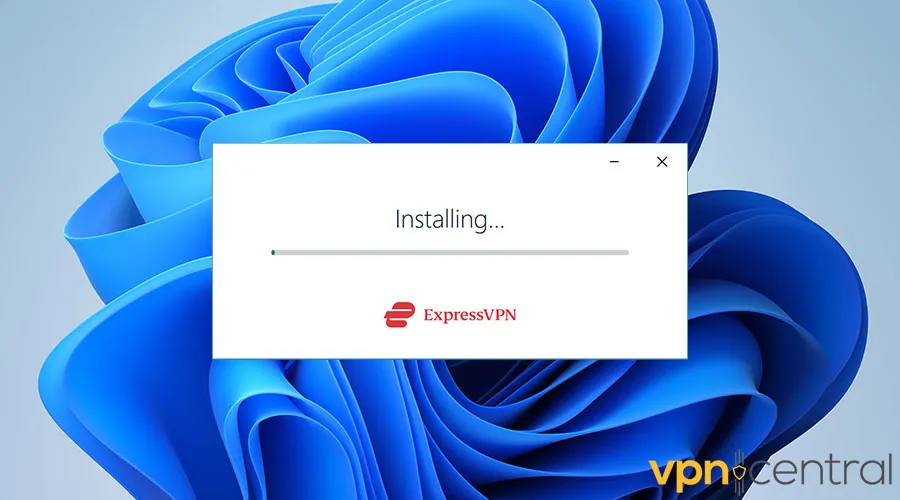 Enjoy your favorite matches on Optus Sport.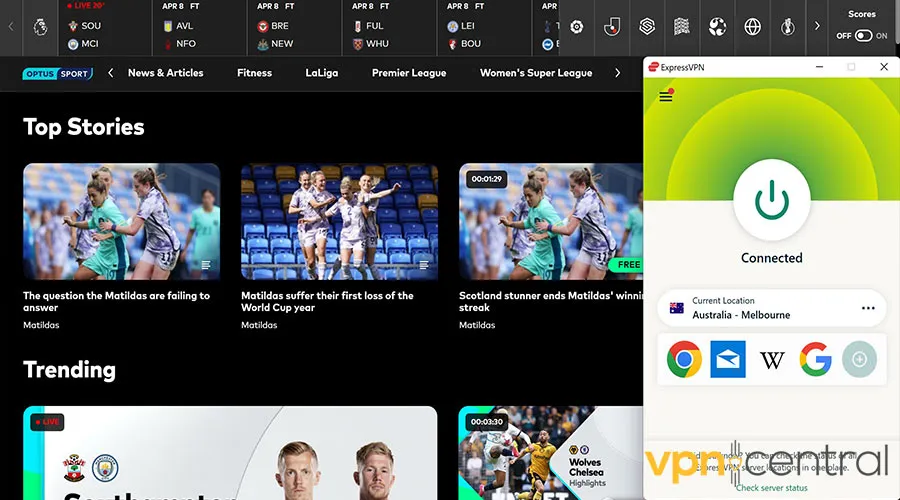 5. Change your VPN provider
Not all VPN providers can conveniently bypass the infamous Network error on Optus Sport.
Thus, having experienced the top VPN choices, it's safe to say ExpressVPN is the finest pick with highly reliable servers for streaming.
Here's how to buy and launch ExpressVPN on Windows:
Go to the ExpressVPN order page, and choose the desired subscription period.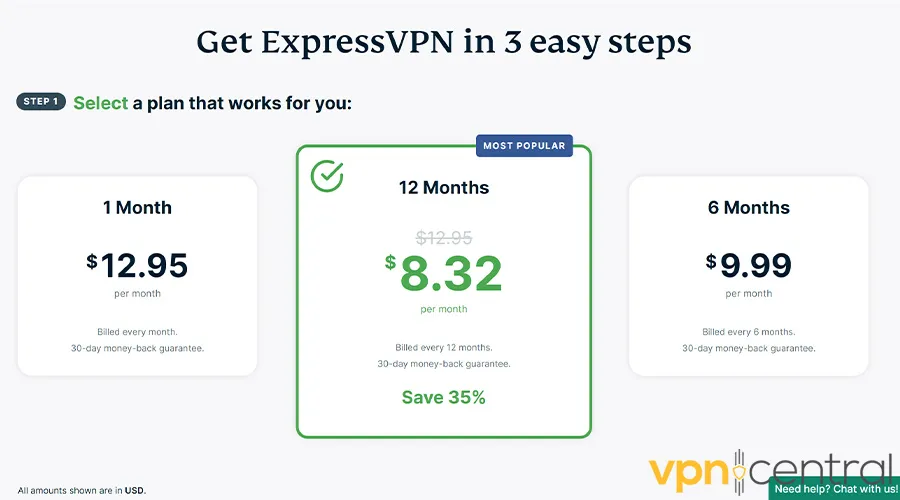 Pick a payment method and click Join Now to purchase the license.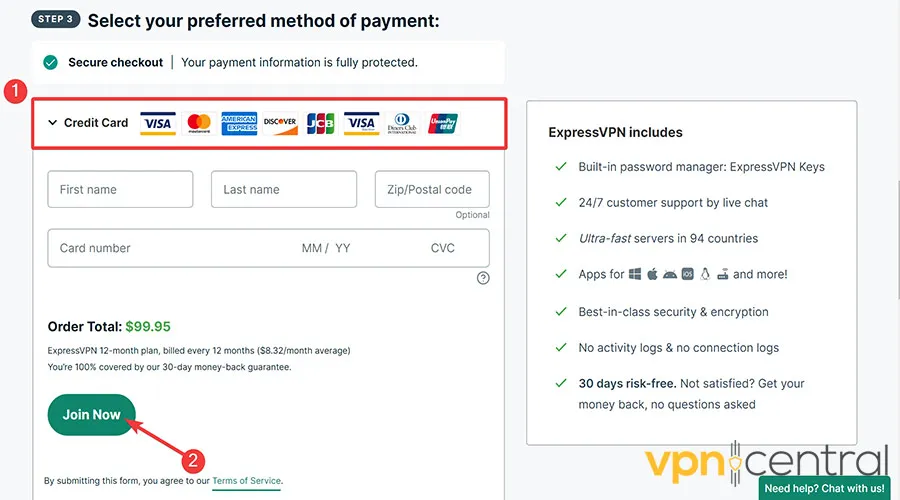 After receiving the activation email, go to the ExpressVPN download page and hit Download the Windows App.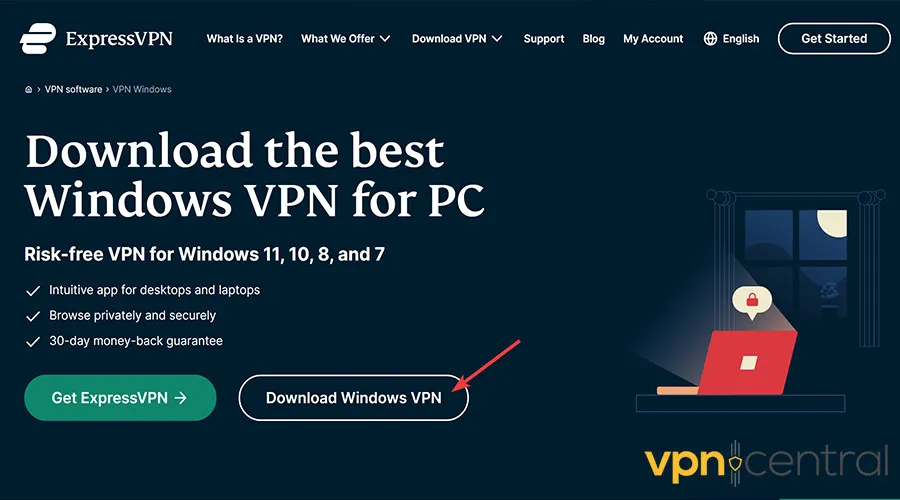 Follow the on-screen guideline to Install it.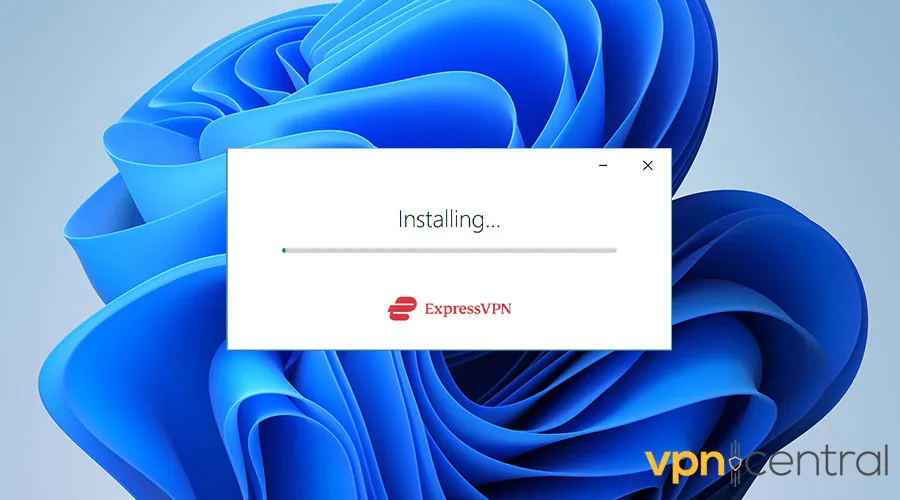 Click the Power icon and enjoy Optus Sport.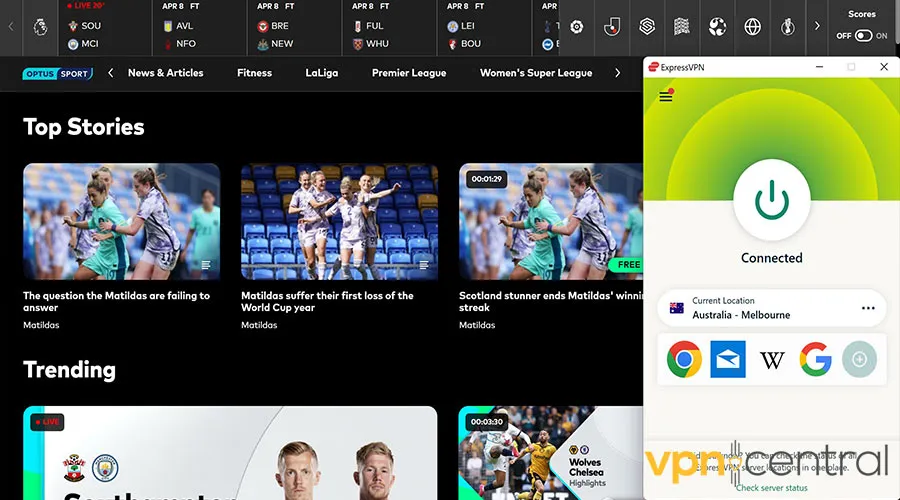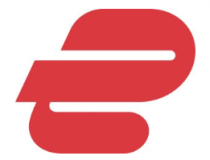 ExpressVPN
Watch Optus Sport error-free by upgrading to this unblockable streaming VPN!
Does Optus Sport block VPN services?
Yes, Optus Sport has no choice but to block VPN services as they oppose the platform's licensing agreements and copyright regulations.
There are several systems for detecting and intercepting VPN services, but most streaming platforms blacklist IPs to do so.
So, Optus Sport constantly searches for IP addresses that large groups of people use to log into their accounts and block them.
However, premium VPNs, unlike most free ones, offer obfuscated servers that bypass the VPN detection systems.
Therefore, not only can you relax knowing that your Optus Sport account is safe, but also that your online activity is concealed from prying eyes.
Summary
Optus Sport is a premium sports channel exclusively created for people in Australia with plenty of content to offer.
So, if you're traveling or living abroad, you cannot access the platform as it geo-blocks non-Australian IP addresses.
Still, you can enjoy the streaming service with a VPN until you hit a VPN-detected error message that paralyzes your account.
If so, follow the guideline in this article and go around the "Optus Sport not working with VPN" once and for all.
Finally, consider contacting your VPN provider if none of the approaches help.