OTOTOY is the ultimate place for all Japanese music.
Although it offers a wealth of high-quality DRM-free tracks, some are region-locked. That's why you might get an error message when adding items to your cart.
On the bright side, there's an easy way to beat OTOTOY's restrictions.
Below, we'll show you how to get the music you want from the platform, regardless of your location.
Why is OTOTOY not available in your region?
OTOTOY is accessible from any part of the world. However, you'll find that some items on its digital music store are not up for grabs.
Namely, the copyright holders may disallow the distribution of their assets in certain regions. So, the platform uses geo-blocking to implement this prohibition.
While OTOTOY doesn't hide the contents, it limits what you can buy by checking your geolocation through your device's IP address.
If the item is not available for sale in your region, you'll get an error message right next to the non-functioning Add to Cart button.
How to unblock OTOTOY from anywhere?
So if an OTOTOY album is not available in your region, but you still want to get it, we'll show you the best course of action.
Use a reliable VPN service
A VPN is a tool that obscures your device location data by sending your traffic to a third-party server, which then communicates with sites.
As a result, OTOTOY would detect the VPN hardware's IP instead of your device's.
To increase your chances of unblocking restricted music on the platform, you'd have to connect to a server in Japan to appear as if you're making a purchase domestically.
One of the most reliable options on the market for OTOTOY is ExpressVPN, so here's how to get started on Windows:
Subscribe to ExpressVPN to create an account.

Install the native app for your system.

Complete the setup process and launch the app.
Log in with your credentials.
Click the hamburger icon in the upper left corner or the three dots next to Selected location to explore the available server options.

Go to the All Locations tab, then Asia Pacific, and choose Japan to reveal the drop-down menu.

Select one of the servers.

Once connected, start filling your OTOTOY cart.
As you can see, the error message is gone, and the buttons are no longer grayed out.
Additionally, ExpressVPN comes with a great set of benefits. It's compatible with the most popular routers and major desktop and mobile systems.
Furthermore, it offers you a wide selection of protocols, malware and tracker blockers, and IPv6 leak protection. You'll also find its kill switch and split tunneling features quite handy.
Its servers are RAM-only, and that ensures it abides by its no connection and activity logging policy.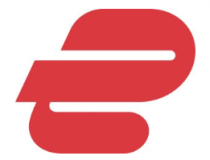 ExpressVPN
Enjoy unlimited access to all OTOTOY has to offer with this top-tier VPN service.
Wrap up
We know it's frustrating to find the music you love only to encounter the OTOTOY not available in your region message when you're about to purchase.
That's why we recommend ExpressVPN to help you shop on the platform with no restrictions.
This premium service has plenty of handy features, and it's definitely worth your time and money.