Peacock is an American video streaming service run by NBCUniversal, featuring content primarily from NBCUniversal studios and other third parties.
Unfortunately, Peacock is currently available only in the US and uses geo-blocking to restrict users from accessing it from other countries.
If you're trying to stream your preferred content from another country and get the message: This service is unavailable in your region, you should use a VPN service, preferably a premium one.
The VPN will assign you a US-based IP address which will trick the streaming service into thinking that you're located in the US and thus you will be able to use the service without any restrictions.
You may have also stumbled upon this message: "Sorry, accessing Peacock through a VPN is restricted." If that's the case or you're having other issues watching Peacock with a VPN, we are here to help you with a list of solutions that work.
Why is Peacock not working with VPN?
Not being able to open Peacock while on a VPN can happen for a lot of different reasons, most commonly:
➡️ Your VPN IP is banned– if someone else using the same VPN service has broken the rules and regulations of Peacock, you won't be able to use the platform either
➡️ Peacock detects your VPN – the platform uses a GeoIP database to detect whether you are connected on VPN traffic, make sure you enable are privacy features your client offers
➡️ Bad Internet connection – frequently overlooked, a bad connection affects all your online endeavors, disconnect from the VPN and troubleshoot your Wi-Fi
These problems don't affect a specific client, users report having issues with some of the most reputable services, including:
Peacock not working with NordVPN
ExpressVPN not working with Peacock
These are obviously great VPNs, but due to misconfiguration or other internal problems, you may not be able to access Peacock. See below what you can do to access the platform in no time.
What can I do if Peacock is not working with VPN?
1. Use a USA-focused VPN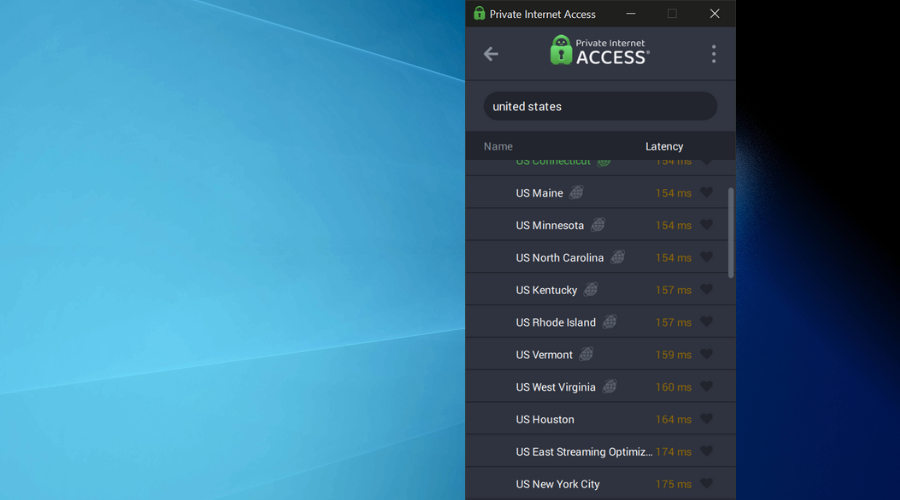 If you keep experiencing issues with your current VPN provider, we recommend looking into alternatives that have a good number of US servers.
We recommend the premium VPN provider Private Internet Access. It has servers across the whole world, but it offers optimization for US performance.
The VPN offers unlimited bandwidth, which means that along with the geo-restrictions, you will also surpass any type of throttling. This ensures that you will be able to watch your shows at high speed.
The software can automatically connect you to the best server for your specific configuration. You still have the option to manually pick your server if that's what you prefer.
Private Internet Access is a subscription-based VPN provider with a 30-day money-back guarantee. It is compatible with all major operating systems and one subscription allows you to connect up to 10 devices.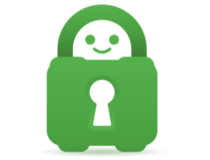 Private Internet Access
Use PIA's streaming-optimized servers to bypass restrictions and get unmatched video quality on Peacock!
Run a speed test or open a few websites and compare loading times to make sure everything is fine.
2. Switch VPN servers

If your VPN is slow or constantly disconnecting, this could be related to your selected server which can become overcrowded with users.
In order to fix this issue, switch to another server in the same country.
If there are multiple locations to choose from, select the one closest to your real location for the best results.
Run a speed test or open a few websites and compare loading times to make sure everything is fine.
3. Change VPN protocols

If your VPN is slow and provides unstable connections, you should switch your IP and/or VPN protocols.
Your IP protocol is the one that makes your Internet connection possible, while VPN protocols are the basis of every VPN service and responsible for data encryption and routing.
IP Protocols
In this case you will have to choose from User Datagram Protocol (UDP) and Transmission Control Protocol (TCP), with UDP being faster and TCP more reliable.
The default IP protocol used depends on your VPN and you can switch between the two protocols in the Settings menu of your VPN application.
VPN Protocols
Although changing your VPN protocol can lead to better performance, there is also a security risk you should consider.
Most premium VPNs use OpenVPN by default since it's considered the best VPN protocol to choose today.
However, you can switch to other protocols, like L2TP/IPsec and PPTP if you want a faster connection.
If you're concerned more about privacy, you should stick with OpenVPN.
4. Use a different VPN port

If your VPN is slow and fails to access blocked content, you should switch port numbers.
For a connection to be made between your computer and the VPN server, a certain networking port on your end is used.
While there are many different ports for various types of Internet traffic, your VPN only uses one at any given time.
Sometimes, these ports may become overloaded, resulting in poor speeds similar to how a crowded server will slow you down.
In other cases, internet service providers will intentionally throttle traffic on popular ports, effectively limiting your connection.
You can fix these issues by routing your VPN traffic through a different port.
5. Look at other security measures
As the VPN works closely with your internet connection and even modifies it, it can sometimes be detected as a threat by your system's firewall or antivirus program.
To check if that's the issue, turn off any external programs that may interfere with the VPN and then, if the problem persists, disable your firewall from the Control panel.
If you notice an improvement in speed and stability, then you've identified the issue successfully.
However, permanently turning your firewall off is not a solution – at least not one you should be willing to apply.
While conflicts between your VPN and firewall aren't too rare, disabling your built-in defense for extended periods isn't a good choice, as it provides extra protection.
Instead of having to choose one or the other, you should have your VPN work together with your firewall.
6. Try a different network

If you've already tried a few different methods without success, take your device and test your VPN at a new location.
Launch your VPN at someone's place or a public network – preferably one similar to yours, for a more accurate comparison.
A stable connection and smooth loading times will indicate that there's nothing wrong with your VPN and that you should talk with your ISP instead.
If your network gives you problems regularly, trying a different network should be your number-one step.
Even if you've checked the connection without a VPN, you should complete this process and cross it off as a possible reason for your trouble.
7. Check if your VPN works with local servers

If your VPN refuses to connect while you're in a different country, it might be because you're checking from a country that blocks VPN sites or isn't privacy-friendly.
Unfortunately, there are some places in this world where the right to privacy is often forgotten, and bypassing censorship is an everyday struggle.
When traveling to such locations (Russia, China, etc.) you may encounter connectivity issues with your otherwise-perfect VPN.
If you plan a trip to any of these countries, plan accordingly because otherwise, you will end up with a VPN that won't work in your current location.
The only real solution is to make sure you've installed and configured the right VPN for your destination before you reach it.
8. Check your VPN software version

If your VPN is crashing and/or has connectivity issues, you should check its software version.
VPN clients are updated all the time – at least if you're using a high-quality service.
Although many clients come with auto-update settings, it's easy to forget about a new version after deciding to install it later.
What you may not know, however, is that this new version fixes the stability issues you've been running into for the past week.
An otherwise perfect VPN can quickly become unusable, so make sure it's up-to-date.
Most apps will give you an overview of their current version, and whether you can update to the latest one. In some very rare cases, you may need to switch back to an older client version.
9. Uninstall old VPN software

If you're a careful consumer, you've probably tried a few different VPN services before deciding on your current one.
You should know that too many VPNs can sometimes mess up your connection even if you don't use all but one of them.
So, to deal with constant VPN crashes and poor connectivity, you need to remove any old VPN software you aren't using. Make sure to uninstall the programs from your device's control panel because simply deleting the files won't do anything.
10. Reinstall your current VPN

If anything from the above fails, you should check whether your VPN issue is hiding somewhere in the installation process.
While you'll normally get an error message, it's possible that your VPN client is able to boot up but fail to stay on due to an incorrect installation.
Uninstall the VPN software from the control panel and then reinstall it. It's a good idea to download the client again – just in case you got a corrupted download and some key files are missing.
With Peacock, you can stream classic NBC shows like The Office, Law & Order, 30 Rock, Parks & Recreation, Friday Night Lights, and Saturday Night Live, and Universal film franchises like Fast & Furious, Jurassic Park, and The Bourne Trilogy as well as classic films like Schindler's List, E.T., etc.
The service offers three subscription plans: Free, Premium, and Premium Plus, with the free version being ad-supported and offering limited content, while the premium subscriptions offer larger content, including additional NBC sports and WWE Network.
It's a great platform to keep up with a lot of content, so we really hope that the solutions above helped you gain access to it & stream your favorite shows and movies with Peacock.
When your VPN is acting up, it most likely isn't your fault, so in case none of the solutions works for you, then contacting your VPN service's customer support would be the best option here.
Even though the streaming service is currently available only in the US, a premium VPN service should help you bypass the geo-restrictions in most cases.