Popcorn Time is an open-source multiplatform BitTorrent client used for streaming movies and TV shows. It features an awesome integrated media player which is easy to use. However, there are possibilities of getting caught sharing an IP address, which is considered illegal. That's why you need a VPN!
We selected the best Popcorn Time VPN services to access the platform without incurring legal problems. We will go through the legal aspects of using Popcorn Time and why using Popcorn Time VPN is a wise choice.
Best Popcorn Time VPN
Best Popcorn Time VPN for Anonymity
Characteristics of NordVPN:
Automatic Kill Switch: This technology will cut your internet connection the moment your VPN connection drops.
Wi-Fi Protection: With NordVPN, you can use public Wi-Fi even to check your bank balance or buy online, without fear of being exposed.
DNS Leak Protection
P2P is permitted.
PROS AND CONS OF USING NORDVPN AS YOUR POPCORN TIME VPN
| | |
| --- | --- |
| PROS | CONS |
| Fantastic value for money | Some servers are relatively slow |
| Up to six devices at once | |
| Excellent encryption | |
| Network reliability | |
| 30-day money-back guarantee | |
| Zero logs | |
NordVPN is an excellent Popcorn Time VPN service that is majorly focused on privacy. It's headquartered in Panama so it's outside the direct reach of NSA and GCHQ.
It boasts quite a huge number of servers located all across the globe. It offers you fast speed and a wide range of services, at an exceptional price.
Its servers are present in every corner of the world, and they offer you high speeds for Popcorn Time downloading. The network keeps no logs at all, and according to the official website, it's the world's most advanced VPN.
NordVPN has been in service for over ten years, and it offers you military-grade protection. It features great encryption by utilizing OpenVPN, L2TP/IPSec, and L2TP. It also offers a double-hop VPN.
It's available on Windows, Mac, Android, iOS, and Linux. You can use up to 6 devices on NordVPN.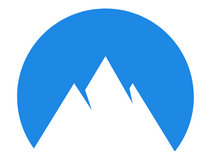 NordVPN
Secure your online identity while torrenting with this top-tier VPN service!
---
Best Popcorn Time VPN all-around
Characteristics of ExpressVPN:
A kill switch
A DNS leak protection that is fully firewall-based
WebRTC protection
OpenVPN encryption suite
24/7 customer support
30-day full money refund guarantee
Zero logging.
PROS AND CONS OF USING EXPRESSVPN AS YOUR POPCORN TIME VPN
| | |
| --- | --- |
| PROS | CONS |
| Unlimited Bandwidth with Ultra Speed | A bit more expensive than other VPN |
| 99.99% Uptime | |
| Endless Server Switches | |
| Provides all the best VPN protocols. | |
| Zero logging | |
| High-End Security with OpenVPN 256-bits | |
| 5 Simultaneous-login Option | |
| 30-Days Money Back Guarantee | |
ExpressVPN is one of the best Popcorn Time VPN services that you can find out there. It offers you a vast and speedy global network of VPN servers.
The network they offer is SSL secured and brags 256-bit encryption that is sure to allow you full anonymity while online. ExpressVPN also boasts a high degree of user-friendliness.
Though designed to look simple in the eye, it packs the most important features that you may need while using Popcorn Time. The service is available for Windows, Mac, iOS, and Android users.
All plans include all VPN features and apps, unlimited high-speed bandwidth, and 24/7 customer support.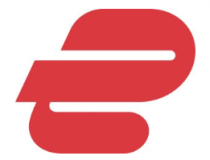 ExpressVPN
Enjoy the highest level of security and the best torrenting speeds with ExpressVPN.
---
Best Value Popcorn Time VPN
PROS AND CONS OF USING CYBERGHOST AS YOUR POPCORN TIME VPN
| | |
| --- | --- |
| PROS | CONS |
| 7 simultaneous connections for premium plus users | The app could be improved and simplified |
| No-logs policy | |
| Windows, Mac, iOS, Android, Linux, Routers | |
| Over 2750 VPN servers in 60 countries worldwide | |
| Ultra-fast streaming | |
| High-End Security with OpenVPN 256-bits | |
| Double encryption | |
| Open transparency report | |
| Unlimited bandwidth and traffic | |
| 24/7 Live Chat Support | |
| 45-day money-back guarantee | |
CyberGhost is a VPN provider based in Romania and therefore very safe for your privacy. The company applies a strict no-logs policy enforced by the Romanian law on privacy.
Apart from security features, CyberGhost is a smart choice for a Popcorn Time VPN it's optimized for streaming. With such a great speed you can smoothly watch movies on Popcorn Time without buffering or interruptions.
Not to be overlooked is the fact that among the best VPN providers, CyberGhost offers economical plans. Especially if you go for the 3-year offer you will enjoy a top VPN provider for just a few bucks per month.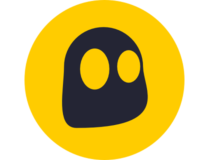 CyberGhost
Benefit from fast torrenting speeds and advanced privacy protection with CyberGhost.
---
Best Cheap Popcorn Time VPN
PROS AND CONS OF USING SURFSHARK AS YOUR POPCORN TIME VPN
| | |
| --- | --- |
| PROS | CONS |
| Exceptionally low price | Limited VPN server network |
| No-logs policy | |
| P2P and BitTorrent download allowed | |
| Strong encryption protocol | |
| User-friendly | |
| Fast speed | |
| 30-day money-back guarantee | |
Surfshark VPN is a super user-friendly VPN that guarantees high-performances.
It is easy to use because the user interface is very intuitive and practical. You just need to download the app on your device and you are ready to go with just one click.
Despite the simplicity, Surfshark doesn't neglect your privacy. The VPN employs the latest technologies to protect your internet connection and make it anonymous.
What we appreciate about this provider is the capability to unlock a large number of geo-localized websites including Netflix. Moreover, the speed is quite impressive and you can stream HD content on Popcorn Time without any hiccups.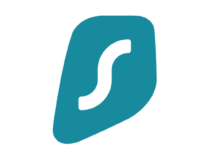 Surfshark
Enjoy 10Gbps connectivity and a seamless P2P experience with Surfshark.
---
One of the world's best VPN services
Characteristics of IPVanish:
Allows file-sharing traffic/ P2P: There's no restriction on P2P traffic like BitTorrent
NAT Firewall protection: Prevents you from the exploitation of malicious entities.
Wi-Fi Hotspot protection: Public networks are unsecured connections. They ease the process for people with malicious intentions to access stored credentials or financial information. IPVanish offers you protection when using public Wi-Fi, so you still remain secure.
Support for multiple VPN protocols: It offers connections over OpenVPN (128-bit encryption), L2TP (256-bit encryption) and PPTP (128-bit encryption).
Device Compatibility: IPVanish is available for various devices. It has automated software for Mac, iOS, Windows, and Android. It can also be configured manually for Ubuntu, Windows phones, Android TV Chromebook, and even routers.
No Logging: With IPVanish, you can be completely sure to avoid the storage or recording of user activity. Any information provided is also not retained, and this ensures your online safety.
An unlimited number of Installed devices: You can install IPVanish software on as many devices as you so wish. However, you can't connect more than two devices to the VPN simultaneously. One can only use OpenVPN while the second is using either PPTP or L2TP.
PROS AND CONS OF USING IPVANISH AS YOUR POPCORN TIME VPN
| | |
| --- | --- |
| PROS | CONS |
| Network of servers | VPN service subject to US data privacy laws |
| Easy to set up | |
| No traffic logs kept | |
| 30-Day Money Back Guarantee | |
| Unlimited devices | |
IPVanish is one of the largest and fastest-growing VPN networks. The VPN does not record your activity while you are connected to their network. It's also easy to use, with one-click applications available for all platforms.
One major plus for IPVanish is that it operates a top-tier backbone which means that it fully controls its entire network. It, therefore, does not rely on hosting services from third-party providers.
The network has the capacity to deliver not only high speeds but also maintain throughput speeds, unlike some networks where you may notice choppy feeds, especially in the evenings.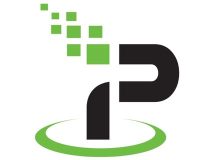 IPVanish
Enjoy top-notch security and a large fleet of P2P-optimized servers with IPVanish.
---
One of the most popular Popcorn Time VPNs on the market
PROS AND CONS OF USING PIA AS YOUR POPCORN TIME VPN
| | |
| --- | --- |
| PROS | CONS |
| Very affordable price | Servers in fewer countries than other VPN providers |
| Encryption strength & overarching variety | Rare performance fluctuations |
| Zero logs | |
| Same client across platforms | |
Private Internet Access is quite an excellent choice for a Popcorn Time VPN though. It is one of the most affordable VPN services that you can find.
Along with this excellent price comes high-level encryption technology, a simple interface, and a very user-friendly system.
It is available for virtually any operating system including Windows, Mac, Linux, and Android. It also allows you up to 5 simultaneous connections.
There are the UK and US servers dedicated to media streaming, Romania, Germany and Netherlands servers meant for torrents, and Israel and Hong Kong servers that are meant to act as local servers for customers located near those countries.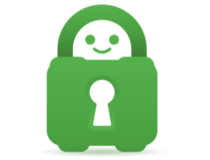 Private Internet Access
PIA is optimized for streaming and torrenting, which makes it perfect for Popcorn Time.
How to Choose the Best Popcorn Time VPN
The major purpose of using a VPN for Popcorn Time is to conceal your internet identity. It is crucial to select a VPN that doesn't log your activities.
The Popcorn Time VPN you choose should also allow Peer to Peer connections or simply file sharing, so as to make sure BitTorrent network connections are not blocked.
You should also consider
VPN Security
Basically, this is the level of encryption and security providers offer. We recommend you use the OpenVPN protocol with AES 256-bit encryption. The VPNs in our list all support OpenVPN.
Privacy
We included VPN providers in our list VPN providers that do not keep logs of your activity. This is an important feature in the case of a legal investigation. A no-logs VPN doesn't store any information about your activity online so it is impossible to track back to you.
Speed
When downloading a movie or series on Popcorn Time, you need a VPN that won't impair your download speed. It should also have a nice selection of streaming servers. That allows you to choose the best-performing VPN server that guarantees a smooth stream.
File Sharing
As mentioned earlier, this is the ability to allow BitTorrent connections. If the VPN you choose doesn't support P2P or BitTorrent download, you cannot use Popcorn Time.
Why Use Popcorn Time VPN?
Popcorn Time's content is usually pirated and may be illegal in your country, which is why you need to use a VPN. A VPN conceals your IP address, and therefore you can't be tracked.
Popcorn Time may also be blocked in your country. For example, in the UK, you can't go past the home screen. The only chance to use it is to try with a VPN to bypass geo-restrictions or proxy services.
When you use a VPN to access Popcorn Time, you will be using an IP address that has been given to you by the server. Everything that will be transferred to or from your computer will be encrypted, and your IP will be hidden. Whatever you watch or download will be hidden from your ISP (Internet Service Provider).
Conclusion
Popcorn Time is an extremely useful service, considering that it's free. However, depending on your country, it can bring you into legal trouble.
This is especially true if you live in countries where the government is strict with copyright laws. Therefore, you should find a top VPN service to use with the platform. The above-reviewed Popcorn Time VPNs are just perfect for you!
FAQs
What to Do if You Get Caught?
If you happen to get caught, copyright holders get a legal team to act on their behalf. In this situation, you can either be sued or fork out a cash settlement. You should then consult your local government authorities for official guidance.
How to Use a Popcorn Time VPN in Germany?
Using Popcorn Time in Germany can be tricky. The German government is strict on piracy, so you MUST use a VPN if you don't want to be charged.
Secondly, do not connect to a server located in Germany. You should connect to a server in nearby Switzerland instead, for example.
Can I use Popcorn Time without a VPN?
You shouldn't use Popcorn Time without a VPN. We don't advise it, because you'd be exposing your IP address. That may lead to warning letters, fines, or even prosecution for copyright violations!
Which Countries Have Banned Popcorn Time VPNs?
Popcorn Time is absolutely legal as long as you're only using it for personal purposes. But if the content that's being watched and shared has been copyright protected, then this could become an issue in some countries with strict copyright laws, where Popcorntime will be considered illegal because of its uses by law enforcement agencies or other government organizations to track down whoever uploads/downloads films online without permission from their creators.
Is It Possible to Be Tracked while Using a Popcorn Time VPN?
Reliable VPNs secure your data from any form of tracking by encrypting it. However, you won't get consistent safety with free or lesser services.