Whether you're a Seychelles resident or tourist, a good VPN can hide all your online actions from your ISP and other Internet snoopers.
However, the VPN market is wide, and picking a provider can be challenging. What you need is reliable software with plenty of servers, preferably some of them close to your actual location.
With that in mind, we singled out the top five Seychelles VPN solutions available.
Why do you need a VPN for Seychelles?
A VPN brings plenty of benefits, among which are the possibilities to:
Use public Wi-Fi safely — Tourists often use any network they can access. A VPN can help you overcome all dangers of public Wi-Fi and browse safely.
Beat location-based restrictions — Some sites and streaming services aren't accessible from Seychelles. However, you can change that by masking your IP using a VPN.
Avoid ISP monitoring — A VPN hides all your online activity from everyone, including the ISP. That way, you can avoid intentional Internet throttling and enjoy a good connection at all times.
The best VPN services for Seychelles in 2022
These are our top picks for Seychellois users:
ExpressVPN offers a lightning-fast internet connection that not only keeps your data safe but often increases your speed.
This service has 3,000 servers in 94 countries. The closest locations to Seychelles are Kenya and South Africa.
As there's no limit on the bandwidth, you can use the VPN for whatever you want. It allows up to five simultaneous connections on different devices.
ExpressVPN uses 256-bit AES encryption to ensure all your data is safe. The kill switch function will stop all your traffic if the VPN disconnects unexpectedly.
It offers different protocols with a handy description of each in the app.
ExpressVPN's listed price is $12.95/month, but if you choose to get a one-year plan, it goes down to $8.32/month, saving you 35%. The service also offers a 30-day money-back guarantee.
Pros:
High speeds
Advanced security
Various protocols
Cons:
Slightly expensive
Streaming servers not labeled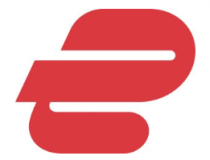 ExpressVPN
Secure your online identity with ExpressVPN when traveling anywhere in the world.
2. CyberGhost — largest server fleet
CyberGhost is best known for its 6,900 servers in 91 countries, including the United Arab Emirates.
Seychelles users can find any virtual location they want. And if they need something close to home, servers in Kenya, South Africa, and Nigeria are all available.
This service has no data cap and can work on seven devices at once.
It uses the popular 256-bit AES encryption to ensure your connection is safe. There's an entire privacy settings menu with a kill switch and other handy functions.
With CyberGhost, you get three protocols you can quickly switch between using a drop-down menu.
You can get your subscription for $12.99/month, but there's a special offer for those looking to commit long-term. A two-year deal will cost you only $2.19/month, saving you 83%.
Users with a monthly plan get a 14-day money-back guarantee, while people with a two-year subscription can ask for a refund within 45 days of the purchase.
Pros:
Impressive number of servers
Seven simultaneous connections
UAE servers
Cons:
Expensive one-month deal
No double VPN option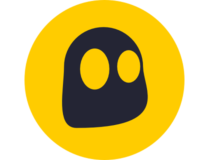 CyberGhost
For excellent Internet speed and security, try the services of this premium VPN provider.
3. NordVPN — excellent privacy protection
NordVPN is another giant in the VPN world. With over 5,000 servers in 59 countries, it's a great option for Seychelles users.
While NordVPN doesn't have servers in Kenya, it lets you hop onto the ones in South Africa and the United Arab Emirates.
There's no data cap, and you can set it up on up to six devices at the same time.
Like many other popular VPNs, it uses 256-bit AES encryption. There's a kill switch and a double VPN functionality.
This service comes with several protocols, including its variation of WireGuard called NordLynx.
It's available for $11.99/month, but the price goes down to $2.99/month if you commit for two years. There are Standard, Plus, and Complete plans, each offering certain benefits.
Regardless of which option you opt for, you get a 30-day money-back guarantee.
Pros:
Double VPN
UAE servers
Various pricing options
Cons:
Not all servers support torrenting
Minor interface issues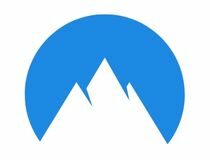 NordVPN
With this VPN service, you'll never again worry about public Wi-Fi security or geo-restrictions.
4. Surfshark — unlimited simultaneous connections
Surfshark VPN is available in 100 countries across the world. This feature-rich service has over 3,200 servers, and you'll likely find any location you want.
It has no servers in Kenya, but it offers a good choice in South Africa, Nigeria, and the United Arab Emirates.
Like other top options on the market, Surfshark doesn't put a cap on your data flow. What's unique about it is that it works on an unlimited number of devices simultaneously.
Surfshakr uses the standard 256-bit AES encryption. As for other security features, it has a kill switch and a double VPN function.
You can switch between three protocols using a simple drop-down menu within the app.
You can grab a Surfshark monthly subscription for $12.95. If you want a two-year deal, you'll pay $2.49/month, thus saving 81%.
The service includes the industry standard 30-day money-back guarantee.
Pros:
Servers in 100 countries
No simultaneous connections limit
Double VPN available
Cons:
Expensive monthly deal
No Kenya servers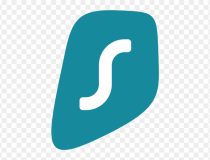 Surfshark
Whether you're in Seychelles or anywhere else, Surfshark will cover all your security and connectivity needs.
5. IPVanish — cheap one-month deal
IPVanish, one of the less expensive options on the market, also makes our list of top Seychelles VPN choices.
This service has over 1,900 servers in 75 countries. South Africa is the only available location in Africa, but it also offers servers in the United Arab Emirates.
Furthermore, it doesn't impose a bandwidth limit, and the software can run on an unlimited number of devices simultaneously.
IPVanish also uses AES 256-bit encryption. While there's a kill switch function, this service doesn't include a double VPN feature.
The software lets you choose between three protocols, offering brief descriptions of each.
What separates IPVanish from other entries on this list is its pricing. The one-month deal is slightly less expensive, at $10.99.
For users who grab a yearly plan, the price goes down to $3.99/month, saving them 63%.
All deals include a 30-day money-back guarantee.
Pros:
Cheap one-month deal
Unlimited simultaneous connections
Easy-to-use app
Cons:
No double VPN
Expensive yearly plan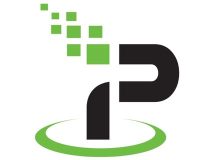 IPVanish
Secure all your devices with IPVanish for a bargain price.
Wrap up
No Seychelles resident or tourist in this beautiful country will go wrong with these five VPNs for keeping their data safe.
Find the one that suits your needs the best, and you'll be able to browse the web freely.
With a good Seychelles VPN, you'll be able to access any site you want while keeping the prying eyes away.