Using VPN with Skype maintains online privacy and allows users from restricted regions like the UAE to keep using the VoIP app.
However, it seems like Skype isn't always working great with a VPN, showing the infamous Sorry, we can't connect to Skype or Unable to sign in errors.
This happens despite your Internet connection working great, so you know there's an issue with the VPN.
This article will explore the reasons behind this issue and provide solutions to help you get Skype working with VPN again.
Why is Skype not working with your VPN?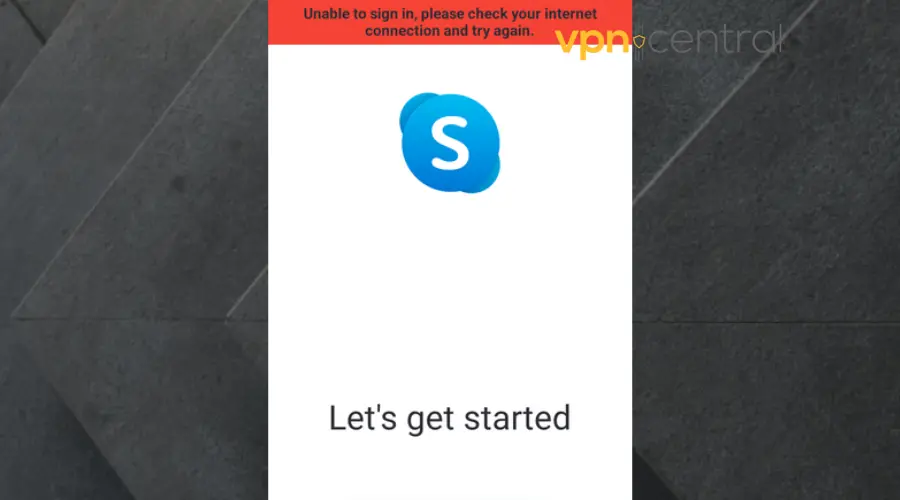 A few issues may contribute to Skype not working with VPN.
Geo-restrictions: connecting to a VPN server where Skype is blocked, like China, the UAE, or Bangladesh.
Server overload: You may hardly get a stable connection if the server you are using is crowded, and you'll end up stuck on the Skype connecting… screen
Active killswitch: the security killswitch automatically stops all traffic if the VPN connection drops, even for a split second, leaving you disconnected from the internet
Firewall interference: the security software on your device may flag the VPN as a threat and stop it from accessing the web
Outdated software: an older version of either the VPN provider or Skype itself can bring up errors due to the presence of bugs.
Fist and foremost, make sure you check both your VPN and Skype apps and update them if necessary. If the issue still persists even after that, go on and try out the guidelines below.
How to fix it?
In this section, we will focus on the tested and proven solutions for Skype not working with VPN. Follow along and if you don't get it on the first try, don't give up and move to the next solution.
1. Connect to a different server
Check to confirm that you are not connected to one of the countries like China that have blocked Skype. There's also a chance that your current server is overcrowded.
Either way, switching VPN servers may help.
To do this:
Launch your VPN app.
Open the list of servers and search for a different location. Most VPN providers have the server list menu next to the current VPN server connection status.
Choose a server and connect.
Go back to Skype. The error should clear now.
2. Turn off the killswitch feature
VPNs put in place the killswitch option as a security measure. What it does is automatically cut off your link to the internet when your VPN connection drops.
However, it can be the reason why Skype isn't working properly when you connect to VPN – it's losing connection or fails to connect because of the killswitch.
To get this done:
Launch your VPN app.

Go to Settings or Options.
Click on the kill switch option. Some VPNs have branded names for them, such as Network Lock.

Uncheck the box beside it.
Try getting access to Skype again.
Note that disabling the killswitch may put you at a security risk, so turn it back on as soon as possible.
3. Allow VPN through the firewall
As mentioned, if your firewall identifies the VPN as a threat, it will stop it from accessing the web. Consequently, any app that requires the Internet will not work, including Skype.
The steps below will guide you on how to allow your VPN through the firewall.
On the Start menu, search for Windows Security. Click to open it.
Click on Firewalls & network protection.
Select Allow an app through Firewall.
Click the Change settings button.
Check the box beside your VPN if it is empty.
If you cannot find your VPN on the list, click the Allow another app button at the bottom right of the window.
Check the box under the type of network: either Private or Public, you want your VPN to access.
Click Ok.
Then go back and try using Skype now.
4. Change your VPN provider
If all else fails and Skype still isn't working when you use a VPN, then it's time to consider using another one.
We recommend PIA because it has about 35,000 servers worldwide and bypasses geo-blocks with ease.
Subscribe and download PIA to your device.
Install the VPN software by following the on-screen instructions.
Launch the app and log in with your credentials.
Connect to a server.
Go back and try to use Skype again.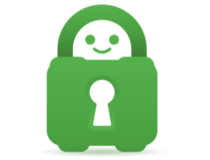 Private Internet Access
Upgrade to this reliable VPN for uninterrupted and error-free calls on Skype!
Wrap up
Skype not working on VPN is a frustrating issue, but you don't have to compromise your privacy and stop using the VPN altogether.
With a few simple tweaks that address underlying issues like firewall interference or VPN killswitch problems, you'll be able to use your VPN with Skype whenever you need it.