Given that TextFree is blocked outside the US and Canada, you'll have to spoof your location to use it elsewhere. We tested 35 VPNs to decide which is best for unlocking TextFree.
To get rid of geo-blocking, VPNs mask your IP information and let you pick server locations from around the world. For TextFree, you'll need a VPN with servers in the US and Canada.
They protect your data, which is an added benefit for TextFree users. The platform has its fair share of spammers and trackers and people are concerned about their information being leaked.
Why do I need a VPN for TextFree?

➡️ Bypass geo-blocks: TextFree is not available in most parts of the world. If you connect this app to a VPN, you will be able to make international calls from anywhere
➡️ Protect your data: while TextFree users can't look up other users based on name, and doesn't offer much data besides your name, people have been able to track other users in the past, but VPN encryption can prevent that
➡️ Enhance network connection: VPNs recommended below offer unlimited bandwidth and a wide range of speedy servers that can potentially improve the connection speed
What are the best VPN services for TextFree?
When we tested the VPN apps, we considered several things before deciding which VPN is the best for TextFree: server coverage in supported countries, encryption algorithm, and connection speed.
Based on all these, we concluded that the following VPNs are the best, regardless of what your primary goal is. They do a great job both at unblocking the platform and protecting data.
1. ExpressVPN – amazing speed for all servers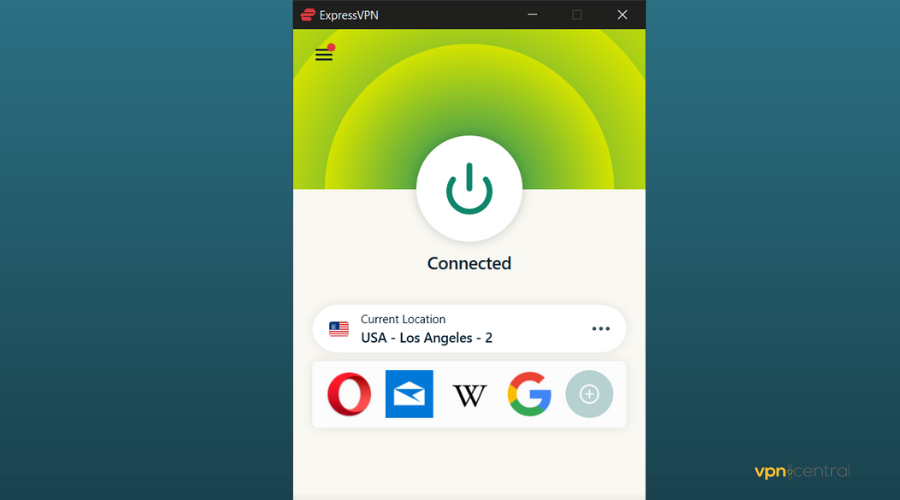 ExpressVPN has a reputation for being able to unblock services in unavailable regions, making it a great VPN for TextFree users outside supported regions.
It has tons of city options in the US, in many regions of the country, be it New York or San Francisco. The VPN also has good coverage in Canada, with servers in major cities like Toronto or Montreal.
With its 256-bit military-grade encryption, ExpressVPN provides optimum security by concealing your traffic. Once this is done, no one can track your real IP or traffic.
This takes trackers and malicious users out of the discussion and it ensures you'll be able to stay online for as long as you want without being throttled by your ISP.
Speed is another area of this VPN that keeps users picking this VPN. ExpressVPN recently updated its server base with better hardware that can reach 10Gbps.
This should make for a stable connection on any network. Connecting to a VPN server will not only help you bypass geo-blocks on TextFree but also have uninterrupted, buffer-free voice calls.
More features of ExpressVPN
3000+ servers in 94 countries
Apps for every device and web extensions
5 devices simultaneously
30-day money-back guarantee
Zero activity log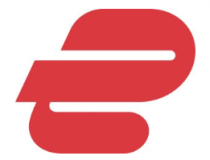 ExpressVPN
Unlock TextFree and keep all your activity private with ExpressVPN!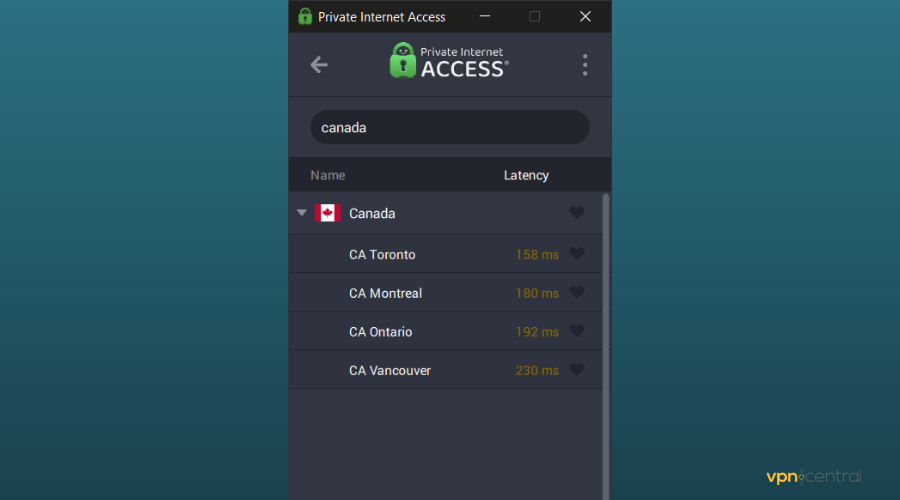 PIA is a great option to use with TextFree, with VPN servers in all 50 states of the US as well as locations in Ontario, Vancouver, Montreal, and Toronto, for Canadian users.
With up to 35000 servers in 84 countries of the world, PIA allows you to take on any location without being detected.
Globally, it has a network of 35 000 + servers located in 84 countries. Paired with encryption and additional privacy options like DNS protection and the secure killswitch, it can easily pass geo-blocks.
You can be sure of your safety on TextFree using PIA because this VPN uses the AES 256-bit encryption technology. Nobody will be able to get ahold of your real IP address or online activity.
Additionally, since ads are constantly interfering with your time on TextFree if you use the free plan, we must mention PIA MACE.
It's a privacy-focused feature that blocks tracking requests in browsers, and also includes an adblocker.
PIA supports up to 10 devices at the same time. This allows several people to use TextFree from outside the US or Canada with just one VPN subscription.
Additional features of PIA:
Unlimited bandwidth
30-day money-back guarantee
No log policy
Automatic kill switch
24/7 Customer support
WireGuard and OpenVPN protocols
Split tunneling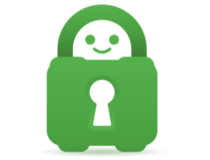 Private Internet Access
Get access to hundreds of Canadian and US servers to unlock TextFree from anywhere!
3. Surfshark – affordable and easy to set up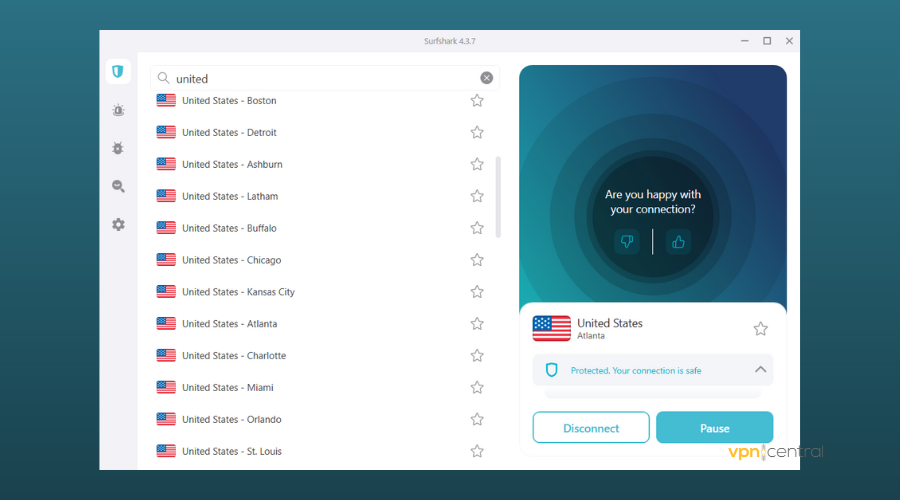 Apart from boosting internet speed, Surfshark can make it around geo-restrictions on TextFree easily. It has 123 servers in 3 cities in Canada, and 600+ servers in 25 US cities.
So you can use your TextFree app in restricted countries by simply connecting to one of Surfshark's VPN servers beforehand.
Additionally, Surfshark has 3000+ extremely fast servers in 100 countries around the world, so you can also use it to access regional content from other platforms and locations.
With the help of 256-bit military-grade encryption, Surfshark protects all your traffic information when you are connected to a server, including everything you do on TextFree.
On top of all that, the VPN's CleanWeb feature can block ads for an uninterrupted experience.
The best thing about this VPN is that you can use as many devices as possible at the same time. The VPN app also supports many kinds of devices and operating systems. It also has extensions for major websites.
Even though Surfshark is budget-friendly, it doesn't sacrifice users' comfort and security. They offer standard features and all-around security to you when on TextFree.
Other useful features of Surfshark:
30-day money-back guarantee
24/7 customer service
DNS leak protection
WireGuard protocol
Split tunneling
Camouflage mode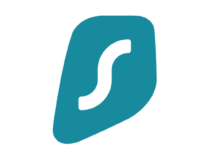 Surfshark
Use Surfshark to unlock TextFree and use it in any country around the world!
How to choose the right VPN for TextFree
Since the market has a lot of options, it's essential to take a closer look at what they offer and decide which VPN is the best for TextFree.
The most important factor to consider is the geo-unlocking capability, but privacy features are also essential.
→ By geo-unblocking, we mean that this VPN should give you IP addresses in countries where TextFree supports – US and Canada. We selected VPNs that have a wide range of servers in both of these locations.
→ Regarding privacy, we considered VPNs with good encryption algorithms and additional privacy-protecting features like killswitch and private DNS.
TextFree users report having to deal with spam texts and calls. While VPNs can't stop these, they can prevent suspicious users from tracking you down and stealing your information, all thanks to encryption.
Conclusion
All of these VPNs ensure your online safety is taken care of while connecting with your peers on TextFree.
They're all able to unlock the app and give you the possibility to use it outside the US and Canada and their fast servers are capable to hold a steady connection for buffer-free calls on TextFree.