Tubi is a free, but geo-blocked streaming website only available in the US, Australia, Canada, New Zealand, and Mexico.
People outside these regions use VPN tunneling to unblock it, but that may not always cut it.
When Tubi isn't working with your VPN, an error message stating that Tubi service is not available in your location may pop up on your screen.
To fix this, you have to figure out why is Tubi not working when you use a VPN. We did that for you already and found reliable solutions, check them out below.
Why is Tubi TV not working with your VPN
There's no problem without a cause. So if you find it difficult to use a VPN with Tubi, the following may be the cause.
Poor internet connection
IP address Leak
Browser's cookies
Adblockers interfering with Tubi
VPN server-related issues
How to fix Tubi tv not working with VPN
With a few tweaks, you can gain access to Tubi Tv from anywhere in the world, using your VPN.
Check each of the solutions below until you find the best one for you.
1. Change the VPN server
An overcrowded VPN server that disconnects may leave your data exposed, which could be the reason why Tubi is not working.
It's also possible they flagged a particular IP of your VPNs and you were unfortunate enough to connect to it. Here's how to change servers:
Launch your VPN. Log in with your credentials.
Expand the short downward arrow at the bottom-left of the dialog box.
Scroll down to select any city in an accepted country.
Connect to Tubi.
2. Enable the kill switch feature
A kill switch automatically disconnects your device from the internet if you lose your VPN signal. This VPN feature helps to control your real IP address from leaking, so Tubi cannot detect your real location.
Launch your VPN app.
Go to the Settings menu.

Find the Killswitch feature and select it.

Toggle the On button.

Save your settings.
3. Disable your adblocker
Since Tubi Tv is free but depends on ads to generate revenue, it may block your access if they detect you use an adblocker.
Tubi TV is free, but it's ad supported. So if you connect to a VPN but can't get Tubi TV to work, take a look at your ad settings. If they detect you use an adblocker, they may prevent your access to the platform.
To turn off the Adblocker on your browser:
Open your browser.
Click the three dots in the upper right corner of the screen.
Select Settings. Go to Privacy and security
Open Site settings.
Click Additional content settings. Click on Ads.
If your adblocker is enabled, the Block ads on sites that show misleading ads will be selected:
To disable ads, simply check the box for All sites can show any ads to you. Save your settings.
Turn off the Ad blocker on your VPN
Some VPNs like PIA and Surfshark have built-in ad blockers. If enabled, they may interfere with Tubi TV.
Launch your VPN.
Click Settings.
Switch off the ad-blocking function.
This process is similar for other VPNs though their ad blockers may come with a different name. The table below highlights some of the most popular VPNs and the name of their adblockers:
4. Clear cookies and cache
If you visited the Tubi website without a VPN, your IP address was captured and likely blocked, which explains why it's not working.
However, after you clear your browser's cookies and cache, the new data it will collect will be from the VPN.
Launch your browser and go to Settings.
Click on Privacy and Security.
Scroll down and select Clear browsing data.
Check all the boxes.
Click on Clear data.
5. Use a different VPN
Using another VPN service could be the difference.
For Tubi, we use NordVPN because it has 1500+ swift US servers that are well-optimized for bypassing geo-blocking:
Signup and download NordVPN to your device.
Launch the VPN and log in with your credentials.
Choose a server in the US, Australia, or any supported country.
Go back and try to log in again to Tubi.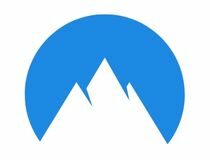 NordVPN
Get access to industry-leading VPN technology that grants you access to Tubi from anywhere in the world!
Conclusion
There's a case where your VPN would fail to work to unblock geo-restrictions around Tubi.
This happens mostly due to slow network connection, server downtime, and a few other technical issues.
Regardless of the situation, clearing your browser cookies, switching to a different server, or using a new VPN provider entirely can help get Tubi to work again.