This station is not available in your country is a common error on the TuneIn radio station especially for UK citizens. That's because this service blocked about 1000 channels in the UK to avoid copyright infringement.
Although this error may also occur because of technical issues from the app, a VPN is all you need when you face geo-restrictions on TuneIn.
Here's how a VPN works to bypass TuneIn geo-blocking:
It encrypts your traffic and replaces your IP address with the IP of the server you are connected to. Once this occurs, you can spoof your location to anywhere in the world and gain access to your favorite tunes on this radio.
So, if you're getting the This station is not available in your country error message, continue reading to find out how to erase this annoying issue. Especially if you can't get BBC radio on TuneIn.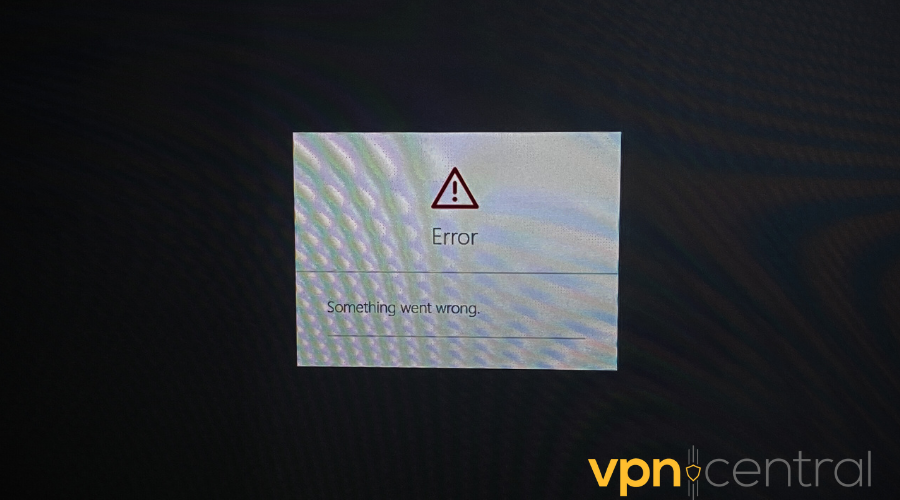 Where is TuneIn Radio available?
TuneIn is available in 190+ countries of the world, spanning all seven continents, and is accessible in 22 languages.
Also, more than 75 million users patronize this radio station monthly.
Below are the specific regions TuneIn Radio is available:
Asia
Afghanistan, Bahrain, Bangladesh, Bhutan, Brunei Darussalam, Cambodia, China, East Timor, Hong, Kong, India, Indonesia, Iran, Iraq, Israel, Japan, Jordan, Kazakhstan, Kuwait, Kyrgyzstan, Laos, Lebanon, Macau, Malaysia, Maldives, Mongolia, Myanmar (Burma), Nepal, North Korea, Oman, Pakistan, Palestine, Philippines, Qatar, Saudi Arabia, Singapore, South Korea, Sri Lanka, Syria, Taiwan, Tajikistan, Thailand, United Arab Emirates, Uzbekistan, Vietnam, Yemen.
Africa
Algeria, Angola, Benin, Botswana, Burkina Faso, Burundi, Cameroon, Cape Verde, Central African Republic, Chad, Comoros, Cote d'Ivoire, Djibouti, Democratic Republic of the Congo (DR Congo)
Egypt, Equatorial Guinea, Eritrea, Ethiopia, Gabon, Gambia, Ghana, Guinea, Guinea-Bissau, Kenya, Lesotho, Liberia, Libya, Madagascar, Malawi, Mali, Mauritania, Mauritius, Mayotte, Morocco
Mozambique, Namibia, Niger, Nigeria, Reunion, Rwanda, Sao Tome and Principe, Senegal, Seychelles, Sierra Leone, Somalia, South Africa, St. Helena, Sudan, Eswatini (formerly Swaziland)
Tanzania, Togo, Tunisia, Uganda, Western Sahara, Zambia, and Zimbabwe.
Australasia
American Samoa, Australia, Christmas Island, Cocos Islands, Cook Islands, Federated States of Micronesia, Fiji, French Polynesia, Guam, Marshall Islands, Nauru, New Caledonia, New Zealand, Norfolk Island, Northern Mariana Islands.
Central America
Belize, Costa Rica, El Salvador, Guatemala, Honduras, Nicaragua, Panama.
Europe
Albania, Andorra, Armenia, Austria, Azerbaijan, Belarus, Belgium, Bosnia and Herzegovina, Bulgaria, Croatia, Cyprus, Czech Republic, Denmark, Estonia, Finland, France, Georgia, Germany, Greece, Hungary, Iceland, Ireland, Italy, Kosovo, Latvia, Liechtenstein, Lithuania
Luxembourg, Macedonia, Malta, Moldova, Monaco, Montenegro, Netherlands, Norway
Poland, Portugal, Romania, San Marino, Serbia, Slovakia, Slovenia, Spain, Sweden
Switzerland, Turkey, Ukraine, United Kingdom.
North America
Bermuda, Canada, Caribbean Islands, Greenland, Mexico, St. Pierre-Miquelon, United States.
South America
Argentina, Bolivia, Brazil, Chile, Colombia, Ecuador, Falkland Islands, French Guiana, Guyana
Paraguay, Peru, Suriname, Uruguay, and Venezuela.
How to unblock any TuneIn radio station that's not available in your country?
One of the reasons behind the VPN technology apart from enhancing online privacy was to enable users to spoof their location.
Hence, circumventing geo-block on online radio stations, apps, streaming apps, and more.
Whether as an expatriate or someone in a country where TuneIn is inaccessible, the guide below will show you how to fix a radio station when it's not available in your country.
To begin:
Install a VPN on your device.

For the best experience, we recommend getting a tool that doesn't log your data and offers unlimited bandwidth, such as ExpressVPN.

Launch the app and log-in with your details.
Click on the ellipsis (…) beside the default location to open the server list.
earch for and connect to a server in a supported region.
Once the connection is active, go back and try to use TuneIn again. The geo-blocking should clear now!
Why ExpressVPN for TuneIn radio?
We recommend ExpressVPN for this radio station because of its time-tested reputation over the years. Firstly, this VPN has over 3000 servers in 94 countries globally.
Also, all these servers are optimized for streaming and run at 10 Gbps speed each.
This means you'll get to listen to your favorite radio station without experiencing annoying interruptions.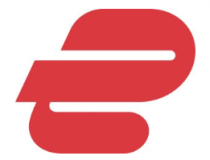 ExpressVPN
Easily unblock any TuneIn radio station with this global coverage VPN!
Does TuneIn block VPNs?
No. TuneIn does not explicitly block VPN connection.
But it tries to prevent access from certain countries.
To do this, TuneIn inspects your IP address to tell which country you are streaming the service from. If it is an unsupported region or you are streaming content not meant for your region, it will block you.
Also, TuneIn strengthened its restriction after it was sued by Sony Music Entertainment and Warner Music Group in 2017. That's because it distributed music to UK citizens without a license.
Summary
TuneIn radio is not available in all countries due to copyright laws. Therefore, people opt for a VPN to bypass this geo-restriction.
The best VPN to bypass TuneIn radio is one with a large server base, good speed, and good security measures. It is best to go for a premium VPN as a free one may cause your data to leak.
---