Jordan is a Middle-Eastern country where internet usage is closely monitored and access is heavily restricted. As such, citizens (and even tourists) are prohibited from accessing certain sites.
Typically, access to social media sites and VoIP apps is highly restricted in the country and defamers often face prosecution.
With a durable VPN, however, you can easily bypass all the restrictions by masking your IP address and re-routing your server to a different location, thereby eliminating any form of geo-restriction.
Hence, you are provided unrestrained access to all your favorite blacklisted sites and apps.
This article brings you concise reviews on the best VPN for Jordan, specifically for those on vacation in the country and the citizens.
Is VPN legal in Jordan?
Yes, using a VPN is legal in Jordan. There are no laws that prohibit it.
However, netizens have reported cases of VPNs being blocked. For example, when ISPs restricted access to Clubhouse, many users resorted to VPN services. In turn, several providers were temporarily blocked.
Still, VPNs are an essential privacy tool for most internet users in Jordan.
What are the best VPNs with Jordan servers?
1. ExpressVPN – best for streaming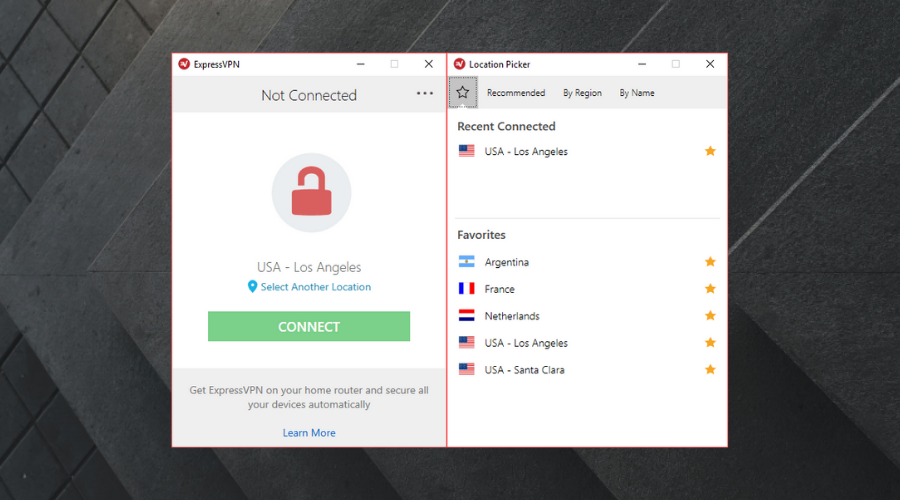 ExpressVPN is one of the best VPNs in the market today, and in terms of coverage, it is arguably the best. Developed by Express VPN International Ltd., it is comfortably one of the best VPN for Jordan.
ExpressVPN hosts a myriad of proxy servers in almost one hundred countries across the globe, with tens of thousands of shared IP addresses.
This VPN is especially known for its optimized connectivity and speed. With these, in addition to the inherent security/privacy features, ExpressVPN is able to bypass any form of restriction and access virtually all sites, with an encrypted connection.
This VPN has its own fast-paced protocol known as Lightway. It's a great VPN to watch YouTube in Jordan as well as other demanding multimedia content.
ExpressVPN's features include:
2000+ servers (hosted in 95+ countries)
Simple interface
Military-grade encryption protocol (256-bit)
DNS leak protection
Unlimited bandwidth (and server switches)
IP Checker
24/7/365 customer support (Emails and Live chat)
One-month refund policy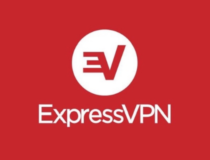 ExpressVPN
ExpressVPN protects your privacy and can unblock restricted content in Jordan.
2. NordVPN – best server obfuscation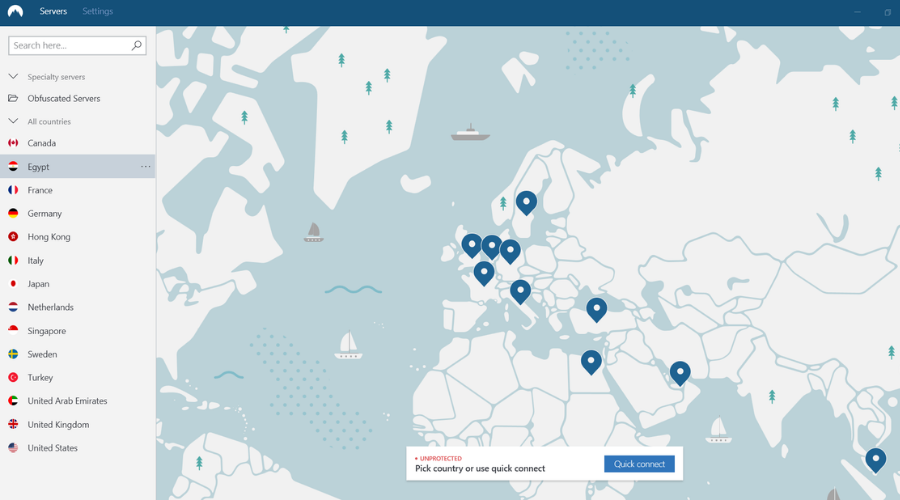 Next up is NordVPN which is developed by Tefincom & Co., S.A., one of the leading VPN services in Jordan, with thousands of worldwide servers as well as strong coverage in Jordan so you can browse local websites from abroad.
NordVPN provides users with several measures, to enable them to bypass various levels of restrictions on the internet.
Typically, the VPN provides absolute privacy, with its no-log policy. It also provides access to dedicated proxy servers (where and when required). For convenience, some of the core features of NordVPN have been outlined below:
Top-grade encryption (256-bit)
DNS leak protection
60+ server locations (with thousands of servers)
Double encryption (SSL)
Smart DNS
Automatic kill switch
Dedicated IP addresses
PPTP/L2TP/SSTP connection protocols
Multiplatform compatibility (Android, iOS, Windows, Mac, etc.)
One-month money-back guarantee
Multiple simultaneous connections (up to six)
NordVPN offers a 30-day money-back guarantee. You can try out the product with all its features and get a refund if you are not satisfied.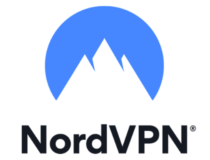 NordVPN
NordVPN can help you unblock geo-restricted websites in Jordan and stay undetected.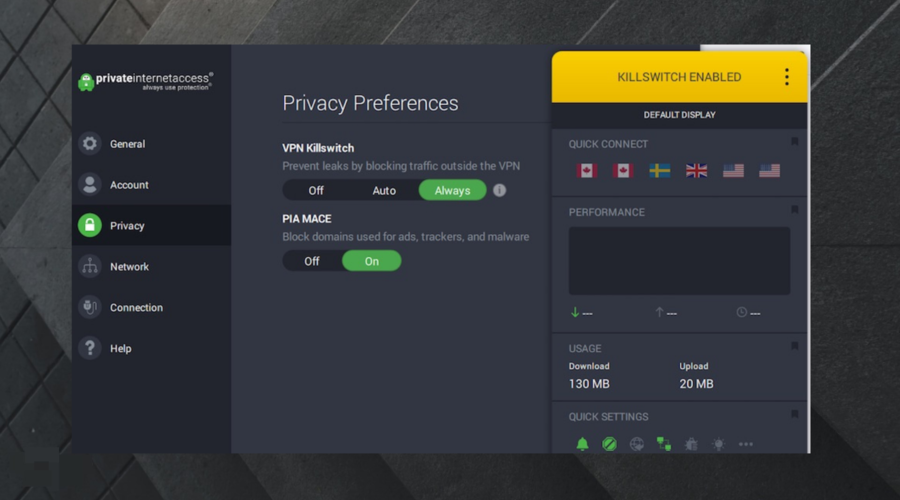 Since we are talking about prioritizing security and avoiding detection, it should come as no surprise that the top pick for our list is a VPN service that has proven itself time and time again to be incredibly reliable.
Private Internet Access, a VPN service developed by Kape Technologies, guarantees that you can browse anonymously with a private IP.
This is also thanks to the strong encryption to protect yourself from your ISP and public Wi-Fi networks.
More so, you don't have to worry that all that security becomes a burden on your connectivity since Private Internet Access has around 3300 servers located in 46 countries, allowing you to pick the best region of your choosing.
More so, the PPTP, OpenVPN, and L2TP/IPSec and no-log policy mean that no one will ever know what you are doing, and no one will be storing what you are doing.
Here are some of the perks of using Private Internet Access in Jordan:
A single subscription will provide you with support for 10 devices
3500 servers located around the world means your location is always hidden
Not even your ISP will know what you are doing
A strict no-log policy
Extremely easy to use and set up
Multiple VPN Gateways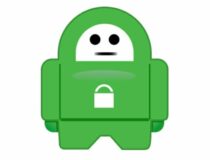 Private Internet Access
Browse anonymously and keep all your private data safe with one of the most reputable VPNs on the market.
4. Surfshark – secure cheap VPN for Jordan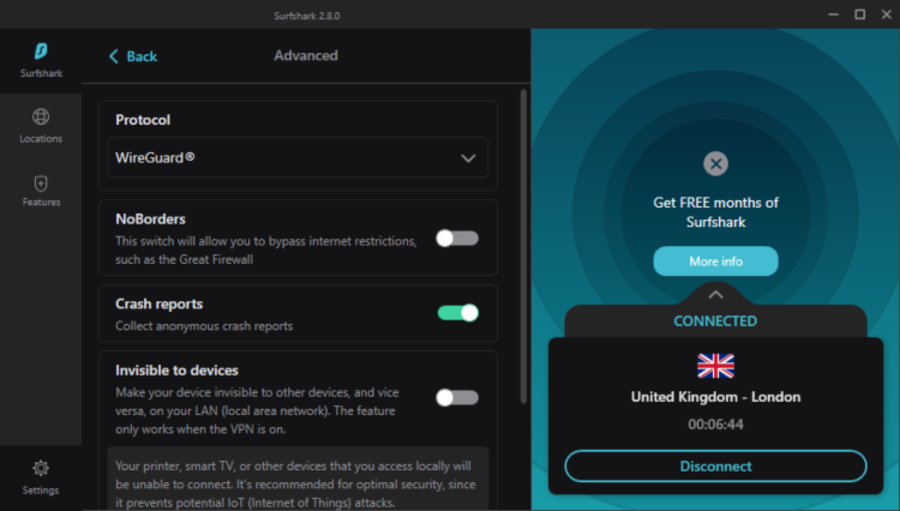 When you're searching for a VPN that offers fast speeds and absolute privacy, you will want to take a look at Surfshark, a VPN service developed by Surfshark LTD.
This VPN has a large number of servers (over 800) that are located in 50+ countries. The company told us that Surfshark also works in Jordan and you can try this service as well if you are located in this country.
It's equipped with an automatic kill switch feature, top-grade AES 256-bit encryption, a no-logging policy, and two of the best protocols that you can utilize, OpenVPN and IKEv2. It comes with a multi-platform capability that will allow you to utilize a number of popular operating systems as well as Firefox and Chrome.
Surfshark provides you with full access to fourteen Netflix libraries, which will allow you to easily get connected to this popular streaming service.
When you look at the pricing plans for this VPN provider, you'll see that the 24-month option is the best bang for your buck. The one-month option allows you to try the service for an economical price, and there's a 30-day money-back guarantee available as well, which means you can actually try out the service for free and see if it's the best option for you.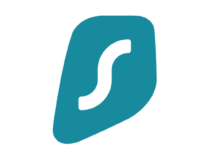 Surfshark
Check out Surfshark and unblock restricted content in Jordan for a great price!
5. CyberGhost VPN – most beginner-friendly app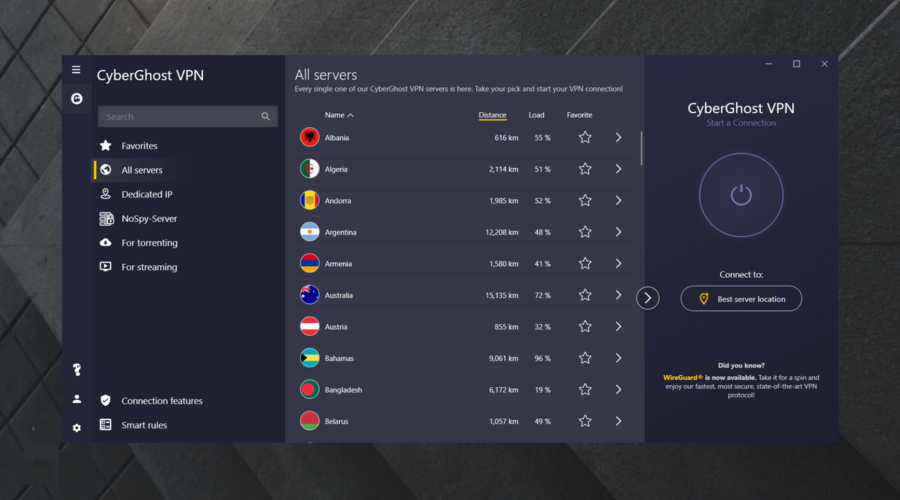 Cyberghost is the recommended VPN for beginners with basic technical proficiency. It is one of the most prominent VPN service providers across the globe, with thousands of servers in multiple countries.
Hence, it stands out as one of the best tools that can help you get a Jordan IP address VPN connection.
Cyberghost is equipped with some of the most advanced and user-friendly features that enable you to easily cloak your identity and location on the web, while at the same time ensuring your connection is adequately swift and secure.
Notable features of Cyberghost include:
256-bit AES encryption protocol
2900+ servers
Multiple connections (up to seven at a time)
60+ server locations (countries) worldwide
Multiplatform support (for Mac, Windows, and mobile OS)
Optimized connection and speed
Kill Switch
Zero log policy
OpenVPN protocol
Unlimited server switching & Unlimited bandwidth
One-and-half month money-back guarantee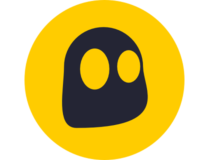 CyberGhost VPN
Want to unblock geo-restrictions in Jordan? CyberGhost VPN can help you with that.
6. IPVanish – powerful IP-masking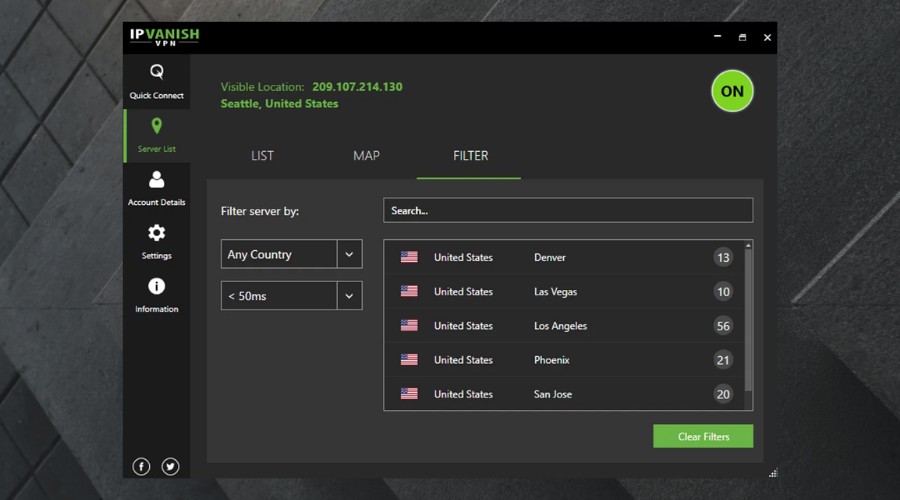 IP Vanish is one of the most popular providers of Virtual Private Network services, developed by StackPath, LLC.
It is one of the best VPNs for Jordan. It hosts several industry-class security and IP-masking features. These features effectively hide your location from any third party, making you practically invisible on the web.
Some of the basic features IPVanish include:
Unlimited server switching & bandwidth
AES 256-bit protocol
User-friendly interface
Shared IPs (over 38,000)
Customer Support (24-hour)
Maximum of two simultaneous connections
Mobile Support (for only Android)
Desktop support (Windows, Mac, Linux)
1200+ servers (in over sixty countries)
No logging policy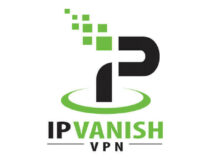 IP Vanish
Want to unblock geo-restricted in Jordan and protect your privacy? Use IPVanish.
7. VyprVPN – secure DNS and built-in firewall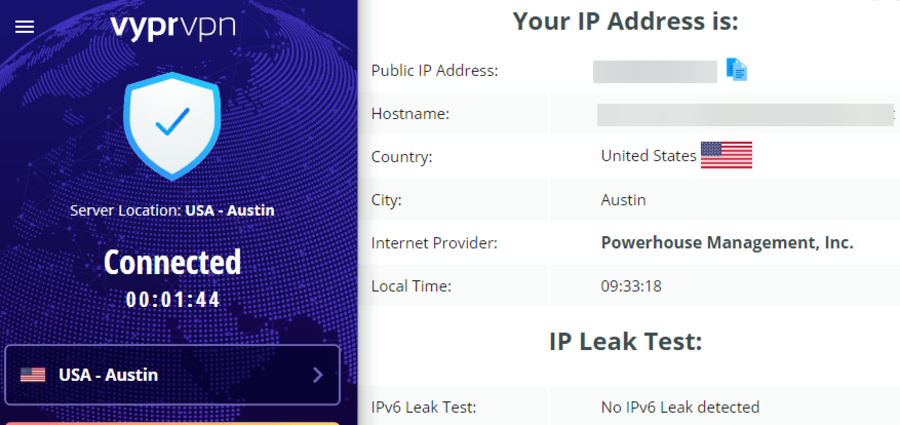 VyprVPN is one of the leading VPN choices, with millions of subscribers across the globe.
This VPN service provider offers some of the most extensive and powerful features obtainable in the industry. It was developed by a Swiss tech firm known as Golden Frog.
In addition, VyprVPN provides complete privacy to its subscribers and also ensures that its connectivity and internet speed is not hindered by server re-routing.
This is made possible by its myriad of encryption protocols and location-spoofing features, which ensure that all connections are secure against unsolicited access.
Some of the core features of VyprVPN are highlighted below:
700+ servers (70+ server locations worldwide)
205,000+ IP addresses
End-to-end encryption
Unlimited server switching
24-hour support
Mobile & desktop apps
VpyrDNS & VyprVPN Cloud
Firewall (NAT)
Multiple encryption protocols (L2TP, Chameleon, PPTP)
OpenVPN protocol
256-bit encryption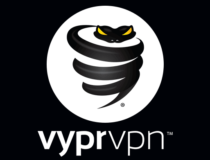 VyprVPN
Check out VyprVPN if you want privacy protection and unblocking geo-restricted content in Jordan.
Is there any good free VPN for Jordan?
There are some good VPNs that are actually very private and don't keep data logs. You can use them in Jordan, but they are somewhat limited as opposed to premium options.
A good free VPN that many users like for its capability to unlock geo-blocked streaming websites is Windscribe. Another free VPN that's secure and has a fun app is Tunnelbear. However, both of these restrict your daily data usage.
If you want unlimited bandwidth, you can also try installing the free version of ProtonVPN. It is very fast and reliable in some regions, but it only gives access to 3 server locations: the Netherlands, the US, and Japan.
To access geo-blocked websites from Jordan whilst you are located someplace else, your best bet is still a premium VPN. Unfortunately, free versions do not have much coverage there. If you only need a temporary solution, you can activate the free trial of a premium VPN.
What to do if VPN is blocked in Jordan?
Try connecting using a different protocol. VPN users from Jordan say that they have problems with OpenVPN and WireGuard Protocols, but when switching to IKEv2, they are able to connect without problems.
Simply switching to a different server can also work because you may be on an IP address that's been detected and blocked.
We suggest you get a VPN that gives you the possibility to connect using more than just one protocol and switch them around in case any connection problems arise.
Can I use NordVPN in Jordan?
Yes, you can use NordVPN in Jordan. In fact, it's one of the best options because it employs the latest privacy features to stay off the radar.
On top of its advanced encryption, the VPN also has obfuscated servers that appear as regular traffic.
So you'll be able to use it in Jordan without worrying about deep packet inspection and other VPN monitoring technologies detecting and blocking it.
Conclusion
Generally, VPNs might not be so important in some Western European countries and the US. However, in a country like Jordan where internet usage is keenly monitored, with heavy restrictions on many sites that are deemed immoral and/or fraudulent.
In any case, we have outlined six of the best VPN for Jordan. You can choose from any of these VPNs to jack up your Internet security and ensure you have absolute privacy and a secure connection to your favorite websites, without having to worry about the authorities.