YouTube TV is an American over-the-top television service that was launched in 2017. It is owned by the already very popular video sharing and social platform YouTube.
The service is subscription-based and is only available in the USA. With more than 3 million users, YouTube has become an increasingly popular service, being a great alternative for cord-cutters.
It uses the YouTube clean interface and is available on various devices and operating systems, including Windows and Mac computers, Android and iOS phones and tablets as well as smart TVs.
YouTube TV allows you to stream live and on-demand video from news, sports and show channels from more than 85 television networks, including ABC, CBS, FOX, NBC, ESPN, HGTV, TNT, etc.
It also provides local and regional programming, offering complete local network coverage in over 98% of US TV households.
This is one of the main benefits of YouTube TV, as subscribers can watch local channels over the Internet without needing additional equipment such as antennas or worrying about signal quality.
However, these local channels are offered according to specific areas, so if you want to watch them regardless of where you're located, continue reading to find out how you can do it.
Can I change local channels on YouTube TV?
Wondering if Can I watch my local channels on YouTube TV when I travel? Then, your resolution is found right in the next section.
If you're traveling and want to watch YouTube TV local channels that are only available in your home area or if you simply want to watch local channels from various locations across the US, you might have asked yourself whether you can do it or not.
The simple answer is yes, you can change YouTube TV local channels as long as you manage to change your area settings to match the location from which you want to watch those channels.
However, given that your home area is based on the ZIP Code that you provided when you subscribed to YouTube TV the first time when you go to a different place, you'll be shown local channels from that place.
So, if you still want to watch local channels from your home area or any other areas for that matter while elsewhere, you have to replace your physical location with a virtual one.
Fortunately, this can be achieved by using a VPN service that will conceal your actual location by providing you with a new IP address in a new one depending on the local channels you want to watch.
This way, you'll trick the system into thinking that you're actually located in the area where the VPN server is located, and thus you'll be able to watch local programs specific to that area.
All you need to do before watching local channels is get a reliable VPN service, configure it on your device, and update your YouTube TV area settings.
Does YouTube TV block VPNs?
From our research and multiple tests that we run trying to access YouTube TV with various VPNs, the conclusion was that YouTube TV is not VPN-friendly at all.
Regardless of whether you want to use the service from the USA or from abroad, when you do this while connected to a VPN server, chances are that you'll see a message like the one showed in the image below.
If you see this message, this means that YouTube TV has just detected that you're using a circumvention tool like a VPN or proxy server to get around its geo-restrictions.
Since YouTube TV pays for the digital streaming rights, it does not want to allow users outside the locations where it has these rights watch its channels and content, as this can generate issues with licensing and copyright.
Therefore, YouTube TV wants to avoid this by blocking access to its service for those outside of its broadcast areas. The streaming service uses complex detection technology to blacklist IPs coming from VPN providers.
For example, when it detects a large number of simultaneous connections coming from the same IP address, it will blacklist that IP. This will lead to the VPN server being banned as well.
This process can continue until an entire VPN network of servers will be banned by YouTube TV. That's why you need to use a VPN that can bypass this detection so that its IP addresses can't be blacklisted by the service.
If you don't want to end up in this frustrating situation, use a VPN service that has a large network of servers that are distributed all over the US and – if possible – one which also offers dedicated IPs that will be only yours to use when connecting to a VPN server.
How to watch Youtube TV while traveling?
1. Set up the VPN on your device
If you want to watch YouTube TV local channels from a different area than your current physical location, you will need to get a VPN service in order to bypass geo-blocks.
A VPN works by replacing your ISP-assigned IP address with another depending on the location of the VPN server you connect to.
Thus, you will trick YouTube TV into thinking that you're physically located in the virtual location from where your new IP is coming.
In case you're only interested in watching local content from the locations to which you're traveling, all you need to do is update your YouTube TV current playback area.
However, if you're traveling to other areas but want to know what's new at home and watch local content from your home area, then it's mandatory that you connect to a VPN server in that area.
The process of setting up a VPN on your device is easy. Below, you have an example of how to configure NordVPN on a Windows PC. You can apply these steps with any other service or device, as they are pretty similar.
Download the VPN client and install it on your device.

Launch the application and go to the available server locations.

Select a VPN server from your new US location.
Connect to that server and start watching YouTube TV local channels hassle-free.
NordVPN is among the very few VPN services currently existent on the market that works very well with YouTube TV by circumventing the annoying VPN detection.
You have an extensive server network of 5400+ server locations with a connection speed of 6730 Mbps. That means you can watch YouTube content from anywhere without getting slow Internet results.
In addition, you have no bandwidth limitations on your network, so you can watch your favorite channels without buffering moments.
Worried about ISP throttling? NordVPN has covered this concern with advanced server technology that doesn't get interrupted by your ISP.
As a result, you can use this VPN to access restricted content regardless of where you're located while also protecting multiple devices and threats from hackers, trackers, or surveillance.
NordVPN excels in terms of features offered as well. The most important ones are VPN Killswitch, Double VPN connection, or Smart DNS option.
More about NordVPN:
Threat protection against malware and phishing threats
Meshnet network
Dark Web monitor and alerts
Obfuscated servers to hide VPN traffic
Browser proxy extensions
Latest data encryption technology
Non-stop customer support
We wholly advise you to give NordVPN a try, as we tested it and can guarantee that it successfully unblocks YouTube TV, no matter where you are.
There are only a select few VPNs that work with the streaming service seamlessly, so it might not be easy for you to find them, and that's why we came to your help with this recommendation.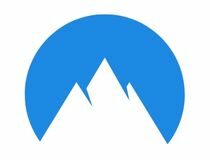 NordVPN
Get this VPN to watch YouTube TV local channels without restrictions when traveling across the US or abroad.
2. Subscribe to YouTube TV
If you're already a YouTube TV subscriber, you can skip this step and proceed directly to the next one, where we'll show you how to update your area in the YouTube TV app.
Otherwise, follow the steps below in order to get a YouTube TV subscription plan. Please note that, if you're a first-time subscriber, there's a 5-day free trial that you can enjoy to test out the service.
In the example below, you can see how to get and use YouTube TV on a desktop or laptop computer. For mobile devices, go to the appropriate app store to download YouTube TV.
Open YouTube TV on your device.
Click on SIGN IN.
Add your Google account.
Enter the ZIP code for your location.
Check the channels identified based on your ZIP code.
Choose your plan, then click NEXT.
Customize your plan if you wish, then click on NEXT: CHECKOUT.
Select a payment method.
Enter your payment information.
Click on START TRIAL (new subscribers get a 5-day free trial).
Click START WATCHING to watch on your current device or click SET UP YOUR TV to watch on your smart TV.
If you completed the process successfully, you should be able to watch YouTube TV local channels that are specifically designated for the area identified after you entered your US ZIP Code.
3. Change your YouTube TV area
As you've already seen above, when you subscribe to YouTube TV, you are required to provide your home ZIP Code. You may also be asked to confirm your location via your device permissions to make sure you get access to the correct networks in your location.
The channels and networks you can watch on YouTube TV are based on your home area. Therefore, when you travel outside of it, you can watch channels in the new location but not local channels airing in your home area.
As a result, you have to change your home or current playback area to watch the programs you wish. This can be done from the YouTube TV platform as shown in the example below.
Before proceeding to update your area, make sure to connect to a VPN server in a location you want to watch local channels from.
Go through the following steps to update your YouTube TV area and start watching local channels when traveling without worrying about geo-blocks.
Open YouTube TV and click on Settings.
Go to Area. Here, you have the option to update either your Home area or Current playback area.
Select the area and click on UPDATE LOCATION. Make sure to allow your browser to access your location if prompted.
Alternatively, you can update the area using your phone by clicking on UPDATE WITH MOBILE and following the instructions.
You can change your current playback area as many times as you like if you're traveling to various locations across the USA. However, you can only change your home area twice per year.
Also, If you travel frequently, make sure to use YouTube TV at least once every 3 months in your home area. This check-in makes sure YouTube TV can continue to offer you the correct local networks.
Can I watch YouTube TV outside the USA?
Since YouTube TV is only available to customers that are physically located in the USA, those trying to use the streaming TV service from outside the country will be geo-blocked.
Its systems detect a user's physical location, which is based on the IP address provided by the ISP. Consequently, in order to abide by its policy of allowing only US-based customers to use the service, YouTube TV restricts foreign access.
When you try to access YouTube TV from any other country rather than the US, you'll be greeted with a message like this one: It looks like you're outside of the United States. YouTube TV is only available in the US, which is shown in the image above.
But, rest assured since a reliable VPN service can be a foolproof solution to get around this geo-restriction. As mentioned before, a VPN spoofs your real location by hiding your IP address and replacing it with a new one.
Given that you can use a VPN to change your YouTube TV area while traveling across the United States, the same would work while living or traveling abroad.
Regardless of your country, all you must do is connect to a VPN server in the USA, and you'll manage to watch YouTube TV live channels and stream content hassle-free.
As with choosing the right VPN to watch YouTube TV local channels from the US, the same goes with watching YouTube TV from abroad, that is, make sure to get a strong VPN that is capable of bypassing the VPN/proxy detection.
Is there a way you can trick YouTube TV locations without VPN?
There are alternatives, but VPN is the foolproof option. You can also set up a proxy server or use a browser like Tor that lets you pick a different virtual location.
These however can be detected by YouTube and it's possible you will get the YouTube TV unavailable in this country error message once again.
Some users suggest that if you contact the YouTube TV customer support team and inform them that you are traveling outside the country, they may grant you access to the local content from your home country.
Can I use YouTube TV for multiple homes in different states?
Apparently, this option should be possible using your VPN software to access the streaming platform from multiple locations.
You should be able to connect from different states if you connect on your VPN regularly every 3 months.
Hence, it's likely to enjoy YouTube TV content from multiple locations as long as you connect from your home address regularly.
NordVPN, which we recommended above, also works perfectly with watching YouTube TV from abroad. It is among the very few that were tested and proven 100% effective.
To top it all off, if you were asking yourself how to watch YouTube TV local channels when traveling and tried to do so but were unsuccessful, now you found the answer as well as the solutions.
Whether you travel across the USA or abroad, a powerful VPN service capable of evading the YouTube TV VPN/proxy detection will do it for you just fine.