Whether you want to evade web monitoring or need a way to access local US web services from anywhere in the world, the solution is to use a VPN and we found which ones have the most cities in their server base.
Given that the US is a giant when it comes to Internet services and media, many VPNs include at least one location from the United States in their server base. However, a VPN with limited servers may not suffice.
If you need to access region-locked platforms from a specific state or if you want a fast connection, it's best you use a VPN with wide US coverage. Find our top picks below.
Why do I need a VPN for the United States?
Bypass geo-blocks: continue watching your favorite sports competitions, and VOD shows, and access financial information from anywhere, even if your bank requires you to be in the state where you reside
Faster connection speeds: browse the internet faster with unlimited bandwidth and access to high-quality servers; easily get rid of data throttling
Private and secure browsing: encrypt data to stay away from trackers, secure your payment information, and browse securely even on public Wi-Fi
What VPN has the most US cities?
Many VPNs claim to be the best but we will guide you to a service that will suit your needs. However, since we've gone ahead and done the testing for you, you can sit calmly and read as we review them for you.
1. PIA – Highest number of US servers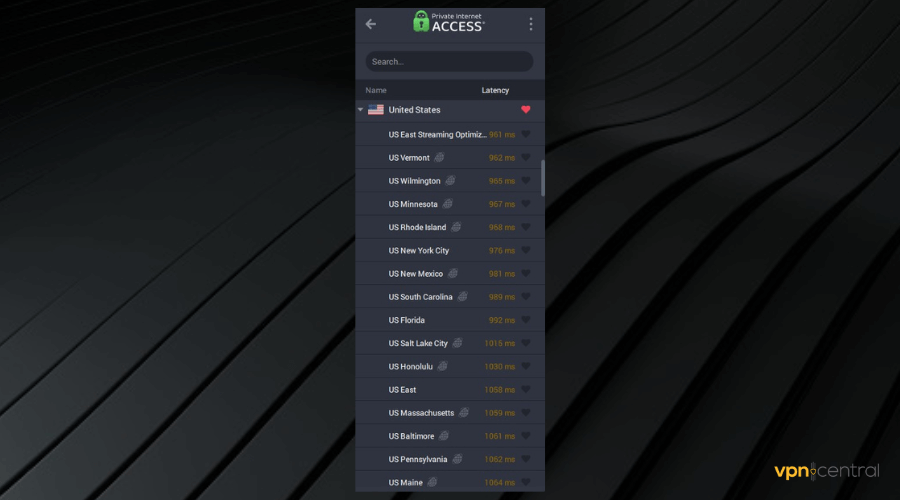 Private Internet Access (PIA) arguably has the largest network of servers spread across the globe.
It has 35,000 servers worldwide, with more than half spread across all 50 US states. You got plenty of options and apart from the regular VPN servers, PIA also has several streaming-optimized ones in the US.
This VPN covers all major US cities, giving you the possibility to watch restricted sports channels and events, as well as video-on-demand content from anywhere in the world.
Not only is PIA the VPN with the most US states in its server base, but it also uses top-notch VPN security protocols such as OpenVPN and Wireguard to secure you and giving you high speed.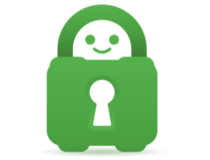 Private Internet Access
Upgrade your online privacy and get total Internet freedom by accessing the web with PIA!
2. Surfshark – Available in 25 US cities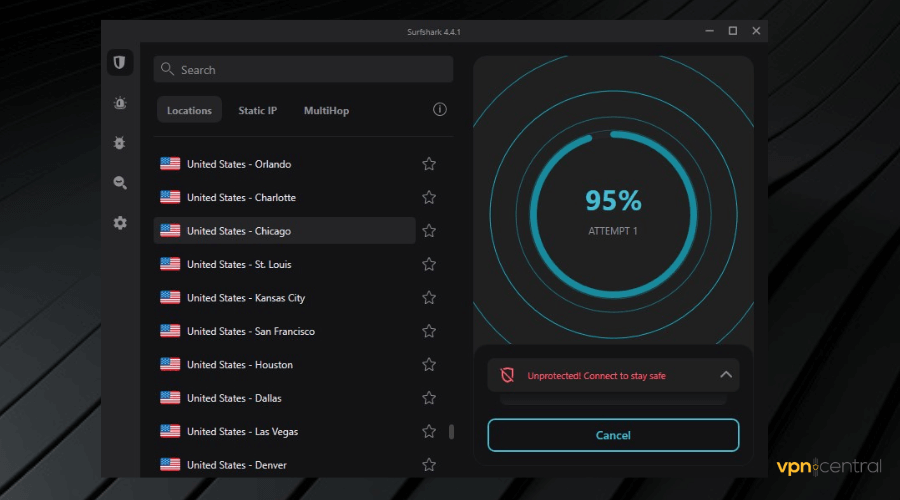 Surfshark is an affordable VPN that allows you to browse anonymously online while giving you reliable and fast internet connections.
It has over 3200 total servers worldwide, with 600+ servers located in 25 US cities. With Surfshark, you can connect to VPN servers in US cities like Miami, Seattle, San Francisco, Los Angeles, Las Vegas, Denver, Phoenix, and more.
Surfshark's military-grade encryption and multi-hop features ensure complete privacy. The fact that you use a VPN will not be detected and you'll be able to access US libraries of restricted platforms.
The VPN also allows you to multi-hop, which means you can connect to two servers simultaneously, providing additional security and privacy while increasing your internet connection speed.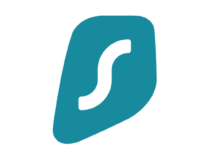 Surfshark
Access any US-based content and encrypt your data for complete online privacy!
3. IPVanish – Stable servers in 20 US cities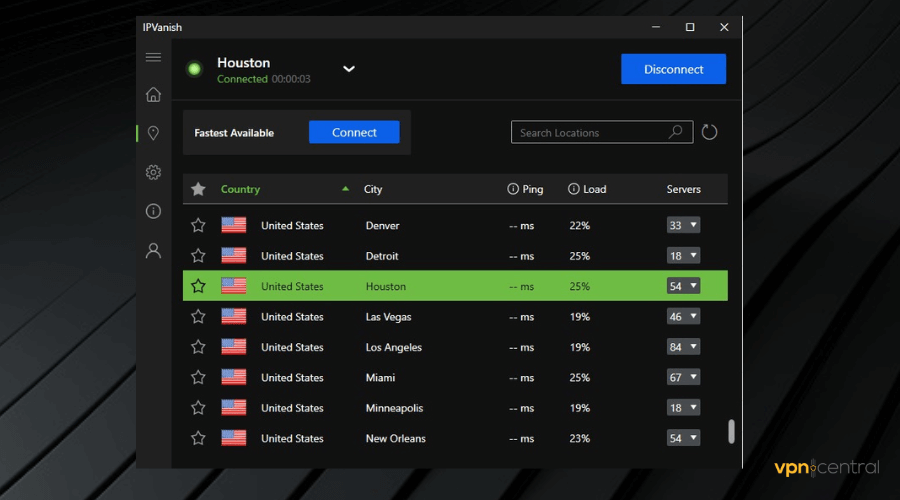 One of the biggest advantages IPVanish has over other VPN services is the 40,000+ IP addresses that help them deliver on their promise of secure and anonymous browsing online.
It has a respectable global network of 2000+ servers in 75+ countries. In the US, IPVanish has hundreds of servers spread across 20 cities to offer users top-notch privacy services.
IPVanish's US servers are great for streaming, torrenting, gaming, p2p sharing, and bypassing geo-blocks. Users also get truly unlimited bandwidth for fast connections all month round.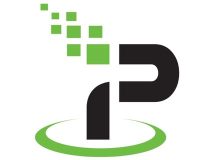 IPVanish
Get access to plenty of US and international VPN servers for restriction-free and safe browsing!
4. NordVPN – Speedy servers in 17 US cities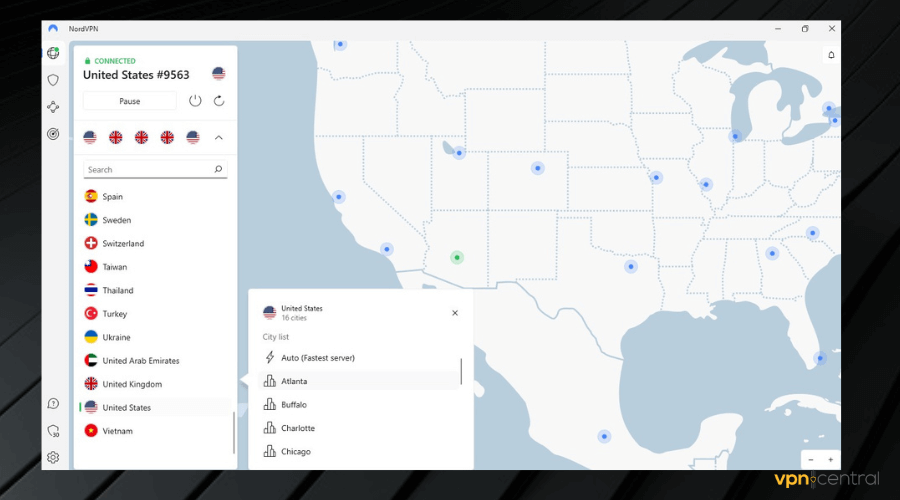 NordVPN is known for its speedy servers and premium privacy features that give you secure and anonymous internet access through its vast network of speedy servers while offering value for money.
It has 5200+ servers in 59 countries. In the US, NordVPN boasts 1970+ servers in 17 different cities across 8 states to guarantee a wide range of server options to choose from.
Whether you just want normal VPN connections or special features like obfuscated servers, double VPN, or Onion over VPN, NordVPN has options to adequately meet your needs.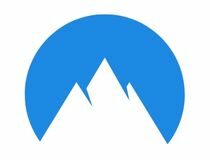 NordVPN
Access US content from abroad, protect your online data, and get unlimited bandwidth with NordVPN!
5. ExpressVPN – Fastest protocols and very reliable overall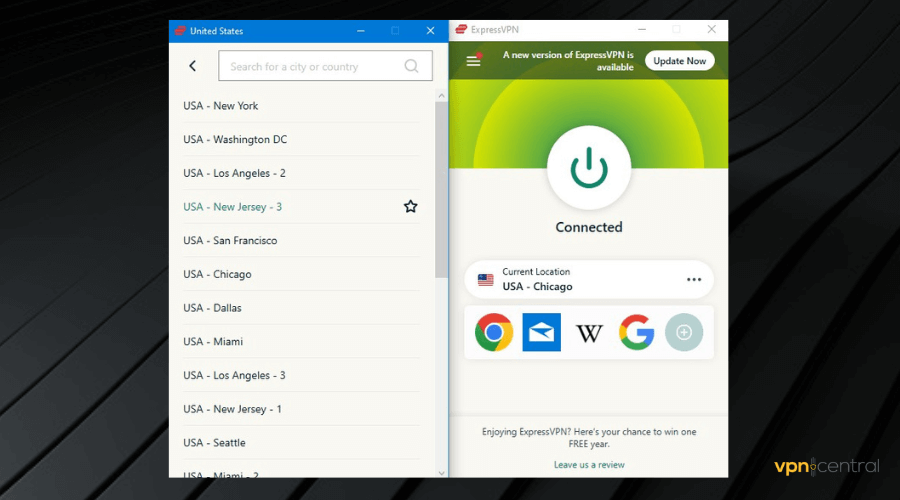 ExpressVPN is widely accepted as one of the best VPNs thanks to its speed, reliability, and ease of use. It has over 3000 VPN servers in 94 different countries, with a lot of locations in major cities of the US.
Its massive US server base includes 24 server locations spread across 16 cities. These servers have a reputation for being very stable and reliable.
Keep in mind that ExpressVPN does not log its users' IP addresses, nor does it keep a record of your browsing history, traffic destination, or DNS queries.
With ExpressVPN, you also get top-notch privacy features like split-tunneling, which helps you selectively allow only certain apps to connecting to the internet through the VPN's connection.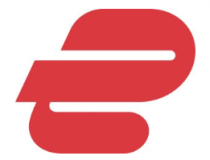 ExpressVPN
Make use of ExpressVPN's speedy servers to access any US-based webpage, as well as international sites.
6. PureVPN – 1400+ servers in 13 US cities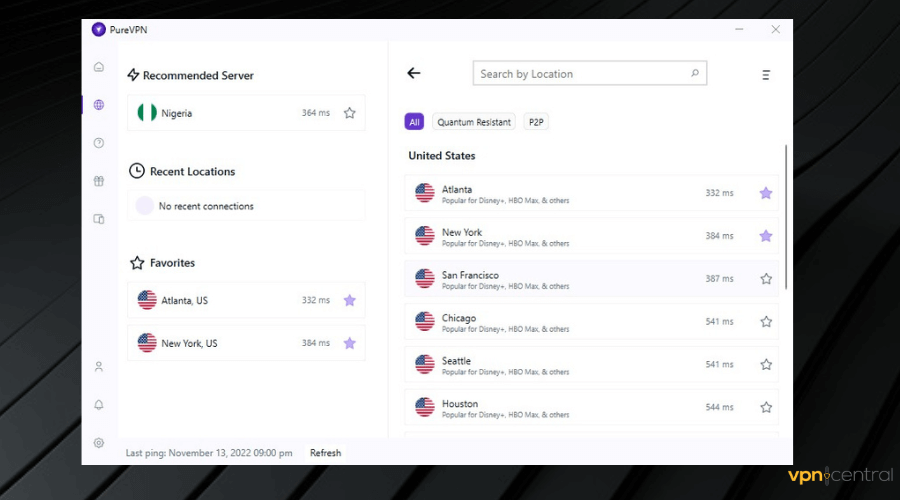 With fast servers, multiple locations, affordable plans, and incredible privacy features, PureVPN has them all.
Users of this VPN get access to over 300,000+ unique IP addresses and 6500+ servers spread across 96+ locations in 78+ countries worldwide.
In the United States, PureVPN has 1424 servers in 13 cities. Not only does it cover many cities in the US, but it also has some of the most VPN server numbers in the country, ensuring great connections to all users.
These servers have top-notch DNS leak protection and IPv6 leak protection features to ensure that you can unblock streaming platforms, make secure payments, and bypass ISP throttling.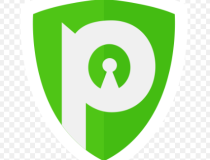 PureVPN
Connect to a PureVPN server to protect your privacy and pass restrictions!
7. PrivateVPN – Fast servers in 12 US cities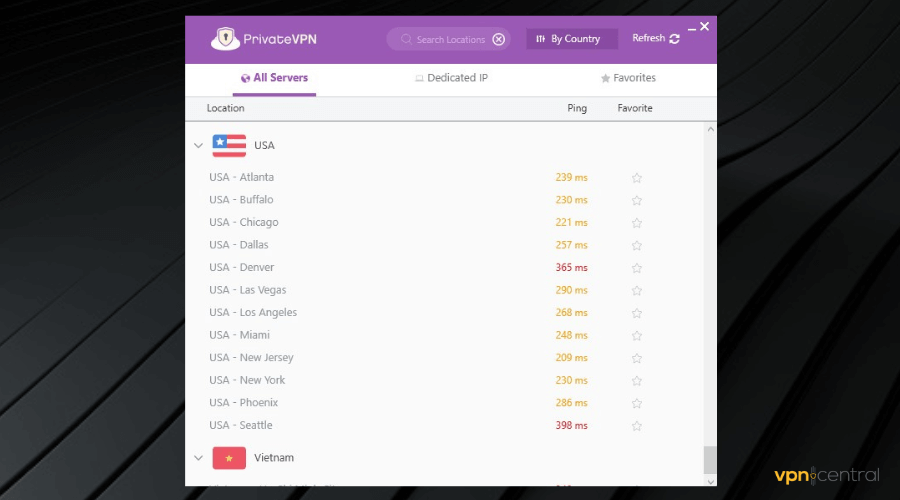 PrivateVPN is another reliable VPN with servers in multiple US cities. It offers affordable plans while delivering premium privacy and powerful geo-block bypassing capabilities.
Their impressive server network is spread across 200+ locations in 63 countries. In the United States, PrivateVPN's presence is spread over 12 cities to offer users top-of-the-line encryption and connection protocols.
PrivateVPN uses military-grade 2048-bit encryption with AES 256 to protect user data from prying eyes, making it a capable VPN for all purposes.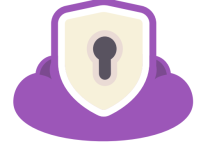 PrivateVPN
Safely browse the web in the US and beyond with this fast and reliable VPN!
8. CyberGhost VPN – 1306 servers in 11 US cities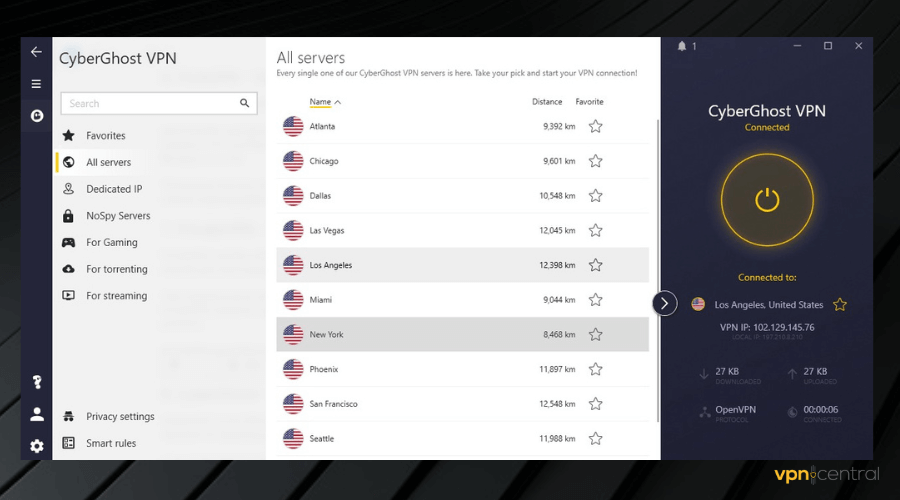 CyberGhost is a top VPN service that not only excels in privacy and anonymous browsing but also has a reputation for bypassing even the strongest geo-blocks in any part of the world.
It has a huge network of 9300+ servers in 117 locations in 91 countries worldwide.
In the United States, CyberGhost's network of 1351 servers spans 11 cities including Atlanta, Chicago, Los Angeles, and New York.
CyberGhost's servers are fast and great for gaming, streaming, and other purposes that require speedy connections. Users can manually pick their servers, or let CyberGhost automatically find the best option.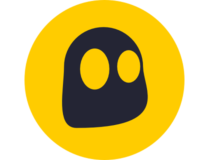 CyberGhost
Use the web freely while keeping your data private thanks to CyberGhost VPN!
Conclusion
If you need access to a service that is only available in the United States, a VPN with US servers is your best bet.
This is not only to ensure online security by utilizing encryption and leak-proofing features. It also ensures your privacy by obscuring your IP address and encrypting your network data.
To help you make the most out of your experience and have multiple connection options, we found the best VPNs that are widely spread in the country and found which one has the most US cities covered.