UpToBox is a file-hosting service provider that was forced out of the US market in 2014.
Since then, an error message appears if local users try to visit the platform.
Fortunately, there are ways around the restrictions, and we'll show you how to open up an account and use it freely.
Let's start!
Why is UpToBox not allowed in the US?
This cloud storage service started blocking traffic from the US after Mastercard and Visa threatened to have payment processors stop servicing it due to online piracy issues.
When the US government failed to pass a more stringent law against illegal content distribution, many entertainment companies shifted their focus to payment service providers.
Namely, leading record labels and Hollywood decided to starve the wrongdoers by luring major credit card networks and payment systems, like PayPal, to their side. And it worked!
That hurt the revenue streams of large-scale copyright infringement violators. So, UpToBox was collateral damage in this war of attrition between the US entertainment industry and content pirates.
To save its business, it succumbed to the pressure from Mastercard and Visa and left the US market. Now, local users are met with the following error screen.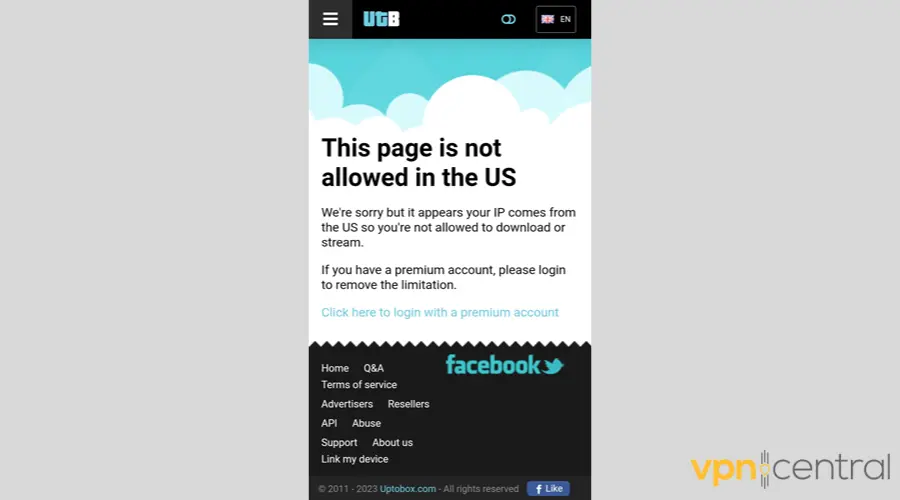 How to unblock UpToBox?
Here are your two best options to bypass geo-restrictions if UpToBox is not available in your country.
1. Use a VPN
A VPN is a privacy tool that can make it seem like you're outside the US by masking your device's IP address. It routes your traffic to a server in another location, thus providing you with a different IP.
Unfortunately, that can slow down your Internet speed because it uses encryption to secure your traffic while in transit.
That's why it would be wise to connect to a nearby location, like Canada, to minimize the lag.
We recommend CyberGhost for this job, as it has 486 servers across three Canadian cities: Toronto, Montreal, and Vancouver.
Here's how to get started!
Visit CyberGhost's website to purchase a subscription and create an account.


Download the native app for your device.

Open the app and tap on Best Location to explore the server options.

Scroll down to Canada, then tap it to reveal its sub-list of server locations.

Connect to any of the available cities and enjoy using UpToBox without restrictions.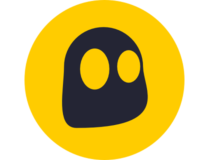 CyberGhost
Go around any geo-restriction with this premium VPN service.
2. Use a SmartDNS
SmartDNS is a good alternative to VPNs if you prioritize connection speed.
Such services partially cloak your traffic, transmitting your DNS queries to a third-party server without encryption and leaving your device's real IP untouched.
That can't help you surf the Web anonymously, but it can successfully unblock UpToBox.
So, once you choose a reliable SmartDNS service provider and buy a subscription, follow your chosen vendor's setup instructions.
Afterward, you should be able to create your UpToBox account without trouble.
Wrap up
Even though UpToBox is not allowed in the US, you can go around that restriction and access the platform.
With a reliable VPN service, like CyberGhost, or SmartDNS, storing your files on this popular cyberlocker will be effortless.
Did you find our recommendations helpful? Tell us about your experience in the comments!