The Viki streaming service by Rakuten is changing the game when it comes to subtitling, now supporting over 200 languages for its popular Asian content.
However, it's not uncommon to click on an exciting show, only to get an error message saying: Sorry, this content is not licensed for your region.
Let's explore why this occurs and how you can easily unblock any Viki show in any region.
Where is Viki available?
Although Viki covers Korean, Chinese, Taiwanese, and Japanese content, the platform is based in the United States with a mostly western audience.
In fact, users in most countries can easily sign up for an account and watch on desktop, mobile, and smart TVs.
However, the libraries you get access to vary from country to country. This is because Viki can't always acquire a streaming license when another service or TV network already has exclusive rights.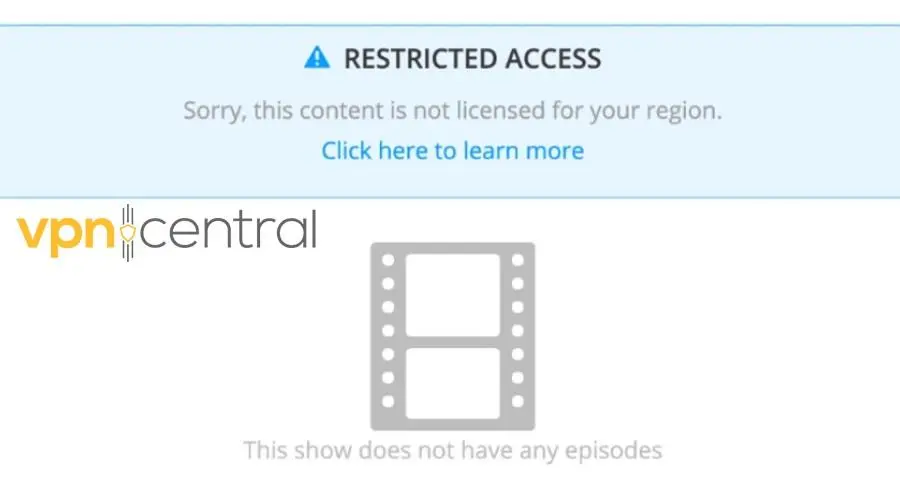 Geo-blocking affects users in Asia more than in the United States because there are many licensing agreements already in place.
Nonetheless, the error affects everyone at some point, so here's what you can do.
How to unblock Viki if it's not available in your region?
Whenever you get the Viki not available in your region error, you need to mask your real location to make it seem like you're in a supported country.
Here's how:
Use a VPN
A virtual private network (VPN) sends all your internet data through an encrypted server located in a country of your choosing.
This changes your IP address, which is usually assigned by your internet provider, and tells streaming services like Viki that this is where you're located.
We recommend ExpressVPN for Viki because it has fast servers for streaming, and you can choose from over 90 countries.
Here's how to get it up and running:
Sign out and close the Viki app or site.
Subscribe to ExpressVPN and download the right app for your device.
Launch the VPN app and sign into your account.
Use the three dots to open the full list of server locations.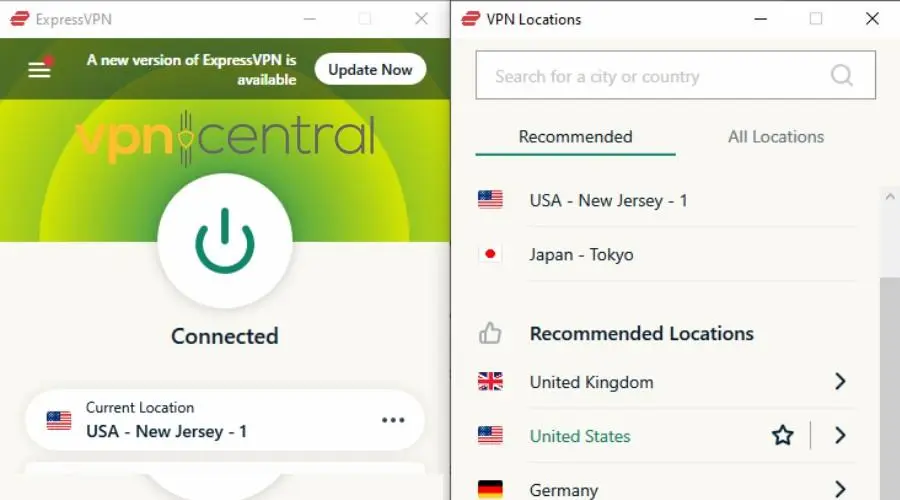 Browse to a supported country. For users in Asia where local licensing is common, the United States is the best option. For users in the US or Europe, you should test servers in nearby western countries.
Hit the big Connect button and, when given the green light, reopen Viki.
If Viki is still not available in your region, then connect to another server and retest it. ExpressVPN has one of the largest networks on the market, so finding an unrestricted server will be quite easy.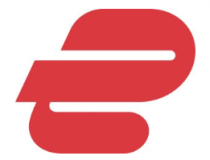 ExpressVPN
Unblock Viki wherever you are and enjoy the best streaming quality with this high-performing VPN.
Use Smart DNS Proxy
Unlike a VPN, this method works by redirecting your DNS requests through a DNS server in a Viki-supported country. Your IP remains unchanged.
This can be enough for streaming services like Viki, which are open to anyone but with different libraries for different regions.
For this job, we recommend Smart DNS Proxy due to its wide network and easy setup.
Here's how to get started:
Subscribe to Smart DNS Proxy and benefit from its 14-day free trial.
Go to its DNS server list and find the location you wish to use for Viki.
Go to your desktop, mobile, or smart TV's network connection settings and manually enter the DNS server address.
Now, this process will vary depending on your device, so here's a breakdown of what you need to do:
On Windows
Open the Network and Sharing Center and click on your active network.

This will open the Status window for that connection.

Click on the Properties button.

In the Properties window, click on the Internet Protocol Version 4 (TCP/IPv4) option, and again, select Properties.
Open the Use the following DNS server addresses option.

Enter the Smart DNS Proxy address in the Preferred DNS server field.

You don't have to enter an alternative.

Click OK to save the changes.
On macOS
Open the Apple menu and go to System Settings.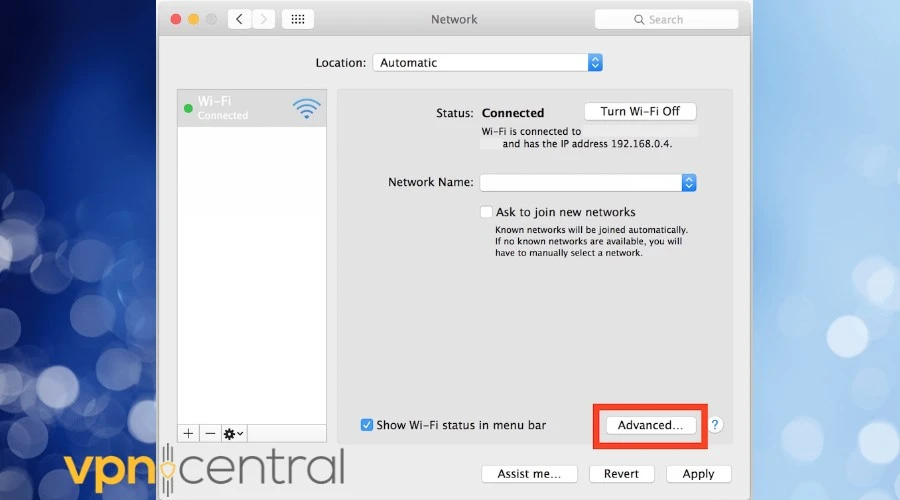 Click Network in the sidebar, then select your active connection.
For a wired network, click Advanced. Select Details for Wi-Fi.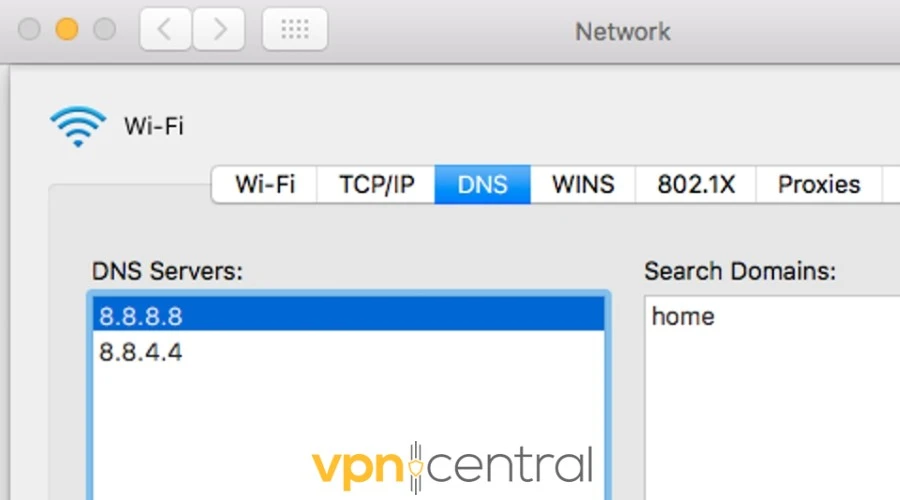 Now, click DNS and scroll down to the list of DNS servers to replace them with the Smart DNS Proxy address you've chosen.
The setup process on mobile is equally simple:
Android
Go to Settings > Wi-Fi, then long-press on your active Wi-Fi network.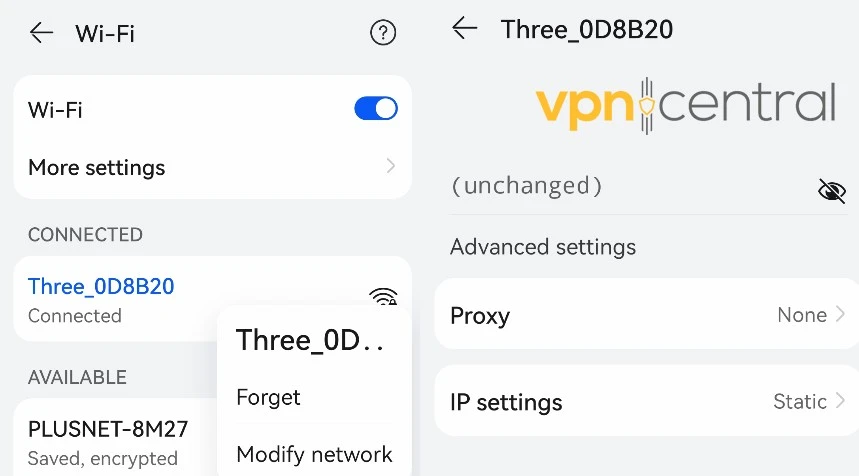 Tap Modify network and Advanced settings.
Under IP settings, tap Static.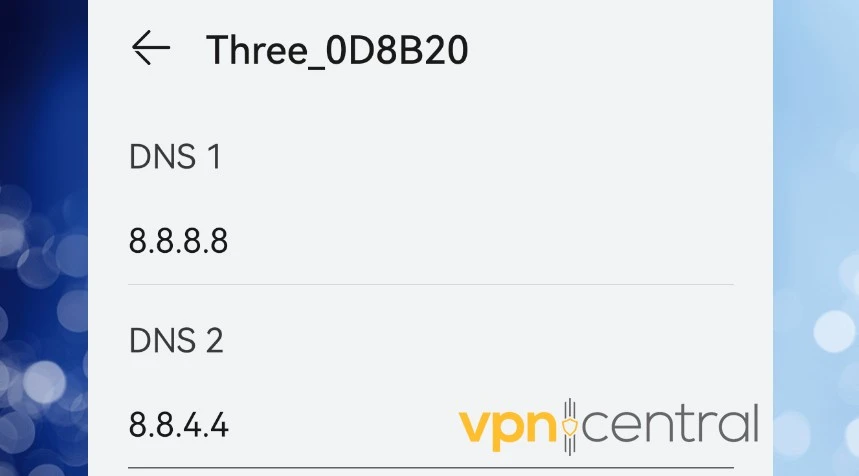 Delete DNS2 and for DNS1, enter the Smart DNS Proxy address.
iOS
Open iOS Settings.
Tap on Wi-Fi and choose your active network.
Tap the blue icon and find the Configure DNS option.
Delete any existing servers.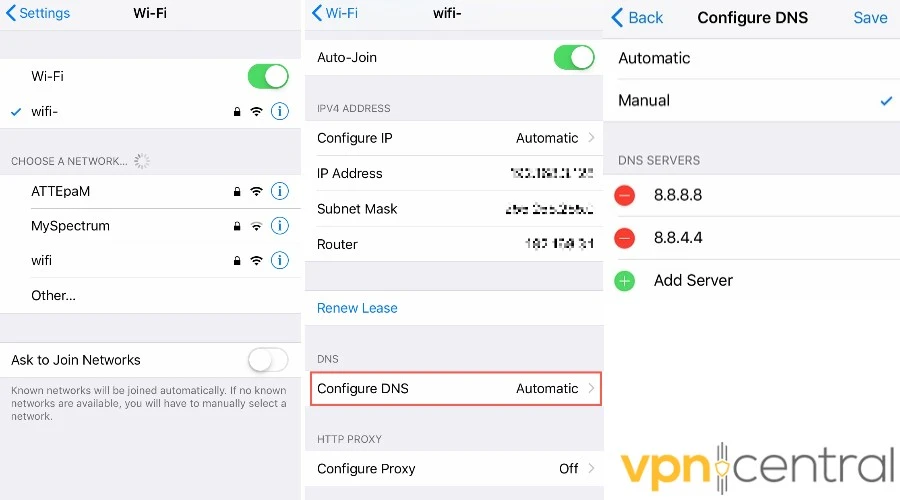 Select Manual and tap Add Server.
Enter the Smart DNS address
The main benefit of Smart DNS Proxy is that it's faster than a VPN and you don't need to download any software.
However, this option doesn't change your IP address, which means you're much more limited in the content you can unblock.
Wrap up
The Viki not available in your region error can be quite frustrating.
Fortunately, a service like Smart DNS Proxy can unblock certain types of geo-blocked content.
If this doesn't work by itself, you can jump to a top-tier provider like ExpressVPN. It'll let you easily switch regions and encrypt your traffic.