If you're a frequent traveler who doesn't want to upgrade to a Tinder Plus or Gold account, you can look into alternative ways to change your Tinder location, like using a VPN.
What a VPN does is change your location and IP address to make it look like you're trying to connect from another part of the world.
But Tinder works differently because it tracks you down by GPS, similarly to Google Maps or Waze, in order to determine your accurate location and leave out any shady accounts. That makes the job of a VPN much harder, but not impossible.
Does VPN work with Tinder?
Yes, you can. In case you need to bypass the Tinder location detection, a VPN connection will entirely hide your real IP and offer access to your dating profile from anywhere.
Also, use a VPN for Tinder in order to amp up your security level, especially if you often connect to public, unencrypted WiFi hotspots and start swiping.
However, if you want to change your Tinder location with a VPN, it's a bit more challenging because a limited number of VPNs can spoof your GPS location.
Why should I use a VPN for Tinder?
➡️ Access Tinder on any restricted network, including at school, at college, on campus, and at the workplace.
➡️ Use Tinder even if it's blocked in your country by bypassing government restrictions that forbid dating services.
➡️ Protect your device from hackers, especially if you often connect to public WiFi at hotels, airports, or restaurants.
➡️ Find new matches in other cities without having to subscribe to Tinder Plus or Gold.
➡️ Secure your banking info when you shop online or generally use your credit card.
➡️ Hide your browsing activity from your ISP to remain anonymous and stop your Internet service provider from monitoring your traffic.
➡️ Unblock Netflix US, UK, and others from anywhere by lifting geo-restrictions and eliminating copyright issues.
How do I change my location on Tinder with VPN?
This easy guide above presents you with a short method to change your location for Tinder on Android devices:
Download the ExpressVPN app for Android.

Launch the

VPN

app and sign up for an account.
Connect to another preferred region to change your location.

Sign in to your Tinder account.

Tinder should now detect you at the

VPN

's location.
You can as well switch your current location on Mac or iOS devices by performing the following simple steps:
Sign in to your ExpressVPN account for macOS.

Copy your received activation code to log in.
Install ExpressVPN on your Mac device.
After installation, log in with the activation code.
Connect to another server address in different locations.
Access your Tinder app with a different location.
ExpressVPN is the best VPN to change your GPS location, and it also works for Tinder masking your real location with high-speed servers.
Besides helping you expand your horizons on dating without upgrading to a premium Tinder account, it helps you become a more privacy-concerned user by encrypting all data traffic using the OpenVPN protocol with 256-bit military-grade encryption.
Furthermore, the app has private DNS on each VPN server to protect your DNS queries, an obfuscation mode to bypass VPN blocks, and a kill switch with a split-tunneling mode.
This trustful VPN is compatible with all major operating systems, including Windows, Mac, Linux, Android, and iOS.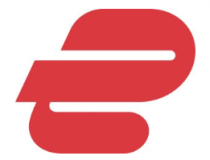 ExpressVPN
Swipe right or left from any region you live in using this large server network VPN.
How can I change my Tinder location for free?
If you're looking for a completely free solution without time limitations that doesn't ask for your credit card info, we suggest checking our Windscribe VPN. It has free plans and supports a GPS spoofing feature.
However, if you don't want to use a VPN at all, you should check out the free GPS spoofing apps available in the Play Store.
Fair warning though: most of them are filled with adware. And they don't offer the same safety features as a VPN.
Tinder not changing location with VPN, what do I do?
Tinder is always looking for new ways to defeat GPS spoofing tools. Even if your VPN is working right now, it might fail the next day. Unfortunately, the system isn't foolproof.
To try fixing GPS issues with Tinder over VPN, try to clear the app's storage and cache from mobile settings. Keep in mind that it won't necessarily work, though. On top of that, it will delete all non-profile data recorded by Tinder, including messages and matches.
Make sure to explore multiple VPN servers until you find one that works if Tinder gets stuck after sign-in.
Does VPN work for Tinder ban?
Yes, VPN software can help you get over a Tinder ban and access your restricted account by connecting to other regions all over the world with different IPs.
What gets you banned from Tinder?
In a few words, you might get banned from Tinder due to various reasons that break the Terms of Use imposed by the dating platform.
You can as well be removed from Tinder if you violate the Community guidelines that contain different user principles that ought to be followed.
How do I get unbanned from Tinder in 2023?
Firstly, it is definitely possible to recover your banned Tinder account by simply contacting the support team with an appeal request.
It's worth knowing that Tinder doesn't use format forms or emails to unban accounts, so you only have to reach out Tinder help center and explain your case.
Tinder not working with VPN? Here's how to fix it!
As you're now aware, Tinder is a location-based app. But sometimes, it may fail to work when using a VPN.
The issue arises when your IP address doesn't match your GPS location. As such, the platform can flag your activity as suspicious.
Granting geolocation permissions during the installation of Tinder may also cause problems. The app uses such data to localize your user experience.
However, a VPN can cause variations about your actual location to arise. You may experience challenges discovering potential suitors as a result.
Not to forget, some VPNs are not up to the task. They can leak your location, causing Tinder to lock you out.
The good news? Fixing such problems is super easy!
Get a reliable VPN that doesn't leak your actual location. Our above recommendations are thoroughly tested and proven to have a solid reputation.
Enable IP/DNS leak protection settings on your VPN.
Clear your Tinder's cache data before using it with a VPN.
As you can see, the above steps require little to no effort. Alternatively, reporting to your VPN provider can help with resolving the issue.
Summary
Changing your Tinder location can be problematic if you want to meet new people beyond your region. Such a privilege is only available if you upgrade to Tinder Plus or Gold.
Some countries, workplaces, and institutions may also block access to the platform. And this will be a hassle if you're desperately looking for companionship.
Luckily, it's possible to use a VPN to change your Tinder location. We tested ExpressVPN and it worked, so feel free to check it out for yourself.
Let us know in the comments below your experience. Likewise, check out the best VPN for Zoosk if you want a similar platform that's accessible from anywhere.