Zoosk is a popular dating platform that millions of users from all over the world turned to.
Although it claims to be an international dating app, there are some countries where the service is not available.
Naturally, as with any other restricted online service, users have tried to find a workaround to access Zoosk from restricted regions.
Zoosk available countries
Zoosk is available across over 80 countries and 25 languages:
| | |
| --- | --- |
| English | Français |
| Español | Italiano |
| Español (España) | Nederlands |
| Dansk | Norsk |
| Deutsch | Türkçe |
| Ελληνικά | Magyar |
| Português | Hrvatski |
| Português do Brasil | Suomi |
| Română | Српски |
| Svenska | ภาษาไทย |
| Русский | 中文(台灣) |
| 한국어 | 中文(简体) |
As you may expect, one of the most popular ways to unblock Zoosk is by turning to a VPN service.
However, using a VPN with Zoosk also works if your ISP restricts it or if you've been banned and want another shot.
If you're trying to find the best VPNs that work flawlessly with Zoosk, then this guide is for you.
How to access Zoosk with a VPN
Connecting to a VPN server from a country where Zoosk is available is all you have to do. Pick a VPN with a large server base to make the best out of Zoosk.
Other key elements include a strong privacy policy, good encryption, and ease of use. We'll discuss these more in-depth below, as we present our top picks.
Head to your VPN's website. Create an account and download the app. For this demonstration, we decided to go with PIA.
Follow the installer wizard and enter your credentials to log in.
Connect to a VPN server from a country where Zoosk is available. We picked the US because the app has a large number of users there.
Head to the Zoosk official website or install the app on your mobile and create an account.
Now you will be able to find and communicate with other people on the platform. We decided to use the web app for this, but both Zoosk and all the VPNs we recommend here have dedicated apps for mobile too.
So if you want to keep track of your conversations regardless of device, you can install them on your phone too, and never miss out on anything.
What are the best VPNs for Zoosk?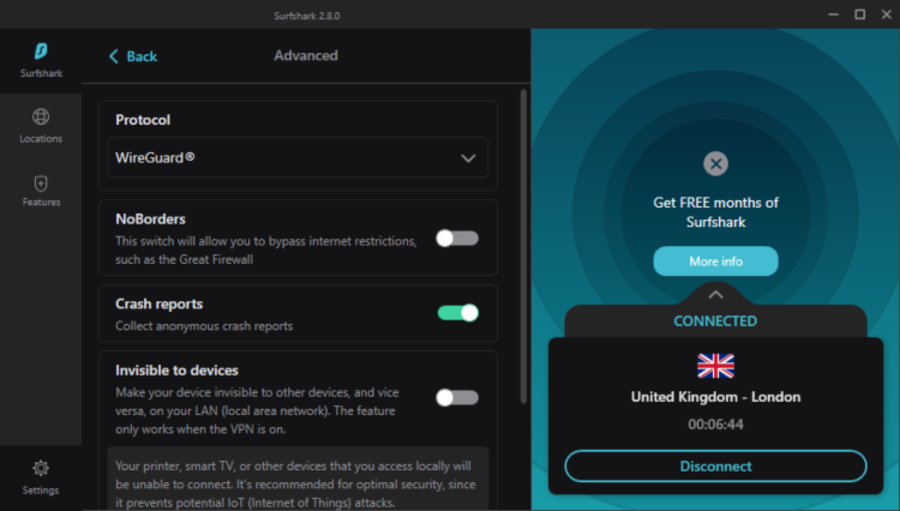 Our top pick is Surfshark, one of the best VPNs for dating sites. It is by no means a pushover as far as privacy protection and geoblocking circumvention go.
If you're in need of a VPN that can help you access Zoosk from wherever you are while keeping you anonymous at the same time, Surfshark is a solid choice.
It offers you top-notch privacy features but also packs additional tools such as multi-hop and CleanWeb to protect you against trackers, ads, and malware.
Surfshark has thousands of servers in key locations all across the globe. All the servers, across Europe, the Americas, Asia, the Middle East, and Africa have their own private DNS and support WireGuard, IPSec, and IKEV2 ports.
You have many options to choose from, and for larger countries like the US, UK, or France, you have multiple cities to choose from. This versatility gives you the possibility to try out Zoosk in more than one VPN location.
Last, but not least, Surfshark is one of the few VPNs that can handle unlimited simultaneous connections. The company claims that having multiple connections at the same time has no negative impact on the VPNs speed.
Check out Surfshark's main features:
No-logging policy
Built-in kill switch
Doesn't leak connection data
Supports unlimited connections
CleanWeb to protect you against ads, trackers, and malware
Military-grade 256-bit encryption
Multi-hop VPN connections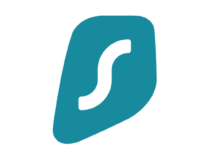 Surfshark
Connect to a Surfshark server and get access to Zoosk from anywhere in the world!
2. NordVPN – best for strict geo-blocks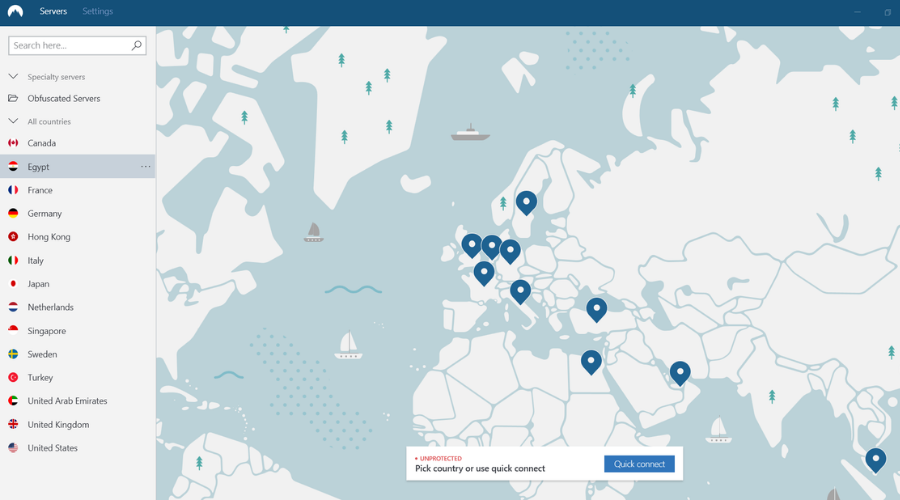 NordVPN is still one of the best VPNs on the market thanks to its no-compromise mindset when it comes to user privacy.
If you're trying to remain private while using Zoosk or just want to unblock its geo-restrictions, NordVPN will stand by your side.
More so, long after you're done using Zoosk, NordVPN will still be there to help you bypass online streaming services or hide while engaging in P2P activities.
In fact, NorVPN is one of the VPNs that use server obfuscation. And it does it very well. What server obfuscation essentially does is it changes your data packets so it's not apparent that you use a VPN in the first place.
This can really help bypass geo-blocks for streaming servers but also browse the web more freely in countries with restrictive web censorship.
So if you want to make sure you can access Zoosk from anywhere, bet on NordVPN.
It's worth mentioning that, although it doesn't have as many servers as PIA does, it boasts incredibly fast connection speeds.
Here are NordVPN's key features:
Strict no-logging policy
Doesn't leak your data
256-bit military-grade encryption
Fast connection speeds
CyberSec component that blocks ads and malware
Double VPN feature for added privacy protection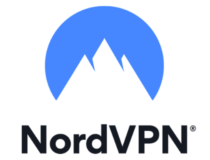 NordVPN
Access Zoosk even from highly restrictive locations by connecting to a highly encrypted NordVPN server.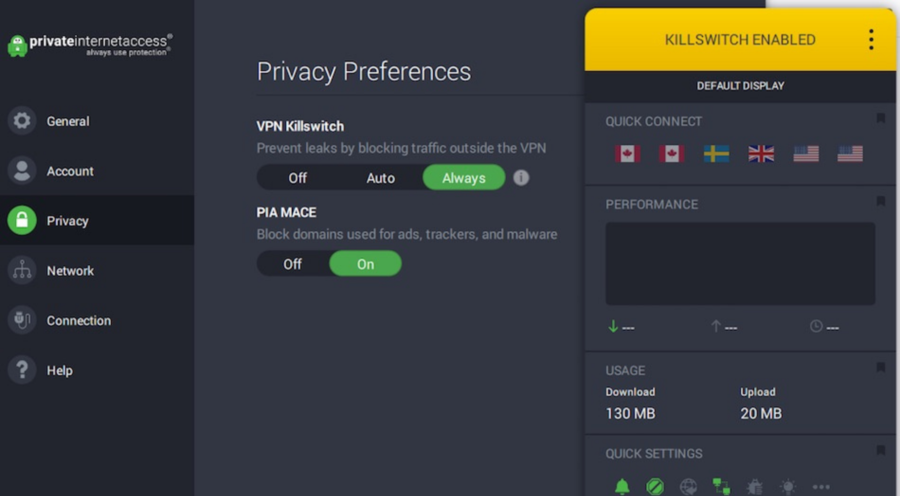 Private Internet Access, more commonly known as PIA, is a popular choice regardless of what you plan to use it for.
PIA delivers remarkable results when it comes to lowering in-game ping, unblocking restricted services, P2P file sharing, online streaming, and enhancing your overall privacy.
It definitely helps that PIA currently has the largest network on the market counting more than 35,000 servers worldwide.
It has a special focus in the US, which is coincidentally one of the countries that have the most Zoosk active users.
Moreover, if you want a VPN that will help you access geo-restricted content in the US, from streaming platforms to specific websites, PIA is one of the best options out there.
This VPN is compatible with all major platforms, including Windows, macOS, Android, and iOS. It can also be installed on some router models, gaming consoles, and smart TVs.
Thus, if you're looking for a reliable VPN to use with Zoosk, PIA is one of our top picks.
Check out PIA's features:
More than 35,000 servers worldwide
PIA MACE blocks ads and malware domains
Built-in kill switch
Can unblock geo-restricted content
Allows up to 10 simultaneous connections
Military-grade encryption
No-logging policy
Doesn't leak your data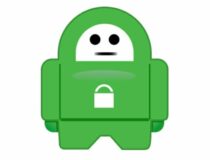 Private Internet Access
Use this leading VPN to get the best out of Zoosk regardless of your actual whereabouts.
4. ExpressVPN -fastest VPN protocol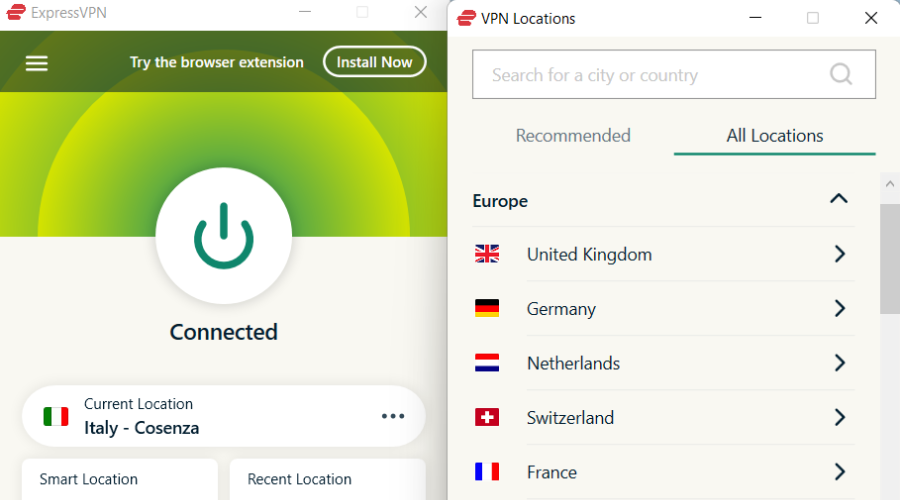 If you want a high level of online privacy without compromising on performance, ExpresssVPN is one of the best VPN clients to choose.
This VPN service offers you access to thousands of servers from 94 different countries around the world. It lets you easily change location and make international connections on Zoosk.
The VPN hides your IP by assigning you to a virtual address from a server location of your choice.
Moreover, ExpressVPN uses advanced, military-grade encryption to hide your data. This means that, even if (by a rare chance) ExpressVPN gets hacked, your data will be unreadable.
On top of that, the VPN offers dedicated apps for all popular devices, including Windows, macOS, Android, iOS, Linux, some routers, game consoles, and even smart TVs.
It's also important to note that ExpressVPN uses private DNS on every server, which contributes to a faster and safer connection.
Moreover, the VPN client built its own VPN protocol, Lightway, that is meant to speed up your connection without compromising privacy.
Other key features of ExpressVPN include:
Split tunneling
Emergency killswitch
Trusted server technology
Zero logs policy
Threat manager to block trackers
Public Wi-Fi Safety
Built-in speed test feature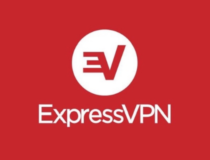 ExpressVPN
Chat safely on Zoosk without revealing private data!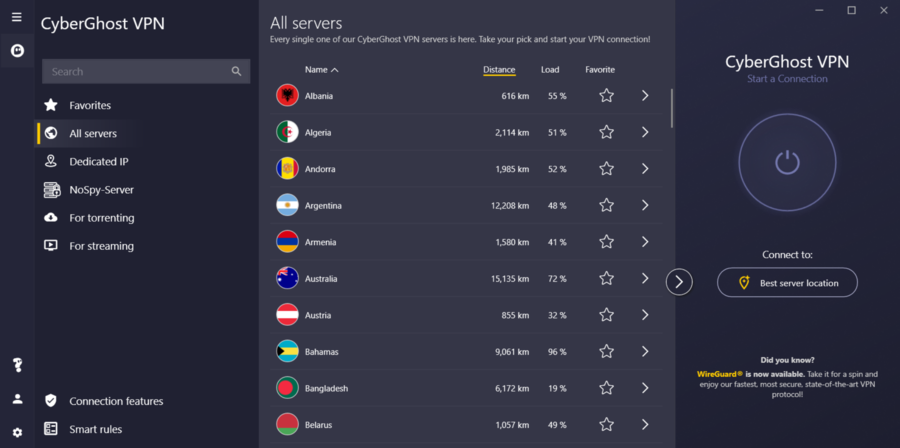 CyberGhost VPN is another trustworthy VPN brought to you by Kape Technologies that is meant to let you access Zoosk from just about anywhere in the world.
Using VPNs to bypass geo-restrictions is one of the most common reasons why customers turn to them and CyberGhost VPN delivers this feature with flying flags.
On top of that, it will make sure that your connection remains airtight, so that nobody, including your ISP, can snoop on your online whereabouts.
Therefore, no matter if you're looking for a VPN for its geoblocking bypassing capabilities or just want to be the only one who knows that you're using Zoosk, CyberGhost VPN will serve you right.
CyberGhost is a good option to keep your data private when traveling. Not only will it help you connect to servers around the world, but it also has integrated Public Wi-Fi protection.
Therefore, you can rest assured that your data stays private even when using a public network. These are known for storing and selling user data, but if you access them via a CyberGhost server, they will not be able to.
Many users are also very pleased with CyberGhost's application, being the PC or mobile versions. It's very easy to use and set up, with a very intuitive interface.
Discover more about CyberGhost VPN:
Strict zero-logging policy
Doesn't leak your data
P2P-optimized servers
Video streaming-optimized servers
7-day Android & iOS free trial
1-day Windows free trial
Strong 256-bit encryption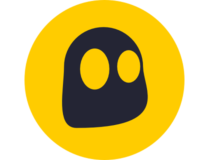 CyberGhost
Install CyberGhost on all your devices and keep in touch with your Zoosk connections wherever you may be!
6. AtlasVPN – unlimited connections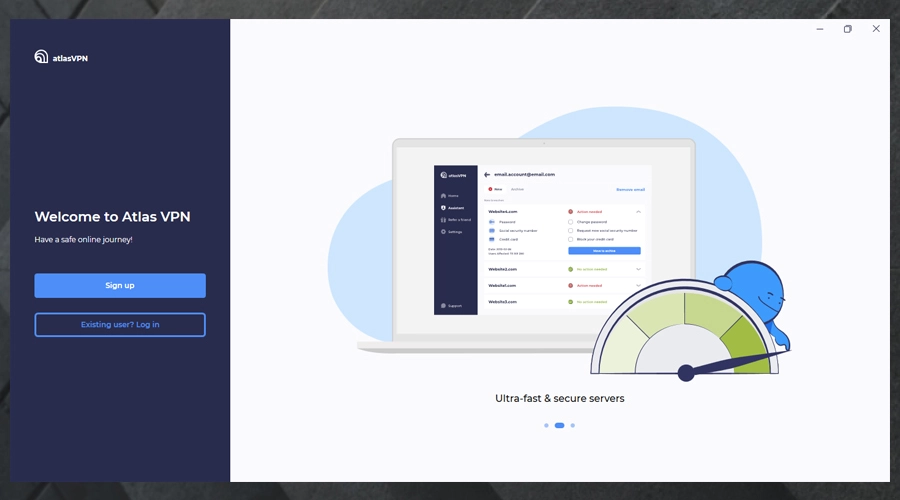 Can't access Zoosk from your country due to geo-restrictions? AtlasVPN is one of the few services that can easily fix that for you.
This US-based VPN provides you with plenty of servers to shield your true location in no time.
AtlasVPN has over 1,000 servers in 42 countries across the globe. Those in the US and Netherlands are also available to free users.
You can quickly check our list of locations where Zoosk is available, then head to AtlasVPN and connect to a server.
Moreover, it will also keep your online activities on the hush.
Last, but not least, AtlasVPN allows you to connect unlimited devices to the same account. It's compatible with all popular platforms, including Linux, and pretty easy to install and configure.
Learn more about AtlasVPN's features:
No-logging policy
Doesn't leak data
Military-grade 256-bit encryption
Built-in kill switch
Unlimited simultaneous connections
Free servers available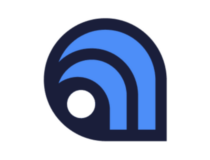 AtlasVPN
Secure your privacy on all your devices with ease thanks to AtlasVPN.
7. Private VPN – high-quality networks for speed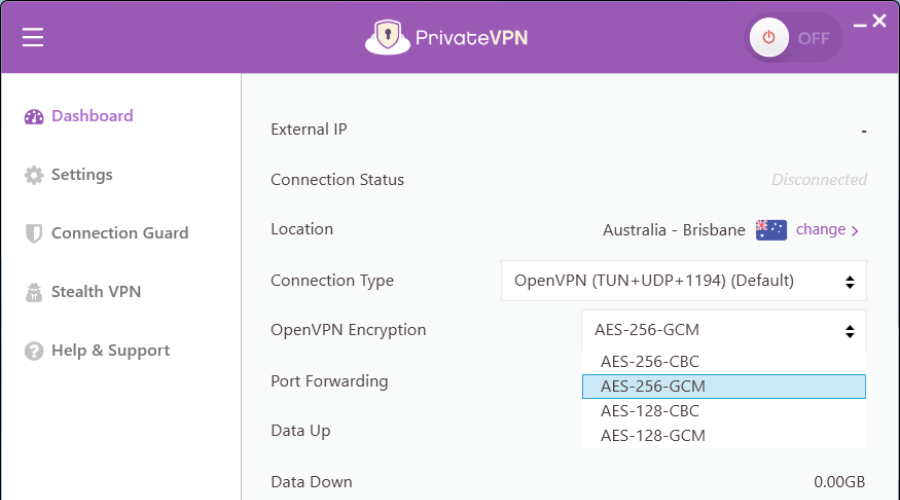 With a quick and easy setup on the device of your choice, PrivateVPN is a solid option that will let you access Zoosk from restricted areas while keeping your data private.
This VPN has worldwide server coverage, with multiple locations in the countries where Zoosk is most used. It has over 200+ servers in 63 different countries.
PrivateVPN encrypts your data with AES-256 bit algorithms to ensure that no one can trace your online activity or find your true location.
PrivateVPN is also focused on speed, providing access to VPN via its High-Quality Network policy.
What this essentially means is that they purchase directly from the IP transit, without having third-party hosts. In return, your connection will be more direct and faster.
PrivateVPN is compatible with Windows, macOS, Android, iOS, and Linux. It has an auto-connect feature that finds the fastest server for your configuration, and it also gives you the possibility to select a server yourself.
Other key features of PrivateVPN include:
Public Wi-Fi protection
Reduced latency in games
Bypasses geo-restrictions
Access to many different protocols including OpenVPN and L2TP/IPsec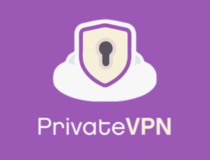 PrivateVPN
Protect your data with this fast and secure VPN for Zoosk!
Can you get banned from Zoosk?
Thousands of people are working hard to improve their romantic lives, but it may not be as simple as it appears. If this happens, you may be blocked from Zoosk, or you may want to create a new account to increase your chances.
Sometimes you can be banned from a dating site like Zoosk and this is unpleasant, but not impossible to find out how to unblock dating sites with a VPN service. It's just as simple as having an ethical behavior to avoid being banned for inappropriate activity on Zoosk.
How do you get unblocked from Zoosk?
You could use a VPN to change your location and create a new profile before logging in and trying again. Your privacy is paramount, which is why each service includes a kill switch, which effectively kills your internet connection if your VPN fails, ensuring that your true IP address and data are never leaked.
Why can't I access Zoosk?
The most common reason why you may not be able to access Zoosk is a bad Internet connection. Check your Wi-Fi and try again.
Trying to open the dating platform in a country where it's not available can also be the case, in which case, as we just showed you, a VPN will help.
It is also possible that the servers of the platform are down, in which case you will just have to wait out up until their team solves the issue. To check if Zoosk is down in your region, check the Zoosk IsItDown page.
In case none of these apply to your situation, it's possible that you violated their terms of use and got banned.
Or if you use a VPN, a person that used the same server broke the Zoosk regulations and the IP address got banned. In this case, you can switch to a different VPN server or contact customer support.
How to get Zoosk cheaper using a VPN
Like many other paid services, Zoosk does not have a fixed price for all the locations where it's available.
If you are patient enough to browse around a little bit and check their pricing plans for different countries, you can end up with a pretty good deal.
So check the countries where Zoosk is available and access their paid subscription listings from those locations using a VPN.
We noticed that the prices are a little bit lower in Russia and the US than in other locations. The differences are pretty small, but if you get a longer plan, it can really add up and save you a significant amount.
What is the best VPN for Zoosk to use on iPhone?
Naturally, most of us prefer to use Zoosk on mobile. Luckily, the VPNs we recommend in this article are great both for PC and mobile and all of them have dedicated apps for iPhone.
Therefore, if you want to use Zoosk on the go, we suggest you try one of our top-three contenders: Surfshark, NordVPN, or PIA.
All these VPNs, along with the other options on this list have dedicated apps for Windows, macOS, Android, and iPhone. Each allows multiple device use, so you can route all your device's traffic via VPN.
Conclusion
All things considered, whether you're trying to access Zoosk from an unsupported location or want to hide your privacy, you should use a VPN.
If you're already on the look for a VPN that works great with Zoosk, our list can surely make it easier by narrowing the results of your search.