In Oman, both citizens and ex-pats rely on VPNs to overcome geo-blocking due to strict internet censorship. Especially as the country doesn't support video call features on VoIP applications like Whatsapp.
However, many users encounter error messages or difficulties causing their VPN not to work when trying to unblock apps such as Skype.
These problems may also arise from server or configuration issues.
Fortunately, we have found reliable solutions that will quickly restore your access to your favorite apps. Continue reading to regain access to your preferred app without delay.
Does Oman block VPNs?
Yes, Oman is one of the countries that have strict regulations against VPNs. While not all services are blocked or illegal, these services are heavily monitored and restricted in Oman.
It's important to note that you have to obtain express permission from the government before using any encryption tool in the country.
This requirement extends to VPNs as well.
So if you plan visiting Oman from abroad, it's best you get and install a VPN service to your devices before getting to the country. Trying to obtain one once you're there may prove difficult.
Similarly, the Telecommunications Regulatory Authority (TRA) of Oman possesses the authority to block apps and websites that violate laws and regulations.
While there is a possibility that a VPN might be subject to this mandate, there haven't been any reports yet of VPNs being blocked in Oman.
To err on the side of caution, it is advisable to refrain from using a VPN in Oman for illegal purposes, as doing so could potentially result in legal consequences.
How to fix your VPN when it's not working in Oman?
Change to another server

A server handling more requests than it can effectively manage may become slow and unresponsive. 
In a case where you are connected to such a server, then it may not work in unblocking apps or websites in Oman.
To switch to a different server:
1. Launch and login to your VPN app.
2. Expand the ellipsis or arrow beside the existing location to see the server list.
3. Click on the server of your choice.
4. Go back to the app or website you wish to unblock. Here, we made it pass the restriction on Whatsapp.
You can test out as many servers as you wish to make sure it's not just a general VPN issue. If you still face difficulty, then try out the next fix.

Allow VPN through Firewall 

Your device would mistake your VPN to be a malware or virus if you don't permit it through the firewall.
Use the following guide to let your VPN through the firewall:
1. On the Start menu, search for Windows Security. Click to open it.
2. Click on Firewalls & network protection.
3. Select Allow an app through Firewall.
4. Click the Change settings button.
5. Check the box beside your VPN application if it is empty.
6. If you cannot find your VPN on the list, click the Allow another app button at the bottom right of the window.
7. Check the box under the type of network: either Private or Public, you want NordVPN to access.
8. Click Ok.
9. Try accessing that website again. It should open by now. We tried using VPN with Skype after this and it works now!

Use an obfuscated server 

Obfuscated servers makes it nearly impossible for third-parties to know that the source of your traffic is a VPN.
In a region like Oman where censorship is prevalent, this feature is golden as websites would assume you are using a normal internet connection.
Continue with the guide to set up obfuscated servers:
1. Launch your VPN app. (we used NordVPN in this guide).
2. Log in with your details.
3. At the bottom-left of the window, click on Settings. Then select Connection.
4. Go to VPN protocols. Change it to OpenVPN UDP or TCP.
5. Return to the home window.
6. In the line of displayed countries, expand the arrow. 
7. Click on the arrow beside Specialty to drop it. Select Obfuscated servers.
8. Click on the arrow in the dialog box that appears to choose a server.
9. Click to connect.
10. Try using the app or website again. It should work now. We could access Omagle that is blocked in Iran.

Clear cache and cookies

Cookies are small files stored by websites on your computer to remember information about your browsing activity including your location.
Therefore, clearing cookies helps protect your privacy by removing this stored data, preventing websites from tracking you and blocking your access.
The guide below is for Google Chrome but other browsers would work with it regardless.
1. Open your browser.
2. Click on the three-dot in the upper-right corner of your browser to access the menu.
3. Scroll down to More tools. Click on it.
4. Select Clear browsing data.
5. On the Basic tab, click the drop down and select All time.
6. Check all the boxes besides Browsing history, cookies and other sites etc. 
7. Then click the Advanced tab.
8. Repeat the same process.
9. Now click on Clear data.
10. Try using the website again. In the photo below, we made it successfully past Telegram block.
Have you tried all the fixes and there's still no hope of unblocking the website or app? The next solution should work.

Change your VPN provider

Reasons like your VPN not being stealth enough or having a server downtime could make it not work properly in Oman.
In this case, you have to make the tough decision to let go and try a different VPN provider.
Use the guide below to get this done:
1. Subscribe to a reliable provider like NordVPN.
2. Download and install the app to your device.
3. Log into the app using your details.
4. Click the arrow beneath the current server to expand the servers list.
5. Choose any region of your choice.
6. Once you do that, try opening the website or app again. We could finally read The Guardian again.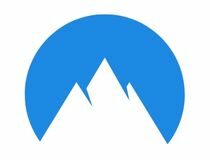 NordVPN
Protect your data and bypass blocks and censorship in Oman with NordVPN!
Best VPNs to use in Oman
Wrap Up
Due to restrictions imposed in Oman, complete freedom to access any internet content is not granted. Consequently, its citizens rely on VPNs to bypass geo-restrictions imposed on apps like Skype.
Regrettably, many users find their VPNs not working in Oman, leading to error messages.
But, we found out that this problem can be resolved by switching servers or trying out other fixes in this article.
---