You are away from your home WiFi network and rely on LTE for internet access on your mobile device.
Therefore, you decided to use your trusted VPN to secure your online activities, but it's not working on LTE.
You're not alone, as some users also experience VPN issues over LTE networks, getting the There is no network connection error.
But don't worry, we're here to help you understand why this happens and provide tips on how to get your VPN up and running smoothly on LTE networks.
So, buckle up, and let's explore this common challenge together!
Why is your VPN experiencing issues on LTE?
There could be several reasons why your VPN is having issues on the LTE network.
Here are a few possibilities:
If the network is congested, it may affect the performance of your VPN.
Weak signal strength can lead to slow internet speeds and connection drops. Your VPN may struggle to maintain a connection in such conditions.
If your VPN server is far from your current location, it may result in slower speeds.
Some data providers may restrict VPN traffic on their networks.
Nevertheless, to resolve VPN not working on LTE, we'll explore some fixes.
How to fix your VPN when it's not working over LTE?
Are you having trouble with your VPN not working over LTE? Don't worry! We've got you covered with these tested solutions that can help you get back to browsing securely in no time: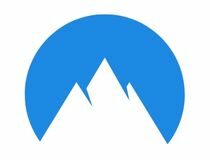 NordVPN
Upgrade to this easy to setup VPN that supports steady LTE connections on any mobile device!
Summary
We hope these solutions fix your VPN not working over LTE and get you back to browsing securely!
VPNs are essential for online privacy and freedom, but they may not always work correctly on LTE networks.
If you are experiencing VPN not working on LTE issues, try the solutions mentioned above, and if all else fails, consider changing your VPN provider.
You can enjoy a seamless VPN experience on LTE networks using a reliable VPN like NordVPN.