Qatar is known for strictly regulating online content that goes against its religious and political values. As a result, users often resort to VPNs to access restricted websites or apps.
While VPN use in Qatar is not entirely banned, such services may not work effectively due to the country's advanced censorship and surveillance system.
In this guide, we'll help you understand why VPN is not working in Qatar and recommend the best VPN that functions perfectly in the country.
Does Qatar block VPNs?
No. However, Qatar follows strict cyber laws and policies prohibiting access to websites and apps that go against the government's values.
This includes LGBTQ, pornography, gambling, dating apps, certain video games, and other content deemed as harmful.
While VPNs are technically legal in Qatar, you may face penalties if you use them to break the law.
That includes accessing banned sites, and also using a VPN to post unaccepted content like fake news or anti-Islam propaganda.
That said, people speculate that certain ISPs attempt to block or limit VPN usage, which may be the reason why your VPN isn't working in Qatar.
How to fix your VPN when it's not working in Qatar?
Here are several troubleshooting steps you can take to try when your VPN apps not working in Qatar:
1. Change the server
It is very possible that just one server doesn't work while all others are fine.
This is either because the server itself is down or because the specific IP belonging to that server is blocked by your ISP or the service you're trying to access.
The latter mostly happens if another VPN user with the same IP does something suspicious.
So selecting a server in a different region could help bypass any blocks or restrictions:
Open your VPN.

Open the server list. Most apps have the option right next to the current server location in the main UI.

Connect to the server.
Try accessing the website again. For example, after connecting, we were able to access Roblox, which is normally blocked in Qatar.
2. Clear your browser cache and data
Another possible reason why your VPN is not working is your cookies and cache. Your browser stores these files to make your experience better, but because they keep location info, they may interfere with the VPN.
Consequently, if you connected from Qatar without the VPN, the browser stores that location and will not refresh it every time you connect. Luckily, the easy fix to that is just to clear this info and give it a fresh start.
Here's how to do it on Chrome:
Click on the three dots at the top right edge of your browser.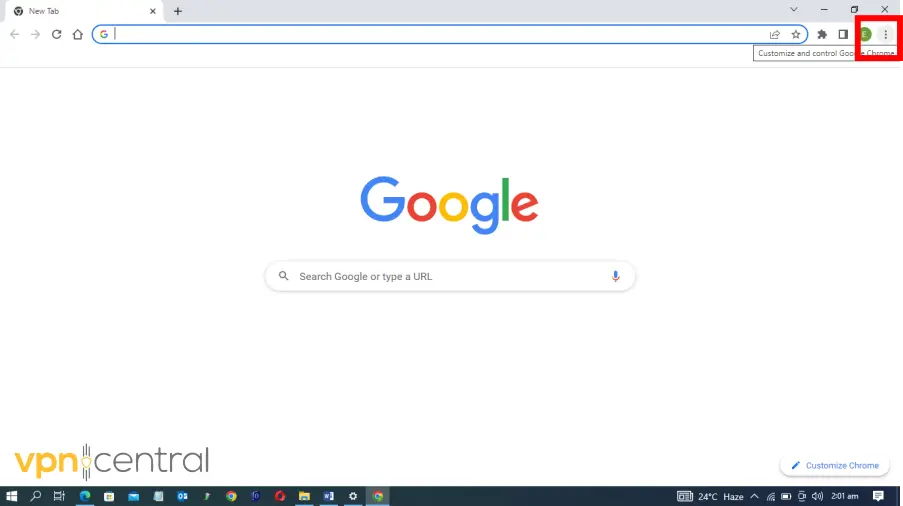 Go to More tools, and select Clear browsing data.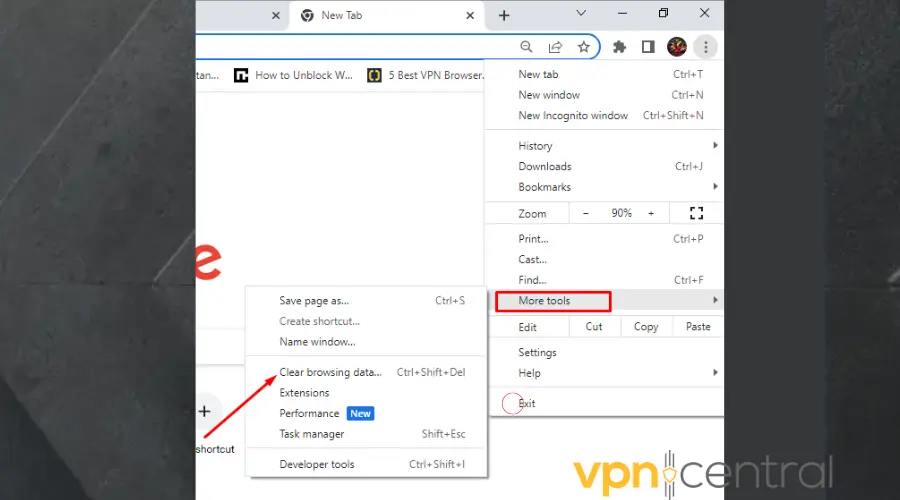 Choose the time range from the drop-down list. Use All time to delete everything.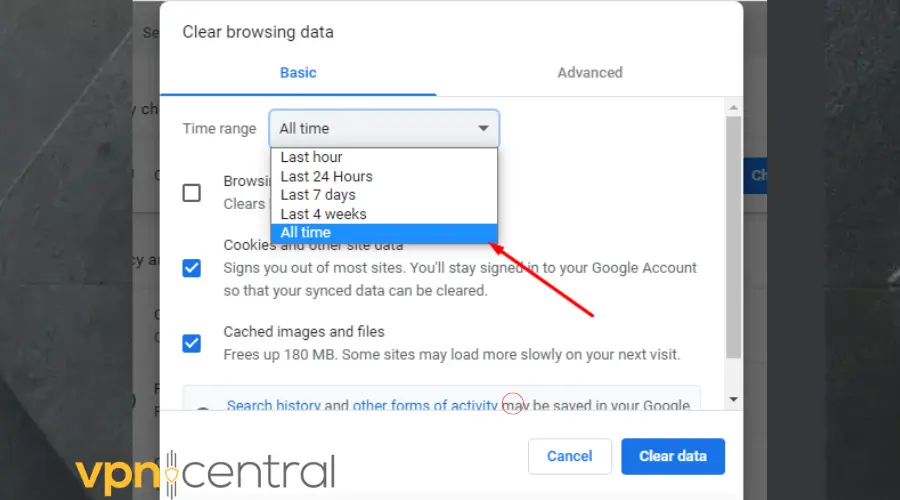 Check the boxes for Cookies and other site data and Cached images and files.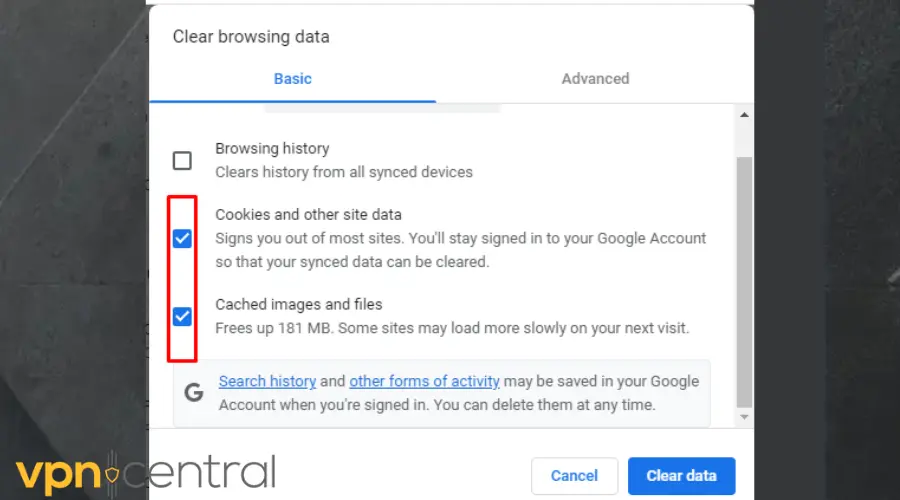 Click Clear data.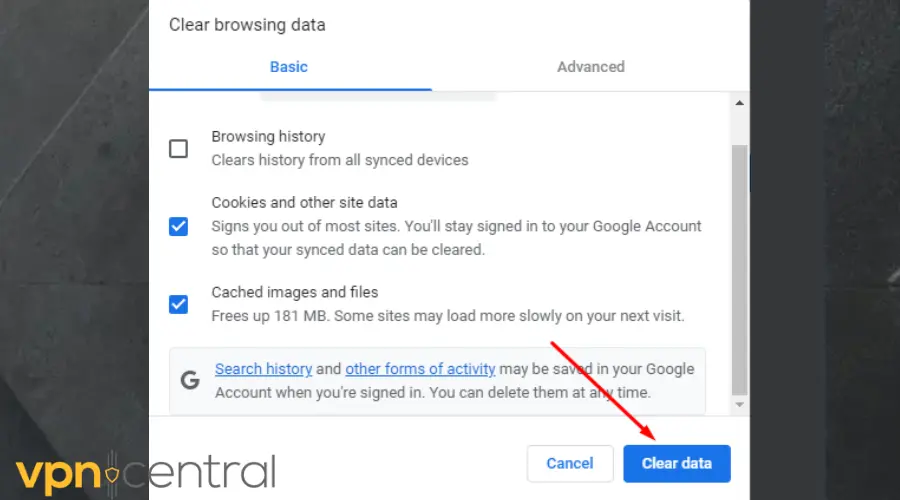 You should have access to blocked sites like Netflix US in Qatar without any issues.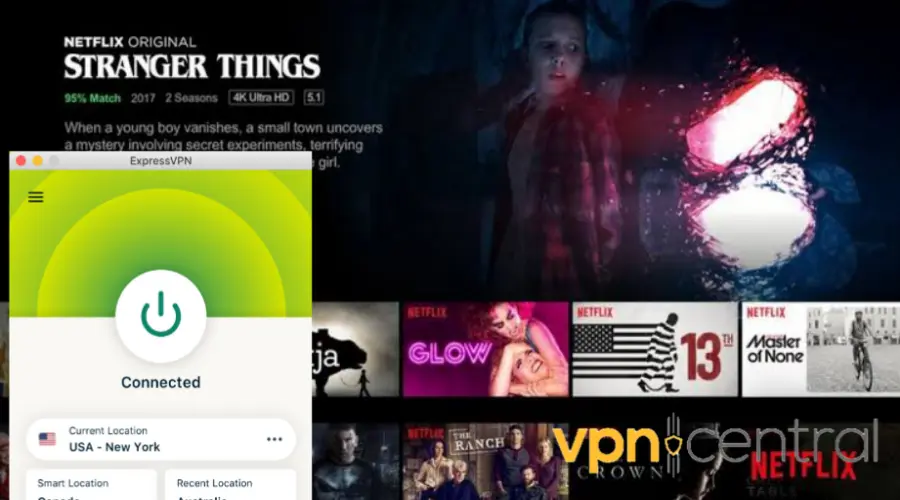 This works regardless of browser and the process is pretty much the same even if you use Firefox, Edge, Opera, or something else.
3. Allow your VPN through a firewall
Firewalls can mistakenly flag your VPN and stop it from connecting to the internet.
This is however very easy to fix.
All you need to do is to allow the VPN through the firewall, as shown below:
Enter Window Defender Firewall into the Windows search bar.
Click on Windows Defender.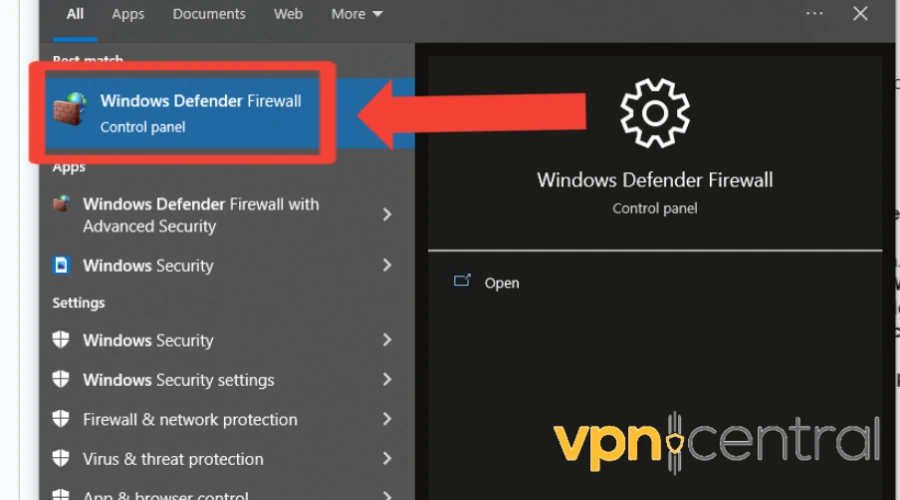 Select Allow an app or feature through Windows Defender Firewall.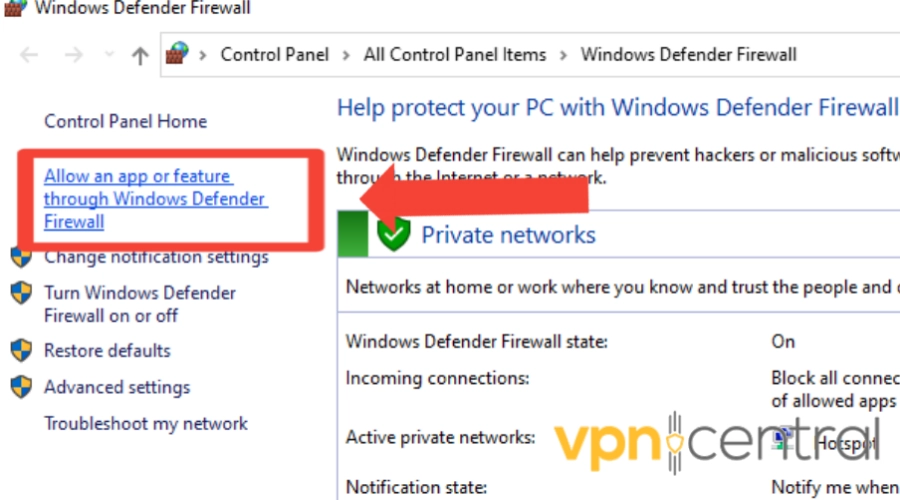 Look for your preferred VPN in the application list.
Check the box beside Private and Public.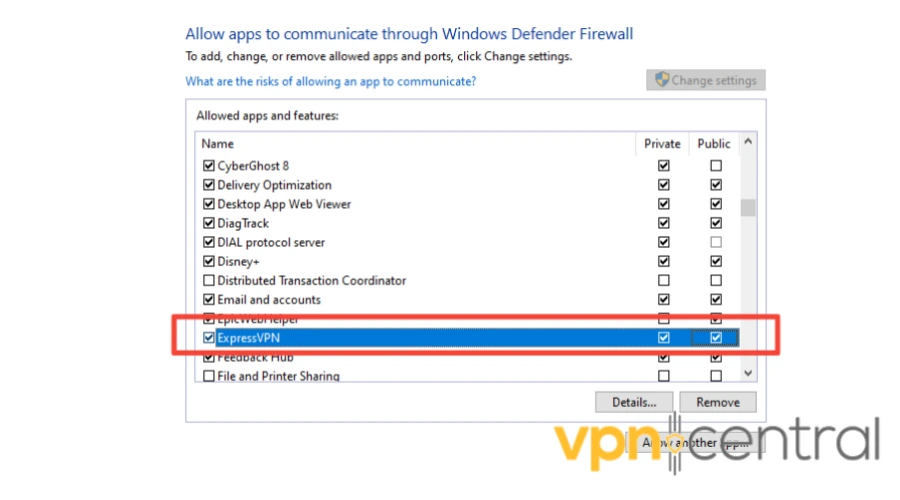 Click OK.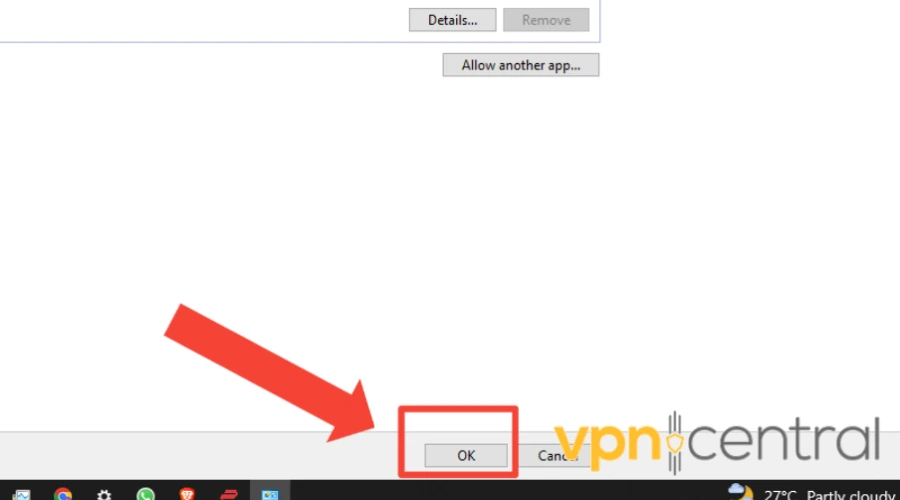 You should have access to blocked sites like Netflix UK in Qatar without any issues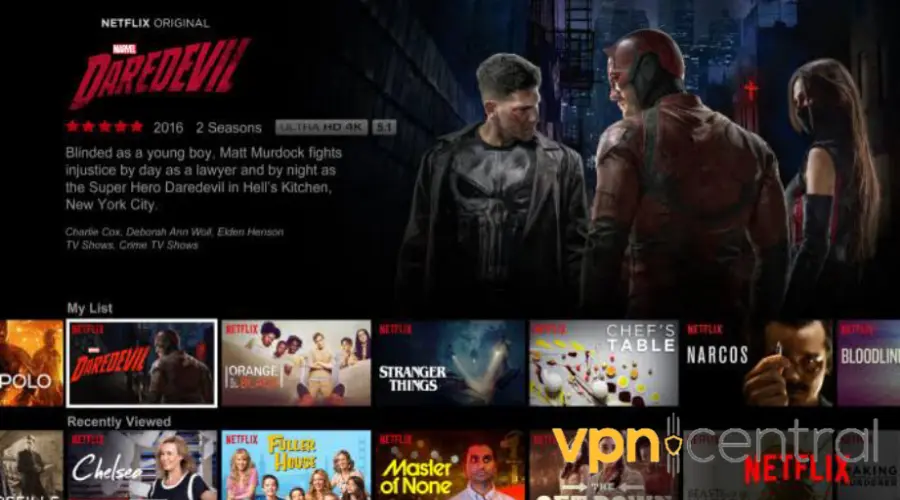 4. Change to a different protocol
Another way to resolve the issue is to try switching to a different VPN protocol. These are sets of rules that determine how data is routed through the server.
If your VPN is not working Qatar, it's possible that your protocol isn't doing a great job at keeping your connection hidden.
To get started, check if your VPN provider supports multiple VPN protocols and experiment with different options, such as OpenVPN, Lightway, or Wireguard. If it does, follow the steps below:
Open your VPN app.
Click on the gear icon or go to Settings.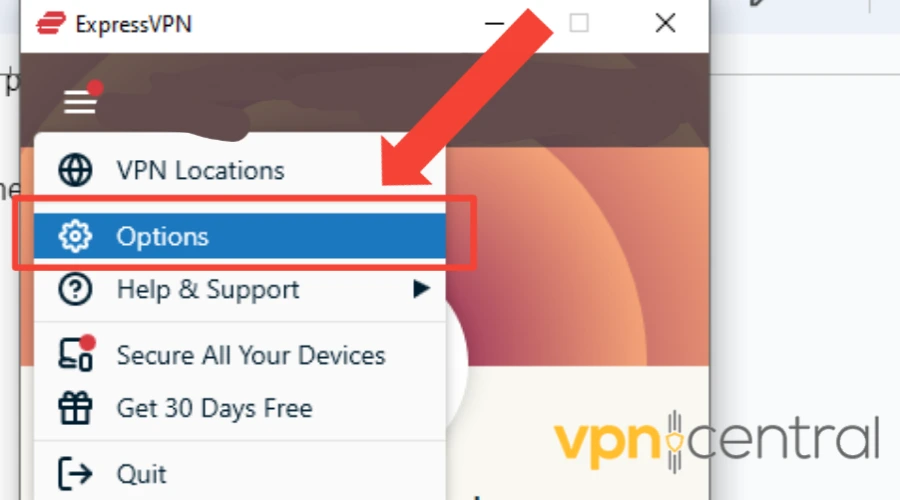 Go to VPN protocol.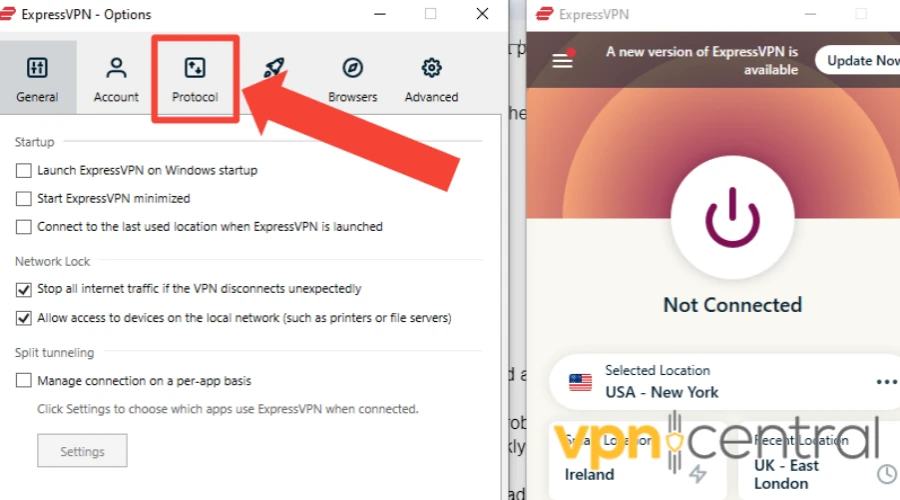 Select OpenVPN – TCP from the list.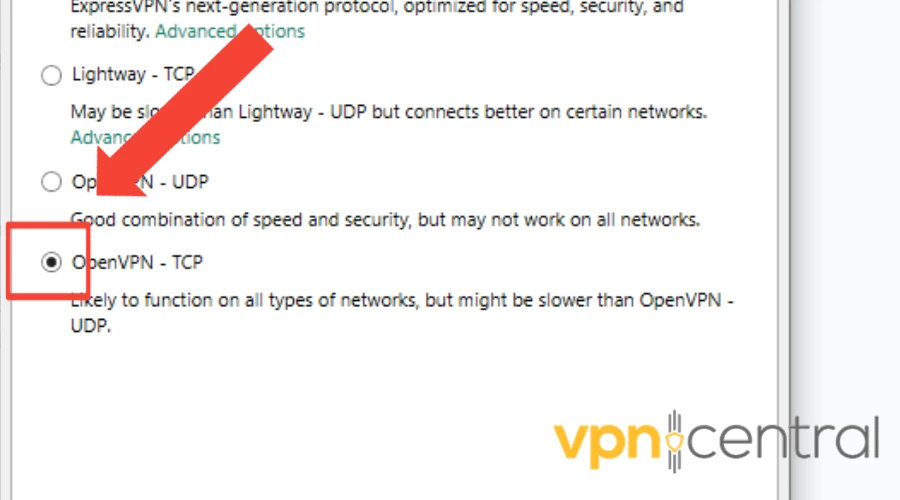 Select Change Anyway from the pop up.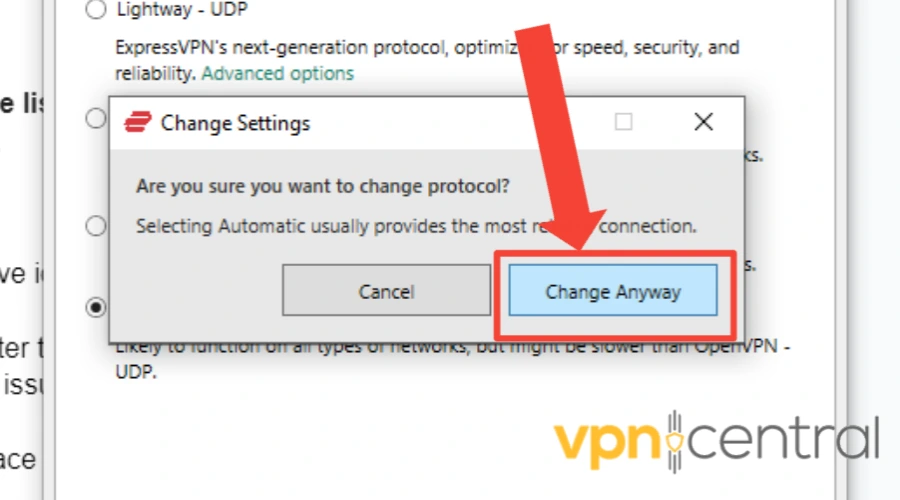 You should now be able to use blocked apps like Skype in Qatar without any issues.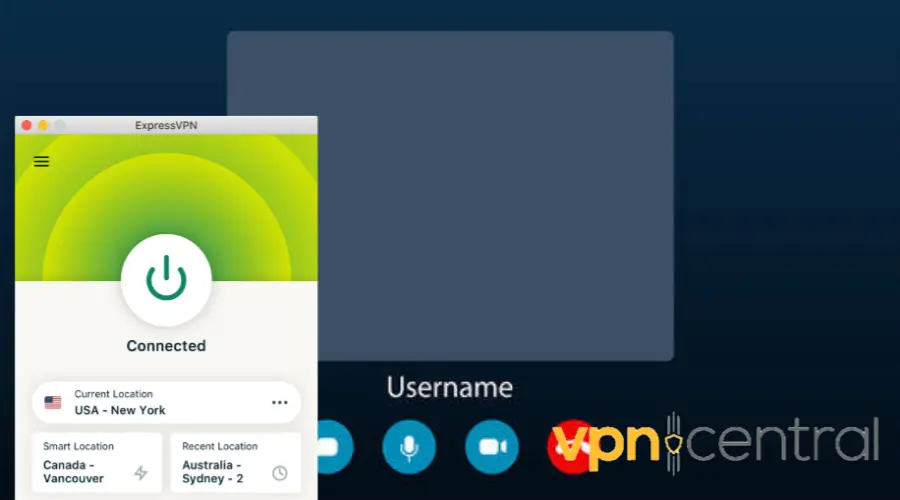 Moreover, it's best to use the WireGuard protocol due to its fast speeds and strong security. OpenVPN is also a reliable option with good encryption, but it may not be as fast.
5. Change to a better VPN provider
If you've tried the previous solutions and your VPN is still not working in Qatar, you may need to switch to a better VPN provider.
One recommended option is ExpressVPN, which has a large server network of 3000+ servers in 90+ countries.
To set up ExpressVPN, follow the instructions below:
Subscribe to an ExpressVPN plan and download the software compatible with your device.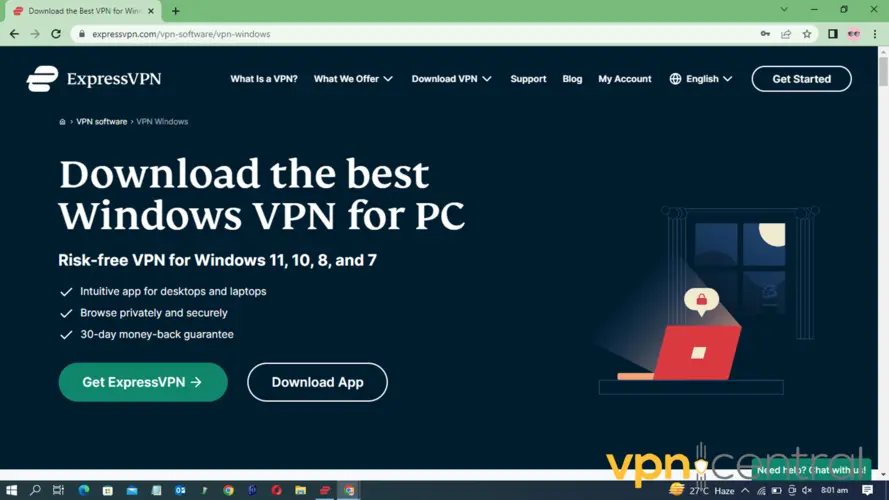 Install the ExpressVPN app on your computer.
Log in with your credentials.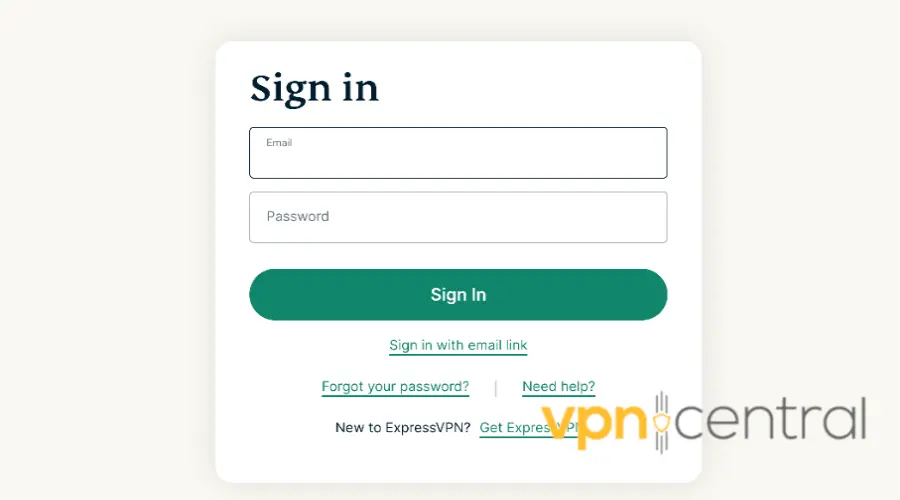 Search for a server. For example, we used a server from the UK.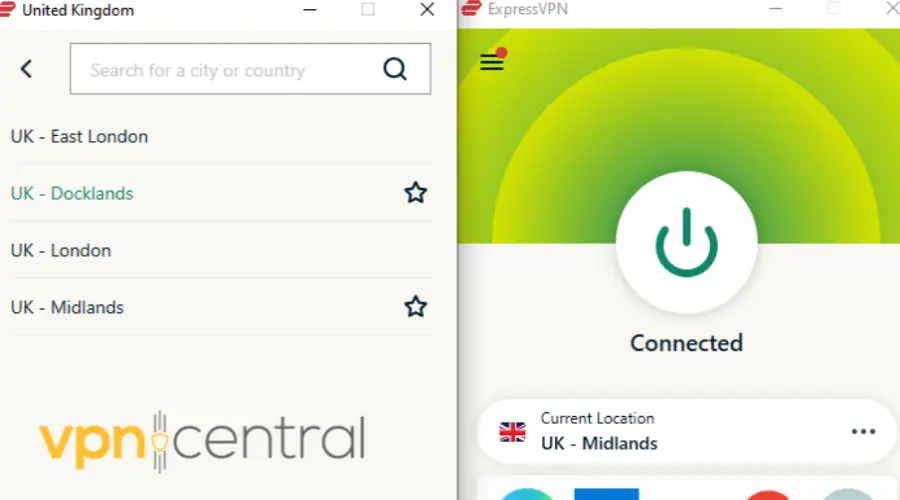 Select and connect.
After connecting to the server, you can access your desired app or website.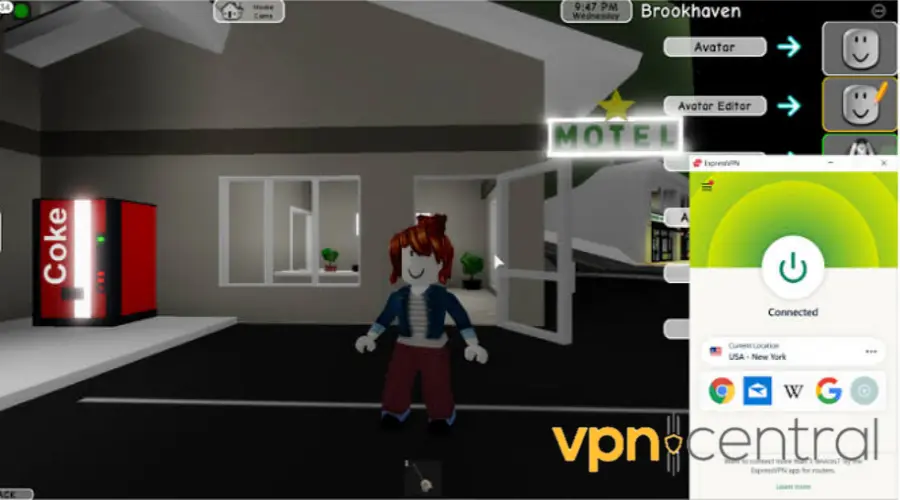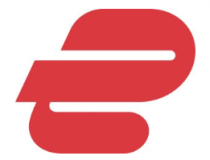 ExpressVPN
Get unrestricted access to all corners of the web while staying completely anonymous!
Best VPNs to use in Qatar
When using a VPN in Qatar, it's crucial to prioritize privacy, speed, and security. Here are the top three VPN options to consider:
ExpressVPN – This popular VPN offers fast speeds and reliable security features, including military-grade encryption and a strict no-logging policy.
With servers in 94 countries, it's easy to bypass geo-restrictions and access content worldwide.
NordVPN – With double VPN encryption and a kill switch that ensures your data stays private even if the VPN connection drops, NordVPN is a top choice for those prioritizing security.
It also has a large network of servers spread across 59 countries, providing plenty of options for accessing content.
Surfshark – This VPN offers unlimited simultaneous connections and strong security features like AES-256 encryption and a kill switch.
With servers in over 100 countries, it's an excellent choice for accessing global content while staying anonymous online.
Summary
In conclusion, accessing blocked content and ensuring online privacy in Qatar requires a reliable VPN.
If your current VPN is not working in Qatar consider switching to a trusted provider with strong security features and a large network of servers to bypass restrictions and enjoy unrestricted internet access.
---